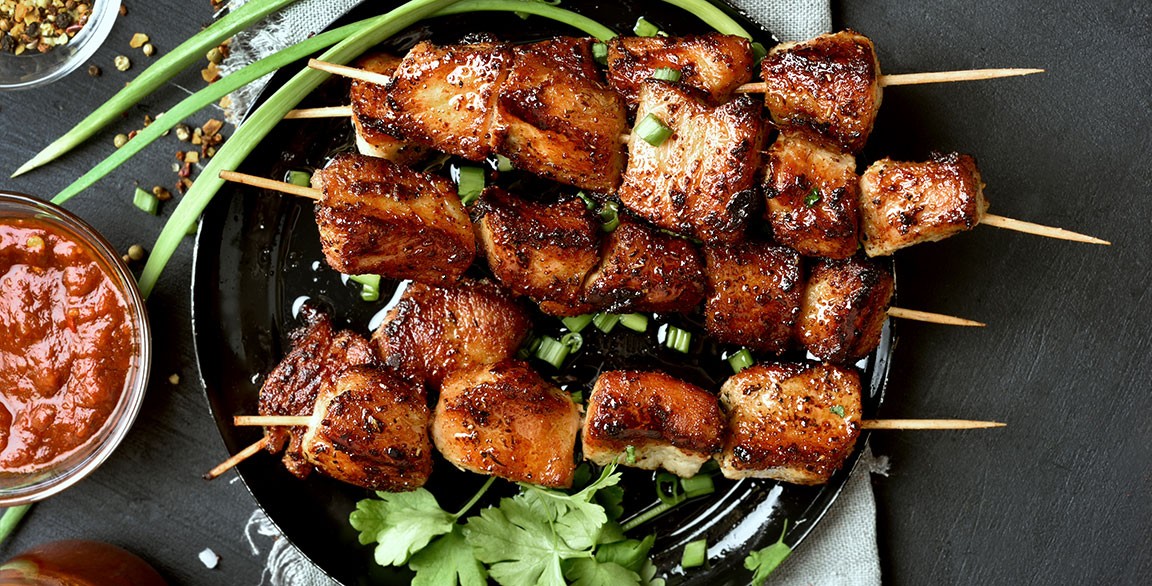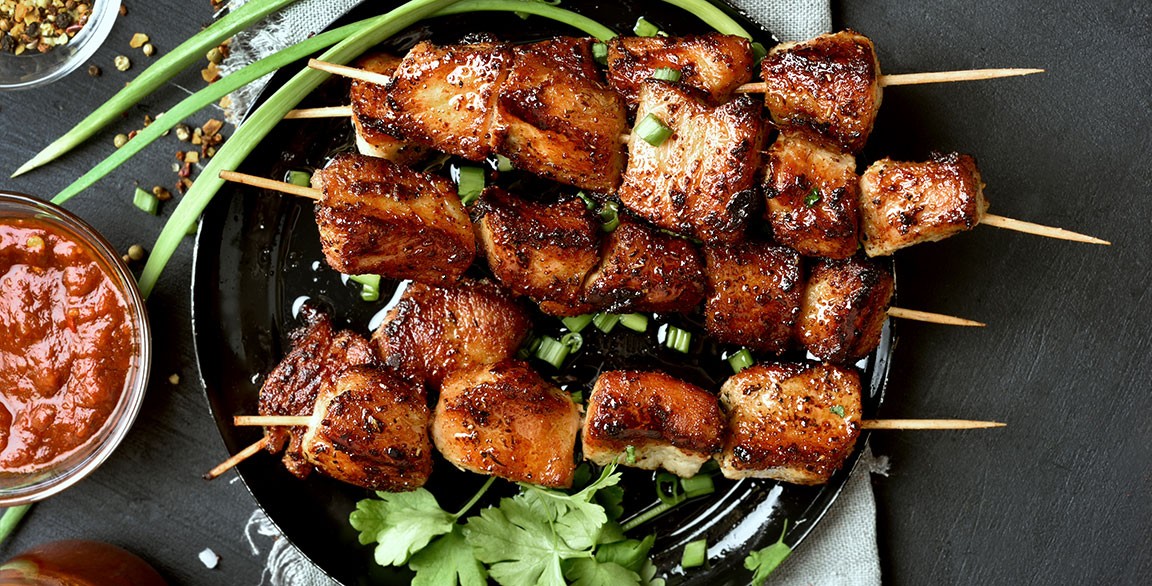 By Rob Corliss
July 16, 2020
"Practical yet engaging" is the mantra behind much of today's menu development. That's the approach we've taken here, applying it to the universally popular category of barbecue. The opportunities for flavor play within barbecue's sauces, glazes and rubs are boundless. The category's deep roots in tradition and comfort give chefs a little more room to showcase forward-reaching trends, promising diners a familiar format with creative, craveable flavor combinations. Regional, global and seasonal cues set the tone, and intriguing flavor notes lend traditional barbecue rubs, glazes and sauces a modern, unique spin.
The following culinary thought starters offer builds that maximize flavor impact through barbecue's superheroes: dry rubs, sauces and glazes.
BARBECUE DRY RUBS
Dry barbecue spice rubs provide a quick and easy way to impart flavor, whether as a base flavoring or, yes, even as a finishing touch. Their versatility affords a path to craft flavor unique to your operation.
TRY THIS:
Umami Ribs: Umami rub (mushroom powder, tomato powder, red miso powder, salt, brown sugar, onion, garlic, chile) + smoked pork ribs
Adobo Fish Taco: Grilled adobo-rubbed mahi mahi (ancho and guajillo chile, turmeric, cumin, oregano, garlic, salt) + shaved jicama-jalapeño slaw + pineapple relish + crunchy white corn shell
Thai Seared Scallops: Jasmine rice flour + citrus powder, lemongrass-ginger rub + U-10 scallops + sesame bok choy
Maple Barbecue Cornbread Sticks: Hot maple-barbecue rub whipped butter (cayenne, maple, classic barbecue rub) + cornbread sticks
BARBECUE SAUCES
Sauces influence and drive guest purchase behaviors of key menu items. Leverage the opportunity to expand upon well-known regional barbecue sauces or interpret global showstoppers with your restaurant's signature twist.
TRY THIS:
Bulgogi Beans: Bulgogi barbecue sauce (sesame oil, soy, sugar, ginger, garlic, gochujang, Asian pear) + white beans + roasted peppers + shaved beef
White Barbecue Cobb: Alabama white barbecue dressing (mayonnaise, cider vinegar, black and Aleppo peppers, Sriracha, Worcestershire) + classic Cobb salad
Yakitori Shrimp Skewer: Togarashi barbecue sauce (togarashi, mirin, sugar, soy, sake) + shrimp + scallion wedges
Mopped Carnitas B-fast Burrito: Mop barbecue sauce (cider vinegar, hot sauce, Worcestershire, dark lager, mustard, chile, garlic, cumin, oregano) + carnitas + peppers/onions + scrambled eggs + Jack cheese + flour tortilla
BARBECUE GLAZES
Barbecue glazes deliver wonderful visual enrichment, modern comfort and enticing flavor cues. Feature global influences, utilizing glazes to elevate familiar ingredients or classic dishes into surprising and exciting ones.
TRY THIS:
Char Siu Zucchini: Char siu barbecue glaze (dark soy sauce, honey, hoisin, Chinese five-spice) + grilled halved zucchini + crushed peanuts
Jerk Veggie Burger: Jerk barbecue glaze (jerk spice, Carolina barbecue sauce) + plant-burger + Havarti cheese + pickled onion + brioche bun
Tandoori Peaches: Tandoori barbecue glaze (tandoori rub, KC barbecue sauce) + roasted halved fresh peaches + vanilla ice cream
Churrasco Portobello Lettuce Wraps: Cherry barbecue glaze (dark cherry purée, charred Vidalia onion, hickory barbecue sauce) + sliced grilled portobello mushroom + Bibb lettuce leaves