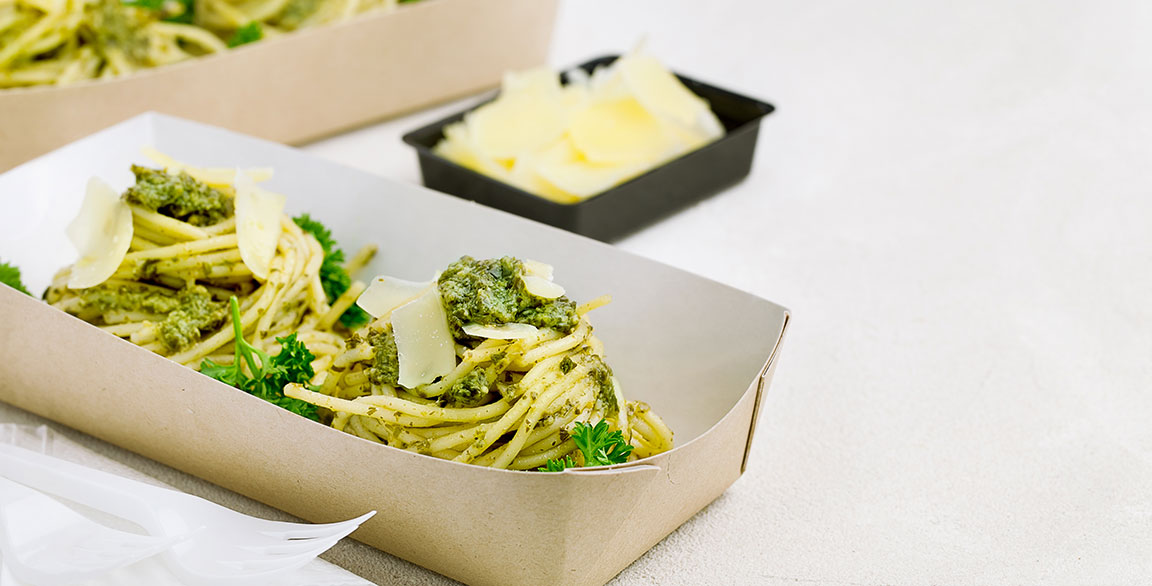 By Maeve Webster
July 22, 2020
One of the most critical steps operators are taking during these unique times in foodservice is assessing the efficiency and value of every item on the menu to optimize and potentially rationalize offerings. Now is the time for bold changes and an honest review of what is really working for a restaurant.
Here are five ways to optimize menus while keeping a brand's long game in clear view.
1

Data First

Use past year data of each item across all categories to understand the overall contribution to sales and profitability. Any item contributing little to each should be considered for removal from the menu. This is true even of heritage items. If an item is considered a heritage offering, but no longer contributes to either sales or profitability than it has ceased to be relevant to the restaurant's current patron base and is doing little for an operation.
2

Fit the Brand

Once the menu is evaluated for performance, each item should be measured against the restaurant's brand and menu strategy. Pre-COVID, it was easy to get excited by, and potentially lost in, the bounty of food, preparation and application trends. With increased competition and pressures from social media, restaurants often leveraged trends that may have been hot at the time, but had little to do with either the brand or menu strategy. Menus can become overrun by these trend-forward, but off-key items. Culling those options from the menu can strengthen the brand as well as a restaurant's relationship with current and potential patrons. Expectations are more impactfully set and more effectively met, increasing satisfaction.

Of course, now could be a time to review both the brand and menu strategy to make sure it is still in step with the direction of the operation, the immediate competitive set and its current guests. In addition to optimizing the menu, optimizing the strategy at this point can improve the restaurant's position to meet future short- and long-term challenges.
3

Evaluate Intensive Prep Items

The current landscape is challenging: stringent health and safety regulations put into effect due to the pandemic; phased re-openings; phased rollbacks of those re-openings; capacity limitations; and other mitigation efforts. All of this requires most restaurants to scale back on staff both front and back of house. Reduced staff necessitate a separate evaluation of the menu.

Items that require significantly greater staff involvement or take longer to prepare may not work for the foreseeable future. Consider which items require multiple steps—and multiple touchpoints. Also, think about prep time and the labor involved behind each step. Working closely with vendor partners, commodity boards and associations may offer practical solutions. These resources should be able to offer new product options that reduce staff requirements without significantly impacting finished product quality, or innovative new formats that make handling some ingredients easier.
4

Deliver on a Great Experience

Delivery and to-go options continue to help drive sales, and have carved out a more permanent part of operations for many brands. With more consumers taking food away from the restaurant, protecting the quality and integrity of items during the trip is essential in ensuring guest satisfaction with the experience.

If delivery and to go has become a driving force for your restaurant, taking the time to review how well every item on your menu performs through extended trips outside the restaurant is an important step. In some cases, this may mean paring down a menu specifically for delivery and to-go ordering. Most consumers are open to abbreviated delivery/to-go menus if it means better overall quality. In other cases, it may mean tweaking a recipe with different ingredients that hold better. As part of the portability evaluation, consider every aspect of the experience from the consumer's end. New packaging materials or products could protect the quality and integrity of an item better than what's currently used. Partially dis-assembling an item could create a better experience for the customer and allow them to interact in a new way with a favorite item.
5

Play with What's Left

Once a menu has been reduced to its most impactful and best performing elements, now is the time to consider new ways to offer these or similar items. While the crisis has forced many restaurants into survival mode, creativity and inventiveness are the order of the day, better serving customers facing new challenges and bringing new demands to the table.

Kits, do-it-yourself options, and other new service styles are breathing new life into heritage items while capitalizing on the new DIY spirit many consumers have enjoyed during months of lockdown. Food and beverage pairings can make decisions easier for consumers looking for fast and convenient meals. Family portions or larger options can help those who still prefer at-home options. In all of these cases, it's not about creating new items to add to the menu but rather new ways to present the menu items that work hardest for your operation while providing solutions to your patrons.
Optimized Menus, Not Boring Menus
Optimized, or rationalized, menus may be smaller, but they should not be uninteresting. A well designed and rationalized menu features the absolute best an operator has to offer its customers. These menus are tight and, as such, allow an operator to maintain higher standards across every item offered. Innovation may also be far more focused with a menu that strongly supports a brand strategy.
Most importantly, these menus work far harder for an operator. As restaurants look to drive traffic and revenue, and as patrons try to recapture that elusive feeling of normalcy, there's little room for error in delivering on expectations. Optimizing menus ensures patrons enjoy the best experience brands have to offer and brands get the biggest revenue and profit return for their efforts.