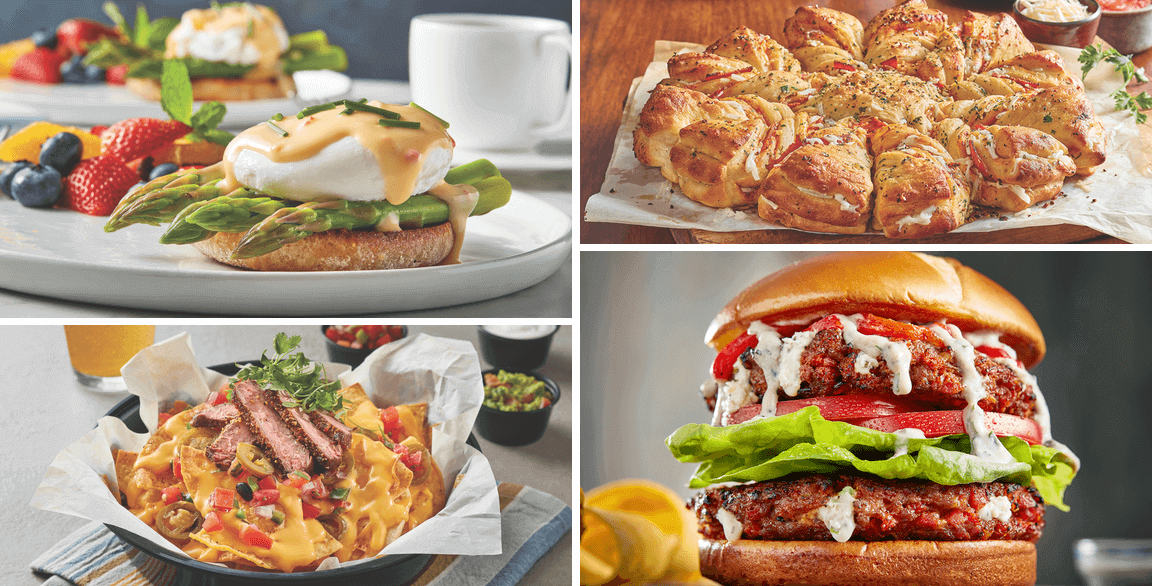 By Flavor & The Menu
April 1, 2022
The cheese category has quite a few superpowers, summoned for different applications depending on the need. One of the greatest is seen in menu items that are melted thanks to cheesy goodness. Of course, melty, rich, gooey dishes have craveability locked up, but they require cheeses that can deliver high quality, consistency and distinct flavor.
We tapped four chefs from around the country to share their melted experience, each sourcing a different cheese product from Bel Brands USA, a family company with more than 150 years of French cheesemaking expertise. We asked them how the cheeses—Merkts® Craft Beer Cheese Spread, Boursin® Garlic & Fine Herbs Gournay cheese, Price*s® Pimiento Cheese and Nurishh® plant-based Mozzarella style Shreds—made the melted elements in each dish stand out.
MELTED…AND BALANCED
Eggs Benedict with Pimiento Cheese Hollandaise Sauce
For the hollandaise, egg yolks are whisked with warm asparagus water, placed on a double boiler, whisked until a ribbon forms; clarified butter is added, then Price*s Pimiento Cheese is incorporated.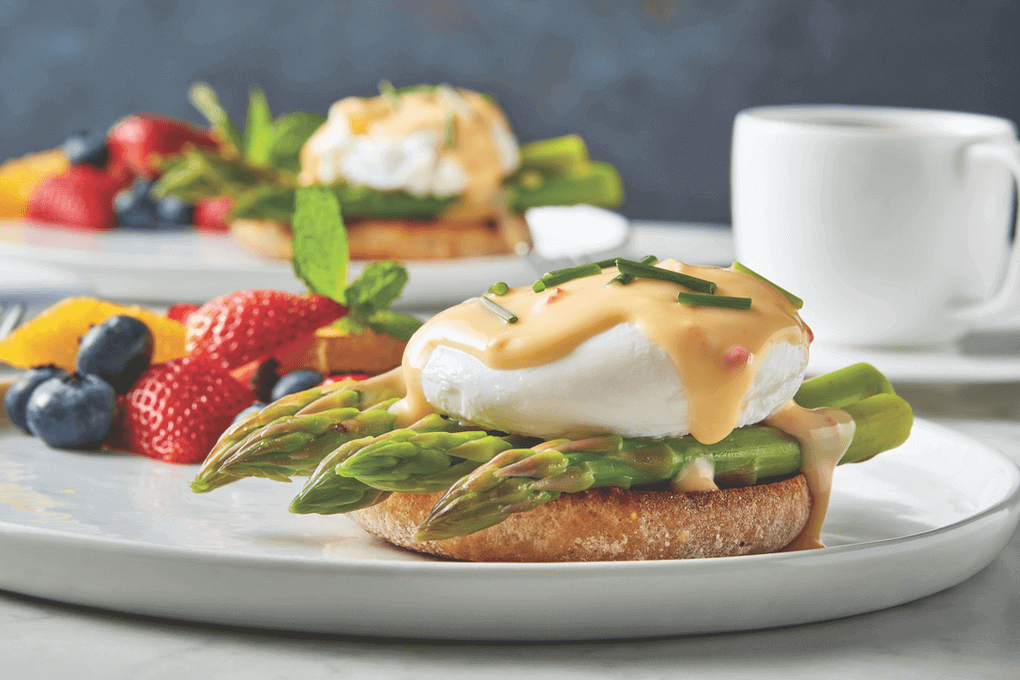 The Price*s Pimiento brings great texture, color and most importantly a cheesy and spicy flavor with a hint of acidity to the entire dish.

—Olivier DeSaintmartin, Chef/Owner Caribou Café, Philadelphia
---
MELTED…AND PLANT-BASED
Vegan Pull-Apart Pizza
Dough balls layered with marinara, vegan "pepperoni" and Nurishh plant-based Mozzarella style cheese shreds, twisted together, then brushed with olive oil, garlic and parsley, and baked until golden brown; served with warm marinara dipping sauce.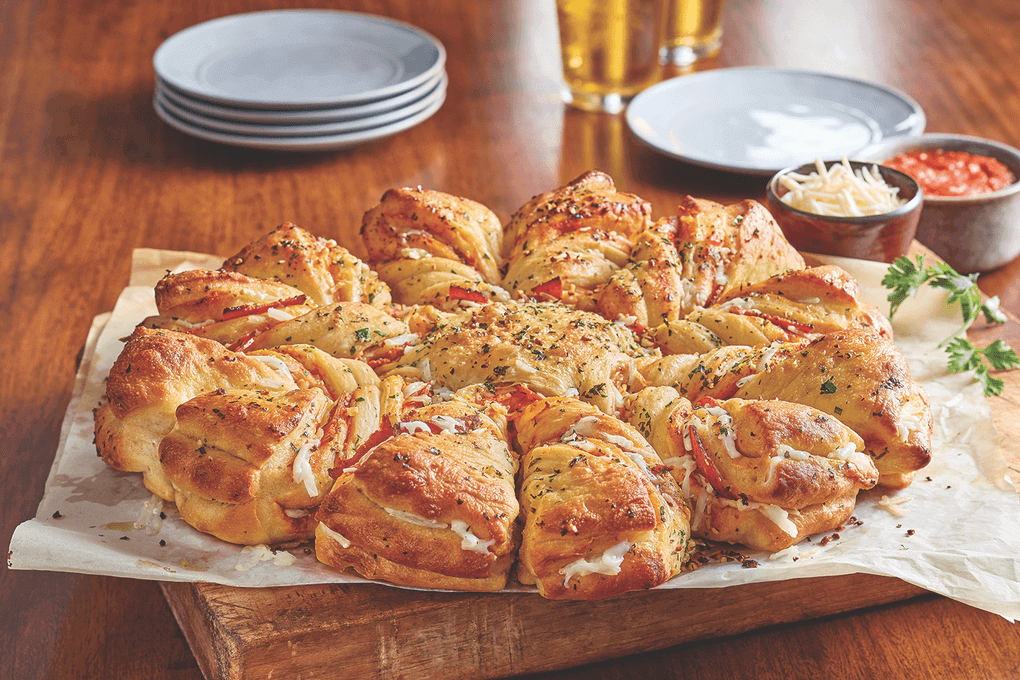 Nurishh Mozzarella has a soft texture, delicate flavor and incredible melt. It is the perfect alternative to its dairy counterpart.

—Amy Smith, Director Culinary Operations Innovation, Miller's Ale House, based in Orlando, Fla.
---
MELTED…AND RELIABLE
Merkts Beer Cheese Nachos
Merkts Craft Beer Cheese Spread and whole milk are whisked together in a pot, then heated to 150 degrees F and held hot until service.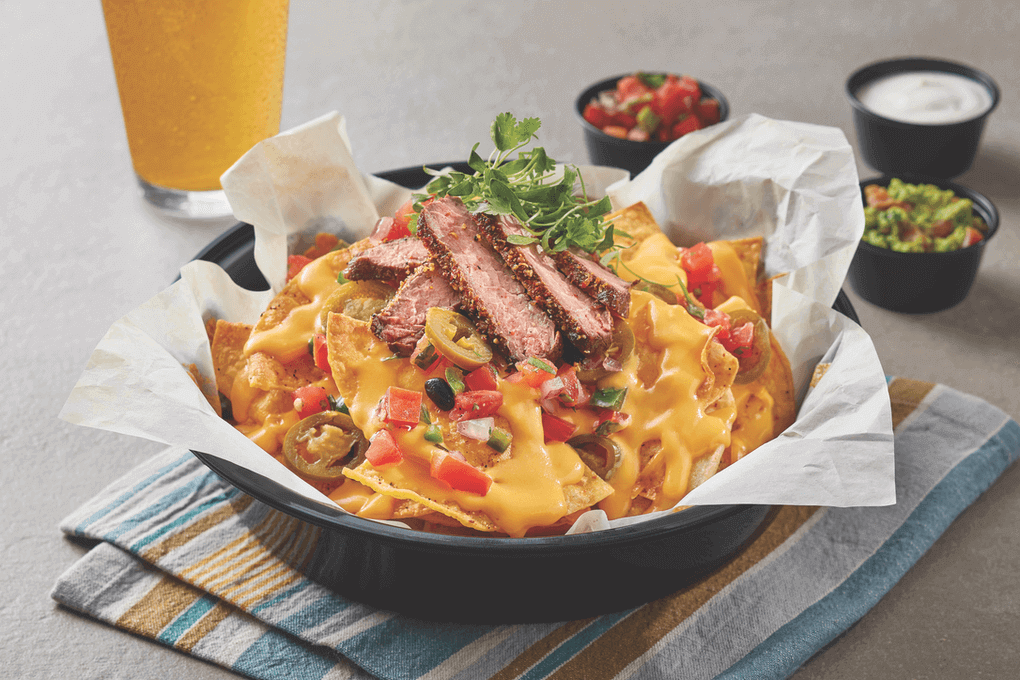 I deal with different cheeses and cheese sauces every single day across the country. This had a really great texture melted and pulled a lot of beer flavor without being watered down or breaking, which can be common among beer cheese sauces.

—Alex Sadowsky, Concept Chef, Twin Peaks Restaurants
---
MELTED…AND UNEXPECTED
Cuban Frita Burger
Two patties, made with chorizo and ground beef, are stuffed with Boursin Garlic & Fine Herbs cheese, which melts into a creamy, flavor-packed bite.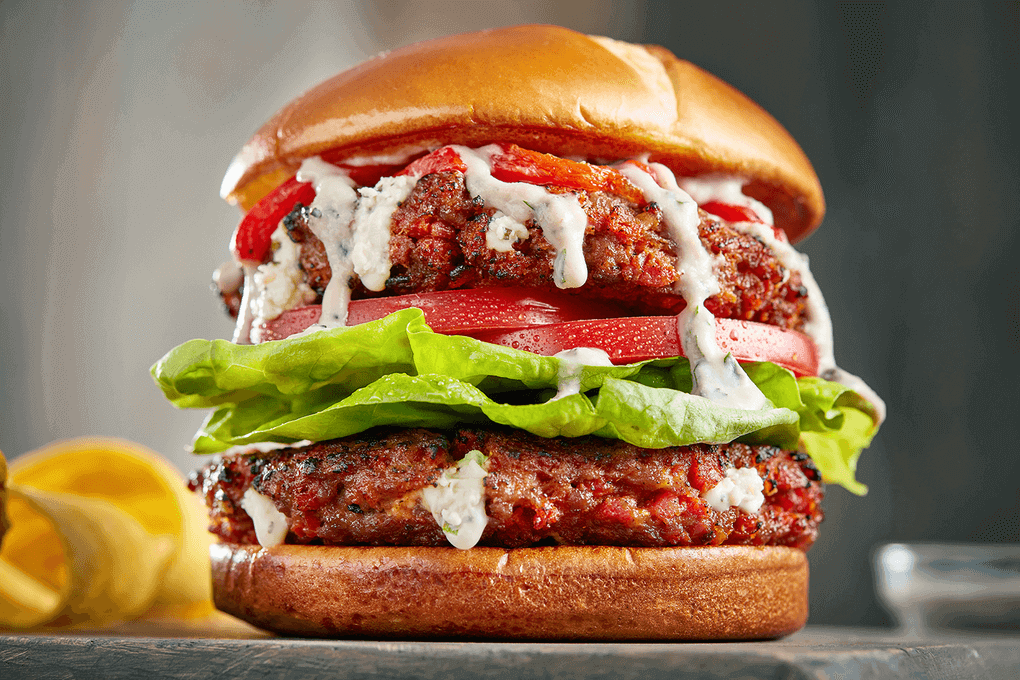 Boursin's creaminess—and how perfectly it melts—adds great dimension to this build. Boursin takes it to the next level.

—Maira Morales, VP of R&D for Wild Wing Café and Back Yard Burgers, based in Charlotte, N.C.
---
Explore cheese products, recipe ideas and more at BelBrandsFoodservice.com.