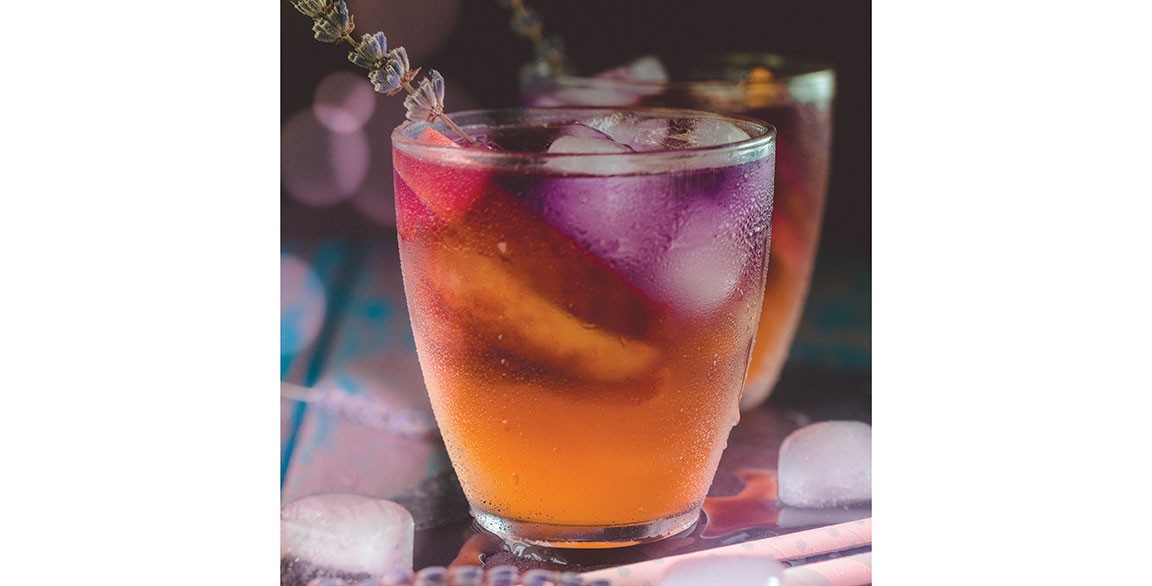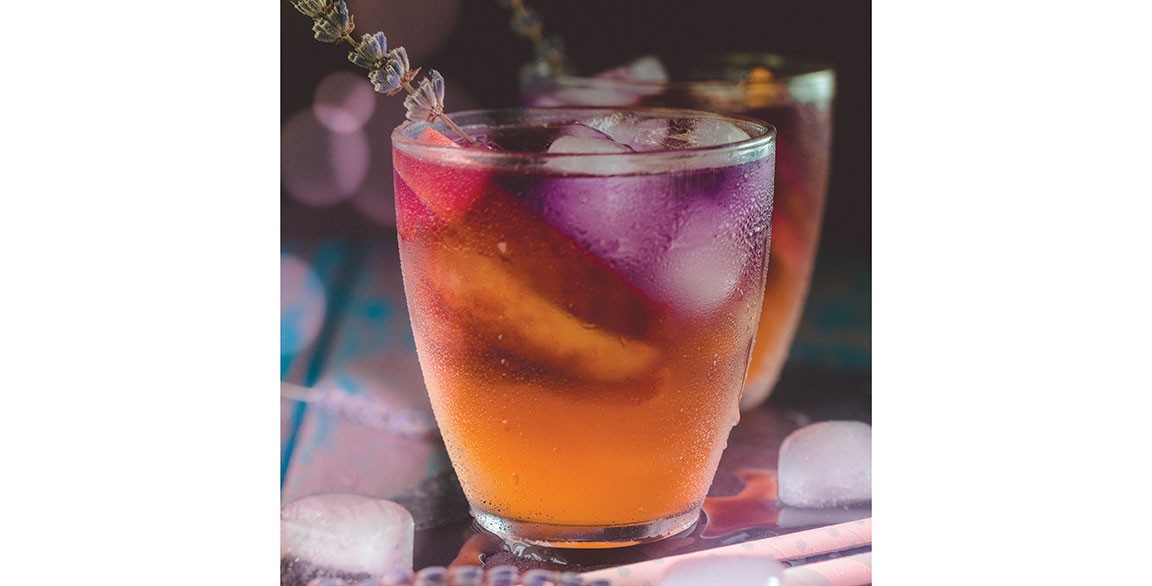 Building cocktails and nonalcoholic drinks from a trend-forward combination of two star ingredients gives menu developers a focused field for innovation. Done well, these drinks are poised to capture attention and entice guests. The flavors highlighted in the following builds display a prominence and continued influence on menus.
Each duo is grounded in a recognizable flavor because the goal here isn't to hitch ingredients together for shock value or to stand out as bizarre menu options. Instead, the strategy is about crafting a delightful surprise in a fruit-forward drink, which when presented in a mainstream beverage format, produces value and differentiation.
Read on for 10 dynamic duos that help bring this guest experience to life.
1

Passionfruit + Vanilla

Operators can effectively market the distinctive flavor of passionfruit in beverages by grounding it with the familiarity of vanilla. This aromatic and lightly spiced combination is sure to please any palate.

Passion Shake
Passionfruit purée + vanilla syrup + vanilla ice cream + whole milk

Passion Daiquiri
Passionfruit purée + vanilla syrup + dark rum + lime slice
2

Mango + Hibiscus

Exotic flavor pairings from Latin America and Asia will continue to be a fast-growing area on beverage menus. Aromatic, sweet mango accented with the botanical tartness of hibiscus is an intoxicating match that speaks to this trend.

Swirled Mango Smoothie
Mango purée + Greek yogurt + banana + hibiscus syrup swirl

Tequila "Sunset"
Mango/orange juice + hibiscus syrup + tequila + lime slice
3

Cherry + Rose

Cherry is positioned to be a breakout beverage star, while rose is gaining more attention, driven by the embrace of Eastern Mediterranean flavors. Rich, velvety cherry with the floral hints of rose speaks to luscious drinking elegance.

Cherry-Rose Tonic
Cherry juice + rose water + tonic water + lemon wheel

Cherry-Rose Mojito
Dark cherry purée + rose water + light rum + fresh mint leaves + muddled lime + club soda
4

Guava + Strawberry

This bright fruit combination registers with the trend of consumers searching for intense beverage flavor experiences. The allure of sweet, musky pink guava adds punch to the classic sweetness of summer strawberries.

Guava-Berry Lemonade Whip
Pink guava juice + frozen strawberries + almond milk

Guava-Berry Margarita
Pink guava juice + fresh strawberry purée + white tequila + triple sec + lime juice
5

Orange Blossom + Matcha

This taps into the appeal of Japanese flavors and the continued fascination with matcha's color and healthful properties. The tempting fragrance of orange blossom, when paired with the earthy appeal of matcha, cues flavorful wellness.

Matcha Blossom Iced Latte
Orange blossom water + matcha powder + orange blossom honey + coconut milk

Spiked Matcha Arnold Palmer
Orange blossom water lemonade + matcha iced tea + citron vodka + fresh mint sprigs
6

Pineapple + Dragon Fruit

This duo amplifies the power of combining a mainstream fruit with a trending global variety as a way to court favor with consumers who enjoy flavor-forward beverages. Sweet and tangy pineapple, paired with the enticing qualities and colors of dragon fruit, showcases the allure of heady, aromatic tropical fruit.

Dragon Tepache
Tepache + white-flesh dragon fruit slices

Pink Piña Colada
Pineapple chunks/juice + red dragon fruit powder + light rum + coconut cream
7

White Peach + Lavender

This combination generates excitement around a premium beverage experience. The elegance of white peach with just a touch of lavender delivers a sophisticated on-trend taste. It promises easy, refreshing sipping enjoyment any time of day.

White Peach-Lavender Lemonade
White peach purée + lavender lemonade + fresh peach slivers

Lavender-White Peach Mimosa
White peach juice + lavender syrup + prosecco + lavender sprig
8

Watermelon + Coconut

Functional beverages resonate today, particularly with younger consumers, and these beautifully harmonizing flavors create feel-good refreshment. Both are perennial favorites in their own right, but together they are a champion of hydration and boast clean, familiar flavors.

Coco-Melon Cream Slushie
Fresh watermelon + coconut cream + crushed ice

Watermelon Cooler
Watermelon juice + coconut water + vodka + Key lime juice
9

Blackberry + Jasmine

Classic fruit paired with a lesser-known flavor encourages trial and speaks to the consumer appeal of discovery. A flavor experience of rich, tart blackberries with surprising hints of floral jasmine is a memorable summer sipper.

Blackberry Refresher
Blackberry purée + dried jasmine flower (infusion) + sparkling water

Blackberry Julep
Fresh whole blackberries + jasmine simple syrup + bourbon
10

Plum + Cardamom

As aromatic, warm-spiced cardamom gains traction, consumers will look for new ways to experience it. Fruity, juicy plum, heightened by cardamom sparks curiosity and makes a lasting impression.

Plum Chai Iced Tea
Plum purée + chai iced tea + orange slice

Spiced Plum White Sangria
Fresh plum slices + fresh nectarine slices + ground cardamom sugar + pinot grigio + brandy