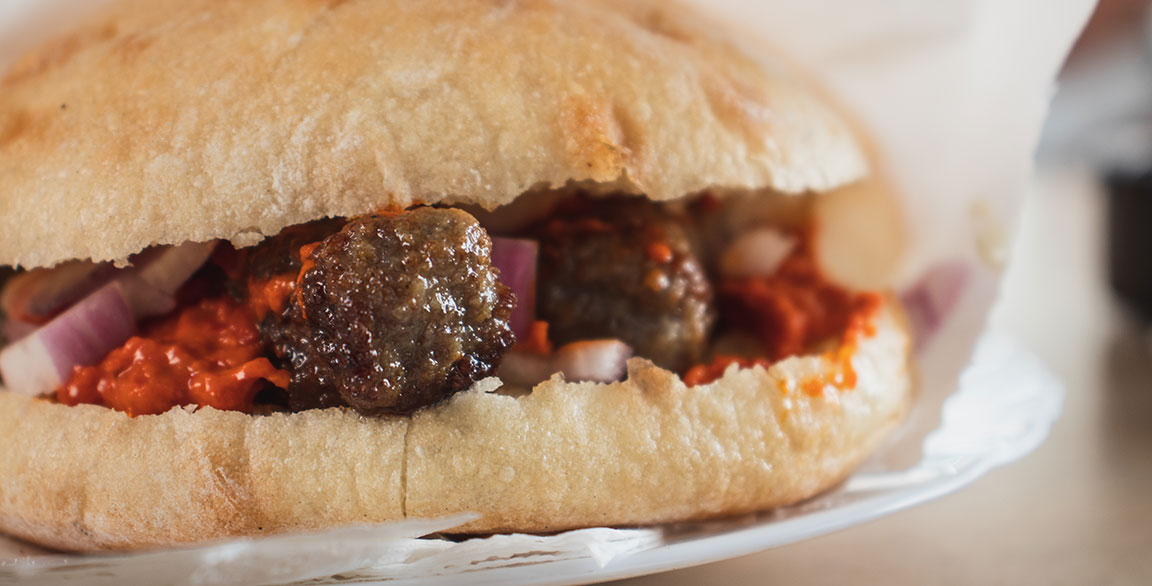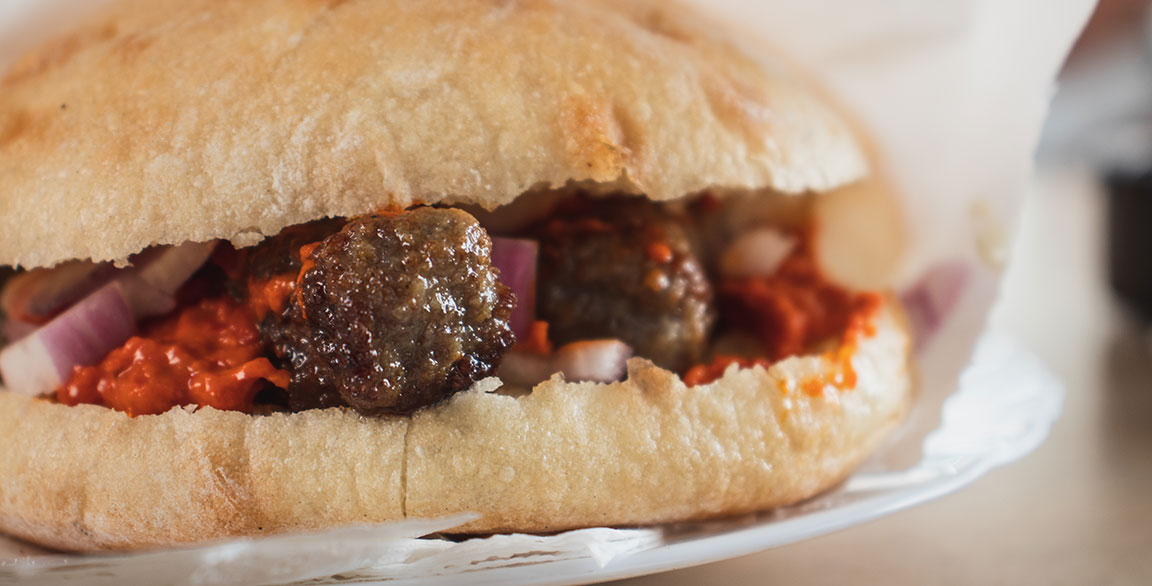 By Rob Corliss
September 21, 2020
The Balkan peninsula is just around the corner from the Eastern Med, enticing diners with the rich culinary traditions of countries like Croatia, Slovenia, Albania, Serbia, Bulgaria, and Bosnia and Herzegovina. Chefs here are bringing in flavors from this part of the world, introducing their guests to the flavors and dishes of a cuisine that has remained largely unfamiliar.
Like most cuisines, condiments are the culinary champions, and offer a direct point of entry for chefs looking for an approachable way into "new" global flavor adventures. Operators can lean on the versatility of these mainstays.
Balkan condiments hold huge opportunity for translation—craveable, flavor-forward and intriguing. But they are mostly unfamiliar to American consumers. For forward-leaning concepts, call out signature items, like ajvar or kajmak as high-impact ingredients. For concepts that are concerned about alienating guests, translate Balkan condiments into menu descriptions that focus on the associated flavor attributes.
Here is an outline of ideas, demonstrating how to pull Balkan favorites into the more familiar:
"TRY THIS"
AJVAR
A condiment made from fire-roasted red bell peppers and eggplant (optional) and garlic, puréed and slowly simmered into a paste-like consistency with a touch of oil, salt and vinegar. Its flavor is naturally sweet with a tangy smokiness. Its versatility is boundless.
Chicharrón Pork Kebab: Grilled herb marinated pork tenderloin and yellow squash kebab, served with a schmear of roasted red pepper-eggplant purée (ajvar) and crushed pork cracklings
Dinner Toast: Extra-thick sliced toasted wild-rice bread, slathered with roasted red pepper-eggplant spread (ajvar), topped with shaved beef tenderloin and pine nut streusel
KAJMAK
A fresh, richly flavored creamy cooked dairy spread, similar to clotted cream. Its characteristics and texture is somewhere between butter and cream cheese, with flavor ranging from sweet to sharp. Scoop it, spread it, or roll and slice it.
Creamed Cheese Bacon Burger: Charbroiled Angus burger spread with creamed fresh cheese (kajmak), along with smoked paprika-glazed bacon strips and shredded lettuce on a brioche bun
Luscious Roll: Velvety petite fresh cheese roll (kajmak) topped with honey roasted strawberries and glazed orange peel strips
LUTENIZA
A vibrant sweet and sour vegetable relish made from tomatoes, bell peppers, chile peppers, eggplant, carrots, onions and seasonings. Its complex yet familiar flavors are sure to complement a diverse array of applications.
Eggplant Parm Pizza: Pizza dough spread with roasted tomato-pepper relish (luteniza), topped with shredded mozzarella cheese/grated Parmesan, broiled eggplant slices and fresh basil leaves
Fried Popcorn Shrimp: A sleeve of fried shrimp bites with a side of roasted tomato-pepper relish (luteniza) for dipping
URNEBES
A creamy, shamelessly spicy cold cheese spread crafted from white cheese blended with sour cream (or crème fraîche), minced raw garlic, chile flakes and hot paprika. Use judiciously to spike hot dishes with chilled, flavor-packed heat.
Hot n' Creamy Shrooms: Whole-roasted cremini mushrooms topped with a dollop of hot feta cheese (small crumbled feta cheese, crème fraîche, garlic, chile flakes, hot paprika) (urnebes)
"Hot" Tuna Sammy: Tuna fish mixed with fiery cottage cheese (cottage cheese, sour cream, garlic, cayenne, hot paprika) (urnebes) on honey wheat with butter lettuce and sliced tomato