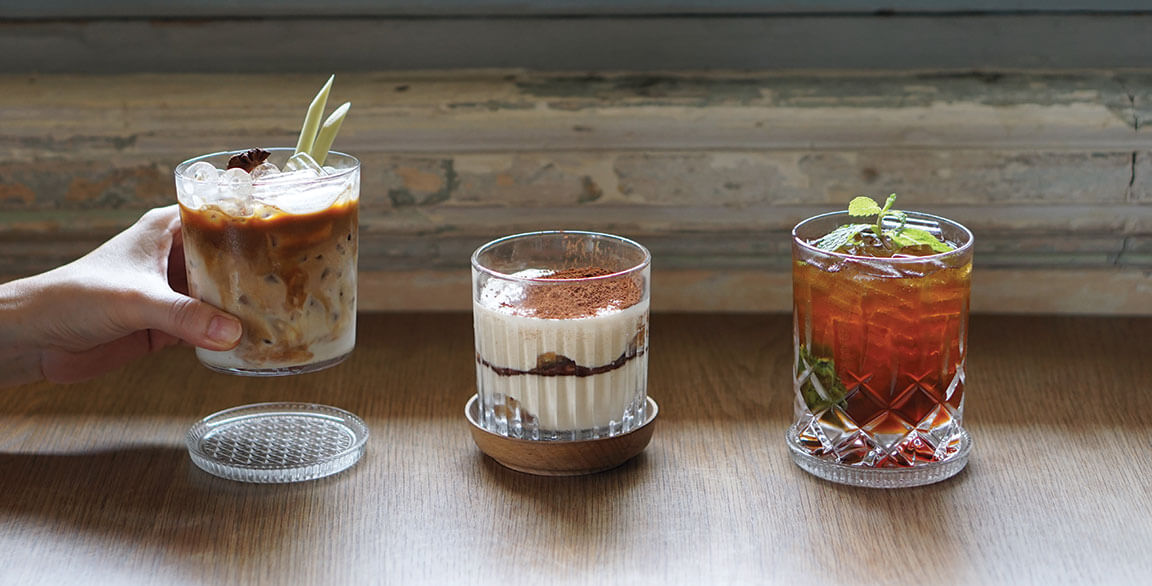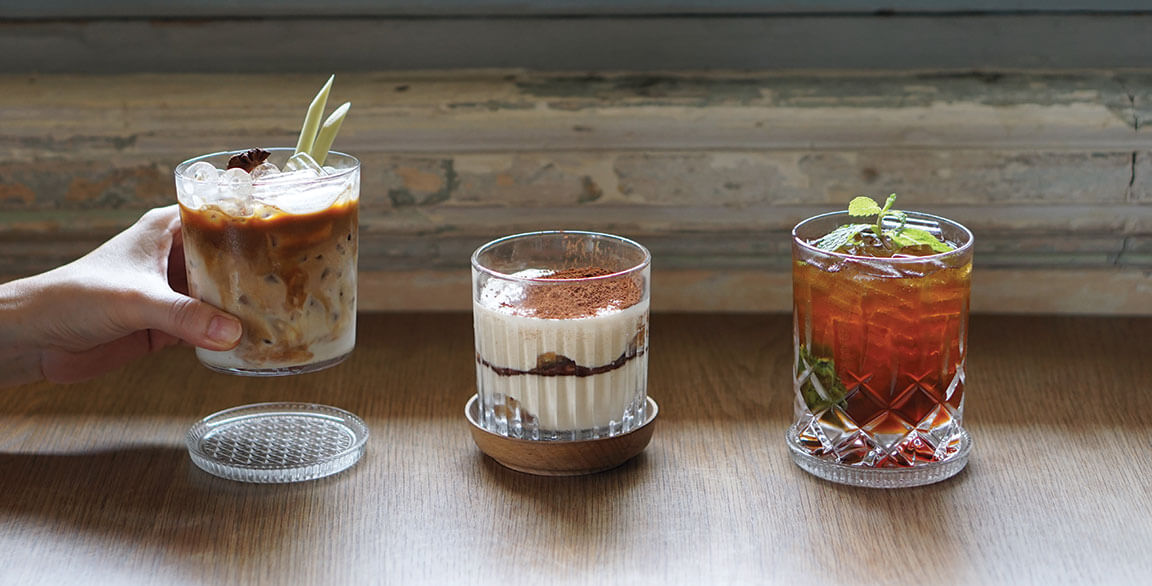 Innovation in the coffee and tea categories moves at an incredible pace, reflecting whimsy, global influences, trending flavors and overarching consumer values and preferences. To succeed here, menu developers need to push the envelope, recognizing that consumers are looking for more than a beverage. They're seeking out a special coffee or tea experience. Working from this premise compels operators to listen, reinvent and innovate.
With quality as the anchor, an array of mixology techniques and flavor approaches mark the trend. Start by addressing the attributes that are shaping the coffee and tea landscape. Use meaningful storytelling to communicate ingredient origins and transparency to deepen guest loyalty. Focus on texture to elevate the experience and surprise guests.
Include functional and plant-based ingredients to appeal to health-conscious consumers while promoting flavor discovery and driving purchase trial.
Finally, execute colorful, artful presentations to generate far-reaching buzz. Take a look at what is fresh and evolving in this space, as well as the best opportunities to pursue.
1

Boba Infusions

Boba is all about a satisfying chewy texture. Consumers will seek out beverages that deliver its vivid, full-sensory experience. Boba allows operators to menu playful indulgence, using infusions to transform classic flavors into imaginative creations.
Try This>
Pearl-Milk-Coffee Zinger: Cold-brew coffee + ginger milk + roasted brown sugar mini boba pearls + chile pepper popping pearls
Matcha Mint Cubano: Matcha tea + coconut "milk" + mint syrup + mini boba pearls + ice
2

Nitro

Consumers covet the sensory experience created by nitrogenated richness. Its creamy qualities provide natural sweetness, reducing the need for sugary add-ins and heavy dairy inclusions. It also delivers a velvety mouthfeel without additional calories.
Try This>
Nitro Matcha Palmer: Nitro matcha + lemon juice + simple syrup
Nitro Cereal Milk Mocha: Nitro cold-brew coffee + cereal oat "milk" (steeped in toasted cornflakes overnight) + cocoa powder-espresso whipped cream
3

Sparkling Bubbles

Adding the fizz of carbonation is a simple but effective way to flip expectations and elevate a traditional beverage into a specialty drink. To satisfy Gen Z's fascination with sparkling beverages, lean on flavors that are familiar and accessible while focusing on freshness and low-sugar executions.
Try This>
Sparkling Mango: Green tea + mango limeade + sparkling water
Cascara-Grape Blast: Cascara-infused cold-brew coffee + Concord grape juice + sparkling water
4

Immuni-Teas

Tea offers operators an entry point into one of the biggest consumer trends: immunity-boosting items. Consumers can be relied upon to support better-for-you tea offerings that feature wellness-boosting ingredients. Market the attributes of tea along with the benefits of healthy hydration.
Try This>
Espresso Chai Booster: Hot chai latte + espresso + collagen creamer topper
Hot Chaga Tea: Ground chaga mushrooms + roasted chicory + maple syrup + cinnamon stick
5

Latin Coffees

Guests are more apt to try something new when it delivers either an authentic flavor or a bold taste experience. This opens the door to moving the influx of Latin flavors from food menus to beverage applications. Modernize classics or stylize signature interpretations.
Try This>
Coffee Rompope: Snap-chilled coffee + cinnamon eggnog + vanilla + optional white rum
Café Horchata: Espresso + horchata + orange-tres leches crema swirl
6

Tea Cocktails

Tea cocktails are having a moment. Tea provides a recognizable base, be it subtle or strong, for interesting and unexpected drinks. Highlight natural tannins, aromatics and diverse tea varietals in both iced and hot creations.
Try This>
Sweet Bourbon Tea: Classic Southern sweet iced tea + bourbon + lemon wedge
Red Tea Soother: Brewed rooibos tea + tequila + orange juice + agave
7

Floral Teas

Floral flavors continue to lead overall beverage development, providing a path to an evolving consumer definition of freshness. Florals elevate tea drinks with aromatics, relaying functional cues, acting as mood soothers and adding sophisticated natural flavors.
Try This>
Hibiscus Tea Chiller: Hibiscus tea + dragon fruit + lychee fruit pieces + ice
Sunshine Tea: Hot jasmine tea + orange blossom honey + grapefruit pulp
8

Salt

Adding a pinch of salt to coffee can neutralize overly bitter flavors, bringing out sweeter undertones. Delicate salt foams offer another avenue for introducing complexity and a delicate textural layer.
Try This>
Salted Iced Latte: Espresso + sea salt + vanilla almond "milk" + ice
Marshmallow Hot Coffee: Hot coffee + oversized salted marshmallow square + pumpkin spice sprinkles
9

Cold-Brew Cocktails

It's a smart strategy to combine the charm of a great cocktail with the year-round popularity of cold-brew coffee and its smooth, robust flavor. Consider experimenting with the alternative rapid-cooling method of snap-chilled coffee.
Try This>
Cherry-Cold-Brew Shaker: Cold-brew coffee + cherry simple syrup + amaro + club soda + ice
Cold-Brew Cloud Sipper: Cold-brew coffee + spiced rum + Tia Maria coffee liqueur + sweetened condensed milk + ice
10

Proffee

Protein coffee, or proffee, is a convenient way for consumers to boost their coffee routines with satiating protein. Pairing the love of coffee with a craving for protein expands breakfast opportunities by creating alternative beverage occasions.
Try This>
Proffee Iced Latte: Cold-brew coffee + creamy plant protein shake + ice
Proffee Macchiato: Espresso + whey protein powder-infused foam