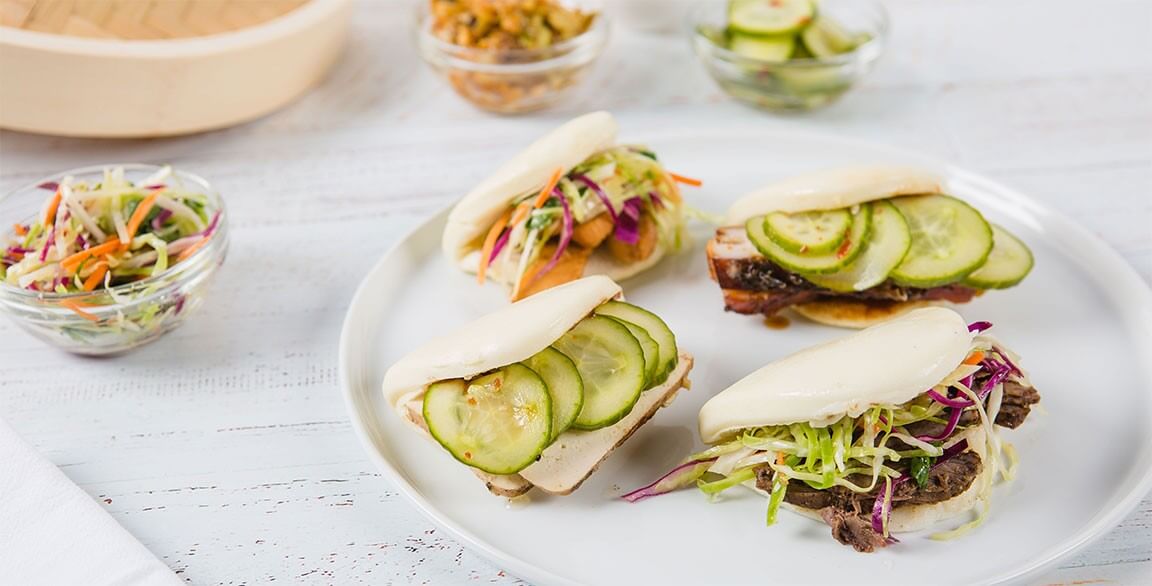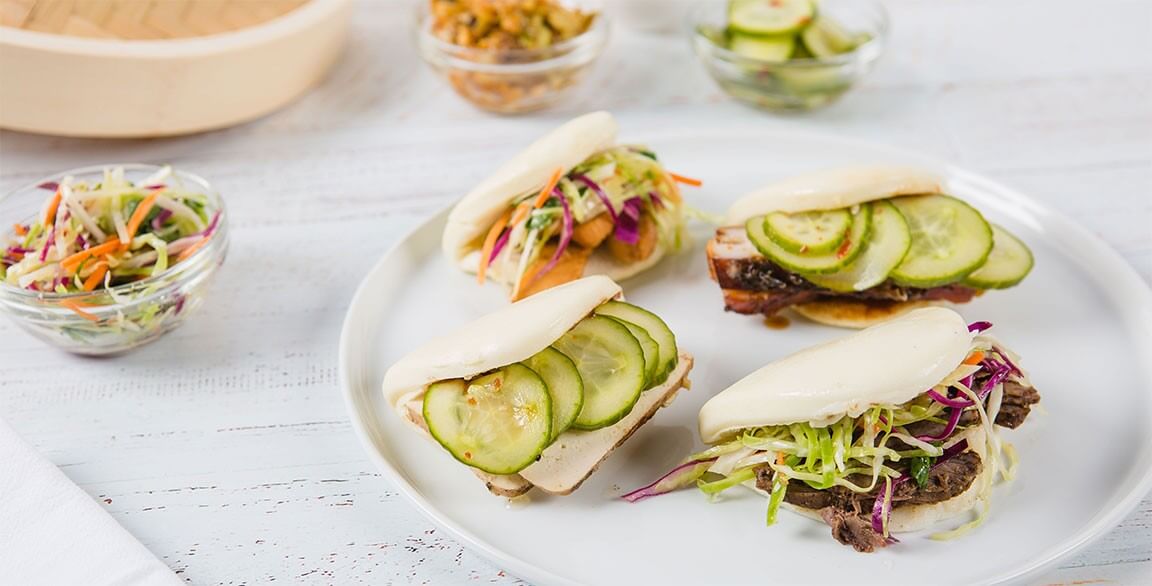 By Katie Ayoub
March 4, 2021
Jeffrey Quasha is the corporate executive R&D chef at Morrison Healthcare, a division of Compass Group. He and his culinary team challenge the traditional hospital cafeteria model, having morphed the classic grill/deli/pizza formula into a food-hall type experience through clever, dynamic pop-up concepts. "We knew we needed to drive innovation with a nimble model that could offer current flavor trends that would keep our customers from going to outside restaurants," he says.
Implemented across 750-plus hospitals, each location runs a rotation of three to five trend-forward themes weekly or monthly, choosing from a current total of 42 pop-up concepts. Examples include the veg-centric Beet Root and the sustainable seafood-themed Tackle Box.
SKU-ED APPROACH
One of the genius elements behind this rotation is its plug-and-play capability. With 42 distinct themes, Quasha has managed to develop a SKU management system that cross utilizes ingredients seamlessly, avoiding palate fatigue for the consumer while keeping inventory and back-of-house execution manageable.
"Once the pandemic hit, we went on the offense and this became even more of an imperative," he says. Pivoting with the rest of the industry, Quasha and Morrison added virtual kitchens to the mix, offering them through contactless cubbies within the cafés and throughout the hospital. Despite this expansion, the inventory stayed the same. "We run a detailed playbook with a flip kit for each pop-up," he explains. In that playbook is a grid that takes SKU optimization to another level—a key survival tactic during COVID and post-pandemic times, he says.
"It all ties into speed scratch and smart cross-utilization. Every ingredient has to serve at least three purposes," says Quasha. "Plus-ones, quick pickles, bowls, pulling ingredients out of ready-made slaws and using them in multiple applications—all of these strategies fit into our approach today."
BREAKING IT DOWN