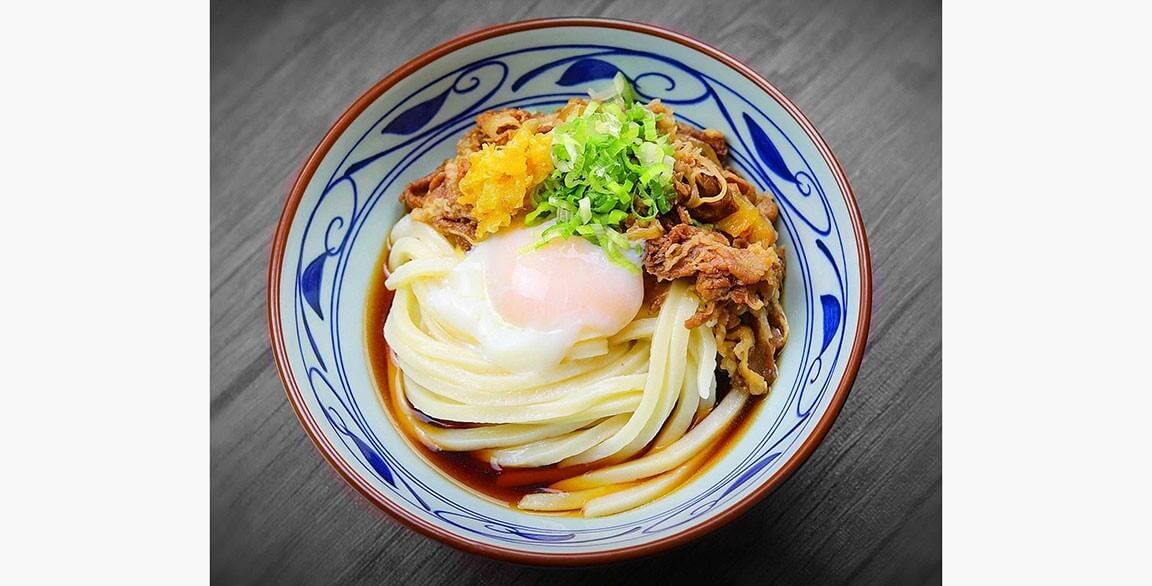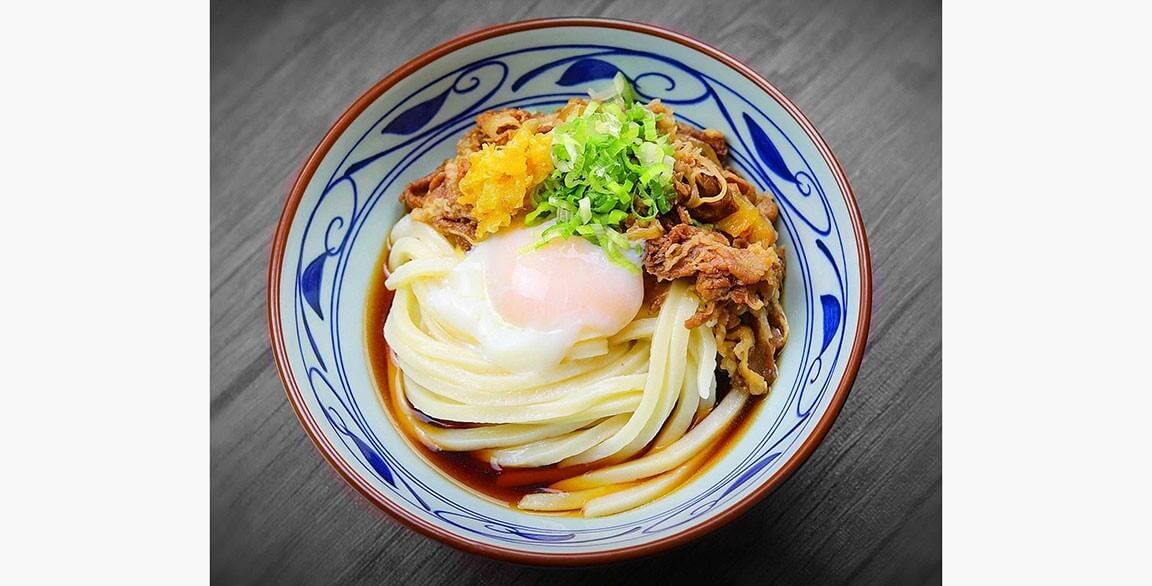 By Flavor & The Menu
June 27, 2021
A lively, theatrical exhibition kitchen is the centerpiece of Marugame Udon, as noodle masters demonstrate the art of their ancient craft in view of diners. While this hook has been successful in helping the concept to grow its U.S. presence, the culinary team stays focused on leveraging the full pantry of Japanese ingredients and techniques.
The Curry Nikutama Udon stars handmade udon noodles topped with two traditional Japanese curries, along with seasoned sweet beef, caramelized onions, a soft-poached egg, tempura flakes and green onions. "Japanese curries are a rich combination of a spice blend and smooth fruit notes," says Akinobu "Aki" Matsuo, Director of Culinary and Master Noodle Maker. "The combination of flavors in each bite—sweet, savory, spicy, chewy—is perfectly satisfying," he says. "There is no need to supplement with other seasonings or enhancements."
The Curry Nikutama is consistently one of the top two best-selling items. "It's a great entry into the unfamiliar—and a great 'best of' for those well versed in Japanese curries and udon," says Matsuo.