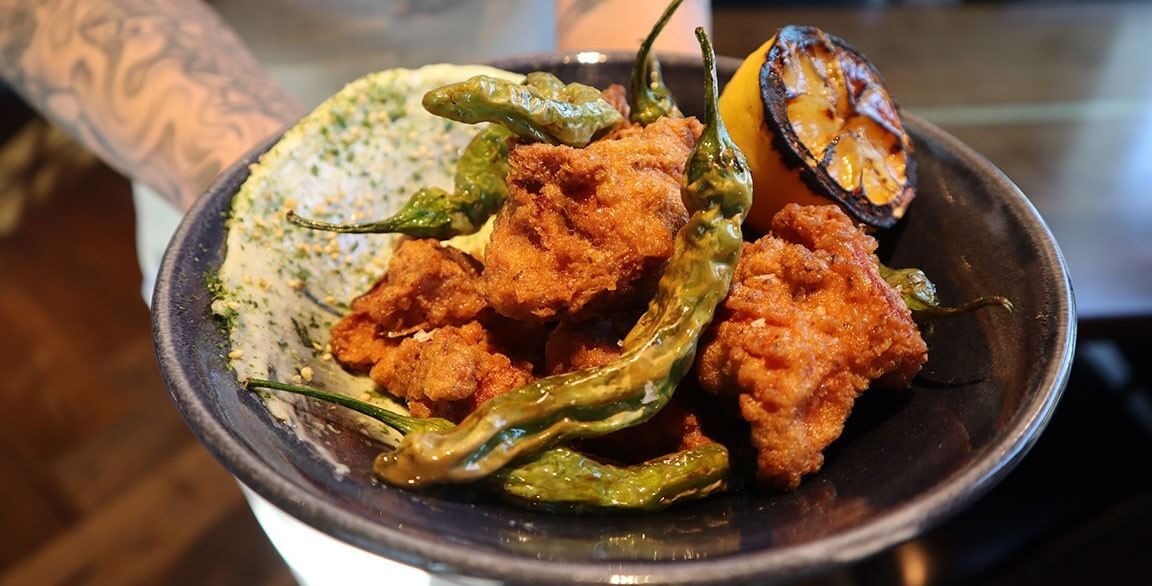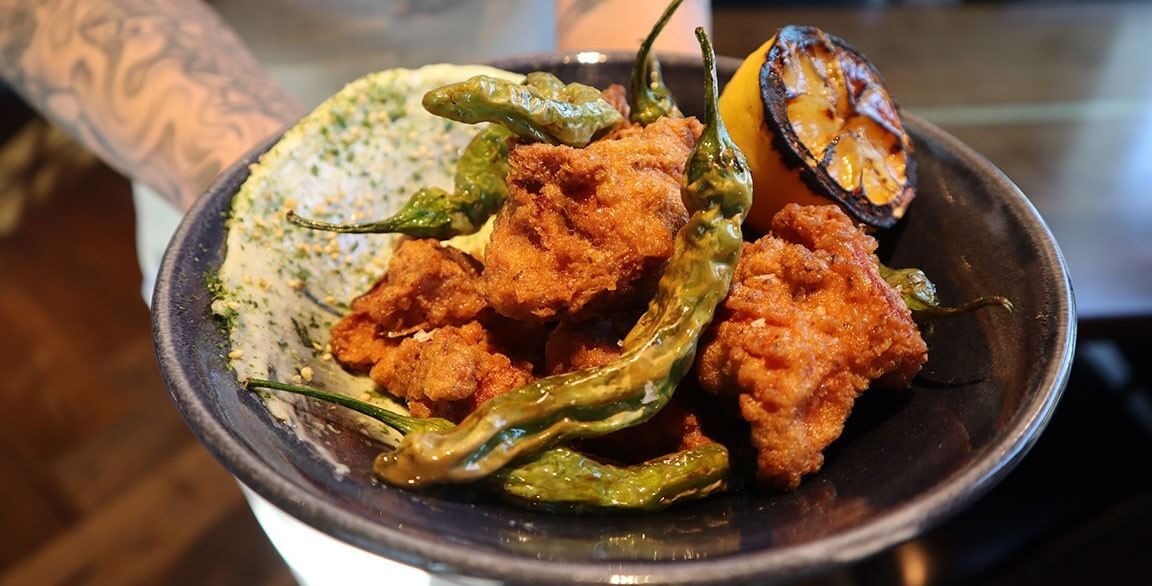 By Flavor & The Menu
May 6, 2021
Even on an ever-changing menu, some dishes carve out a permanent place, earning that honor through a combination of great sales and signature representation of the restaurant concept. The Blind Pig Kitchen + Bar, a modern American spot known for its progressive menu, features a Chicken Karaage, a popular starter that's a spin on the Japanese classic.
"This dish is one of my personal favorites because it hits a little bit of everything—the crispy and meaty bites from the deep-fried chicken thigh, the cream and spice from the wasabi aïoli, and the acidity and freshness from the fresh-squeezed charred lemon juice and shishito peppers," says Executive Chef Karl Pfleider. "It's a great munchie to snack on while having a beer." As a "staff pro tip," he suggests to guests that they also order a side of Kimchi Fried Rice, moving the fried chicken shareable to a Japanese-inspired meal.