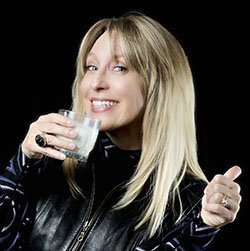 By Jennifer Giambroni, Director of Communications for California Milk Advisory Board (CMAB)
Briefly describe CMAB and its role/relevance for foodservice operators.
CMAB is dedicated to foodservice and helping operators build business. California has led the nation in overall milk production since 1993, which means dairy processors have access to a consistent, quality source of milk from one of the most environmentally progressive states to create a variety of dairy products.
California is currently the country's leading producer of butter, ice cream, nonfat dry milk and whey protein concentrate and the second largest cheese and yogurt producer. The state's more than 50 cow's milk cheesemakers produce more than 250 different varieties and styles of cheese that are winning awards nationally and internationally.
California is also the country's leading producer of Hispanic-style cheeses, producing more than 25 varieties and styles of Hispanic-style cheeses and dairy products bearing the Real California seal.
We also produce many other quality dairy products sold into the foodservice channel, including yogurt, frozen yogurt mixes, ice cream, sour cream, cottage cheese and crème fraîche.
Operators know that their customers are interested in where their food comes from, and that's why adding the halo of Real California dairy can make a difference to their bottom line.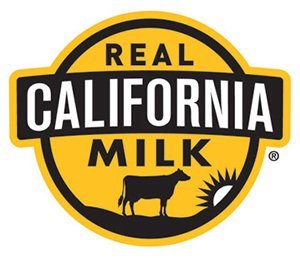 Describe CMAB's contributions to a modern menu strategy. How does CMAB help foodservice operators with on-trend, flavor-forward ideas?
Operators look for the Real California Milk seal in foodservice, and appreciate the values behind California dairy – a commitment to sustainability and animal care as well as consistent quality and freshness.
Through our close relationship with the processor community, we understand capacity and work closely with foodservice partners to find the right products and create opportunities including hands on trainings and ideation at leading culinary institutions to help grow their business.
The "REAL Makers" foodservice advertising campaign showcases innovative chefs from throughout the country using California dairy in an interesting way. The campaign features a series of videos showcasing California dairy hacks – on trend culinary tricks that include new preparation methods and surprising twists on classic techniques – all using California dairy foods.
This campaign celebrates these craftspeople who design their creations with the best ingredients and the greatest respect for the food. For menu development ideas, recipes, and to watch full REAL Maker videos, visit RealCaliforniaMilk.com/Foodservice.
Describe a favorite recipe idea or menu application from CMAB.
Global ingredients are increasingly important to today's diners. Millennials have the most adventurous palates, with 39 percent saying they prefer to visit restaurants that offer ethnic foods and beverages, according to Technomic's 2016 Generational Consumer Trend Report. But Gen Z and Gen X customers are not far behind, with 31 percent and 29 percent, respectively, expressing a desire for more global menu items.
One of our partner REAL Makers chefs has perfected the craft of incorporating high-quality and flavorful Hispanic-style cheeses into more familiar dishes to create unique flavor profiles. Chef Akhtar Nawab of Alta Calidad in Brooklyn, N.Y., makes a delicious "Pumpkin Blossom" Quesadilla and turns it inside out—literally.
What makes this quesadilla different is the espuma. He purées California crema, Serrano peppers, California Oaxaca, and California burrata and transfers that mixture to a siphon to create a creamy foam that melts over the surface of the quesadilla. He finishes it with a housemade ancho chili-charcoal ash.
California is the number-one producer of Hispanic-style dairy in the U.S., including varieties like semisweet requeson (a Hispanic version of ricotta used in salads and dips) and asadero (a milk and firm cheese eaten as-is on sandwiches and melted in cooked dishes). These REAL Makers, who embrace hands-on craftsmanship and dedication to the highest standards of the culinary arts, look to California dairy for its quality and consistency.
For more information on California Milk Advisory Board, click here RealCaliforniaMilk.com/foodservice