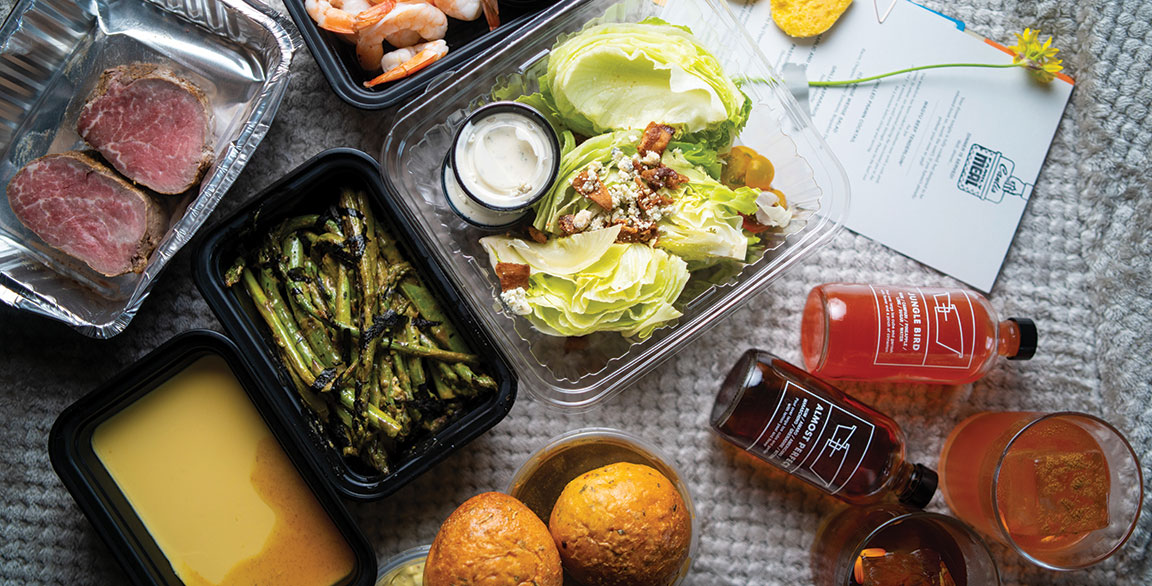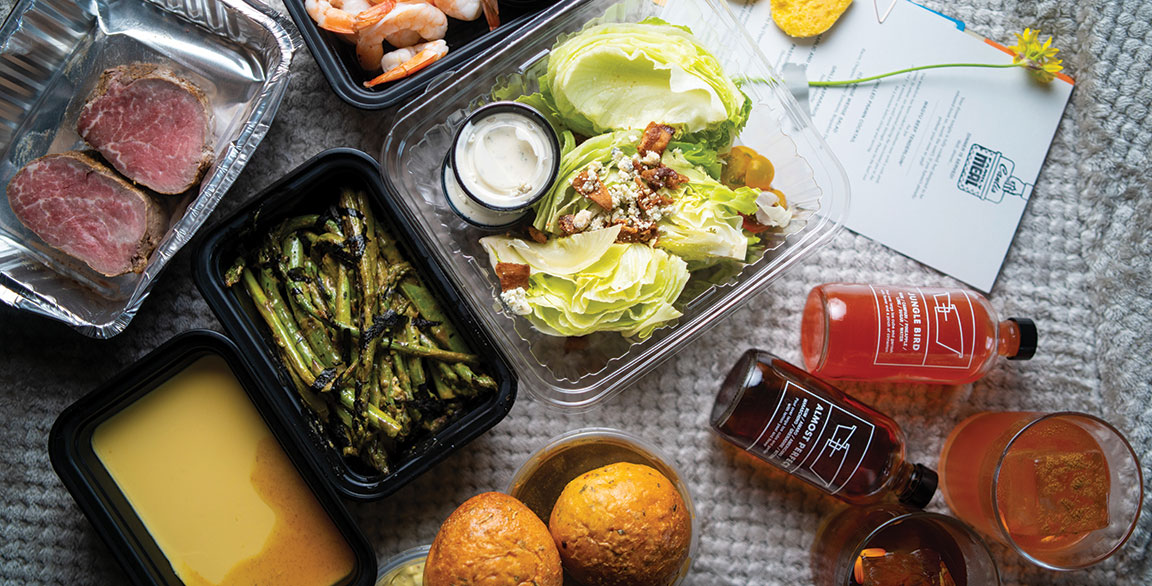 By Katie Ayoub
September 23, 2020
America's favorite pastime has fielded a lot of curveballs this season because of the pandemic, including fewer scheduled baseball games, changes in longstanding rules and, most significantly, no fans in the stadiums. Not wanting to lose the emotional tie that bonds fans to their clubs, the Pittsburgh Pirates' marketing team mails home-game foul balls to season ticketholders. The ball is accompanied by a note expressing disappointment that the fan couldn't be there to collect this memento when it landed in their empty seat, gratitude from the team for the ongoing loyalty of its fans and a wish to be together again next.
What the Pirates are doing is extending their customary hospitality in a new way. It certainly looks different from the warm smile of a familiar ticket-taker at the stadium gate and the other welcoming sights and energy of a home game, but it's still a personalized brand experience—delivered at home. The foodservice industry is following a similar tack, changing its heading to serve up hospitality beyond the brick and mortar.
Hospitality and experience are the pillars of foodservice, yet now, takeout is table stakes. The challenge facing most restaurant concepts is how to pack those pillars into the to-go model that today is such a prevalent and essential part of the industry. "Brands have to think about how they can create an experience at home that really speaks to the experience that they want their guests to have when they come into the restaurant's four walls," says Maeve Webster, president of Menu Matters, a foodservice consultancy based in Arlington, Vt.
There's been a shift in what motivates people to order takeout/delivery/curbside food. The key driver is no longer convenience.
Maeve Webster
It's a tall order: Extend genuine hospitality that reaches into guests' homes and leaves a deep enough brand impression to drive loyalty. It's an even taller order when you know that all the devotion in the world won't make up for an underwhelming burger, sandwich, entrée, cocktail, snack or dessert. Optimizing texture, temperature and flavor strategies for to-go menus improves off-premise experiences and carves out a competitive edge in a very crowded field. With a consumer base now doing quite a bit of comparison shopping with their to-go orders, getting it right is critical.
"There's been a shift in what motivates people to order takeout/delivery/curbside food," says Webster. "The key driver is no longer convenience. Consumers actually have a desire to go back out there and eat with friends and family in restaurants, but a lot of the time, they either can't or don't feel comfortable doing so. The operator has to think, 'How can I deliver my experience to them, so they don't feel let down?'
Those scrappy, thrown-together to-go menus from the early days of the shutdown were given some leeway by diners. Very few consumers have patience with subpar food or beverage experiences at this stage, however. If they're not impressed with their order, next time around, they'll just get it from someone down the street who has thought through all of the touchpoints, from the packaging and the marketing to the flavors and textures in each of the menu choices offered for that to-go brand experience."
Many in the industry are responding with breathtaking innovation, turning the enormous challenges presented by off-premise into long-term opportunities. They're sourcing to-go packaging that speaks to brand values while ventilating steam efficiently; creating meal kits and cocktail programs that build robust revenue streams; reworking menu builds so the value perception translates into a to-go container; rethinking how they formulate fried items to optimize the crispiness; simplifying menus or shifting into different dayparts; investing in beverage programs to tap into new opportunities—the list goes on.
All of this is done with a touch of grace. Hospitality drives flavor innovation, pleasing guests in the hope they will keep coming back for more, no matter where they are.
PERSONAL TOUCH
In the inhospitable world of COVID, small gestures make big impressions. "If the core of hospitality never changes, operators should use that to build connections. Make it brand-specific and genuine, and personalize it when you can," says Rob Corliss, founder of consulting firm All Things Epicurean.
When sampling and targeted personal messaging are used strategically, they can be really effective in making that special connection that is mostly missing from the to-go experience.
Rob Corliss
He suggests tracking customers' order histories through the help of third-party apps or in-house systems. "Put a bite-sized or mini version of something that your guests usually order in the takeout bag, or include a taste of a menu classic—just a little something extra. Add a note saying that you know they have gotten this particular dish or drink in the past so you wanted them to enjoy it today, too," he says.
Corliss sees extending hospitality in the world of takeout as a way for a brand to reinforce or remind its customers about points of differentiation. "If you're a leading-edge fast casual, include a sample of something with leading-edge flavors in the order. Your guests might have switched to more comfort-centric fare for now, but remind them of why they love you and that you are still doing what they love," says Corliss. "Offer them hope in a bag."
He uses lemongrass lemonade as an example. "Include a small sample with a note attached that gets them excited about looking out for more fun flavor combinations to come. People love getting thoughtful surprises," he says. "When sampling and targeted personal messaging are used strategically, they can be really effective in making that special connection that is mostly missing from the to-go experience."
Esquire magazine once described the approach to hospitality used by Canlis, an iconic fine-dining restaurant in Seattle, as "a fanatical, granular obsession." The pandemic prompted the closure of its dining room in March, funneling all of its attention into the to-go universe. And although Canlis moved away from white tablecloth, it kept its principles of hospitality intact, meeting the needs of its guests in wonderful, whimsical ways.
Throughout the month of March, Canlis set up the Bagel Shed, selling freshly baked bagels and breakfast sandwiches in the morning. From mid-morning through the evening, it turned into a minimal-contact "drive-thru" burger joint, hawking casual fare like bacon cheeseburgers and ice cream sandwiches.
Canlis also has offered Family Meals since it stopped on-premise dining, delivering to its guests multi-course, ready-to-eat, family-friendly meals that are casual, but flavor forward and special. Offerings rotate. A recent package featured a battered and fried poblano pepper stuffed with slow-roasted pork shoulder and queso Oaxaca, finished with a roasted ranchero sauce; fresh watermelon compressed with chile pequín, mint and lime; cabbage salad with avocado vinaigrette, radish, lime and tortilla strips; grilled corn "elotes" with Cotija, crema and cilantro; and cinnamon arroz con leche.
Higher-end restaurant concepts face a tougher challenge in the to-go world than casual operators. They have to bundle the finer points of hospitality without the service and ambiance touchpoints that they typically bring.
"Like a server who acts as ambassador for your brand in the restaurant, now packaging is taking on that role," says Andrew Hunter, a culinary consultant based in Los Angeles. "With less dine-in capacity, is there room in what was being allocated to labor costs to move over to packaging costs? It's really important to do a nice job. We're dependent on return guests. In to-go, poor packaging is a sure-fire way to lose them."
Menu Matters' Webster uses a pair of white-handled steak knives that belong to her parents as an example of value perception and hospitality. "Those knives came with a takeout order of a steak from a nice steakhouse back in the '60s," she says. "So many innovations today are going back to experience. Restaurants need to think about how to create a feeling of normalcy and comfort through to-go service. For fine-dining concepts, you can't give them plastic with their $35 steak. You should be able to source inexpensive steak knives that look a lot nicer, maybe with a bamboo handle or branded for that extra touch. Or if yours is a brewery concept, consider unique glassware for your beverage program, rather than plastic cups."
Like a server who acts as ambassador for your brand in the restaurant, now packaging is taking on that role.
Andrew Hunter
CAN I OFFER YOU A DRINK?
Barbara Akin, beverage consultant with Commer Beverage, based in Lewisville, Texas, underscores the unbreakable bond between hospitality and customer service. "Those two are locked together and should guide everything in the to-go strategy, from concept to execution to the finish line," she says.
"I've invited you into my home and the first thing we're going to do is have some great drinks. The drinks are going to get to you correctly; they're going to have garnishes. I'm going to ask you if you need ice, make sure everything looks good and tastes good—that's hospitality and that's what we need to deliver in the to-go world."
Akin suggests that if brands are going to get serious about their to-go beverage programs, they should give them better visibility online. "If you want to make the experience similar to in house, then start them with beverages," she says. "Start with a margarita, or let them know you have a lemonade kit. Show them that you have a unique experience and that you're proud of your beverage program."
Takeout is going to be normalized soon, and operationally, we've got to put the pieces in place. It's about adaptability. We have to get ahead of it and be smart about it.
Kim Haasarud
To-go options are certainly more plentiful and more creative than they were pre-pandemic. When COVID struck and closed down restaurants across the country, many concepts that were legally able to sell alcohol through takeout and delivery models pivoted remarkably quickly, quenching a thirst for drinks that perhaps helped steady nerves and provided much-needed flavor and fun.
"Some brands were using painter's tape over plastic cups just to get their cocktails out the door," says Kim Haasarud, beverage consultant/owner of Liquid Architecture, based in Phoenix. "People were forgiving. They're not anymore. Now, we're working with brands to make their to-go beverage programs special—make them enticing and visual, putting effort into labeling and packaging, focusing on the operations piece with batching and price points."
It's important to get this right. Haasarud contends that brands are going to be spending a lot of time serving guests drinks at home rather than in restaurants. "Takeout is going to be normalized soon, and operationally, we've got to put the pieces in place," she says. "It's just like when the industry made the switch to fresh years ago. It's about adaptability. We have to get ahead of it and be smart about it."
She sees opportunity in well-executed, large-format (multiple portions), ready-to-drink (RTD) cocktails. "Curate something special like a gin and tonic using a boutique gin brand, and choose from the world of different tonic waters out there. Add fun garnishes."
Perception is key. "The marketing has to be spot-on so you can validate the price you charge," says Haasarud. "Make sure you clearly articulate how many portions are included in the bottle."
Hospitality and customer service are locked together and should guide everything in the to-go strategy, from concept to execution to the finish line.
Barbara Akin
Well-executed cocktail kits can do a lot of heavy lifting for a restaurant brand, articulating its personality, showcasing hospitality and bringing in revenue. "Whatever you're known for is what you should be doing, but then dial it up a bit," says Akin. "And pay attention to details."
She points to Chili's Mar-GO-Rita program as an example of offering guests a signature dine-in experience in a to-go format. Depending on state and local regulations, customers can order Chili's margaritas for curbside or pickup in either a pre-mixed format or in a margarita kit. The kits include Patron Silver tequila, brandy, Chili's fresh sour-and-triple-sec mix, salt and lime.
The brand has figured out a way to market itself outside of its restaurant while maintaining a fun relationship with its guests and reminding them of its unique identity.
"Start with cocktail kits that celebrate what makes your brand special—margaritas, sangrias or whatever it is," says Tony Pereyra, bar and beverage specialist with The Spirits in Motion, based in Los Angeles. "Make them approachable so your customer can think, 'I can make that!'
Include a QR code with a video so they can go to your website and watch your bartender walk them through the easy steps. And consider offering different levels of kits: something for the enthusiast as well as the guest who just wants the booze, mixer and ice."
Thinking through how guests are going to want to enjoy drinks is critical. Hunky Dory in New York breaks down its cocktail offerings by considering when guests might want to consume them—a tactic that savvy operators should employ given that takeout isn't just a quick fix for folks on the run anymore.
Its menu categorizes to-go cocktails into "Cocktails Piled High with Ice for Drinking Right Away" and "Cocktails for Drinking Now or Later."
The former is offered in single servings and includes options like an Iced Irish Coffee with cold-brew coffee, raspberry-oat whip and Irish whisky.
The latter category is offered in single servings or in batches of 4-5 servings, with options like the Smoky Mountain Songbird, featuring mezcal, turmeric, Madeira and lemon, and the White Negroni, built with gin, gentian and blanc vermouth.
"Individual cocktails and DIY kits are extensions of your brand identity," says Pereyra. "Figuring out the to-go experience isn't a 'nice-to-have,' it's a priority." Flavor innovation is important as always, he says, but solving how it gets to market is the bigger issue at hand.
"Beverage solutions aren't about the design of the recipe, but how we pour it. Staff is running leaner, so the bartender might be the host and the server, too. We have to design the next fun drink while saving on labor," he says.
Pereyra sees draft beverage solutions as the answer for a lot of brands, in non-alc, cocktails, coffee and tea. "Put a raspberry-mint sparkling lemonade and a Ramos gin fizz on tap—beverages on tap are safe, consistent and labor-saving," he says.
LOOKS MATTER
Pretty garnishes, lovely bottles or jars, and fun packaging build momentum behind a beverage program. Kathy Casey, owner of Kathy Casey Food Studios-Liquid Kitchen, a global agency specializing in food and beverage innovation and concept development, suggests batching cocktails, then bottling them in flasks or apothecary jars with cork stoppers and hand-written labels.
Don't forget the lagniappes—the little touches of hospitality. If you're doing a margarita kit, add a little container of hibiscus salt. If it's a Bourbon Smash, include a few spiked Amarena cherries. Make it memorable."
Kathy Casey
"Those are particularly great for guests going up to their rooms at hotels that aren't offering bar service or who are choosing to socially distance, but still want to enjoy a crafted cocktail," she says. Cocktails in a bag are fun and make transport easy. Her Toki Capri is a sunny mix of Suntory Toki Japanese Whisky, Aperol, yuzu, spiced ginger syrup, fresh lemon, mint, snapdragon and fresh citrus.
"Don't forget the lagniappes—the little touches of hospitality," she says. "If you're doing a margarita kit, maybe with two different tequilas, agave, lime and mezcal, add a little container of hibiscus salt. If it's a Bourbon Smash, include a few spiked Amarena cherries. Make it memorable."
Pereyra calls these strategies "fresh finishes," and says they're crucial in a to-go cocktail program. "If you were sitting at my bar, you would see me shaking the cocktail shaker, stirring, straining—the theatrics of making a drink. If I was pulling from the draft, I would still add a fresh finish, an edible garnish or a squeeze of citrus," he says. "Include those in your cocktail kits because they're your last touch and help differentiate your beverage program."
NON-ALC OPPORTUNITY
Similar principles apply here as they do in cocktails, offering a world of opportunity for those who get it right. "Do what sells well in your restaurant. If you sell strawberry lemonade, get that out in a to-go format, but add to the experience with color-changing reusable straws, maybe with your logo on it," says Akin.
"Add a cotton candy puff to the top of a kid's drink, sitting it on top of a mound of ice so it doesn't melt into the drink. If you're a higher- end brand doing in-house non-alc, sell your signature drinks in pretty glass bottles with branded bottle openers. Get that brand recognition through a really great beverage program."
DIY kits are extensions of your brand identity. Figuring out the to-go experience isn't a 'nice-to-have,' it's a priority.
Tony Pereyra
THE TECHNICAL STUFF
With the grace period behind us and consumer expectations for to-go orders high, optimizing the experience in flavor and texture is clearly priority one on the food side of the menu. As the need for a robust, long-term takeout operation becomes more pressing, how do menu developers handle some of the technical issues that can cause a downgrade in experience? Tweak the formula, package differently or abandon the item? "The entire menu, item by item, needs to be scrutinized on how to optimize for the harsh environmental conditions of transit that the food will endure before being consumed," says Robert Danhi, chef and owner of a culinary consulting firm based in Los Angeles. "Chefs will dream of the day when a dish sat on 'the pass' for a minute and they lost it. Now, you don't even know if the dish was turned upside down during transport. Rethink everything, and have the foresight to imagine—and design—each item and how to ideally prep, cook and serve it in house or packaged to go."
Kathy Casey is also owner of fast-casual concept Lucky Louie Fish Shack located at Sea-Tac Airport. She developed a battered fish formula that was carefully and strategically thought through to ensure a crispy coating that would hold up in a to-go format. "I just don't think you can get and maintain that crispiness through hand battering in a restaurant for a to-go environment," she says.
She sources wild Alaska pollock fillets that are special center-cut and custom-breaded, then frozen. Landing on the right formula for breading took months, but was worth the effort. "The custom-breading system adds seasoning, crunch and a layer of adhesion so that the light batter sticks to the fish and stays crispy," says Casey. "The process sees a very quick dusting then a waterfall pass of the light batter, then a special panko that goes over last."
For packaging, she says Lucky Louie goes with a combination of practicality and whimsy: a red plaid old-school boat, then a piece of wax paper, then wrapped butcher paper bundled with a red rubber band. "It adds a nice action to the expo line, is nicely branded and it keeps the heat without making the fish soggy."
For crispy or fried foods overall, vented packaging is ideal, releasing steam. "Consider thicker coatings rather than tempura so they hold their integrity, and look to denser foods, like falafel, which hold well during travel," says Corliss.
Danhi advises tackling the to-go challenge with toasted sandwiches by coating the internal surface of bread or layering the fillings to protect the bread from absorbing moisture. "Fat may be liquid, but it is not moisture, and hence a fat-based sauce generally performs better in any sandwich," he says.
For plant-based menu items, studying each component can help determine its to-go viability. "Think through how they're going to be prepared and packaged, and maybe switch out items that don't maintain heat well, like broccoli," says Maeve Webster. "Residual cooking is a concern, so slightly under-prepare certain items so they still have a pleasing texture. Look at the harmony of some ingredients and consider switching them out—maybe it's replacing caramelized onions in a bowl build with pickled onions. Structure becomes even more important here."
Pasta dishes require technical attention for optimal experience. "Pasta is a solid choice for takeout with a few considerations to keep in mind," says Corliss. "Leakproof and insulated packaging is critical. Good go-to dishes are pasta bakes, lasagnas and stuffed shells," he says. "Use thicker/wider pasta over delicate shapes and consider putting the sauce on the side for travel, depending on the style of pasta and how much sauce it usually absorbs."
Rethink everything, and have the foresight to imagine—and design—each item and how to ideally prep, cook and serve it in house or packaged to go.
Robert Danhi
Robert Danhi, a consultant for the American Egg Board, says that portability and eggs go hand in hand. The breakfast handheld is an obvious go-to here, but to keep things interesting, he suggests tucking a slice of Italian frittata or a folded "walking omelette" into a sandwich.
Braised dishes like the global hit shakshuka aren't out of reach in the to-go space—with a little ingenuity they become easy on the prep team. Danhi suggests batch cooking the sauce and the eggs (either coddled or poached), then chilling. Then tuck the eggs into the sauce in the off-premise container when ready for service.
The takeout world has so many moving parts that require precision, passion and creativity to keep things headed in the right direction. "Hospitality means that you're giving it a little bit of your heart," says Hunter. "That's what we do, whether it's in the restaurant or in someone's living room."