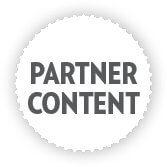 As an industry, we're leaning into the plant-forward, veg-centric movement, developing menu items that star vegetables and other plant-based ingredients
in head-turning, unexpected ways. The challenge is ensuring there's no trade down in flavor experience because diners today won't settle. So chefs are tasked with making these modern dishes craveable, memorable and signature—all while making the plants the star of the plate.
Haliburton can help. "Proprietary roasting and freezing techniques help Haliburton maintain the vegetable's integrity, yielding great crunch and vibrant color," says Mike Leccese, Director of Culinary and R&D. "We focus on the unique flavor profile of a specific ingredient and then carefully build complementing layers around it—not through or on top, which can overpower."
He cites Haliburton's Roasted Cauliflower & Smoked Gouda Bisque as a good example of a plant-forward product. "We've carefully added dairy, aromatics, spices and vegetable stocks to introduce complexity while ensuring the focus is the roasted cauliflower purée." That's the key here—developing a flavor strategy that celebrates the integrity of the produce.
A smart pathway into plant-forward success is through the use of traditional global sauces, marinades and cooking techniques that elevate center-of-the-plate produce options. "For example,
at Haliburton, we've expanded on harissa, a popular flavor today, by creating a sauce that replicates the flavors but uses a base that's made from roasted tomatoes and red bell peppers instead of dried chiles," says Leccese.
"We accent the sauce with fresh chiles, aromatics, herbs and citrus to round out its spicy, savory and sweet notes. The result is a more vibrant, complex sauce." When vegetables are the star, flavor development is a must. From fire-roasting to pickling— making produce sing with flavor marks today's opportunity, he says.