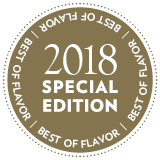 Being creative behind the bar comes naturally for Ian Lowther, Beverage Director for Red Rabbit, a a rustic-chic Italian small-plates concept. "I've always liked to challenge myself by taking traditional cocktail flavors and elevating them to a level that's really unexpected and extraordinary," he says.
His latest cocktail hit is a fresh blast of spring in a glass. It's called the San Jorge, and it's perfect for patio weather. Lowther says his favorite spirit is St. George Pear Brandy, though it needs toning down a bit.
"They take hundreds of whole, organic Bartlett pears and distill them in copper pot stills. It tastes just like a juicy, delicious bite of a perfectly ripened pear. I wanted to take that flavor and infuse it into a cocktail and then elevate it with even more layers of flavor—something that would bring out the pear flavor but balance it at the same time," he says.
He mixes in Lunazul Reposado tequila, Tattersall Grapefruit Crema and the juice of both grapefruit and lemon. "It has such a fresh, bright flavor. The citrus bite of the lemon and grapefruit are mellowed with the pear and tequila flavors," says Lowther.
"I think it's a hit because it has so many amazing layers to it. My customers tell me that this tastes different every time they drink it, and that different layers stand out depending on the day. I think that's the coolest part about it."