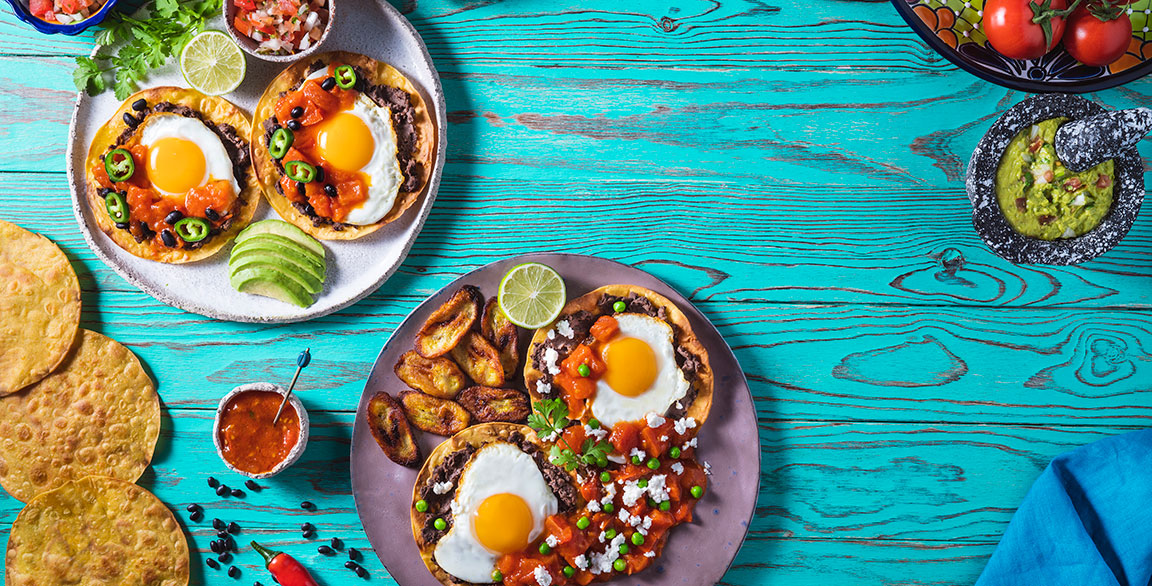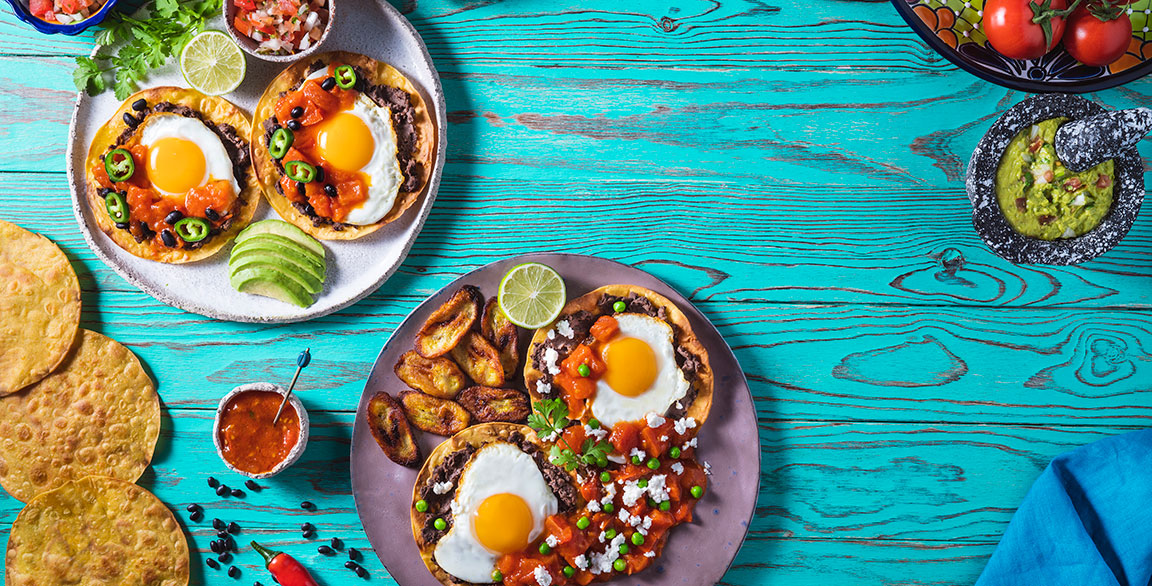 By Jarrett A. Rogers
October 22, 2021
Menu developers know that breakfast innovation needs to be anchored in comfort, first and foremost. This is the meal in which consumers are looking for that familiar hook, but will certainly embrace innovative tweaks. A.M. inspiration can easily be found from winning menu items enjoyed in later dayparts, which come with built-in familiarity yet with easy opportunity for differentiation. Here, we explore three categories of menu hits from lunch and dinner menus that are showing growth potential for morning menus, according to Datassential.
1

Fried Chicken Sandwich

Thanks to the recent popularity of this iconic sandwich, it likely comes as no surprise that the fried chicken sandwich, up 185 percent in morning menu growth over the past four years, is the fastest-growing breakfast dish inspired by lunch and dinner menus. This favorite handheld is easily customizable for morning dayparts, if not simply with the addition of an egg.

At EggSlice in Buena Park, Calif., the Chicken Katsu, Egg & Cheese Sandwich is made up of crispy, cheesy layers of panko-crusted organic chicken breast, over-medium egg and a slice of cheese between a buttered and toasted brioche bun. A slather of chile-jam mayonnaise lends signature flavor.

The fried chicken sandwich is loosely translated to a Benedict on the breakfast menu at Cajun Kitchen Cafe, with three locations in Southern California. In this format, buttermilk fried chicken, bacon and poached eggs sit atop a house biscuit, topped with gravy.

Proving that a fried chicken sandwich doesn't need the egg to make a home on the breakfast menu, Roaming Rooster, a chicken sandwich shop with four locations in Washington, D.C., offers its signature builds on the morning menu. Customizable to the diner's preferred level of spice and tucked in a flaky biscuit, the concept's buttermilk fried chicken is offered up in four options on its breakfast menu: layered with honey butter and cheddar cheese; with Buffalo sauce and blue cheese; with bacon, lettuce, tomato, and ranch dressing; and the original, with coleslaw and pickles.
2

Breakfast Nachos

Offering the option for a craveable shareable at breakfast or brunch, breakfast nachos, also affectionately called "brunchos," are another big up-and-comer on morning menus, up 124 percent over the past four years.

Breakfast Nachos have a place on the menu at the Denver location of the San Diego-based bacon-burger hotspot Slater's 50/50. Here, tortilla chips are loaded with chorizo, shredded Jack and cheddar, pico de gallo, black beans, enchilada sauce, chipotle crema and fried eggs.

On the brunch menu at THR3 JACK in Minneapolis, the Breakfast Nachos start with tortilla chips topped with eggs and bacon, but get a signature and regional twist with the addition of sweet corn chow-chow, cilantro-lime crema and Jack cheese.

The Brunch Nachos at Aragon Cafe in Pensacola, Fla., feature scrambled eggs, bacon, sausage and cheddar cheese piled atop a bed of chips. They're topped with pico de gallo, and, for a regional touchpoint, Alabama white barbecue sauce finishes the dish.
3

Tostadas

Any time of the day is the right time for tostadas, but this crispy, craveable carrier makes for easy tweaks to transition to the morning menu. The trending tostada offers plenty of opportunities for signaturization and regional variations.

The Layered Breakfast Tostada on the menu at Cowboy Cafe in Arlington, Va., features all the makings of the ideal Mexican breakfast: scrambled eggs, cheese, onions, salsa verde and pico de gallo, and the option to add pork or chorizo. The goods are sandwiched between two fried corn tortillas and topped with sour cream.

At Papi's, with three locations in Lexington, Ky., the Tinga Tostadas are topped with shredded chicken breast cooked in the restaurant's signature tomato-chipotle tinga sauce and garnished with lettuce, avocado and sour cream.

The tostada also serves as a satisfying solution for vegan or vegetarian menu offerings. At Xilonen, a vegetarian/vegan restaurant in Brooklyn, N.Y., the crispy tortilla is an easy format for creative builds like avocado, pistachio macha verde, summer greens and pickled Serrano. Xilonen's breakfast version—the Scrambled Egg Tostada—is topped with salsa macha, cheddar and toasted sesame, with the option to substitute ingredients for a vegan item. With endless options to signaturize tostadas, it's no surprise they're showing a 72 percent growth rate on morning menus.