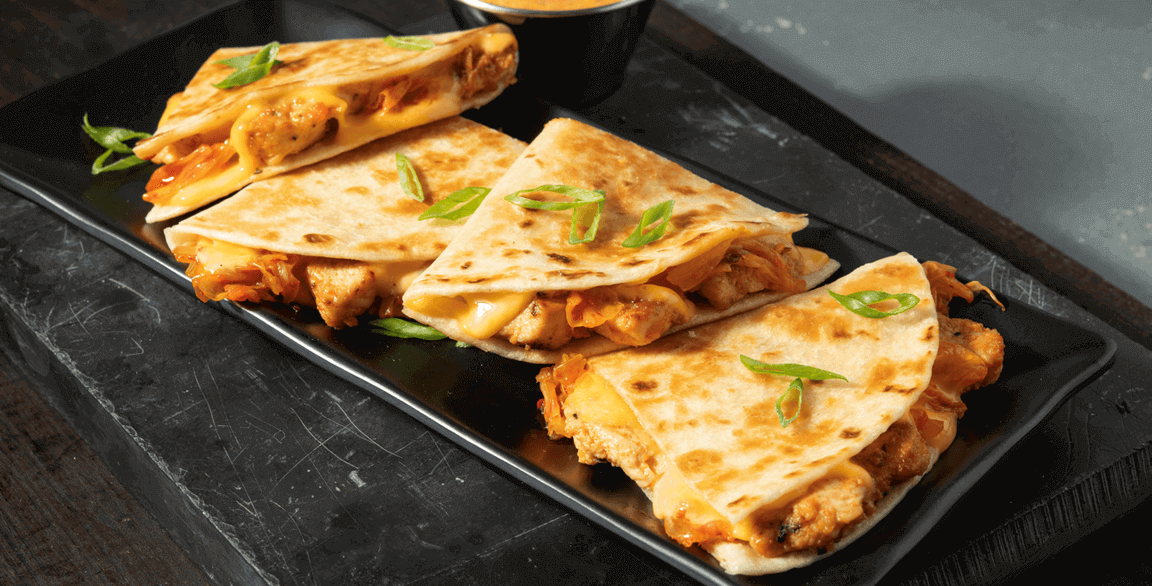 By Jarrett A. Rogers
July 20, 2022
Merging the comfort of Mexican cuisine with the excitement of Korean flavors, the Korean Quesadilla perfectly conveys the recent menu and brand refresh of bd's Mongolian Grill, the customizable bowl and stir-fry concept.
Gochujang-honey-marinated chicken is the star of the build, layered with kimchi plus sharp cheddar cheese and tossed in a housemade teriyaki-Sriracha sauce. "The tangy kimchi and heat of the spicy gochujang are balanced with a touch of honey," says Becca McIntyre, VP of Culinary and Supply Chain. It's tucked in a toasted flour tortilla and served with a side of housemade chile crisp-ranch dressing. McIntyre lists the attributes that make this mash-up a best seller: "It's a handheld item; Mexican-inspired foods are very approachable; and our Asian spin with gochujang, kimchi and chile crisp-ranch dressing make the item unique, but welcoming," she says. "It's a high-end spin on traditional comfort food."
Trend-forward sauce development is an area of innovation for McIntyre. "I've really enjoyed playing with chile crisp on our menu," she says. "Combining that unique item with something as ubiquitous as ranch dressing helps bridge the gap between the more safe and adventurous diners."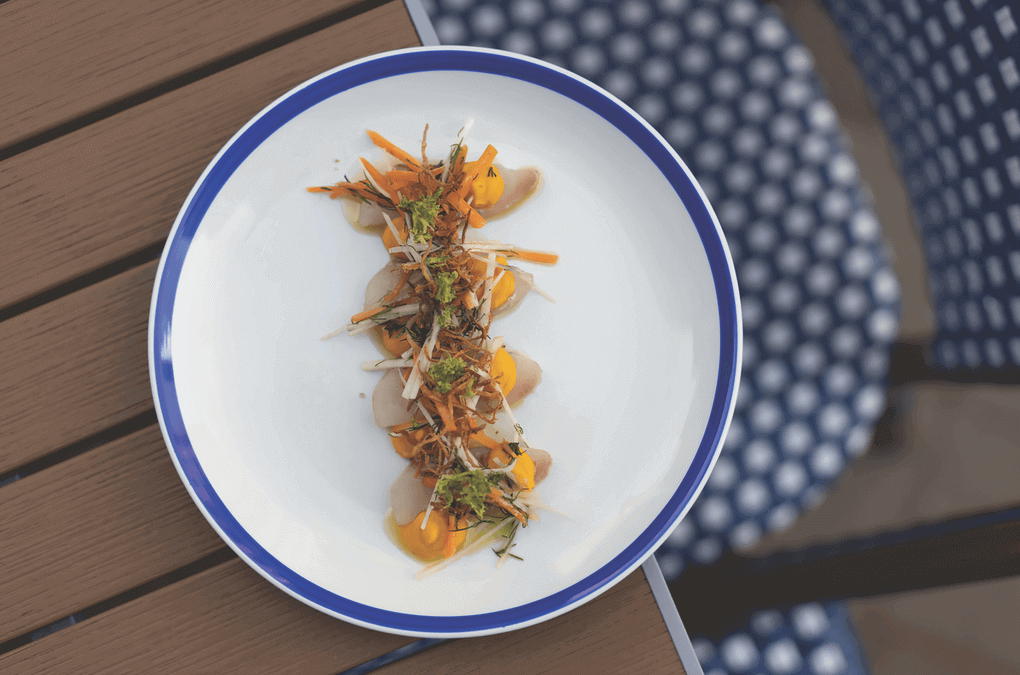 The Salt Line | Washington, D.C., and Arlington, Va.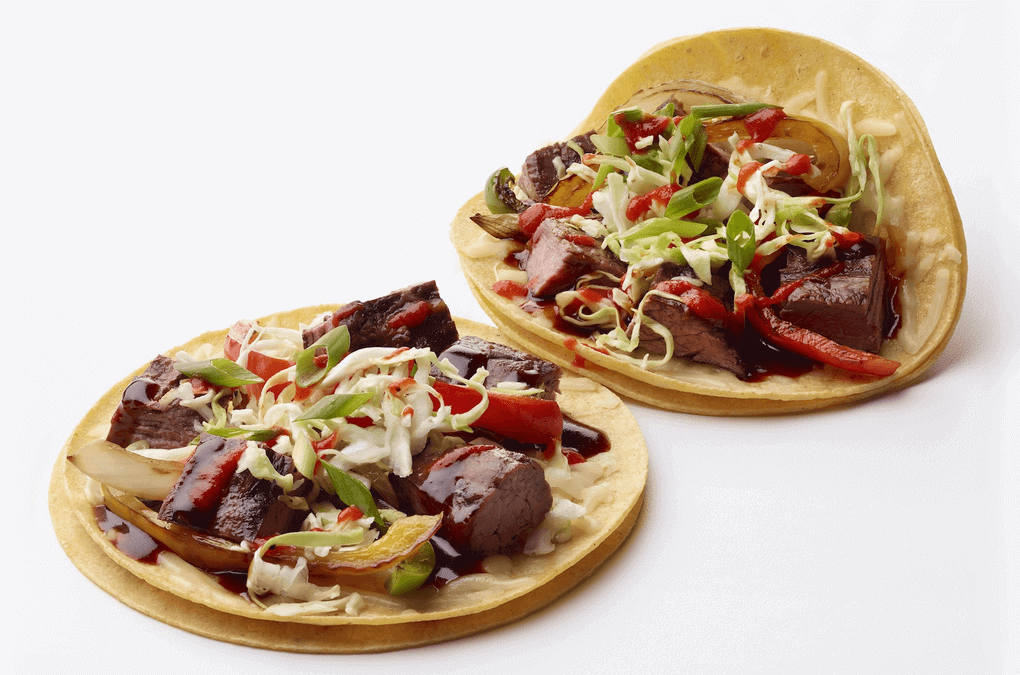 California Tortilla | Based in Rockville, Md.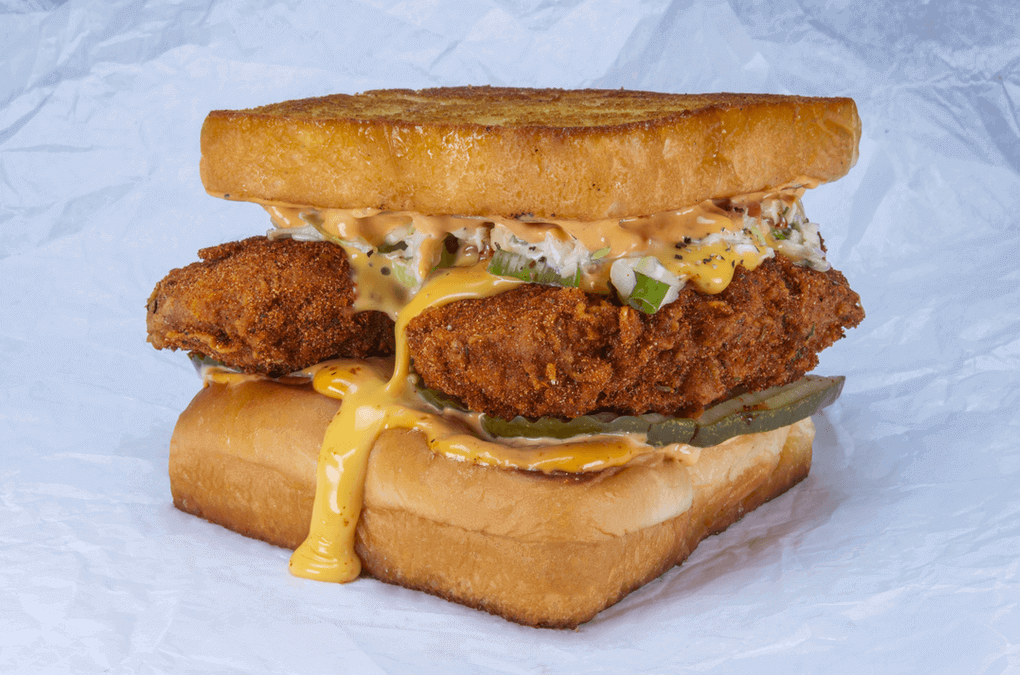 Bad Mutha Clucka | Based in Pasadena, Calif.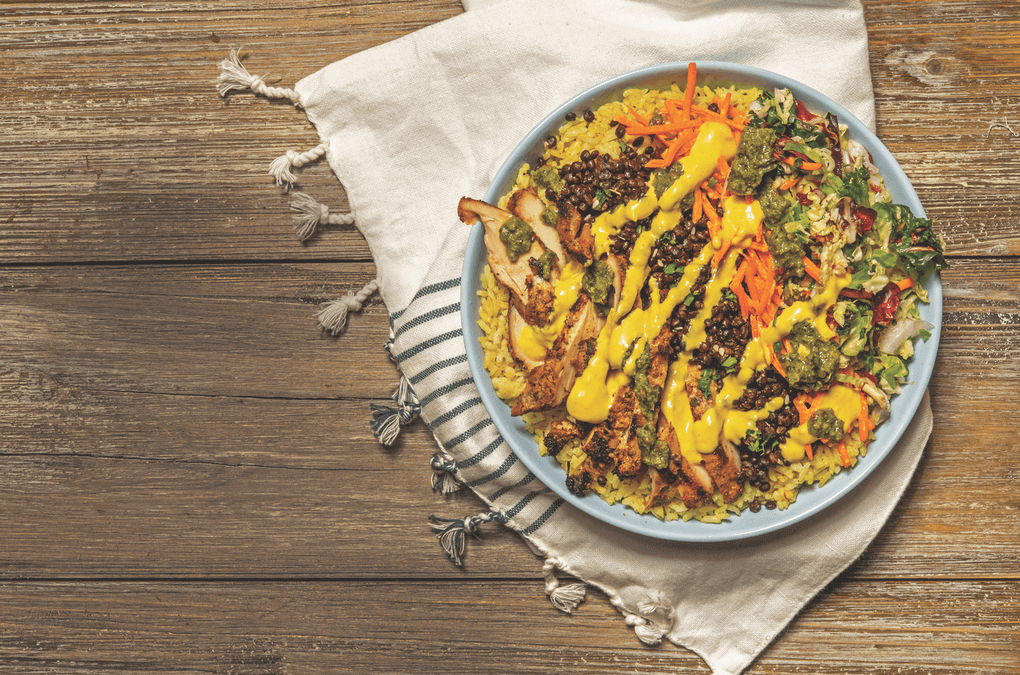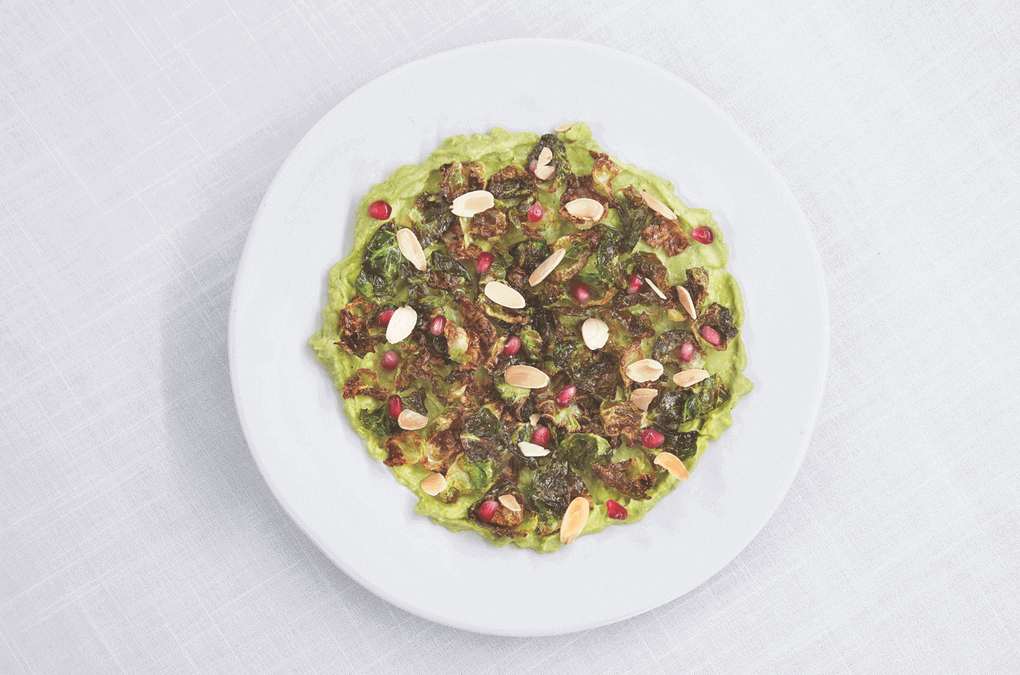 Amalia | Miami Beach, Fla.