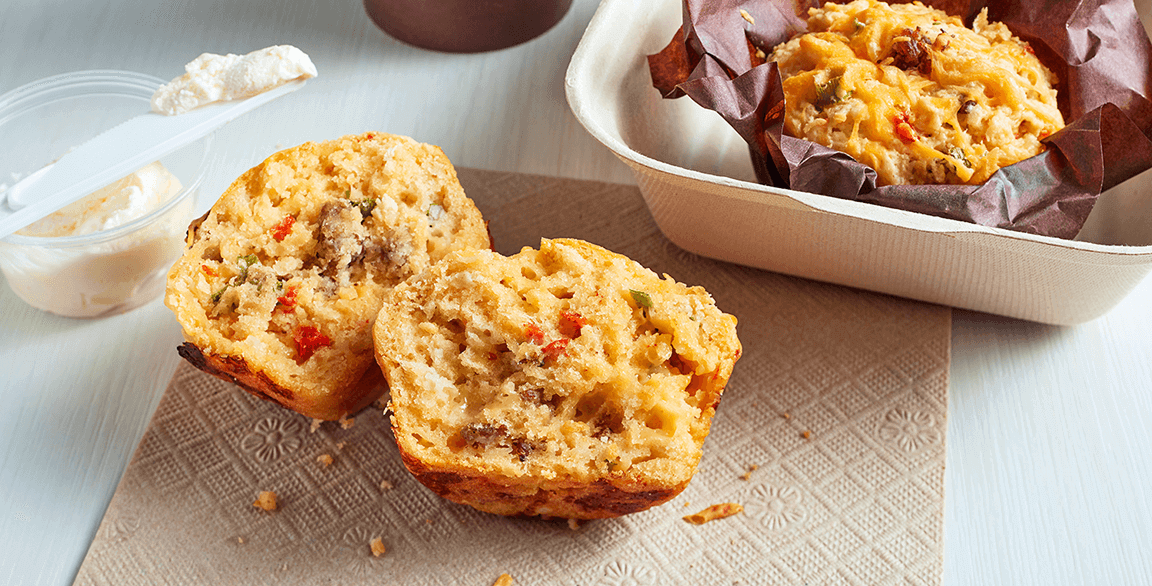 Pimiento cheese has successfully broken out of its Southern bounds, with diners across the country enthusiastically embracing its homestyle comfort and rich, creamy cheddar flavor. Chefs are leveraging the pimiento cheese trend in savvy ways. They're maximizing its popularity with diners and optimizing its use as a versatile SKU.
Here, we showcase five creative ways to take pimiento cheese in different menu directions. Each chef relies on Price*s® Pimiento Cheese, calling on its homestyle quality, consistency and turnkey value. "The Price*s Pimiento Cheese tastes great, is ready to use and has a long shelf life," says Christophe Joignant, Executive Chef of the Capital Club in Atlanta.
Pimiento Eggs Benedict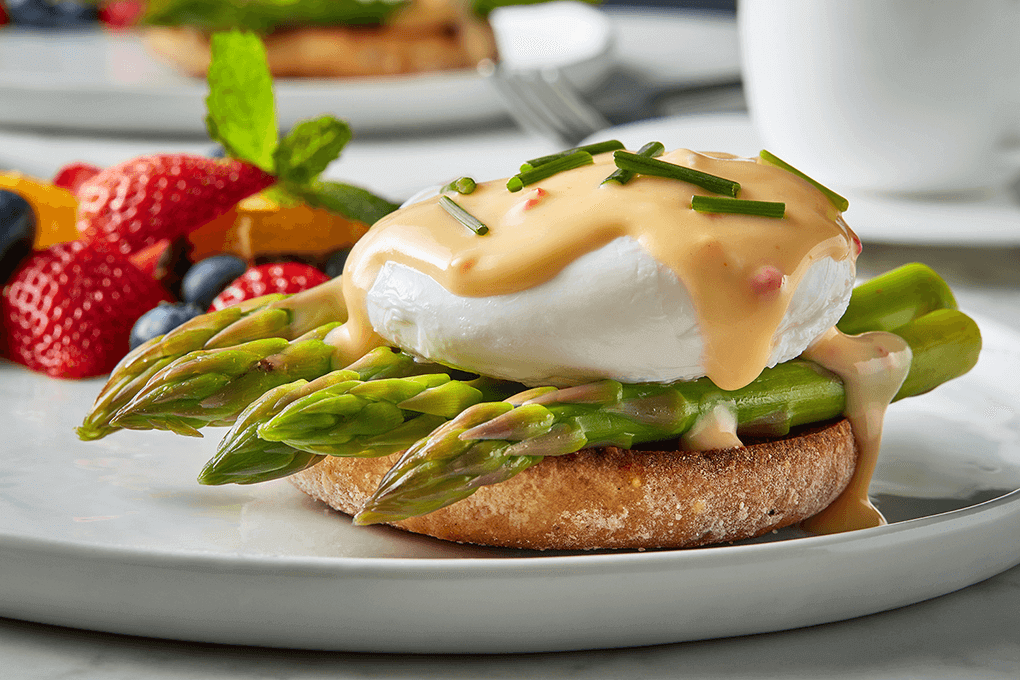 Olivier DeSaintmartin, Chef/Owner of Caribou Café in Philadelphia, moves pimiento cheese into the morning daypart nicely with his Pimiento Eggs Benedict. For the hollandaise, he whisks egg yolks with warm asparagus water, adding clarified butter once ribbons are formed, then incorporates Price*s Pimiento Cheese. "The Price*s Pimiento brings great texture, color and most importantly—a cheesy flavor with a hint of acidity to the entire dish," he says.
Price*s Pimiento Muffins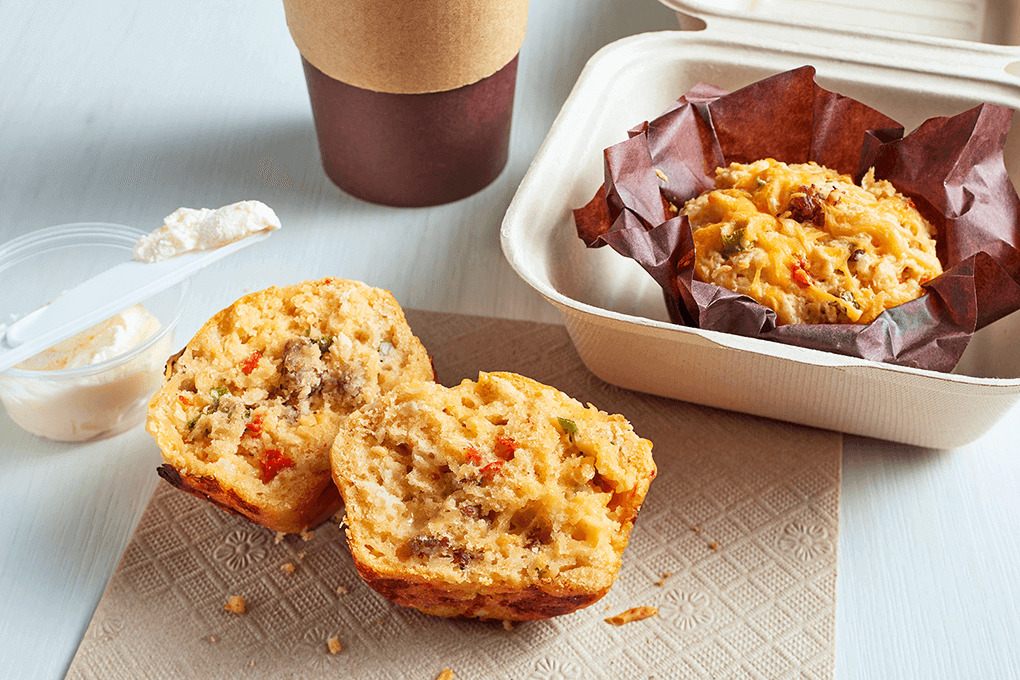 Jennifer OBrien, Director, Restaurants and Bars in the U.S. and Canada, Marriott International, also looks to pimiento cheese for new ideas in the breakfast and all-day breakfast category. Her Price*s Pimiento Muffins are savory and comforting, with pimiento cheese, buttermilk, breakfast sausage, green onion, yellow onion and cheddar. OBrien says Price*s Pimiento Cheese offers both a good flavor hook and that all-important versatility. "The flavor is vibrant and the texture is flexible, which suits a variety of applications. To me, the flavor is nostalgic, yet bold," she says.
Zesty Jalapeño Pimiento Cheese and Potato Fritters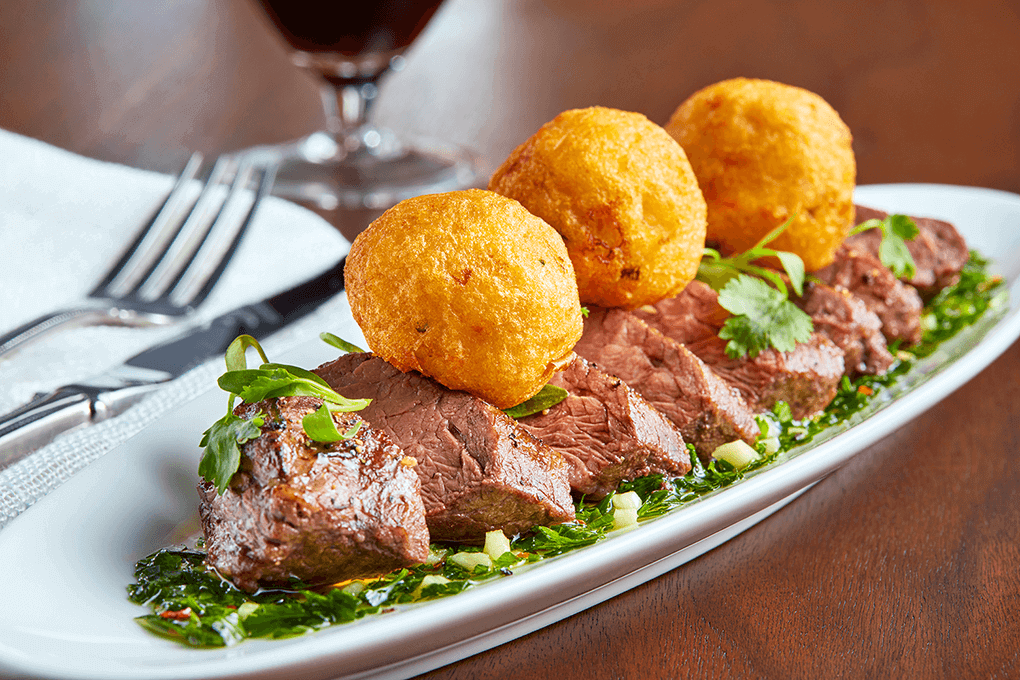 Christophe Joignant, Executive Chef of the Capital Club in Atlanta, used pimiento cheese to update a classic French potato dish, giving it a modern edge. "I love Dauphine potatoes, so I decided to add the spicy Jalapeño Pimiento Cheese to the fritters recipe, then pair it with a hangar steak and chimichurri," he says. To build the Zesty Jalapeño Pimiento Cheese and Potato Fritters, he adds mashed Yukon gold potatoes, pimiento cheese and chives to pâte-à-choux. Once cooled, he shapes them into balls and deep fries the fritters until puffed and golden. Joignant serves them atop a hangar steak with chimichurri. "Price's Pimiento Cheese Spread is creamy, with shreds of cheddar that melt beautifully."
Pacific NW Oyster Po' Boy with Pimiento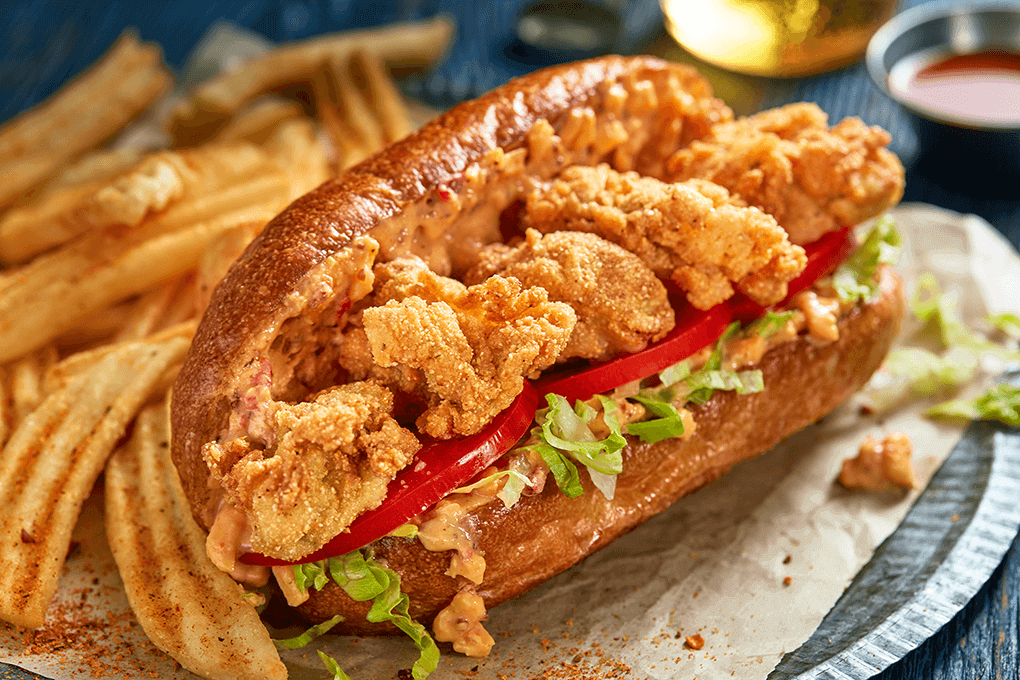 Thomas Horner, Complex Executive Chef, Westin and W Hotel Bellevue in Washington, turns the classic Louisiana po'boy sandwich and drives it to the West Coast with his PNW Oyster Po'boy, served with a Price*s Southern Style Pimiento Rémoulade. "The mayo base in this product reminds me of that Southern tradition of rémoulade—rich, sweet with a touch of acid," he says. His rémoulade combines Price*s Southern Style Pimiento Cheese Spread, Creole mustard, paprika, Worcestershire, lemon juice and black pepper. Horner spreads it on a toasted bun, then adds Pacific Northwest oysters that have been coated in buttermilk cornbread and deep fried, garnishing with fresh tomato and lettuce.
Santa Fe Spinach & Artichoke Dip with Jalapeno Pimiento Cheese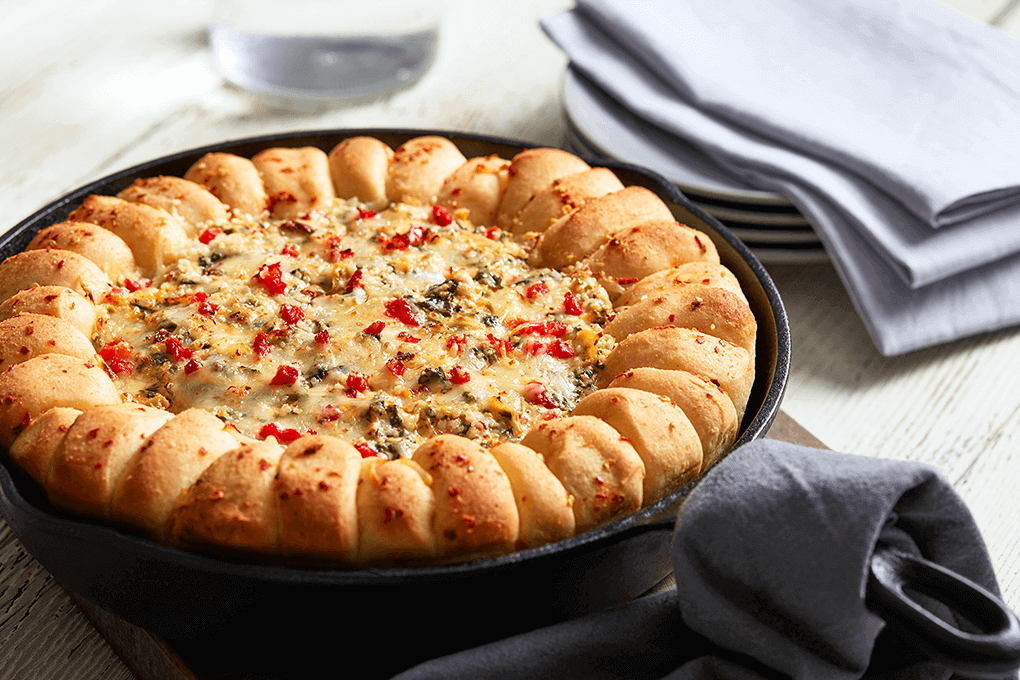 Amy Smith, Sr. Director Culinary & Operations Innovation, Miller's Ale House, wanted to update the spinach-artichoke dip. "It's an appetizer offered on pretty much every casual dining menu, but no matter how great it tastes, it's not unique or differentiated from one restaurant to another. I wanted something recognizable with a twist," she says. Smith found inspiration for her Santa Fe Spinach & Artichoke Dip with Jalapeño Pimiento Cheese in an old magazine, which featured a spinach dip with pull-apart bread. "The bread elevates the presentation and adds an experiential element. The Price*s Zesty Jalapeño Pimiento Cheese Spread already includes some of the ingredients found in spinach dip—cheese, cream cheese, pimiento peppers—so I started with a basic spinach dip recipe, amped up the flavor with chipotle and lime, and built upon the incredible flavor that was already in the pimiento cheese," says Smith.
Pimiento Cheese on the Menu
Nationwide, innovative chefs are calling on the tangy, rich flavor of pimiento cheese in signature ways:
Publican Patty Melt Burger topped with pimiento cheese, truffled cornichon aïoli and caramelized onions
Clybourn Brewhouse, Chicago
Pimiento Dog: Locally produced hot dog topped with pimiento cheese, mayo, pickled red onions, bacon bits and fried green tomatoes
Boonedogs, Lexington, Ky.
Pimiento Cheese, Benne Crackers, Chile Crisp
Husk, Charleston, S.C.
To find out more about Price*s Pimiento Cheese Spread and request samples, visit belbrandsfoodservice.com/contact-us