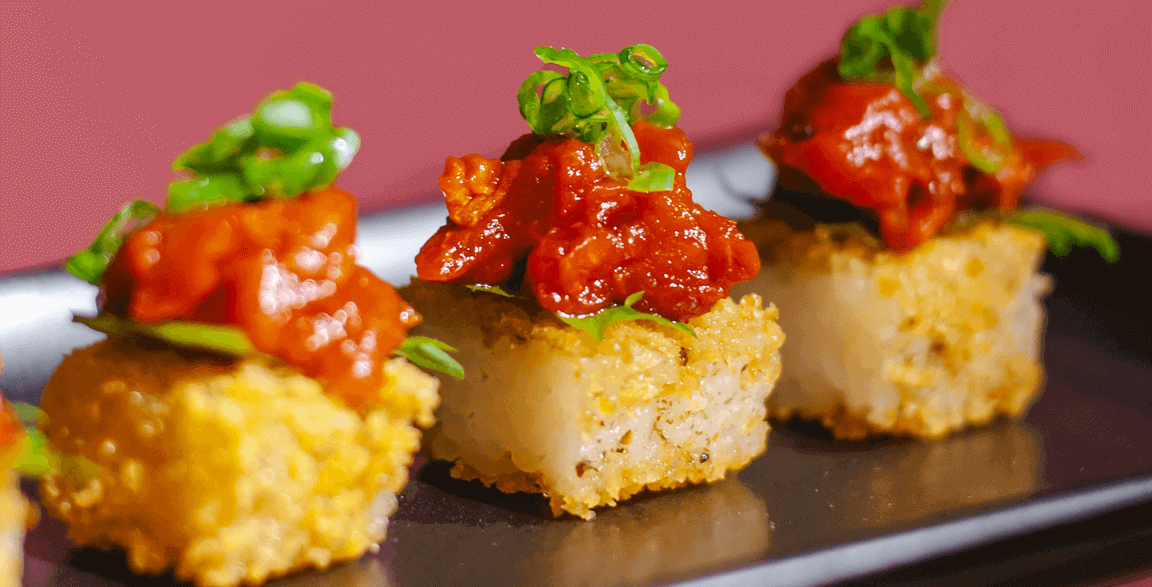 By Katie Ayoub
June 8, 2022
Executive Chef David Lee's wholly vegan menu at the aptly named Planta is one of the most joyful and creative expressions of today's plant-based movement. For example, his Red Pepper Carpaccio layers in compelling flavor profiles—fennel and arugula salad, truffle-almond Parmesan, olives and pepperoncini—making the dish nothing short of craveable.
Lee's approach to plant-based seafood follows a similar game plan, making this new menu category inviting and familiar. The "sushi" menu is home to one of Planta's most popular dishes, the Crispy Rice with avocado and spicy "ahi" watermelon. "The watermelon is dehydrated in the oven, but not to full dehydration. It creates the perfect tuna-like texture and still offers the sweet taste found in tuna," says Lee. He tops crispy rice with smashed avocado (avocado, cilantro, salt, lime and jalapeño) and layers on the spicy "ahi" mixed with scallions and spicy mayo.
As part of Planta's commitment to a greener future, the entire watermelon is put to use. "We use it for various items on our menu, leaving no waste behind," he says. "The juice is found in our cocktails and the rind is used as a garnish and for other items."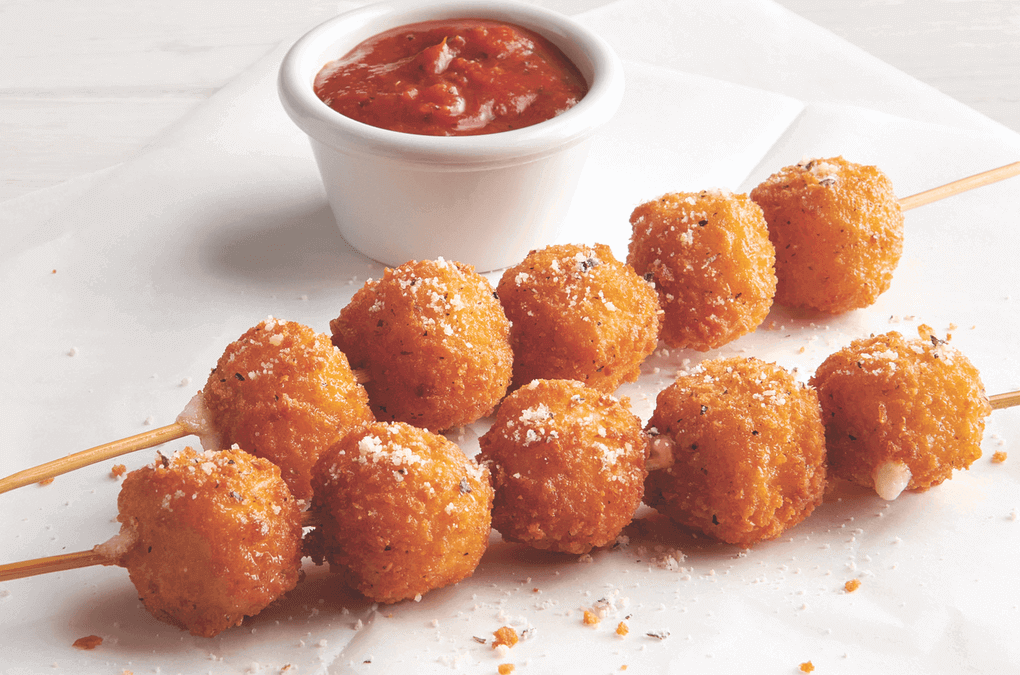 Fazoli's | Based in Lexington, Ky.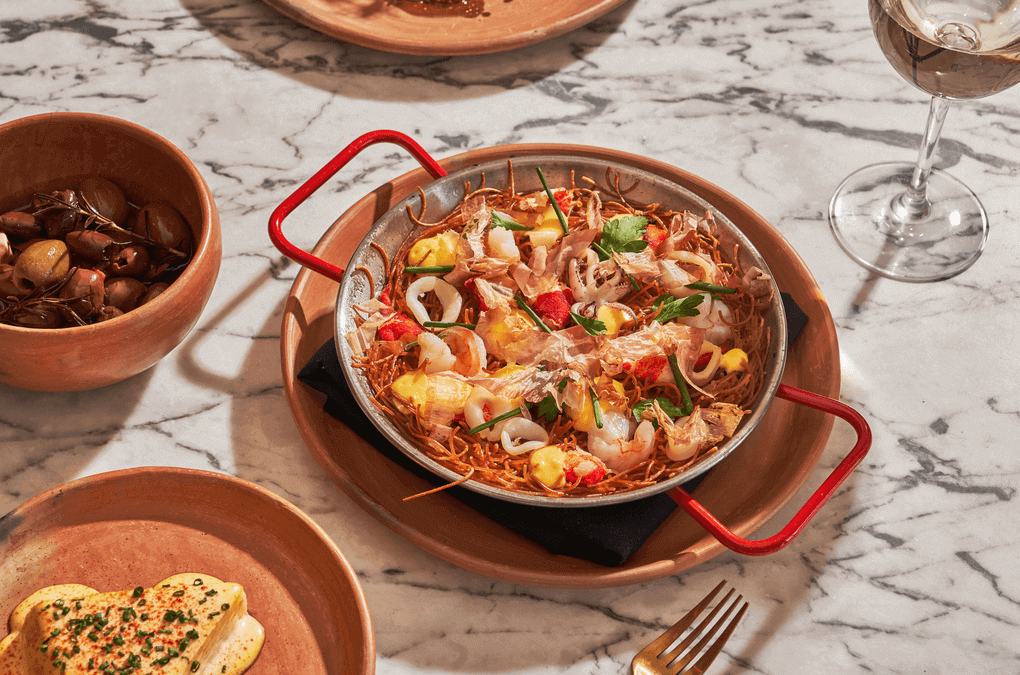 Comedor | Laguna Beach, Calif.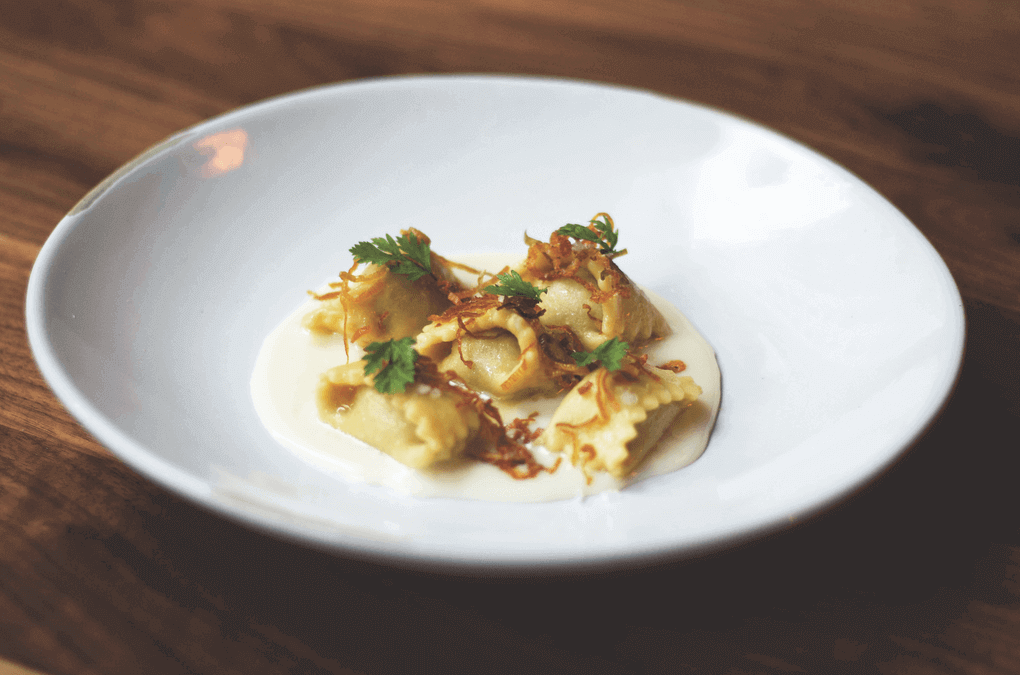 Church & Union | Nashville, Tenn.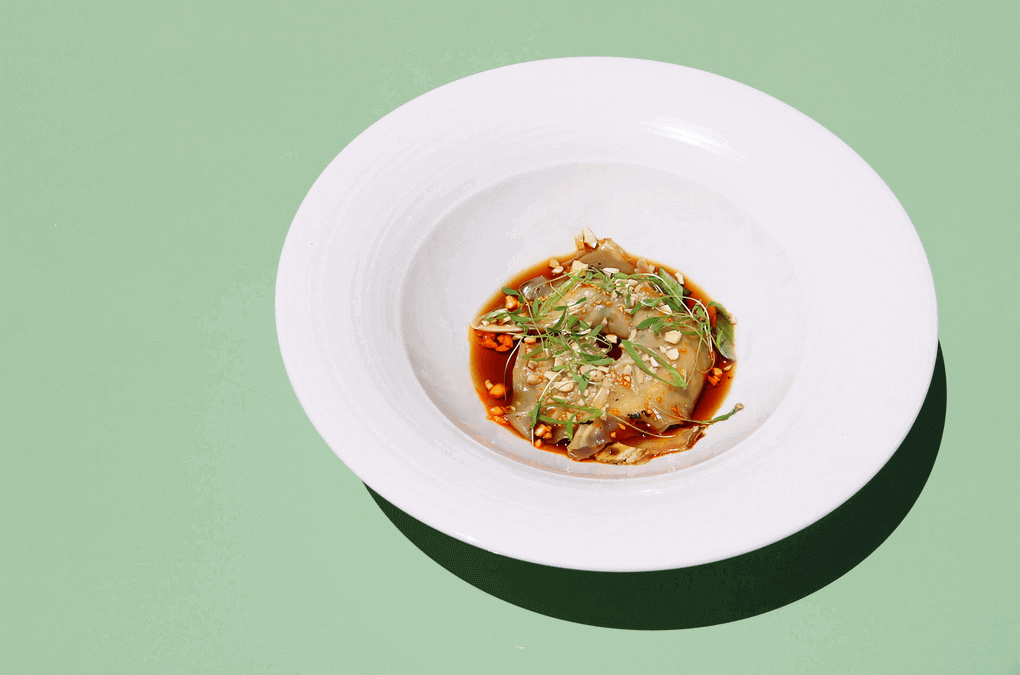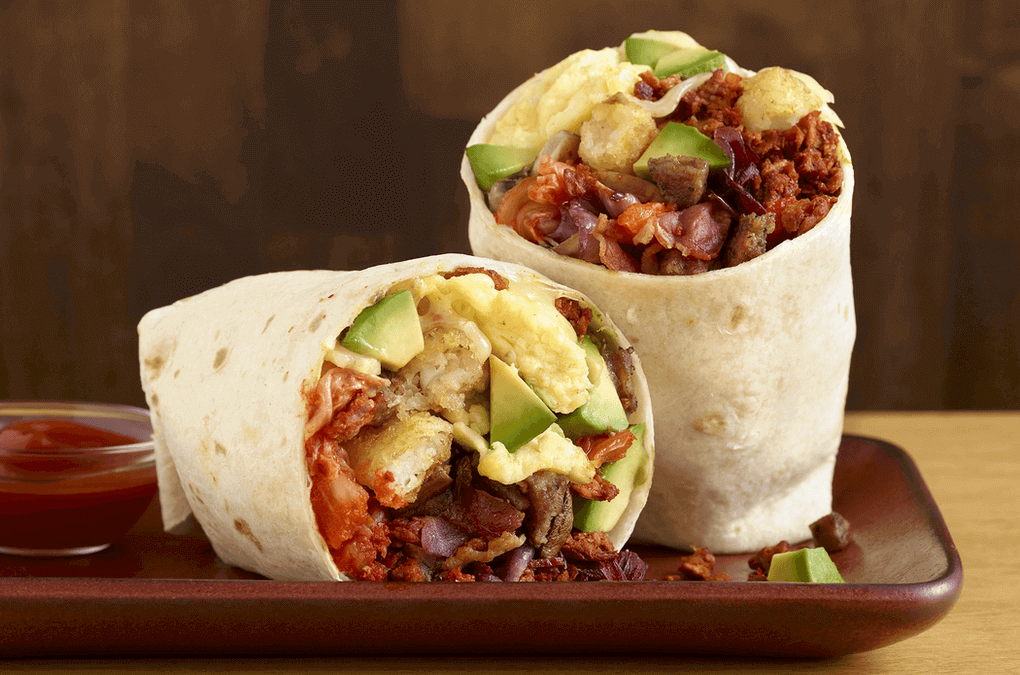 California Avocado Commission + Libelula