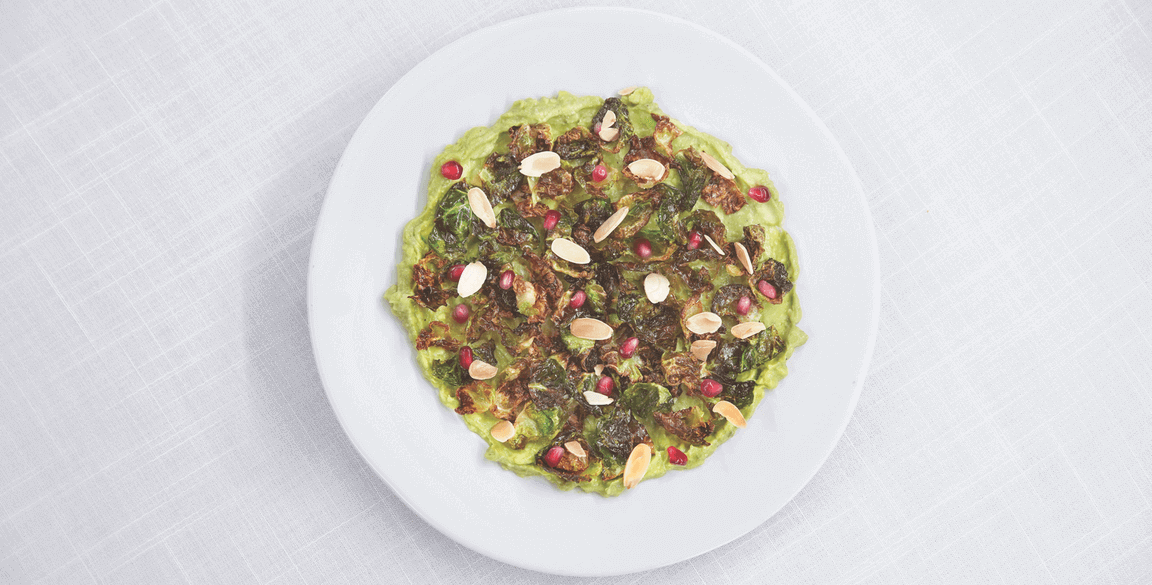 By Lisa Shames
June 2, 2022
Located within a boutique hotel, Mediterranean-inspired Amalia has the dual challenge of needing to please both travelers and discerning locals. To accomplish that, Hernan Griccini, Executive Chef, isn't afraid to wander outside the norm. "I combine ingredients that people wouldn't normally expect to go well together to show that you can really be adventurous in the kitchen and think outside the box," he says.
This philosophy is born out in Griccini's unconventional take on the ubiquitous fried Brussels sprouts. Seeking a new way to deliver this popular dish, he makes the green leaves of the vegetable the star performer. Fried in a neutral oil until golden brown and then placed atop a housemade guacamole, the crispy fried leaves are sprinkled with thinly sliced toasted almonds, fresh pomegranate seeds and a drizzle of yakitori dressing. A perfect vegan offering, with crispy and soft textures, "the dish has an umami taste but with underlying sweet, sour and salty flavors," says Griccini. "It's a dish that surprises diners when they take their first bite."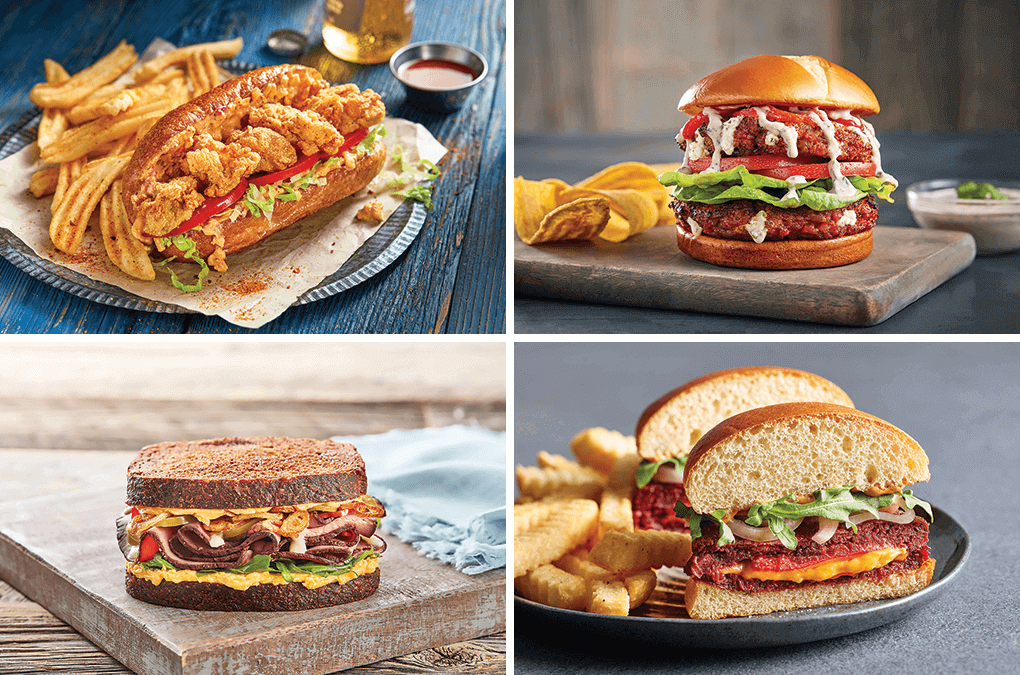 Four chefs share their winning burger and sandwich builds starring Bel Brands cheese products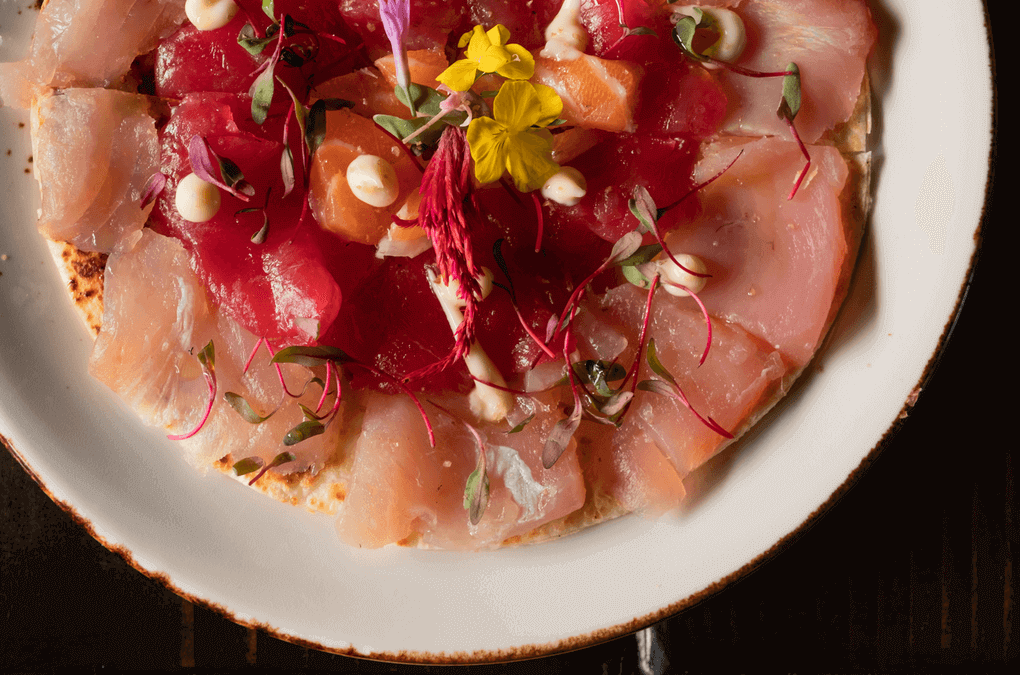 Yamashiro | Hollywood, Calif.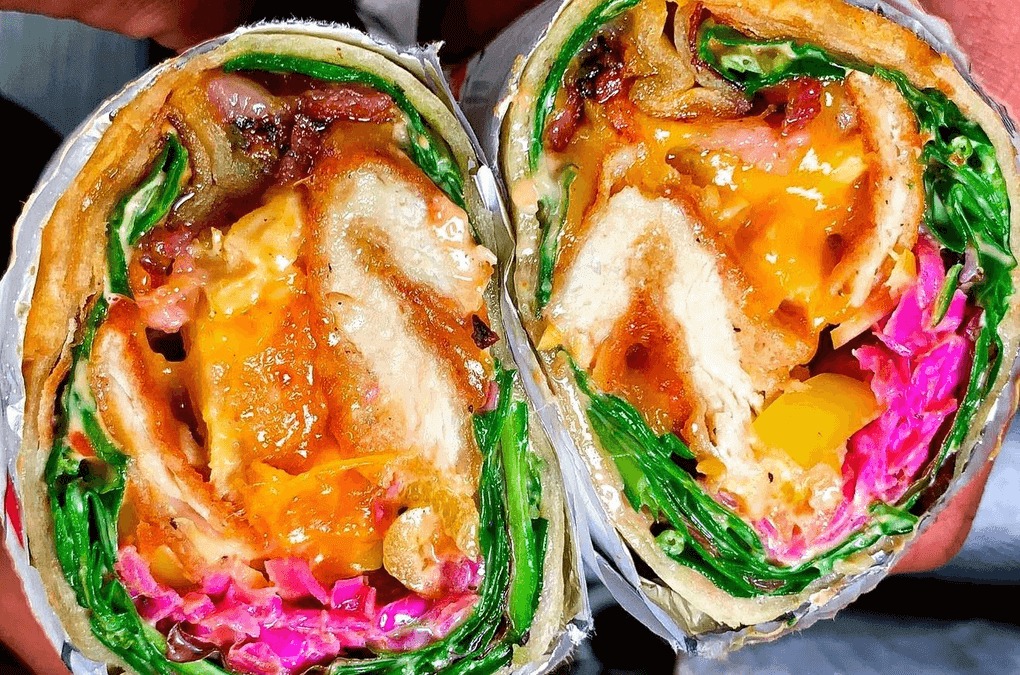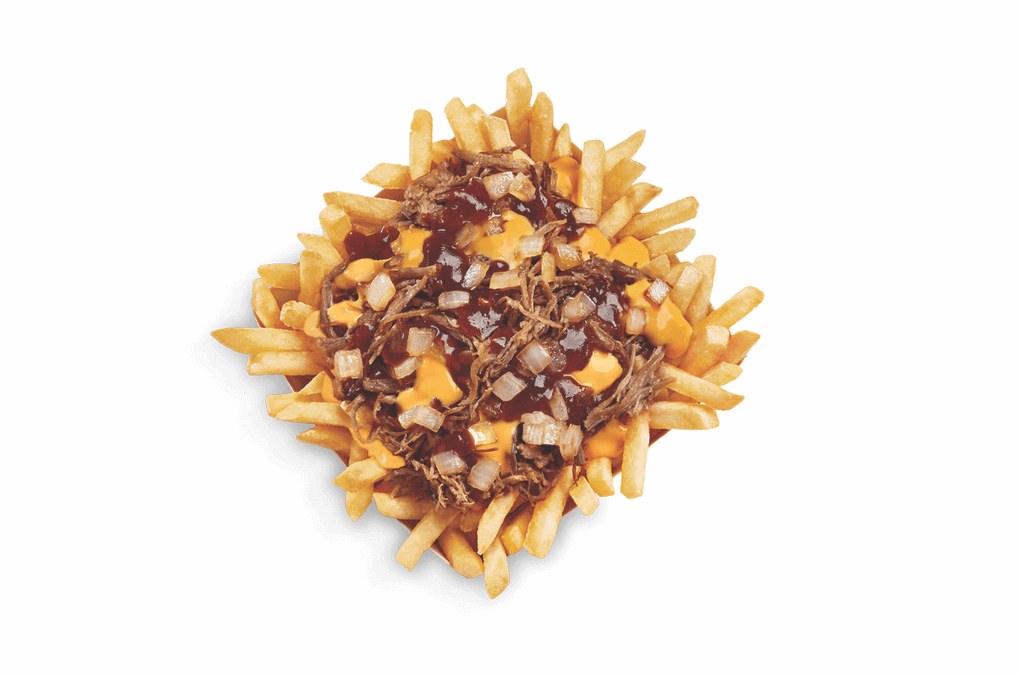 Wienerschnitzel | Based in Newport Beach, Calif.