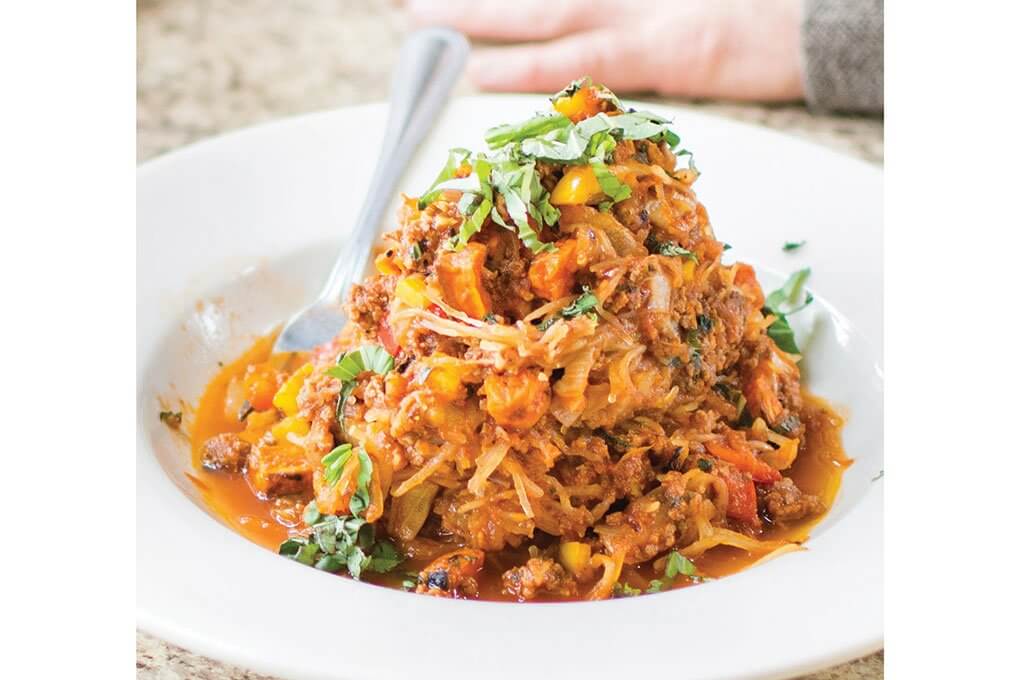 By Flavor & The Menu
April 19, 2019
The fast casual Bellagreen stands out with its sound sustainable practices, from its use of alternative power to its water conservation. It also stands out with its ability to modify its American bistro menu to align with a number of today's biggest diets, including keto, paleo, Whole30, gluten-free and vegetarian.
Its Paleo Spaghetti Squash Bolognese answers a number of dietary needs while delivering a flavorful experience. Spaghetti squash is roasted at 400 degrees, yielding tender "noodles." They're tossed in a chipotle pepper-infused marinara sauce of roasted vegetables and browned all-natural ground beef, then finished with fresh basil and optional Parmesan.
"Bellagreen's Paleo Spaghetti Squash Bolognese is an exceptional experience in flavor," says Kyle Frederick, COO. "We believe guests shouldn't have to compromise flavor for their dietary needs or preferences." Introduced as a seasonal item, the dish was such a hit, it's now on the permanent menu.
"The Bolognese is a light dish that's low in carbohydrates, but you'd never know from the way it tastes," says Frederick. "We've found that even guests who aren't gluten-free love it for its rich flavor and hearty texture."