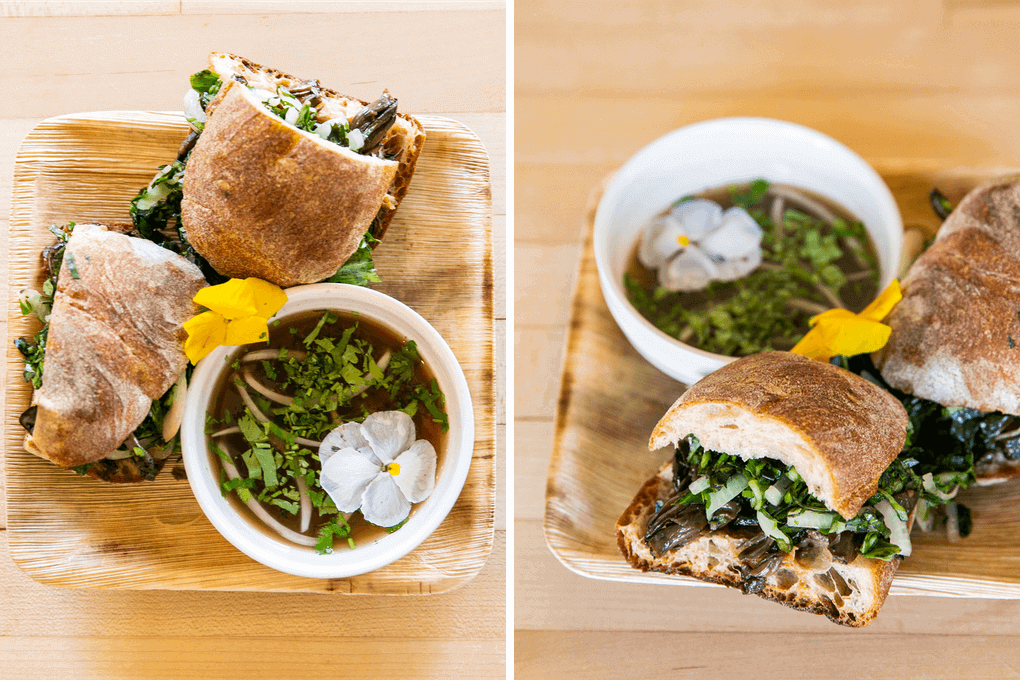 By Liz Barrett Foster
May 12, 2022
A clever riff on the fundamentals of the popular Vietnamese soup, the Pho 'King' Delicious Dip Sandwich is a nourishing, flavorful offering that is a perfect fit with Enclave Café's "food as medicine" ethos. "It's the most popular item on our menu," says Lan Thai, Head Chef and Founder. "Guests confirm they literally feel revitalized after eating the sandwich."
To apply the pho flavor system, toasted organic flatbread is spread with housemade hoisin sauce and layered with grass-fed organic brisket, which has been braised over 24 hours in traditional pho spices (cinnamon bark, black cardamom, cloves, star anise, fennel and coriander seeds, black peppercorn, garlic and onions), along with Thai chiles, fish sauce and Enclave's "secret" Sichuan peppercorn. "We top it with grilled, julienned king trumpet mushrooms, hence the 'King' in the name," says Thai. The texture of the mushrooms provides a crunchy, chewy counterpoint to the tender brisket.
The handheld is crowned with a Vietnamese slaw spiked with spicy coriander, Thai basil and crispy sweet onions. Finally, a pho broth, 48 hours in the making, is finished with cilantro and sweet onions and served as an accompanying jus dip. "Once the sandwich hits the broth, it softens the crispy bread and creates an incredible, flavorful and nourishing meal," says Thai. A vegan version is also on the menu, featuring more king trumpet mushrooms and a shiitake pho broth.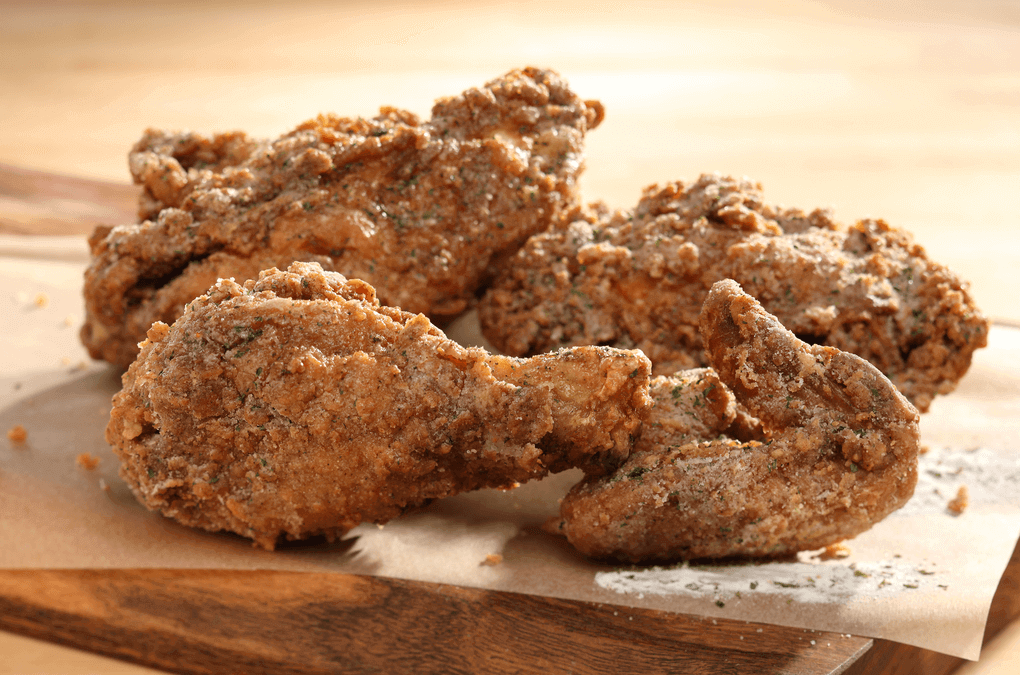 Golden Corral | Based in Raleigh, N.C.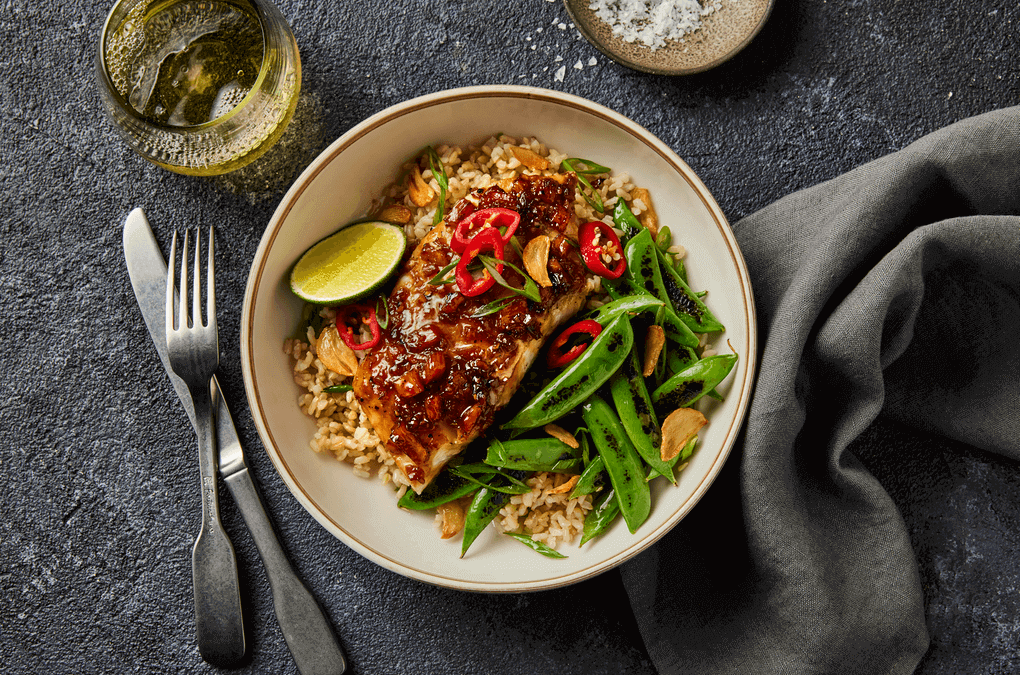 Alaska Seafood Marketing Institute + Nordstrom Restaurants