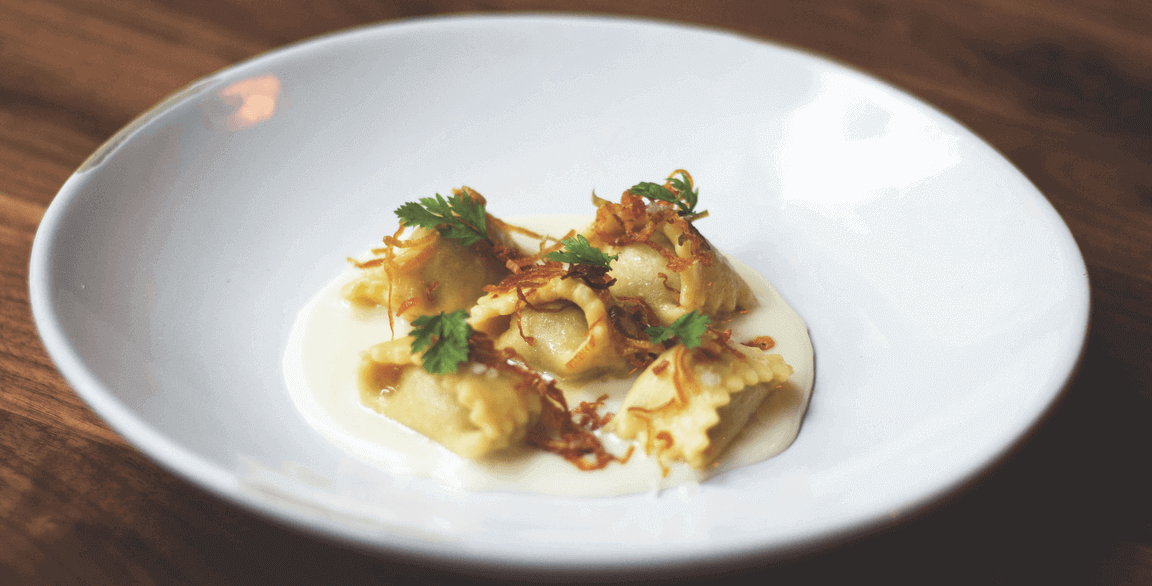 By Laura Brienza
May 12, 2022
French onion soup has an enduring appeal that makes it a fixture on a wide array of menus from fast casual to steakhouses and fine-dining establishments. At Church & Union, a modern American concept, the components of this classic dish have been deconstructed and transformed as a flavor system to create the French Onion Agnolotti.
Leveraging the respective familiarity of both the soup and traditional filled pasta, the result is a uniquely clever application that moves soup into the entrée category. "It is different but approachable—a familiar concept in a new setup," says Adam Hodgson, Executive Chef.
Housemade pillow-shaped agnolotti is filled with reduced French onion soup, then plated over Gruyère fondue and topped with allium crunch. "When combined, this dish creates a warm French onion soup explosion in your mouth," says Hodgson. That flavor burst—comforting yet surprising—highlights the audacious mixing of familiar flavor systems, formats and menu categories to create the kind of novel applications that dazzle modern guests. It's been a top seller since the restaurant opened last September.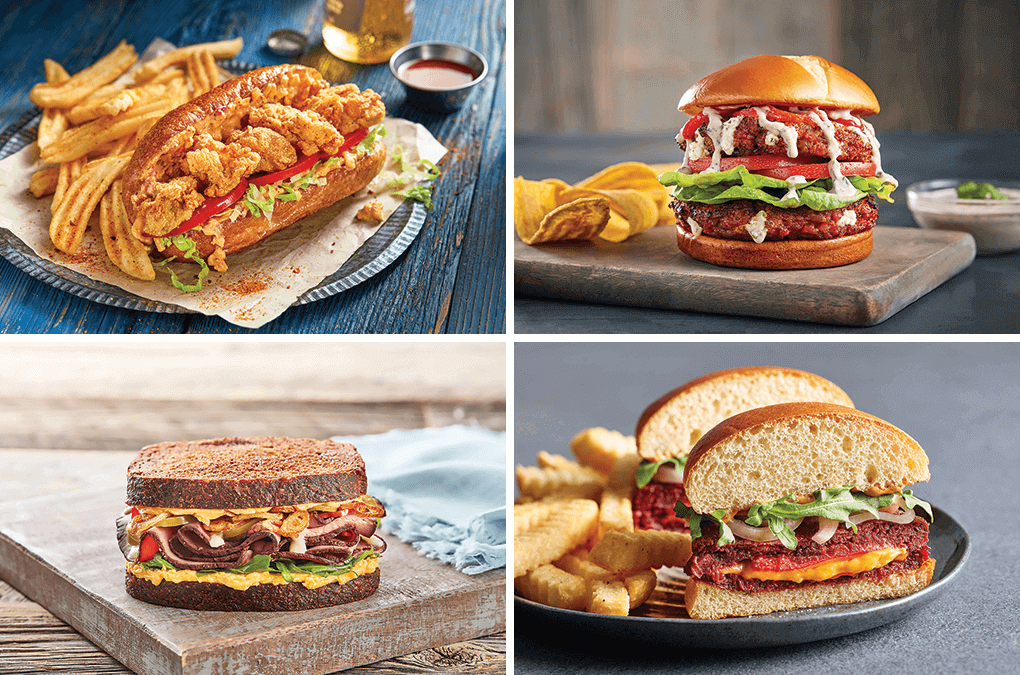 Four chefs share their winning burger and sandwich builds starring Bel Brands cheese products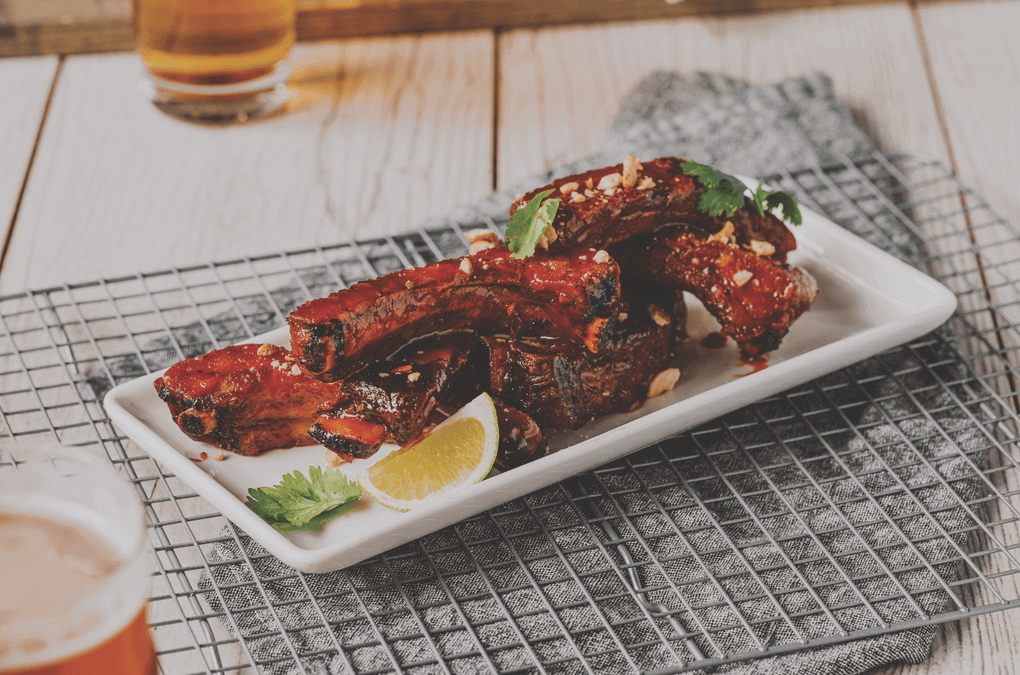 Gordon Biersch Brewery Restaurant | Based in Chattanooga, Tenn.