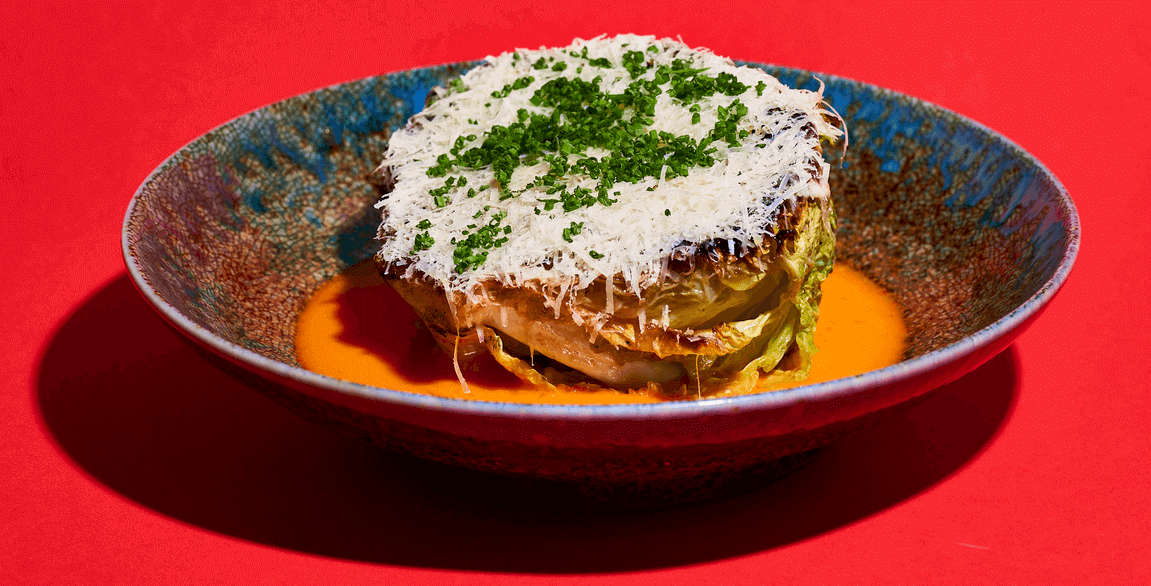 By Lisa Shames
May 17, 2022
A contemporary Asian-inspired hybrid of a dim sum restaurant and an izakaya from a Colombian-born chef set inside a suburban bank building, Zitz Sum surprises on many levels. That unique juxtaposition also applies to its menu, including Chef/Owner Pablo Zitzmann's popular Charred Cabbage. "I always envisioned having some charred vegetable dishes on the menu, and after a year of being open, this is one of the few dishes we haven't replaced," he says, referring to this unique offering as a "gateway for more vegetable-centric dishes."
For the showstopper dish, kombu-brined cabbage is charred over Japanese charcoal. brushed with onion soubise and then quartered. The cabbage is plated atop a Fresno chile emulsion, coated with a generous dusting of Parmigiano-Reggiano and finished with toasted breadcrumbs and chives.
"When the cabbage is charred, it gets super crunchy on the outside and nice and velvety in the center," says Zitzmann. "The acidity from the Fresno chile emulsion and the saltiness from the cheese makes this dish a perfect starter, an ice breaker or a side dish for our steaks and roasted meats."
And it's the dish that keeps on giving. "The thick and green outer leaves of the cabbage that we don't use for this dish we char and turn into a powder that is used to garnish other dishes," says Zitzmann. "We call it 'cabbage salt.'"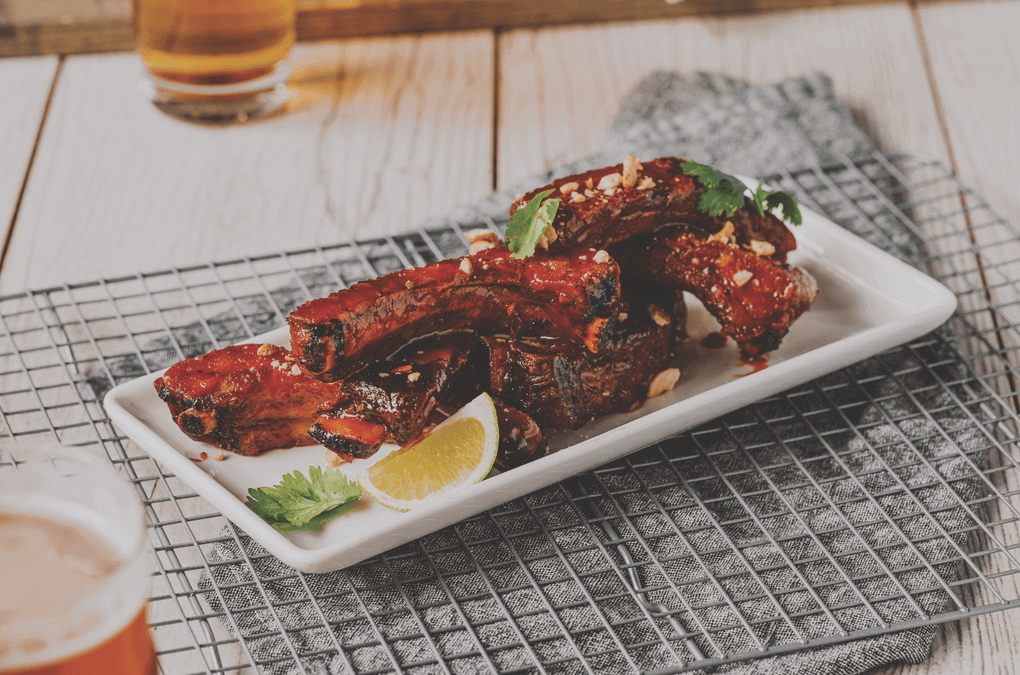 Gordon Biersch Brewery Restaurant | Based in Chattanooga, Tenn.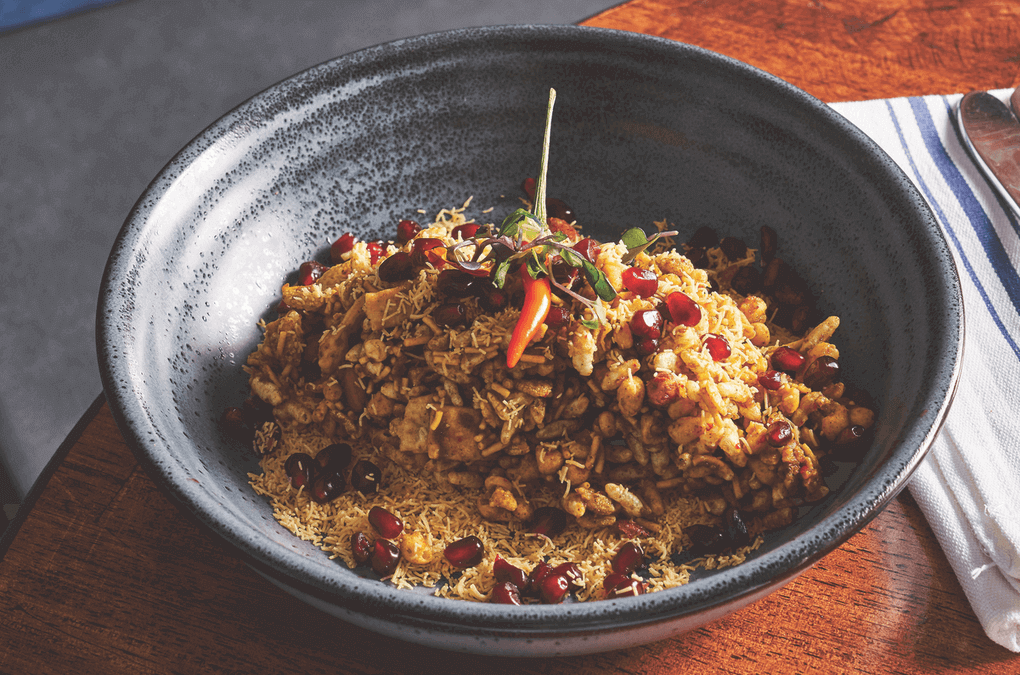 Khan Saab Desi Craft Kitchen | Fullerton, Calif.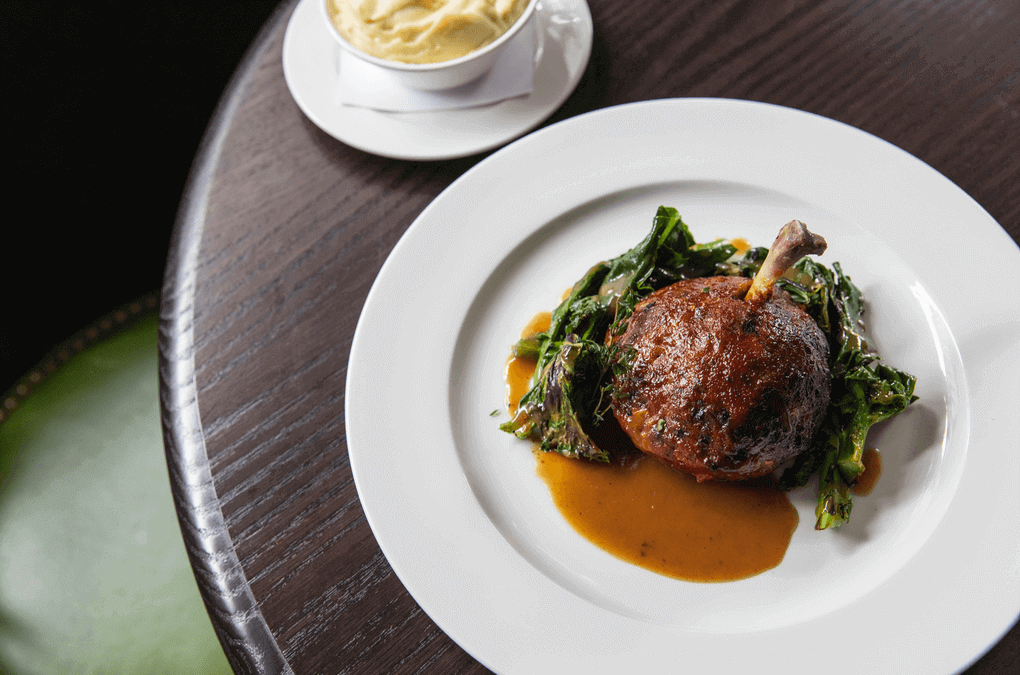 Jack & Charlie's No. 118 | New York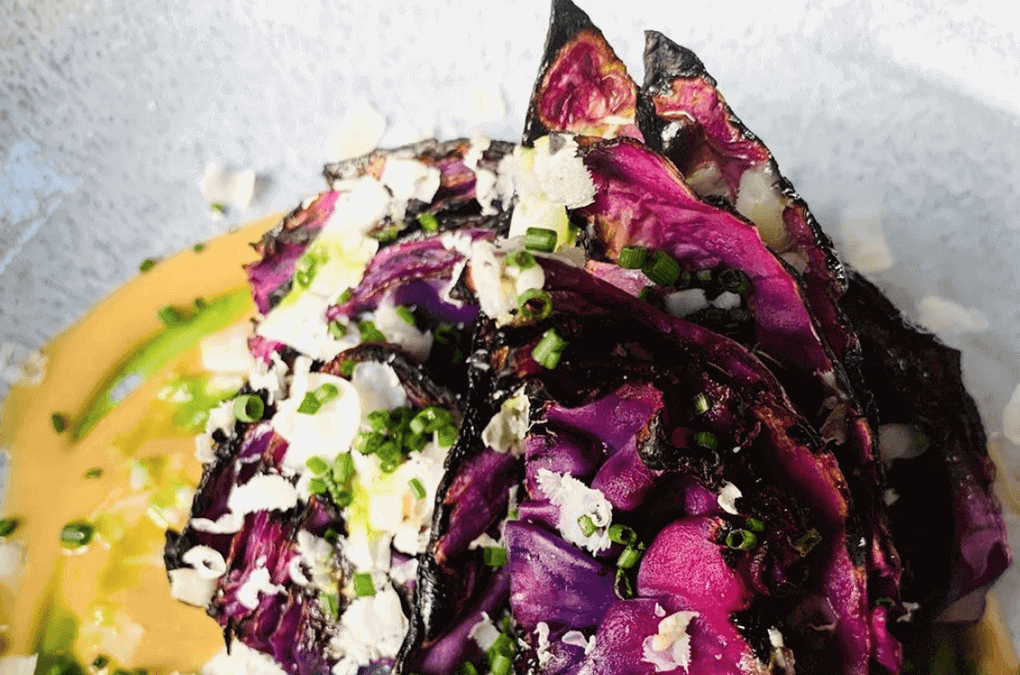 Intero Restaurant | Austin, Texas