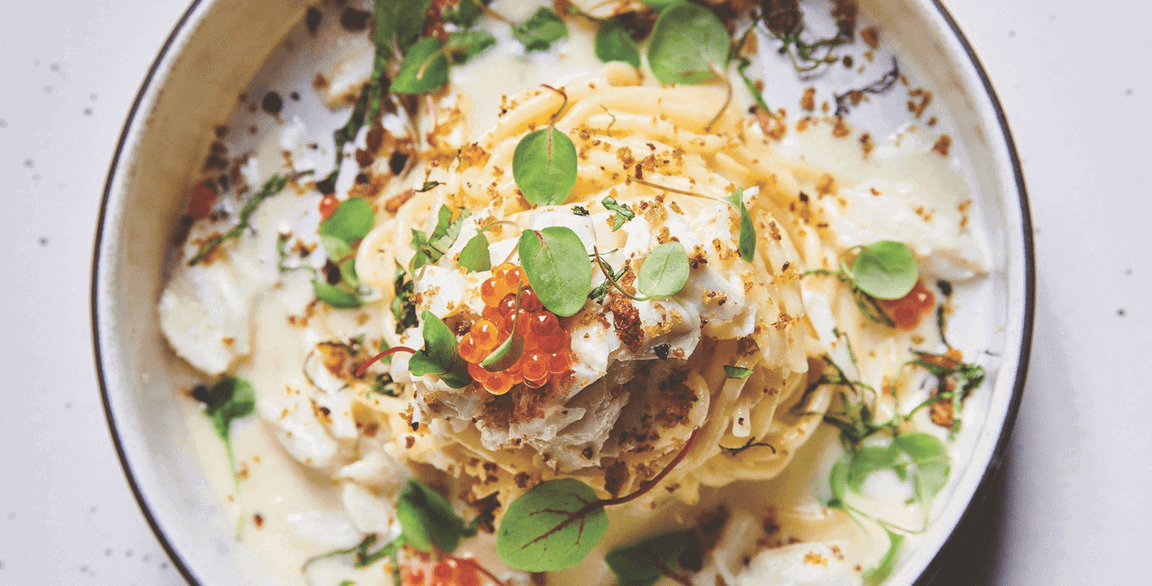 By Laura Brienza
May 12, 2022
"It doesn't matter whether it's cakes or pasta—Southern folks love crab, and they want it fresh," says Ryan Trahan, Executive Chef/Partner at Vestal. The Spaghetti at this modern Southern concept gives diners the crab they crave in a creative pasta application that delights with inventive layers of flavor and texture. It begins with fresh pasta made daily, followed by cream infused with bonito, seaweed and citrus, evoking a cream-based dashi, says Trahan. It's combined with blue crab and then finished with seaweed butter, pangrattato breadcrumbs made from local heirloom sourdough, a yuzu spritz, salmon roe and amaranth sprouts. "It's a modern take on a seafood pasta with a citrus cream," he says.
The thoughtful preparation lifts the flavor experience. The smokiness of the bonito, the sweetness of the crab and the bright touch of citrus complement each other, says Trahan, pointing out other flavor components: "Pangrattato for texture, yuzu for added freshness, the roe for the briny burst and the sprouts for a little earthiness." The Spaghetti is Vestal's most popular dish year round, composed to be season-proof, says Trahan.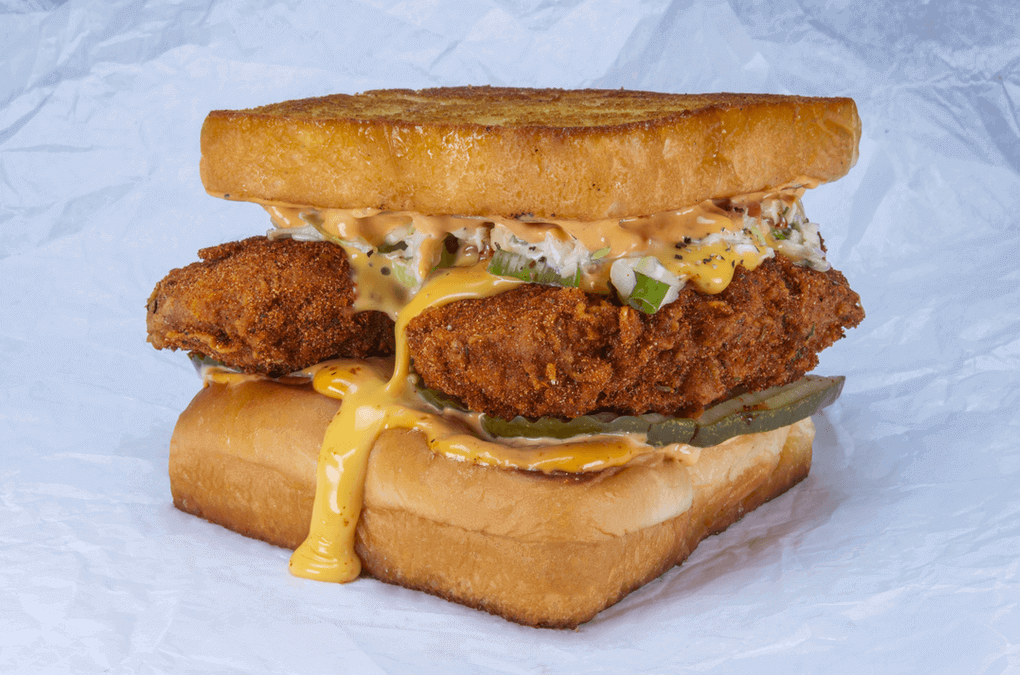 Bad Mutha Clucka | Based in Pasadena, Calif.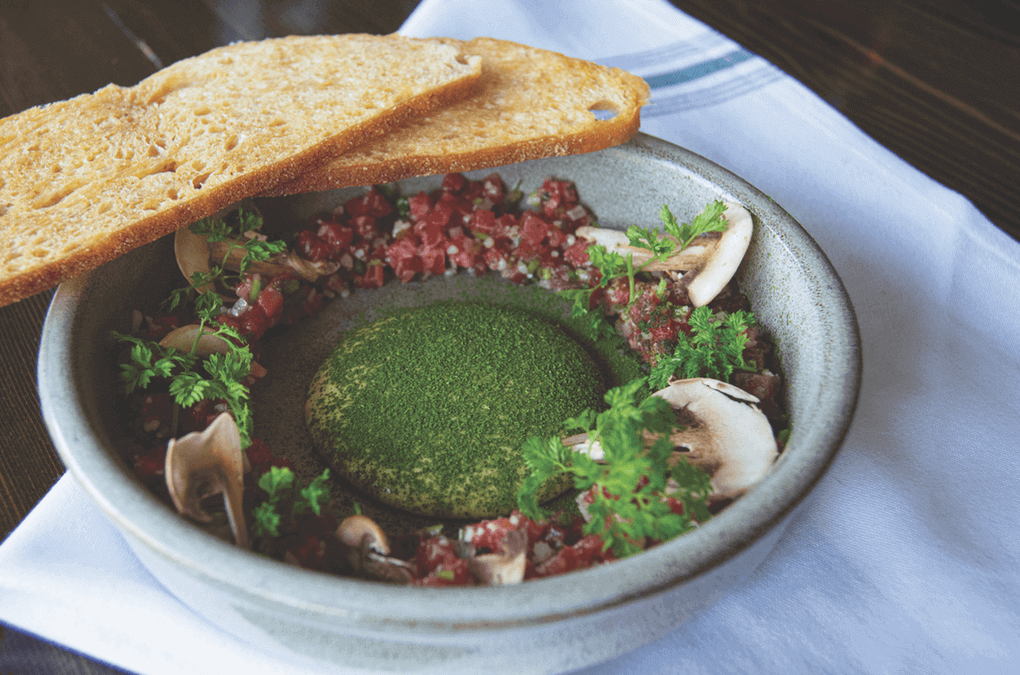 Oak at Fourteenth | Boulder, Colo.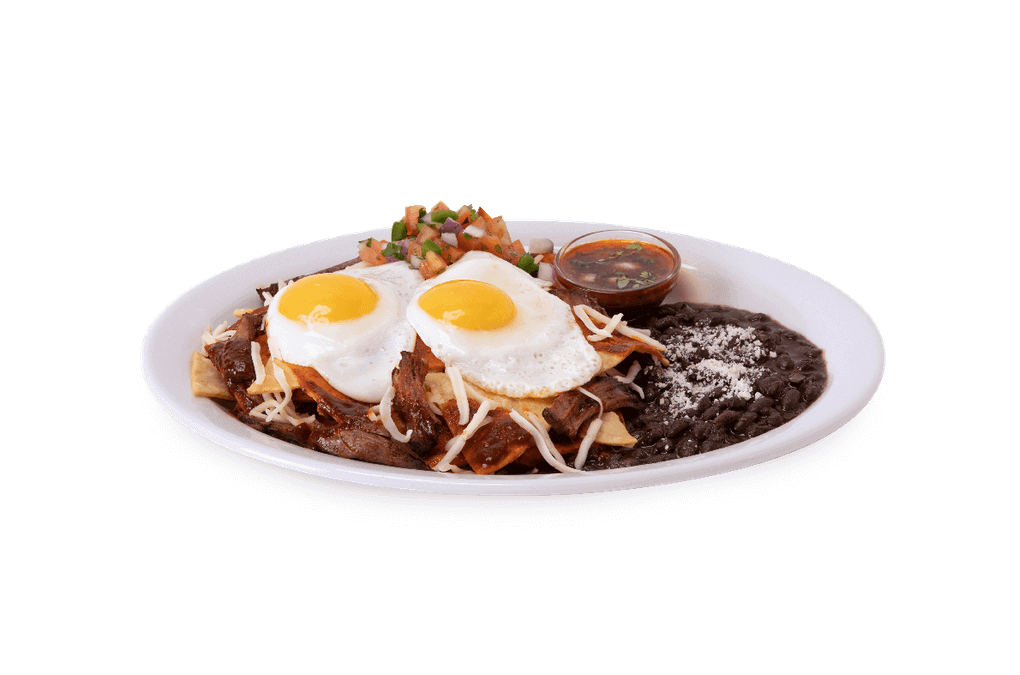 Norms | Based in Bellflower, Calif.