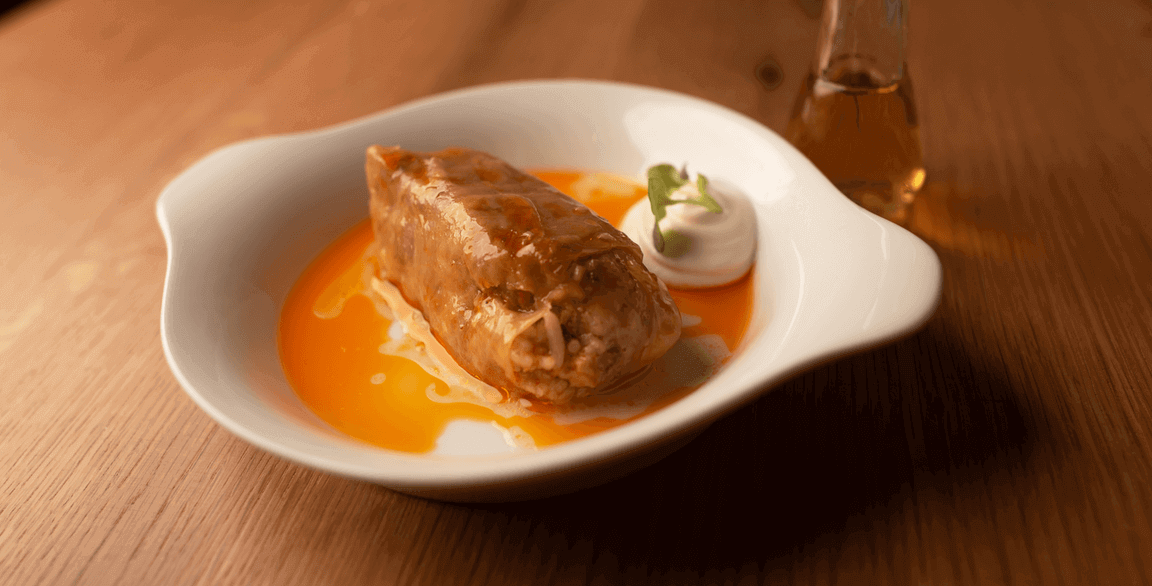 By Patricia Fitzgerald
May 11, 2022
Throughout the Balkans, families pass down their secret recipes for sarma, a stuffed fermented cabbage slow-cooked for hours in a wood-burning oven. It's this sense of provenance and authenticity that makes the Sarma Pork Belly Stuffed Cabbage at modern Balkan restaurant Ambar an iconic dish on the menu, says Ivan Zivkovic, Director of Culinary Operations for Street Guys Hospitality, parent company of Ambar.
Sautéed root vegetables are stewed with cubes of pork belly and then mixed with rice before being stuffed into leaves of fermented cabbage, sourced from the Balkans, and rolled like small burritos. These are placed in layers topped with beef prosciutto and smoked paprika, plus a final "lid" of leftover cabbage before being baked at a low temperature for 10 hours. "The entire restaurant enjoys the unique smell from the kitchen," says Zivkovic. To finish, the dish is plated with whipped yogurt, a touch of housemade smoked paprika oil "for color and a sharp bite" and micro greens.
"Opening a tray of cooked sarma is a special moment that connects me to my childhood," says Zivkovic. "The combined aroma of pungent cabbage, meat and vegetables is remarkable and lifts your senses. It was the easiest way to get a Balkan kid like me to come home in time for dinner." Even lacking a nostalgic connection, guests gravitate to the deep, comforting flavors. "People are familiar with stuffed vegetables, but Ambar's sarma takes it to another level," he says. "It's become a favorite dish that guests crave and return to us to enjoy." Sarma is also a great takeout option since it can be made in large batches and travels well.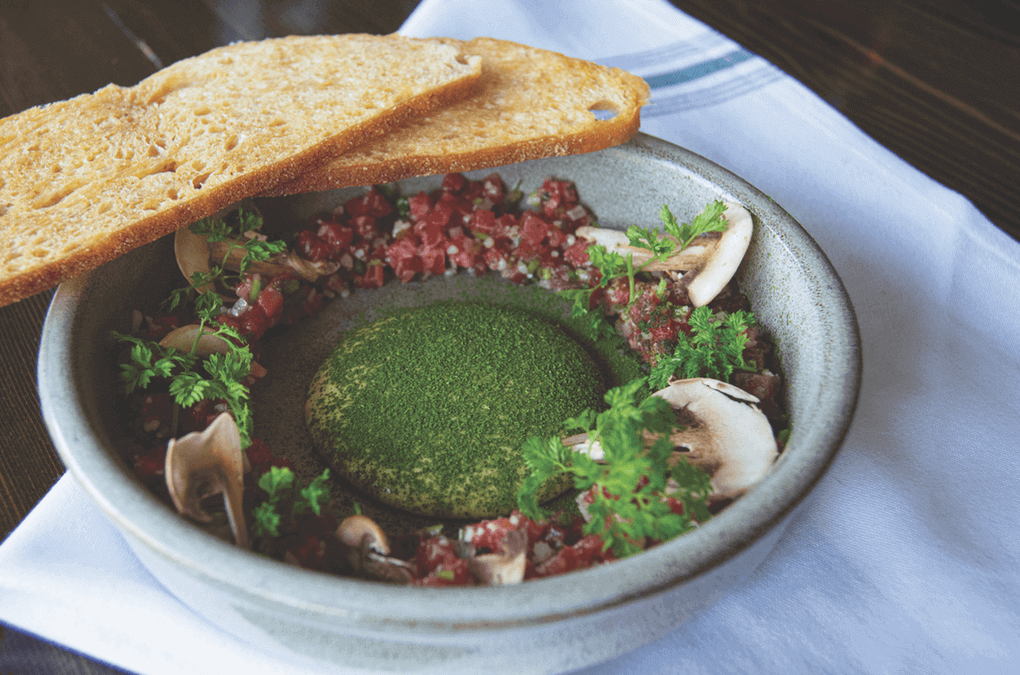 Oak at Fourteenth | Boulder, Colo.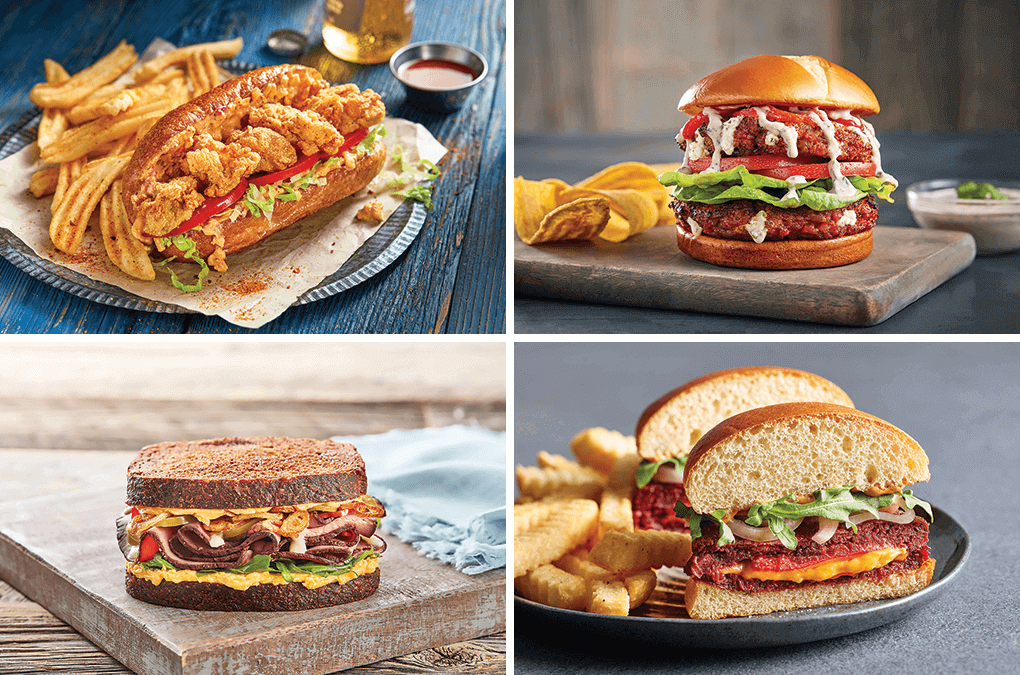 Four chefs share their winning burger and sandwich builds starring Bel Brands cheese products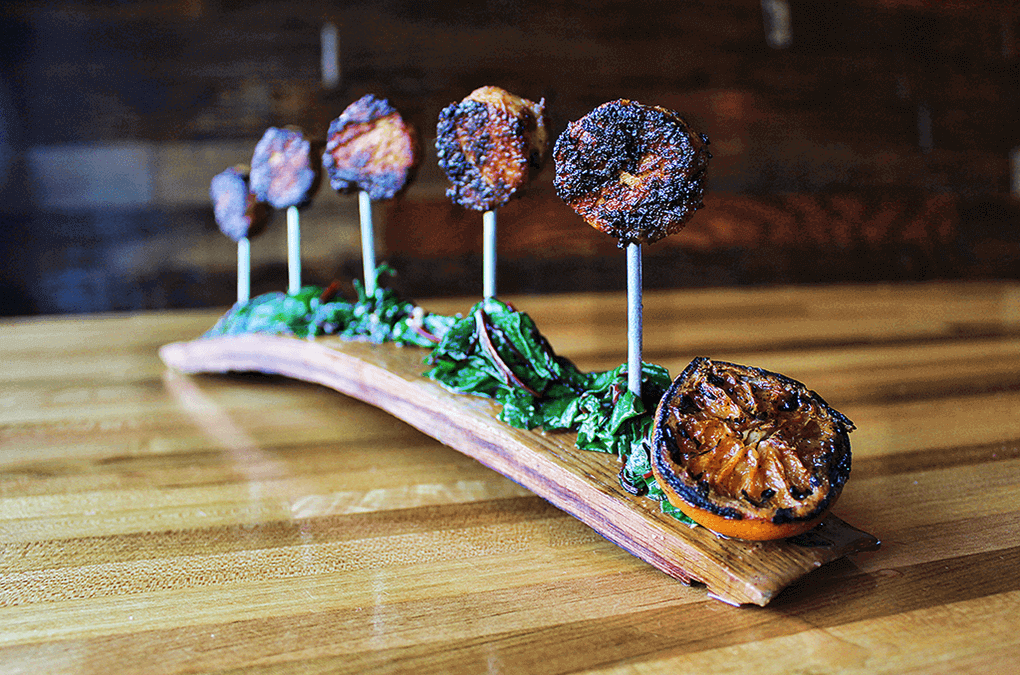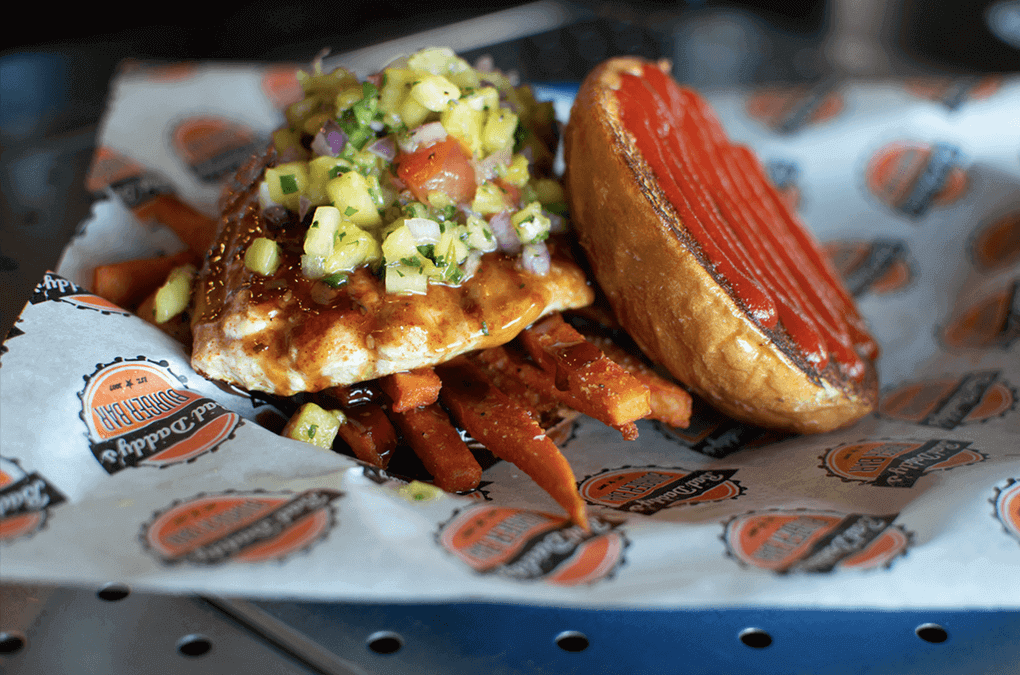 Bad Daddy's Burger Bar | Based in Denver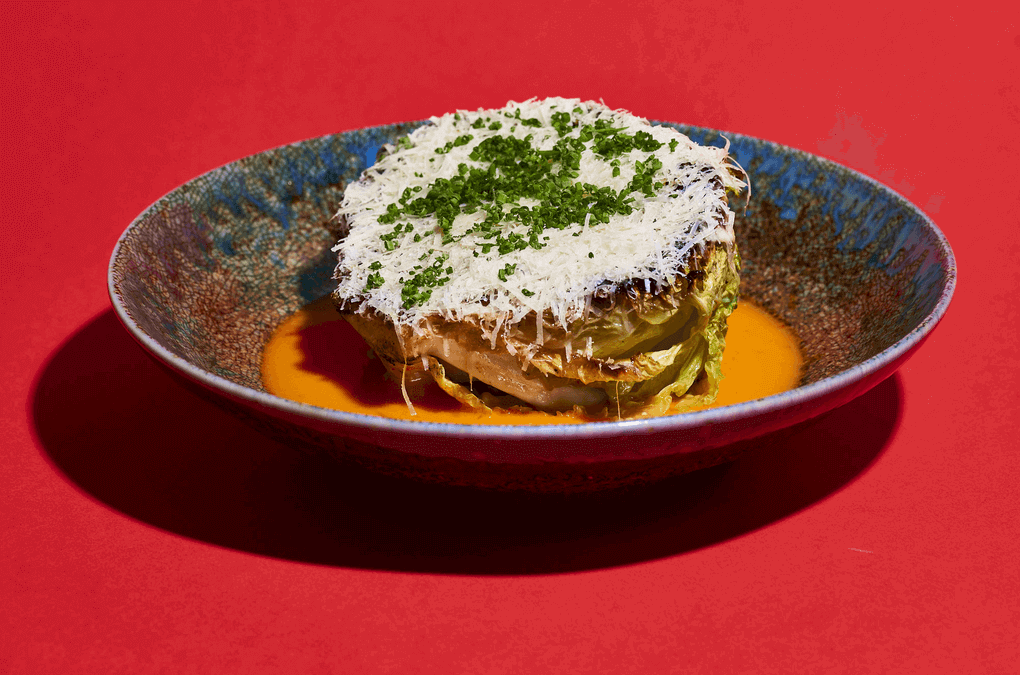 Zitz Sum | Coral Gables, Fla.