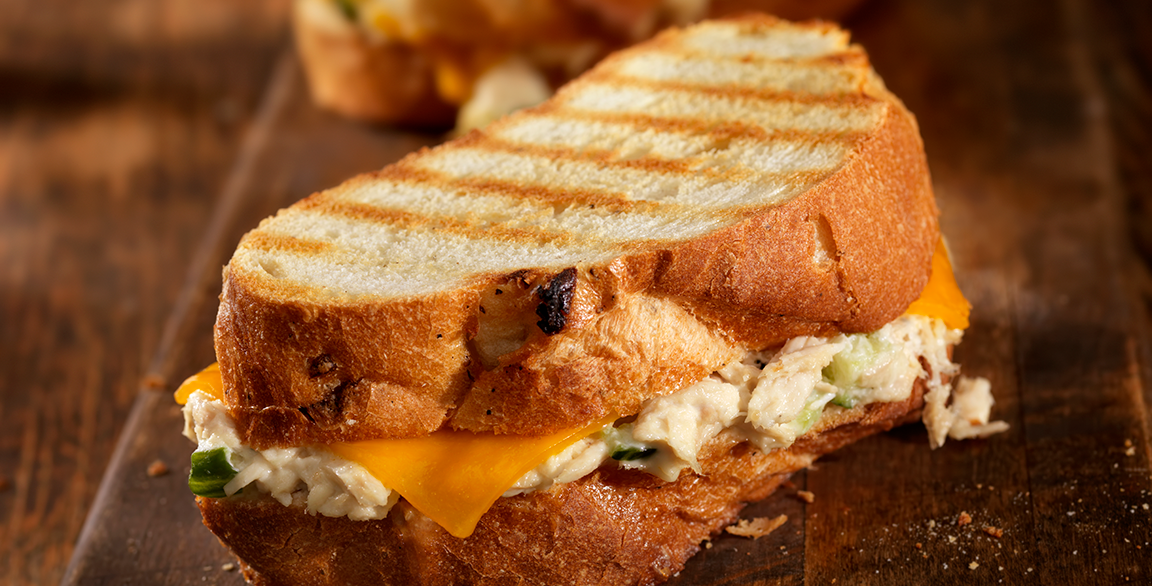 By Rob Corliss
November 27, 2022
Plant-based tuna strikes the menu-development heartstrings of chefs with its ability to expand perceptions of what can tastily be done with food. Modern treatments include: marinated and dehydrated watermelon, infused tomato, vegetable medleys, robust plant protein combinations and cutting-edge cell-cultured products.
The plant-based seafood trend is driving consumer interest, and operators across the country are responding. Fast casual Poké Bar now offers a plant-based tuna option for its customizable bowls, made with algae, radish, bamboo and potato.
With preparations like its seafood counterpart, menu developers can incorporate the versatility of tuna across the menu, injecting a dose of comfort (tuna fish) or premium feel (sushi-style tuna) into sustainable eating. Here, we look at these two alternative plant-based tuna iterations, serving up ideas for creative menu development.
TRY THIS:
Comforting Plant-Based Tuna
(Replicates chunk albacore texture and style)
Mediterranean "Tuna" & Chickpea Melt: Greek yogurt, chickpea, fennel and plant-based tuna salad + sliced tomato + kasseri cheese + whole-grain bread
"Tuna" Pimento Cheese Quesadilla: Plant-based tuna fish flakes + pimento cheese + flour tortilla + smoked green tomato-okra salsa
Kung Pao "Tuna" Bowl: Roasted plant-based tuna and lentil fish balls + chile de árbol + sugar snap peas + chopped peanuts + cauliflower rice + kung pao sauce
Premium Infused Plant-Based Tuna and Cell-Cultured Bluefin Tuna
(Replicates sushi grade texture and style)
Sushi "Tuna" Taco: Marinated tomato-tuna slices + charred edamame-yuzu smash + toasted nori sheet + thin and crunchy white corn taco
Niçoise Wrap: Cubes of cell-cultured bluefin tuna + shredded red romaine + haricots vert + crispy potato straws + pear tomato halves + hard-boiled egg + white bean-olive tapenade + spinach tortilla
Tempura "Tuna" Chow Mein: Cubes of tempura cell-cultured bluefin tuna + stir-fried wheat noodles + bok choy + celery + onion + tamari