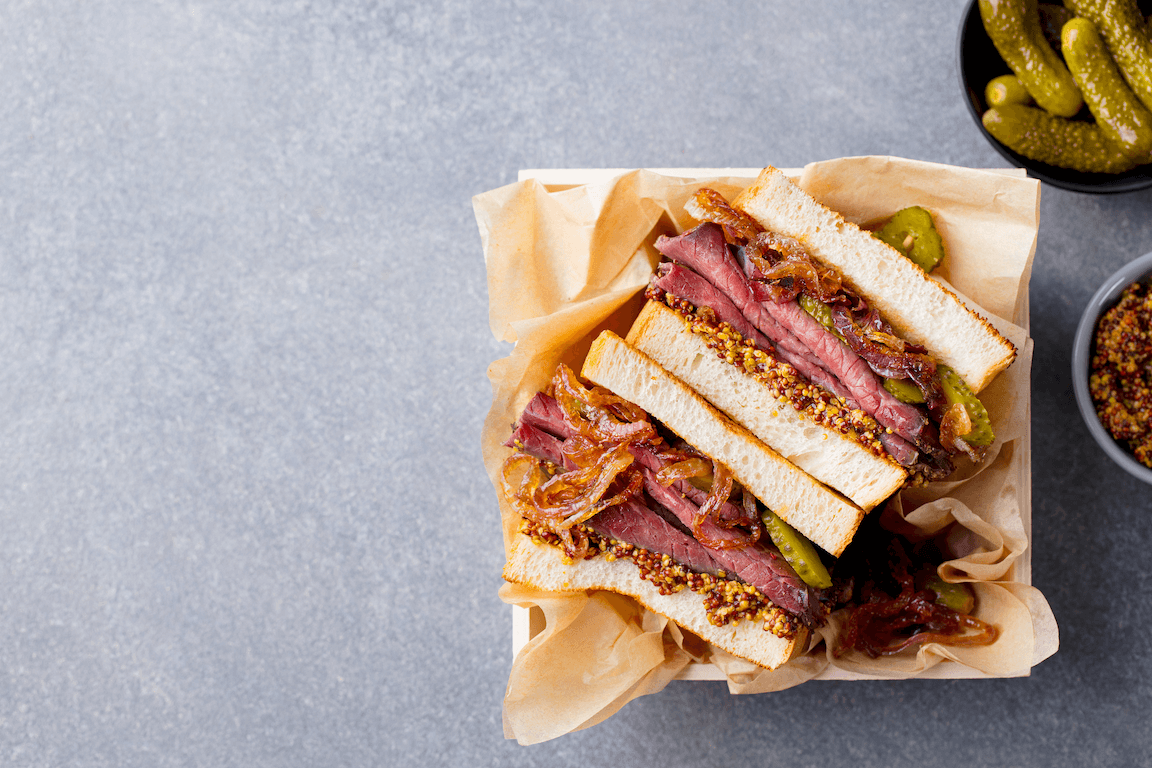 No need to re-invent the culinary wheel when working with mustard, as it's a true superhero ingredient. Mustard applications have vast menu potential, especially considering the range of mild to strong flavors to work with when creating on-trend recipes.
Menu developers can straddle the line between tried-and-true favorites and new-fangled creations. Timber Kitchen and Bar in Bangor, Maine, demonstrates the irresistibility of classics with their brunch Sunday Roast of carved bourbon-glazed baked ham with maple mustard. The Bindery in Denver pushes boundaries and dials up the unexpected with a brunch Dutch baby pancake called the Bad Baby. It delights expectations with Gruyère, ham and mustard gelato.
Here are two approaches that offer menu-ready flavor discovery leveraging mustard.
MUSTARD COMBINATIONS
The interplay of mustard with other ingredients can tweak flavor profiles in exciting ways. Simple yet bold one-ingredient mustard additions create a clean flavor dynamic that pulls a dish together and grabs menu attention. Create a signature statement with mustard kicked up with a strategic flavor partner, whether it's a mainstream or emerging flavor.
PLUS-ONE ADDITIONS:
Chiles, hot sauces, pastes or powders
Tequila or mezcal
Chimichurri (green or red)
ON THE MENU:
SWEETENED MUSTARD
Mustard offers an easy pathway to the sweet-heat trend. Honey mustard and maple mustard stand the test of time, providing a beautiful complement to savory and spicy flavors. Utilize both to ground contemporary tastes in a familiar feeling.
PLUS-ONE ADDITIONS:
Date syrup
Okinawan black sugar, crushed
Apple or roasted sweet potato butter
ON THE MENU:
FEATURED RECIPE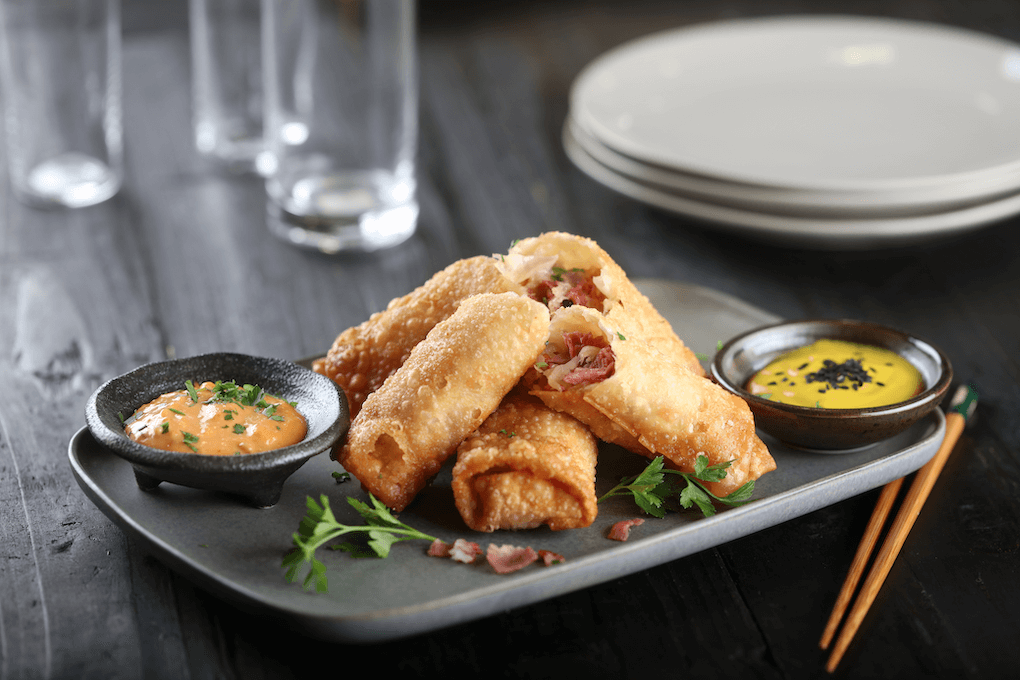 Photo Credit: Smithfield Culinary
These Reuben Egg Rolls are paired with a memorable dipping sauce, made simply by combining Chinese hot mustard with yellow mustard.
GET THE RECIPE FOR Reuben Egg Rolls