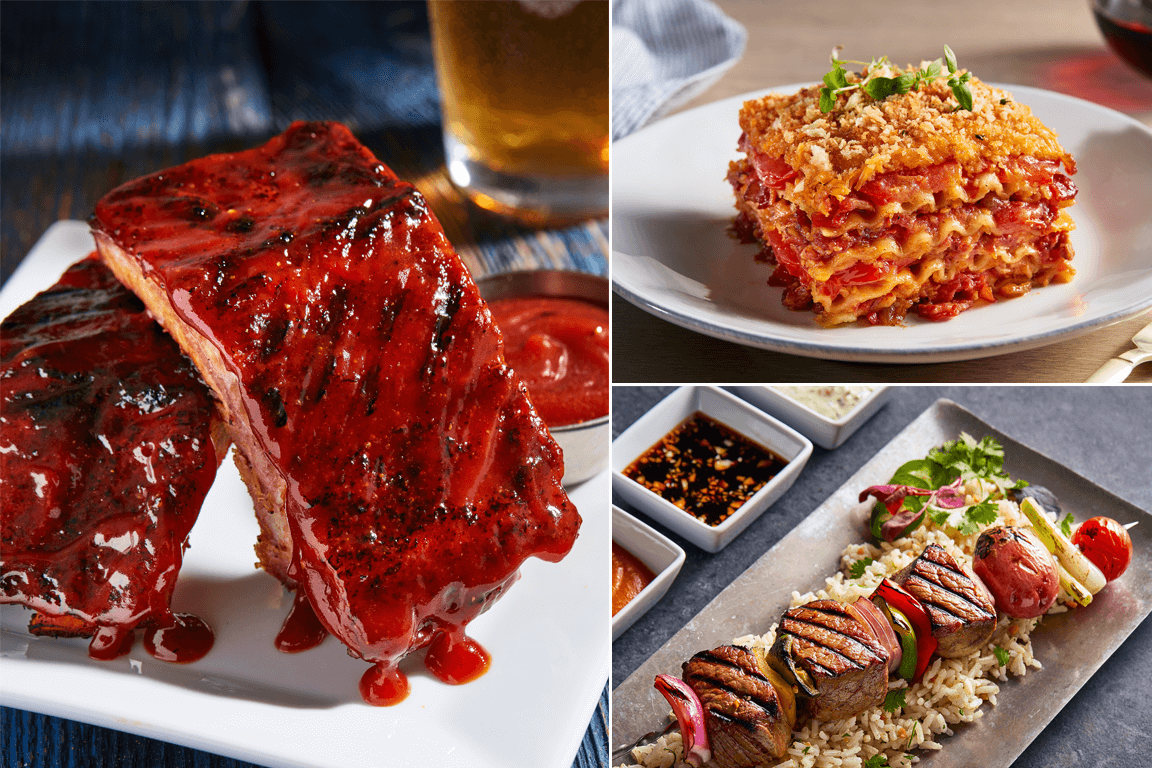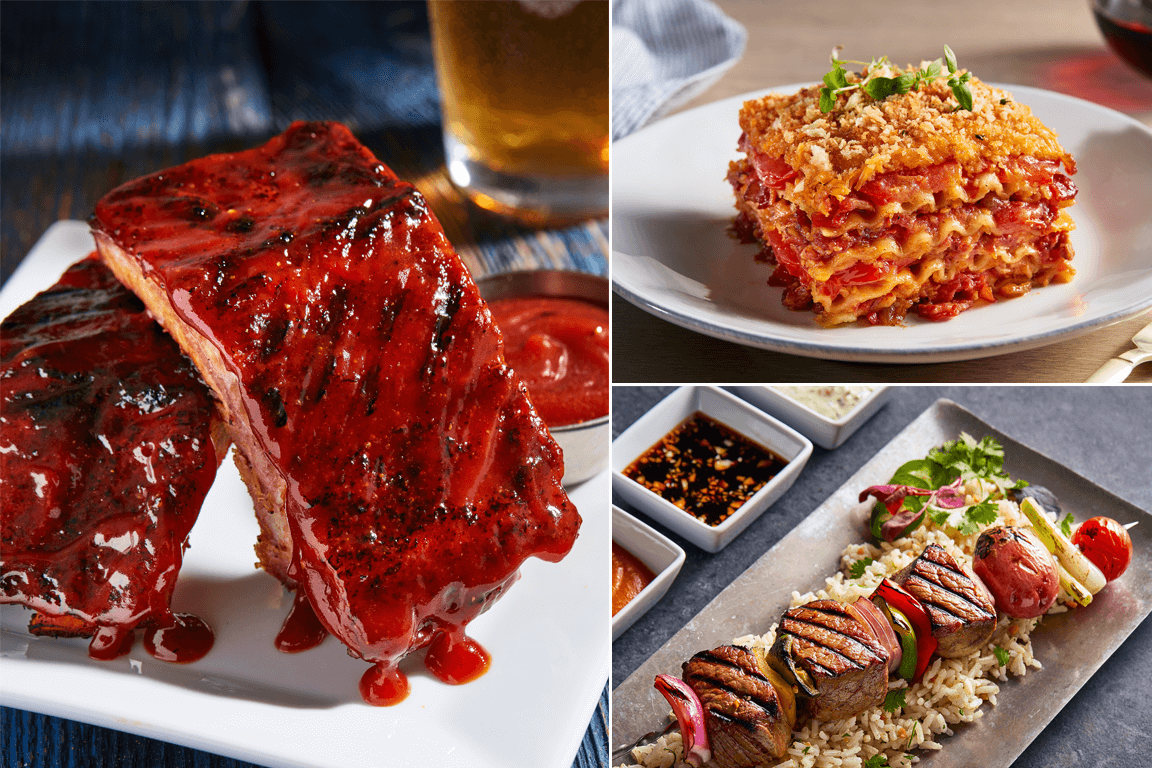 By Patricia Fitzgerald
January 30, 2023
Kitchen Collaborative is a recipe-development initiative formed by Summit F&B and Flavor & The Menu. To fuel flavor innovation, a group of talented chefs partnered with sponsor brands and commodity boards to create recipes that showcase the passion and potential of our industry.
Carrie Welt is a chef on the grow, delighting in continual opportunities that allow her to discover new flavors, learn new techniques and challenge her own assumptions. "I love knowing that no type of food is a monolith; there are always variations and nuances to explore," she notes. "I am particularly inspired by travel. Wherever I go, I try to take a cooking class or talk to locals about their favorite foods and preparation methods. Recently, I've traveled to Peru, China and Oaxaca—and I can't wait to find out what's next!"
But an affinity for delving into new recipe applications doesn't crowd out a lifetime of culinary influences, and Welt's recipes for Kitchen Collaborative showcase her ability to cherry pick from among her many inspirations, combining them in ways that keep flavor front and center. Texas Pete Rub Grilled Ribs and ¡Sabor! BBQ Sauce; Tomato Bacon Jam Lasagna and Lomo Saltado Skewers with Aussie Beef each reflect Welt's facility for transforming culinary preconceptions.
Texas Pete Rub Grilled Ribs and ¡Sabor! BBQ Sauce
Photo: Carlos Garcia // Food Styling: Peg Blackley
"Small portions of on-the-bone foods are synonymous with finger-food snacking," declares Welt. To that end, she uses smaller pork ribs for these Texas Pete Rub Grilled Ribs and ¡Sabor! BBQ Sauce. "They are mildly spicy, indulgent and enjoyable with a light beer or an iced tea."
She dials up the flavor by rubbing Texas Pete Dust dry seasoning combined with brown sugar to a full rack of ribs. After resting for two hours, the ribs are cooked, slow and low, in the oven. After cooling completely, they are cut into two bone-in pieces and seared on a grill. "The Dust stays true to the original Texas Pete Sauce, delivering spicy, tangy and salty notes. I used it in combination with brown sugar to achieve three goals: a dark sweetness similar to piloncillo, a tenderized meat and a crust on the ribs that lasts after grilling," Welt explains.
Welt spikes ¡Sabor! by Texas Pete Mexican Style Hot Sauce with ketchup, Worcestershire sauce, brown sugar, onion and garlic powders and black pepper and salt for a "South meets Southwest flavor" that is applied generously to the meat right after grilling and offered as a dipping sauce to propel the flavor further. "The Mexican-style sauce uses chiles, cumin and garlic to achieve a medium heat and a lot of flavor," says Welt of the Southwest contribution. "But I grew up in Eastern Tennessee, where the barbecue sauces are both sweet and sour. So, adding those profiles together seemed like a natural progression."
Tomato Bacon Jam Lasagna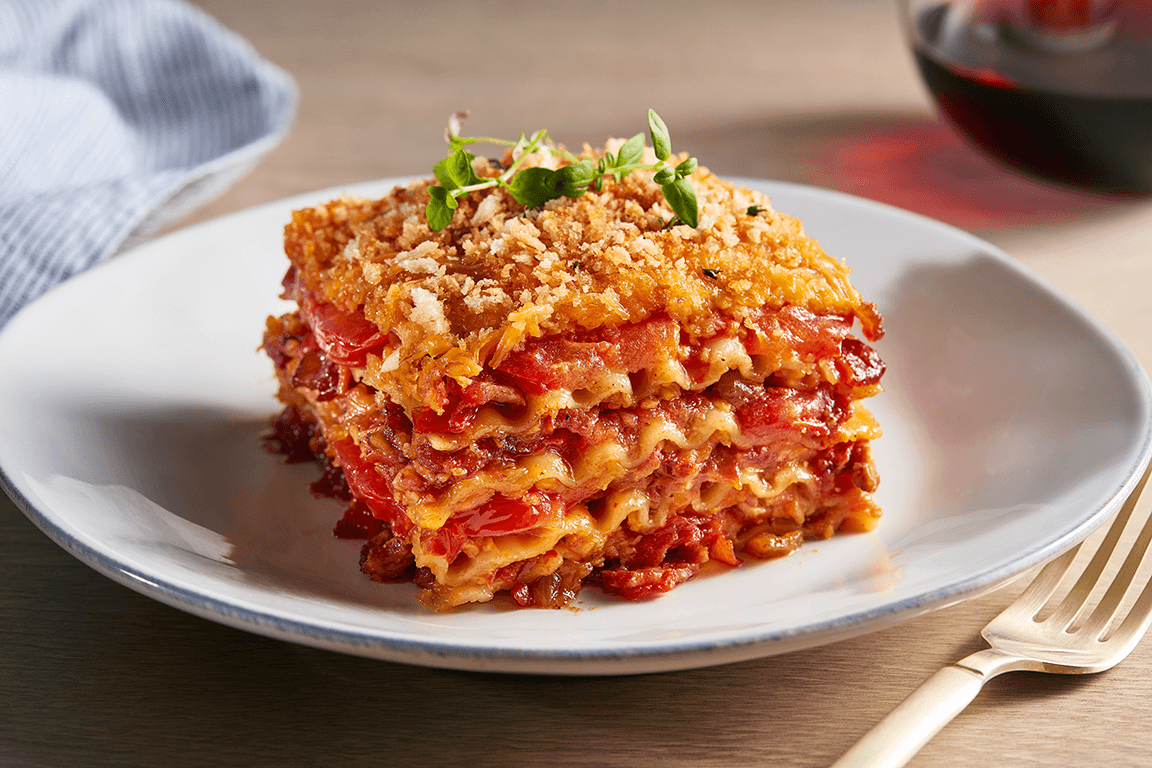 Photo: Carlos Garcia // Food Styling: Peg Blackley
Discovering that Barilla's website features recipes for more than two dozen variations of traditional lasagna, Welt called upon her roots in Southeastern American cuisine to develop her own contribution to the canon: Tomato Bacon Jam Lasagna. "This play on a Southern tomato pie shares some of the base ingredients of a traditional Italian tomato sauce," Welt explains. "But the jam definitely takes the flavor in a different direction with its sweetness and with the smoky bacon."
The dish features bake-only Barilla Lasagne Chef sheets, which provide a supportive structure to carry layers of heavy slices of fresh tomato smothered in the jam and a mild cheddar cheese. "The noodles expand in the cooking, absorbing excess liquid. I was delighted with how easy and straightforward it was to work with," Welt says, noting that her coworkers were vying for the extra product left over after she finished her recipe development.
The flavor jam of this dish is found in, well, the jam. "Maple bacon jam is a favorite in my house," says Welt. "We love the sweet, acidic, smoky notes that the jam lends to whatever it's used with—it makes the best grilled cheese ever!" While it's a key element in the complex flavor build of this lasagna, Welt details the contributions of the other components: "For me, the tomato fills the first bite, the maple sweetness following closely, with bacon on its heels. The finish of herbed panko brings in a crunchy texture to contrast with the smoothness of the noodles and the soft chewiness of the tomatoes. The cheese holds it all together with a creamy, salty finish."
Lomo Saltado Skewers with Aussie Beef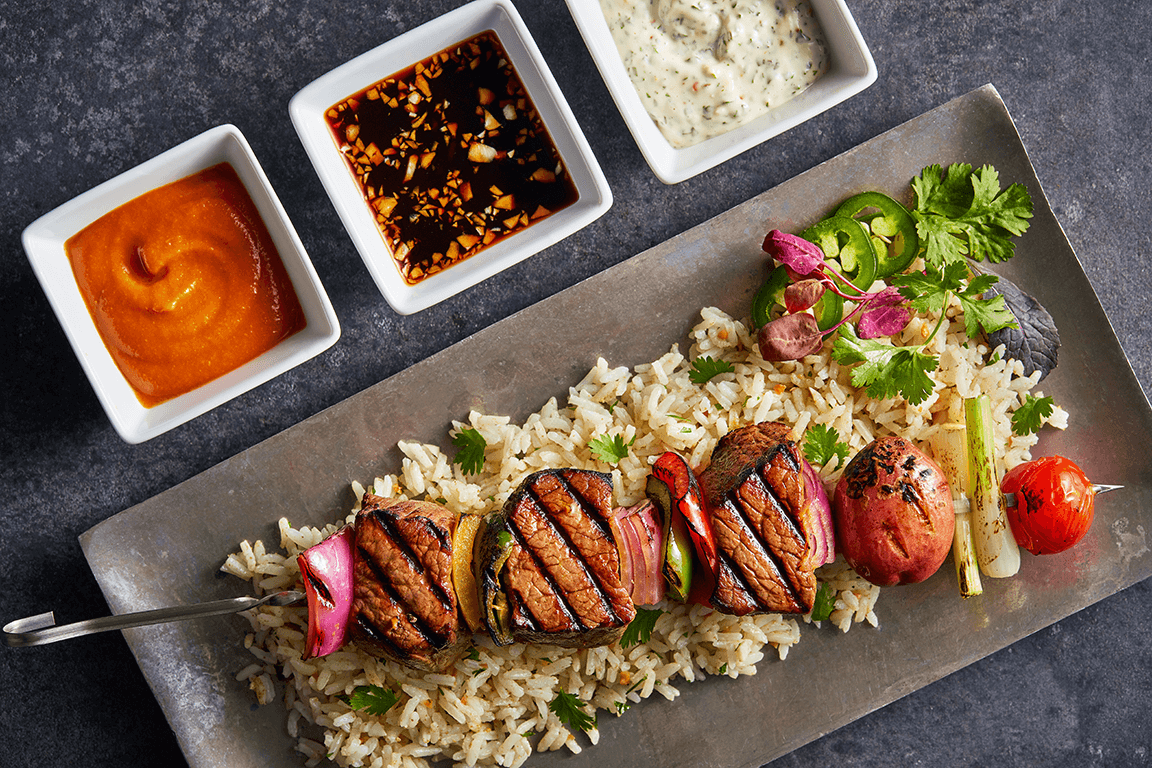 Photo: Carlos Garcia // Food Styling: Peg Blackley
"A recent trip to Peru exposed me to a whole new set of culinary experiences," says Welt of her inspiration for these Lomo Saltado Skewers with Aussie Beef. While cuy (guinea pig) was among the traditional dishes that she enjoyed during her travels, Welt felt that another, the lomo saltado, would be more easily accepted by the American palate. "Although designed to be stir fried, the flavors of this dish really come through on the grill," she notes.
Welt marinates cubes of top sirloin in a mixture of aji amarillo paste, soy sauce, brown sugar, garlic and apple cider vinegar. They are cooked on a seasoned grill, threaded on 10-in. skewers alternating with vegetables (potatoes, tomatoes, onions and peppers) and then served over garlic rice with three dipping sauces: aji amarillo, soy sauce vinegar and cilantro chimichurri mayonnaise. "The marinade features ingredients that would traditionally season the meats and vegetables during the stir fry process, becoming the sauce for the dish," Welt explains. "I have a personal affinity for the chimichurri—the herb flavor brightens an otherwise deeply savory dish. The soy dipping sauce is similar to the base of the marinade and should amplify those flavors."
Welt enjoyed highlighting the singular flavor of the Aussie beef. "Grass-fed beef, in general, tastes more herby than American or Japanese beef, which tend toward a buttery flavor," she explains. "I would be pleased to call out Australian grass-fed beef on menus—not only for its flavor, but for the animal welfare efforts of the industry, as well as its pledge to be carbon neutral by 2030."
When developing this dish for Kitchen Collaborative, Welt was unaware that "meat on sticks" would be identified as one of Flavor & The Menu's Top 10 Trends for 2023, but she affirms the menuing opportunities here, particularly to introduce global flavors like those in the lomo saltado. "From satay to souvlaki, dakkochi, aka Korean chicken skewers, to the Ukrainian patychky and even the corn dog, there is something truly wonderful about being able to take this mobile form of protein and nosh on the go," she says. "Since skewers usually feature smaller portions of meat, they offer a lower barrier of entry for people who might be intimidated by a larger piece of an unfamiliar protein preparation."
Project Management: Summit F&B
Photography: Carlos Garcia // Food Styling: Peg Blackley