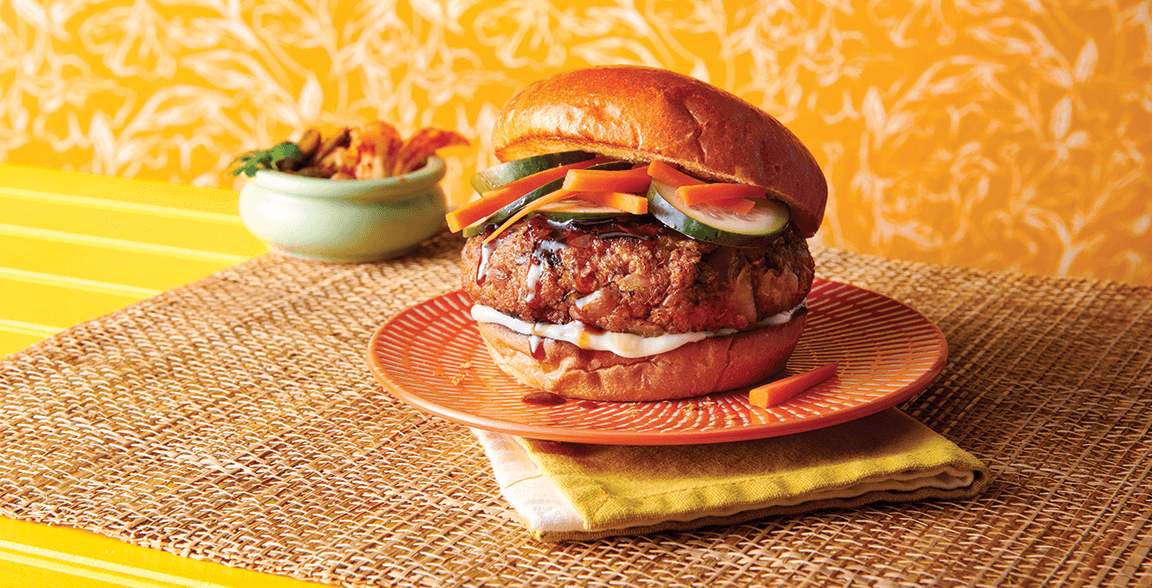 By Flavor & The Menu
December 1, 2022
Two drivers make beans an ideal ingredient when building globally inspired dishes that appeal to Gen Z diners. First, many countries across the world boast bean-centric dishes as part of their national identity—France's cassoulet, Brazil's feijoada, Cuba's rice and beans, to name a few. These popular dishes help position beans as a natural go-to for recipes on American menus starring global flavors. Second, beans are wonderful flavor carriers, setting them up nicely as a plant-based base for popular global profiles that traditionally are seen in meat-centric dishes. In fact, Datassential calls out beans as easily bringing both global and regional flavors to the menu, pairing with trending flavors like Moroccan, Turkish, Polish, Caribbean, German and Asian ingredients*.
"Beans are one of the most versatile foods around and are a major component of many cultural dishes," says Ken Oakley, Senior Brand Manager for Bush's® Beans. "This inspires versatility and flavor diversity in all of the recipes we create." As example, take a look at the Korean BBQ Bean Burger, a plant-based menu item that answers the call from Gen Z for bold, global flavors. It features a patty made with seasoned, mashed Bush's® Easy Entrées® Texas Ranchero® Pinto Beans, kimchi, cremini mushrooms, panko, Korean barbecue sauce, Worcestershire and egg. Served on a brioche bun, the bean patty is topped with garlic aïoli, more barbecue sauce and pickled vegetables.
Much of the recipe development and customer support from the marketing and culinary team behind Bush's® Beans is laser-focused on Gen Z, understanding that this generation's purchasing power and influence in foodservice is significant—and will only grow over time. "Bush's has learned that Gen Z loves connecting through digital communities," says Oakley. "This generation values their independence and creativity and expects the brands and food establishments that they engage with to satisfy their need for discovery and unique experiences."
One thing is clear, says Oakley: "Gen Z loves global flavors presented in creative ways." Indeed, Bush's has developed a full roster of foodservice recipes featuring globally inspired mash-ups. Here, we highlight three trend-forward builds:
Sweet Chili Bao Buns: Bush's® Texas Ranchero® Pinto Beans + sweet chile sauce + bao buns
Taj Tandoori Hummus: Bush's® Garbanzos, drained and rinsed + lemon juice + garlic + tahini + cumin + salt + tandoori spice + mango chutney + EVOO + water
Thai Chili with Turkey and Quinoa: Bush's® Dark Red Kidney Beans, drained and rinsed + Bush's® Bean Pot® Baked Beans + onion + red bell pepper + jalapeño + ground turkey breast + red curry paste + cumin + chile powder + crushed tomato + unsweetened coconut "milk" + chicken stock + Greek yogurt + green onion
1 Datassential, April 2021: all cuisines in early stages of adoption