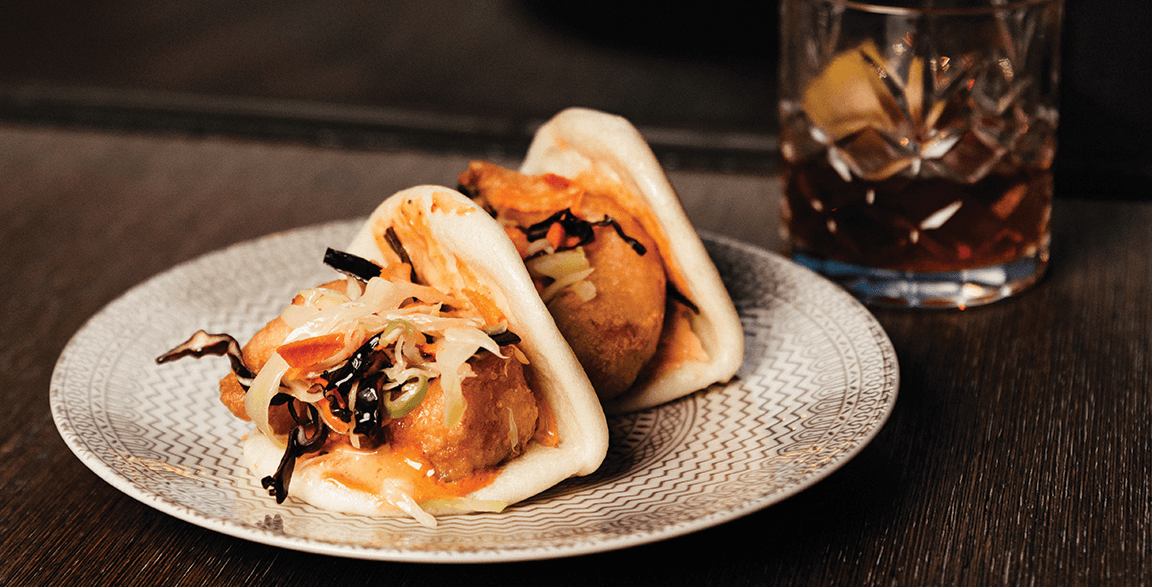 Painting a full picture of Gen Z is tricky business considering that this generation, born between 1997 and 2012, is still coming of age. But Gen Z does present a number of clearly defined traits already, ones that they are not likely to grow out of. They prize personalization, expect convenience and gravitate toward new food and beverage experiences. Datassential reports that among all generations, Gen Z is the most adventurous, seeking out global flavors more than Boomers, Gen X and Millennials.
The cultural backdrop that helps define a generation—what the Pew Research Center calls "generational imprints"—explains Gen Z's affinity for flavor discovery. They are the most racially and ethnically diverse generation. And they are true digital natives, accustomed to accessing on-demand information in the palm of their hands. Both of these generational imprints give Gen Z an unprecedented comfort level with multicultural influences.
"Gen Z has everything at their fingertips, so with flavors and ingredients more accessible and less intimidating, there's an openness to new experiences," says Abe van Beek, principal of 826 Complete Culinary, a Los Angeles-based consultancy for restaurants, retail brands and grocery stores. "The savvy brands are ones that use collateral­—like user-friendly mobile apps—that support this generation's engagement habits and drive them in."
SEIZING THE OPPORTUNITY
In order to bring Gen Z to the table, savvy restaurant brands are leveraging global ingredients, whether in authentic preps or eclectic mash-ups. It's good business sense because, in large part, globally influenced food is what many consumers are looking for in their restaurant experiences. When Datassential asked what food items diners want to order "away from home," global foods rated extremely high across hundreds of dishes, and included Japanese, Korean, Jamaican, French, Mediterranean, Argentinian, Indian and Middle Eastern cuisines.
Operators across the country are delivering, serving up creative, globally inspired menu items. At Kora, a Filipino bakery in New York, the waitlist last year hit over 10,000 people, all clamoring for wildly inventive doughnuts featuring global flavors. The Leche Flan Kalabasa sees a brioche doughnut stuffed with spiced kabocha pumpkin flan and flan cream, finished with pumpkin seed tuile; while the Ube Doughnut features brioche, fresh ube custard, ube glaze and purple yam crisps. Loro, an Asian smokehouse and bar based in Austin, Texas, twists a classic late-night snack with its Wonton Chips & Dip, inserting unique flavor with a Thai green salsa and peanut sambal. A starter of Smoked Three Bean Salad elevates a plant-forward offering with chiles, shallots, Thai herbs and sesame.
"It's an exciting time to innovate," says van Beek. "We used to be walled off to cultural borders, but now we're driving global flavors differently, with more freedom. You can tell a story based on flavors rather than stay within the rigid norms of cultural profiles."
TIKTOK BOOM
Understanding how Gen Z interacts with food culture is critical. Their interest and engagement in this realm are high and fuel their love of global flavor discovery. Love it or hate it, TikTok serves as a hip gathering place for amateur flavor play and discovery, energizing younger consumers and getting them engaged in culinary exploration.
Global flavors are at home on TikTok thanks to fun, fast-paced videos that demystify cuisines through everyday preps in home kitchens. In 2021, lifestyle vlogger Emily Mariko triggered a shortage of Kewpie mayo after posting her lunch prep on TikTok of a salmon, nori and rice bowl, made with leftover salmon, rice, soy sauce, Kewpie mayo and Sriracha, and accompanied by roasted seaweed, avocado and kimchi. Mariko went from 223,000 followers to 2.4 million in the span of two weeks. Apart from demonstrating interest in global flavor combinations, clips like these demystify ingredients, bringing the world into a familial space for Gen Z.
Countless other food-themed reels have gone viral on TikTok in 2022, including the preparation of Turkish eggs, a dish that involves savory Greek yogurt, poached eggs and herbed butter or oil. To date, posts tagged with #Turkisheggs have received over 31 million views. Other global preps that have taken off with Gen Z on TikTok include Korean cucumber salad (gochugaru, rice wine vinegar, garlic, sesame seeds, sesame oil and sugar), spicy vodka pasta and General Tso's chicken.
Although it's a sound practice today for operators to track these viral trends, it doesn't necessarily dictate that brands should be jumping on them in their R&D kitchens. As quickly as some of these catch fire, they can flame out, too. Instead, the takeaway here is that Gen Z's comfort level with global flavors and their enthusiasm to try new things are high.
TikTok's popularity also speaks to Gen Z's love of "the next big thing." Restaurant brands that understand this generation's desire to experience newness will constantly win them over.
Gen Z is much more likely than any other generation to order new flavor experiences on the menu.
51% will try a new food just because it sounds exciting.

44% love trying new foods, the crazier and more unique the better.
Source: Datassential, 2022
Changing up LTO strategies to deliver new news more often is a tactic that van Beek champions in his role as culinary consultant to Pokeworks, a Hawaiian-inspired fast casual based in Irvine, Calif. "I'm driving that approach with Pokeworks, building a pipeline of short-lived LTOs that are dropped monthly. They help encourage return visits at a higher velocity," he says. "We want to surprise and delight the guests—pop them in and then pull them out." Currently, Pokeworks is promoting its Bang Bang Chicken Bowl, an LTO inspired by Sichuan cuisine that includes Chile Garlic Chicken, dressed with chile crisp oil, topped with fresh cucumbers, edamame, cilantro and an "Umami Shoyu," then finished with spicy Thai chiles, green onion and sesame seeds. "This dish provides Gen Z with the adventurous and bold flavors they crave," says van Beek.