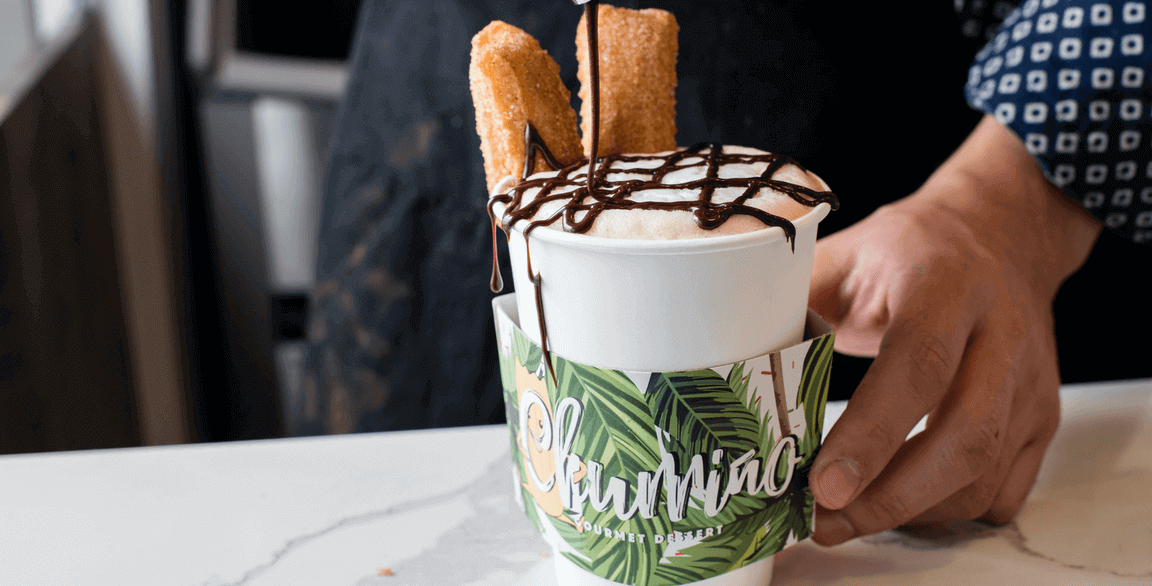 By Elyse Glickman
May 24, 2022
Food halls are a dynamic, burgeoning foodservice segment that, in many instances, serve as trend incubators. Food-hall stalls offer operators the advantage of that all-important close connection with customers, gauging near-immediate feedback, and the ability to be nimble with their menu offerings. Taking a look at coffee concepts housed in food halls across the country reveals a number of interesting coffee-based trends.
Churriño, inside the Collage Culinary Experience in Costa Mesa, Calif., delivers specialty coffee with an extra kick of Brazilian flavor. "Customers are drawn to coffee drinks such as the Churroccino, with Nespresso coffee, cinnamon, chocolate and two churros on the side and the Biscoff Latte, with vanilla syrup and Biscoff cookie butter," says Nick Farkas, co-founder. Churriño also runs seasonal specials, like the Rose Bee Latte, a delicate combination of organic honey and rose syrup, topped with rose flakes.
AK Fresh Roast, at Blossom Market Hall in San Gabriel, Calif., specializes in classic Vietnamese drip coffee that is a heady balance of Robusta coffee and sweet condensed milk. Among owner Lynn Chan's menu of coffee drinks, the most popular options offer unique flavor profiles: Pandan Iced Coffee, Coco-Coconut Coffee, Strawberry Iced Coffee, and the traditional Vietnamese Egg Coffee, offered both hot and iced and topped with a thick and rich sweet egg foam.
While Whisk Crêpes Café chef/owner Julien Eelsen says the "straightforward latte" is the best seller at the concept's Assembly Food Hall stall in Nashville, the menu features an array of creatively decadent flavor combinations to pair with its vast menu of crêpe offerings. The Nutel-latte sports Nutella, chocolate-hazelnut syrup and whipped cream; the S'Mores Latte is packed with cookie, marshmallow and chocolate syrups, then topped with toasted marshmallows; the Coconut Chocolate Latte is an extravaganza, with espresso, coconut syrup, chocolate sauce, almond milk, whipped cream and coconut shavings; and the Latte de Provence features the more delicate profiles of lavender syrup and honey.
When Kevin Pedeaux, owner of Coast Roast Coffee in New Orleans set up a location in the St. Roch Market in 2015, it opened him up to a larger cross section of customers. This was accomplished, in part, by perfecting its best-selling Sweet Vanilla Cream Cold Brew, which was a matter of matching a coffee with the right roast and flavor profile to the vanilla used in the housemade syrup. "The Sweet Vanilla Cream Cold Brew is a simple drink, but what makes it original is that so much effort goes into it," Pedeaux says. The menu features other trend-forward coffee drinks including the Phat Americano, an espresso and Coca-Cola combo, and the Roch Fizz, made of cold-shaken espresso with orange bitters and vanilla.
Coast Roast also features unique seasonal and holiday offerings. "During Carnival Season, we offer our King Cake Latte, with creamy caramel, sweet brown sugar, cinnamon and signature espresso steamed and topped with a touch of frothed milk," Pedeaux notes. In the spring, the shop serves up a coffee-juice combo, a cutting-edge beverage trend starting to appear on more coffee menus across the country. The Bumblebee mixes cold brew and orange juice, a flavor combination described on the menu as "weird and delightfully delicious," with the citrus highlighting the chocolate flavors in Coast Roast's cold brew. "When we put a sign up for the Bumblebee, people react with, 'Oh man, we got to try this,'" he says.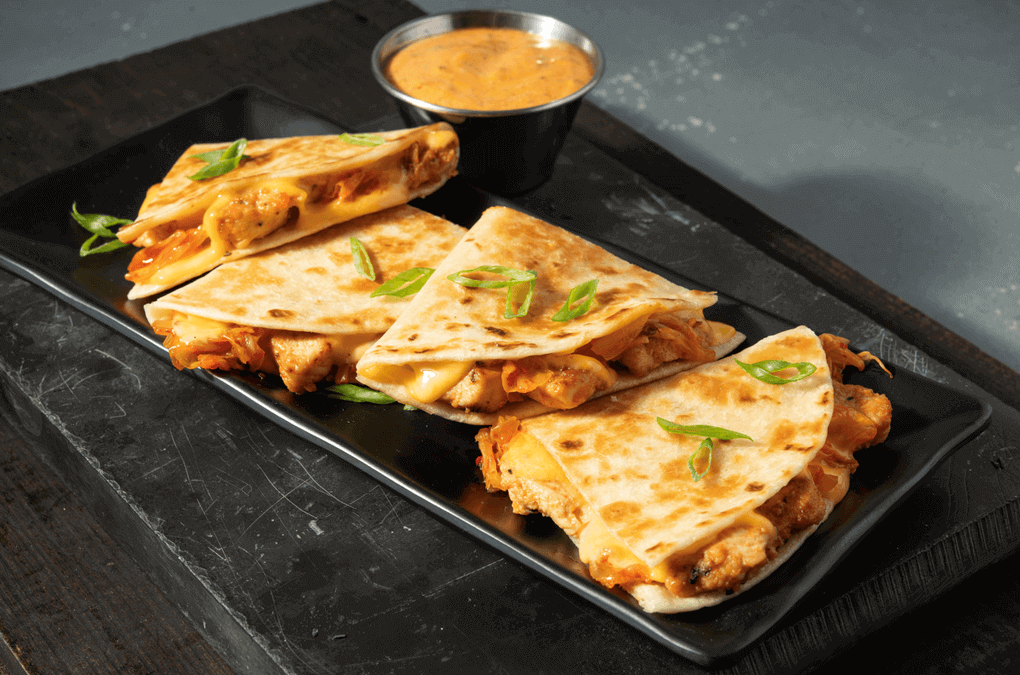 bd's Mongolian Grill | Based in Irving, Texas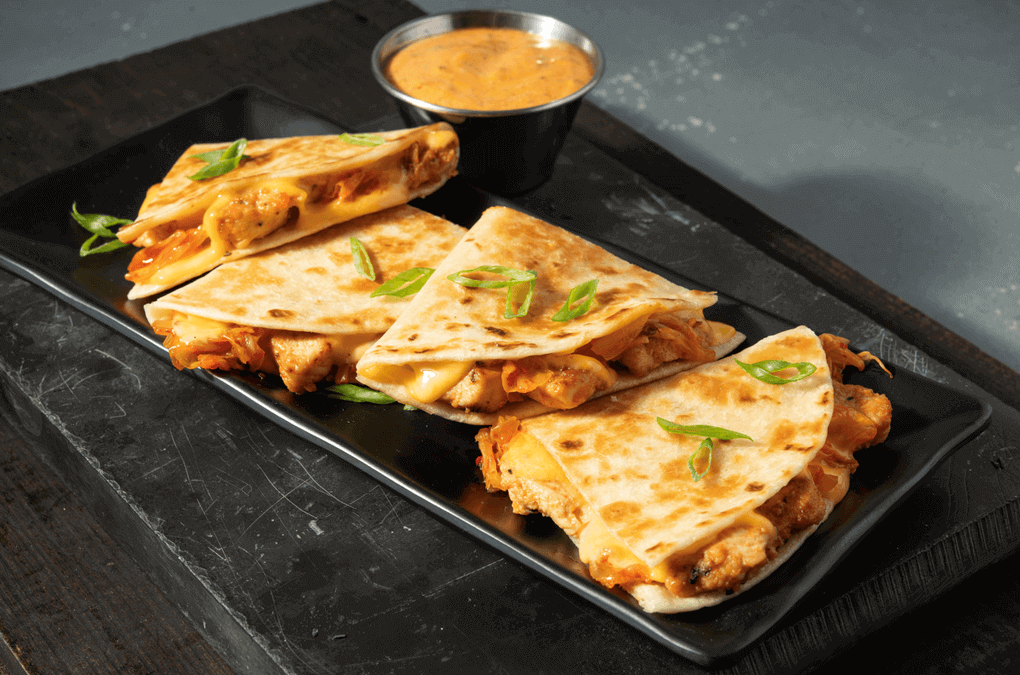 bd's Mongolian Grill | Based in Irving, Texas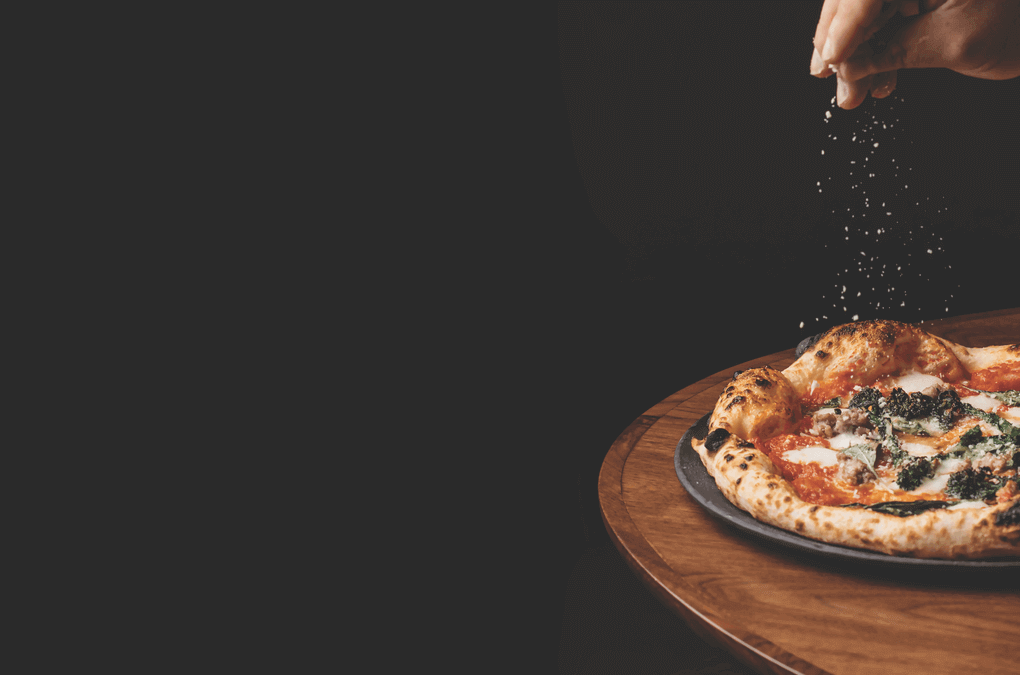 Casa Don Alfonso | St. Louis, Mo.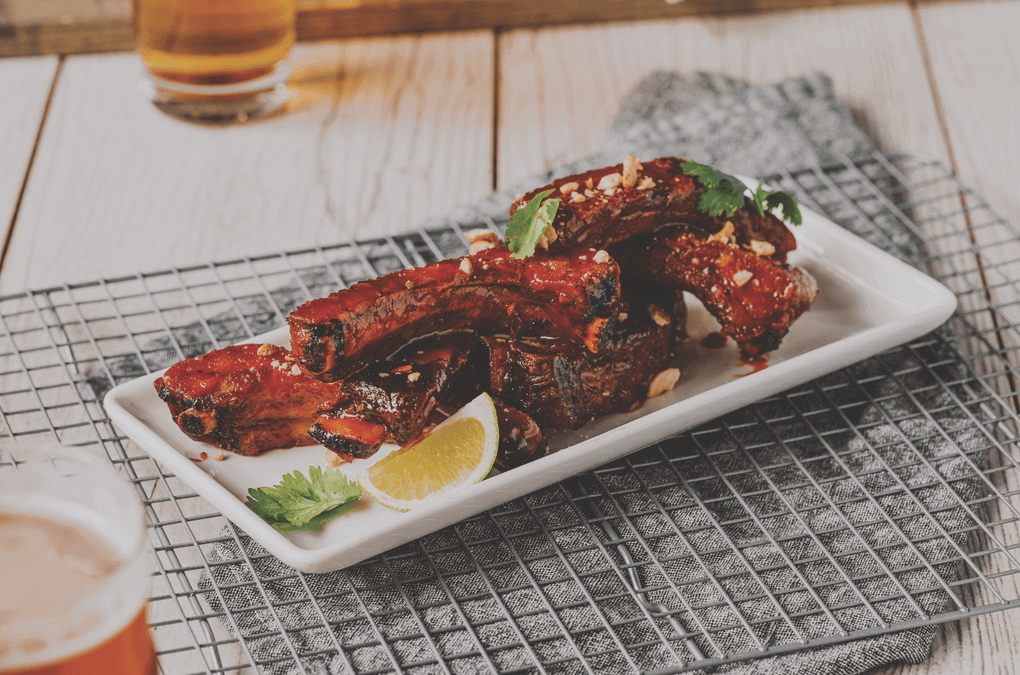 Gordon Biersch Brewery Restaurant | Based in Chattanooga, Tenn.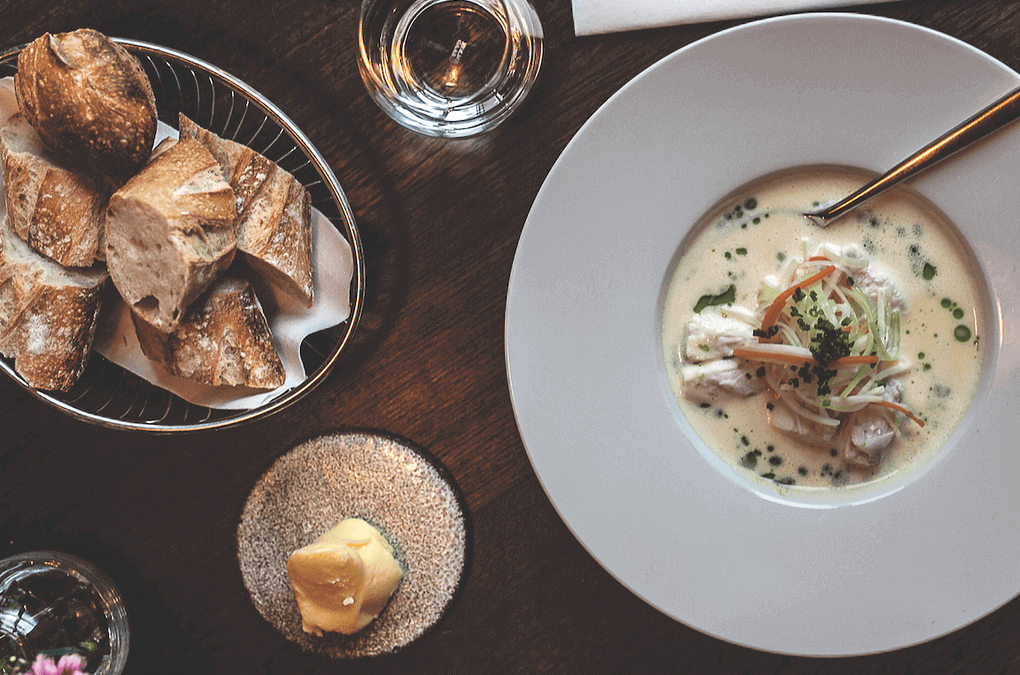 Seafood from Norway + Lysverket