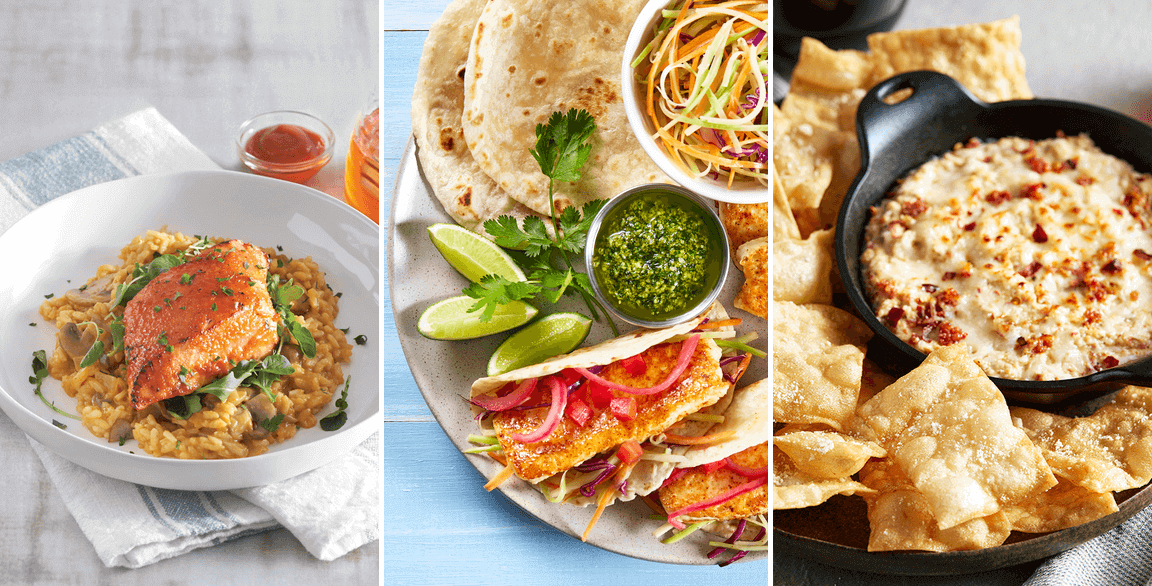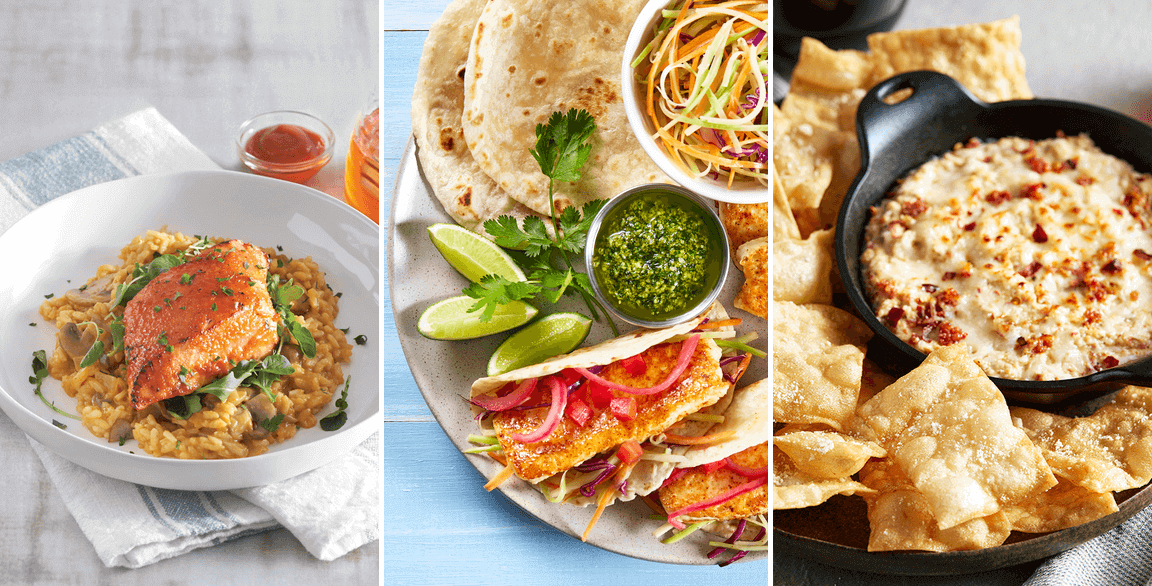 By Flavor & The Menu
May 26, 2022
Kitchen Collaborative is a recipe-development initiative formed by Summit F&B and Flavor & The Menu. To fuel flavor innovation, a group of talented chefs partnered with sponsor brands and commodity boards to create recipes that showcase the passion and potential of our industry.
CHEF SPOTLIGHT: Rick Petralia
"You could have ingredients on hand that can be combined to create something entirely new," says Rick Petralia, who developed these Kitchen Collaborative recipes while Director of Culinary Innovation at Fazoli's, the Italian fast-casual chain with more than 200 locations across the U.S. The commitment to cross-utilization and pantry extension is a key driver in recipe development, and it was the exploration of different ingredient combinations for new shareable sauces and dips by Petralia and his team that served as the initial inspiration for his Crispy Lasagna Chips with 'Nduja Fonduta.
Petralia's inventive and fearless approach to adaptations and fusions also informed his development of two other Kitchen Collaborative recipes: Seared Queso Panela Cal-Mex Style Tacos and Honey-Miso Salmon with Peruvian Risotto. Each demonstrates transformation, but without a consequential sacrifice of approachability.
Crispy Lasagna Chips with 'Nduja Fonduta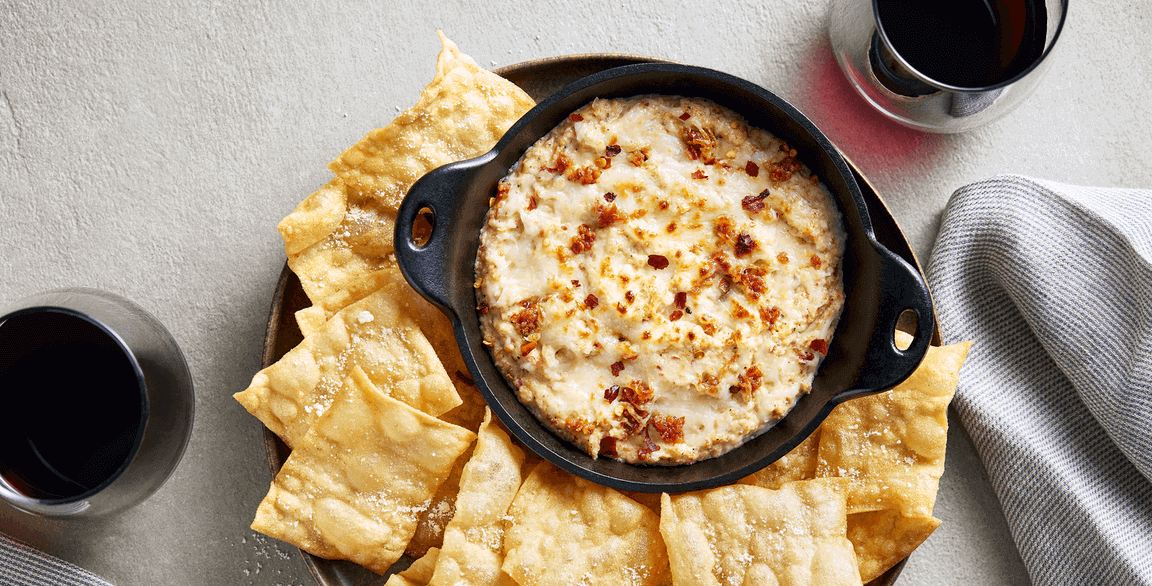 Photo: Carlos Garcia // Food Styling: Peg Blackley & Bree Williams
The versatility of a restaurant's pantry is more critical today than ever before, given ongoing uncertainties with labor availability and supply chain disruptions. Recipe development that finds creative ways for one ingredient to do double, triple or even quadruple duty can provide enviable advantages. Sometimes, this means thinking beyond a product's intended purpose. "For example, a Parmesan garlic wing sauce tastes great when added to marinara, giving you a new roasted garlic marinara sauce," says Petralia. Working from this mindset, he applied quite the unconventional approach to Barilla Lasagne, transforming the sheets into lightly fried chips for a craveable, dippable starter. "What better chip could an Italian restaurant offer than fried pasta chips?"
Petralia's Crispy Lasagna Chips with 'Nduja Fonduta reflects a number of flavor-forward trends. The golden-brown lasagna chips are a great alternative to bread, potato chips and tortilla chips. The three-cheese fonduta is a rich, indulgent shareable dip, one that is approachable but elevated with the global flavor of 'nduja, the spicy Italian spread.
Petralia was mindful in his selection of the components for the fonduta. "I used Parmigiano-Reggiano because it's the king of cheeses," he says. "Its sharp, complex and nutty flavors pair really well with the other ingredients. I used ricotta as the base for its delicate flavor and fluffy texture." The mozzarella topping was selected for its elastic cheese-pull properties. As for the 'nduja, "Besides just being fun to say, with all of the fascination around charcuterie and salume, a spreadable sausage is very interesting," he continues, citing its heat and texture. Garlic, thyme, Calabrian pepper flakes, lemon juice, salt and pepper round out the flavor build. It's plated with 16 pieces of the lasagna chips, which are dusted with grated Parmigiano-Reggiano at service.
Seared Queso Panela Cal-Mex Style Tacos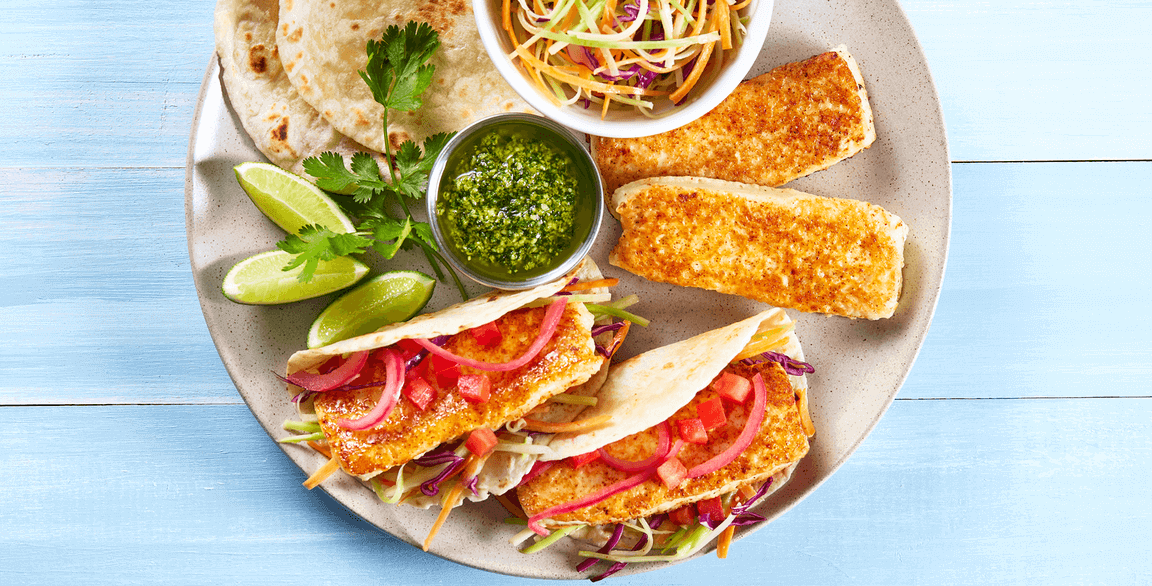 Photo: Carlos Garcia // Food Styling: Peg Blackley & Bree Williams
"I don't think grilling cheeses like panela get menued enough, but that's starting to change," says Petralia. His Seared Queso Panela Cal-Mex Style Tacos demonstrate how these cheeses can be applied as a replacement for meat. "That was my thought behind this dish. It's a fish taco, but with panela instead of fish."
Petralia's inventive use of Cotija and cilantro for a pesto finish that is drizzled over the grilled queso panela injects flavor-forward surprise in this recipe. "Cotija is not a typical cheese for pesto, but its attributes are very similar to Parmesan, adding saltiness and umami in a similar way," says Petralia. "In swapping out basil for cilantro, it made sense to change the cheese as well." A broccoli slaw (with carrots and cabbage), diced tomato and pickled red onion finish the build.
While the "Mex" of the title reflects the two Mexican cheeses, the dish fully represents California cuisine in its signature taco build, along with its showcase of California cheeses and vegetables. Petralia's ingenious, flavor-forward adaptations also are a perfect fit with Cali's reputation as a trend leader in vegetarian lifestyles.
Honey-Miso Salmon with Peruvian Risotto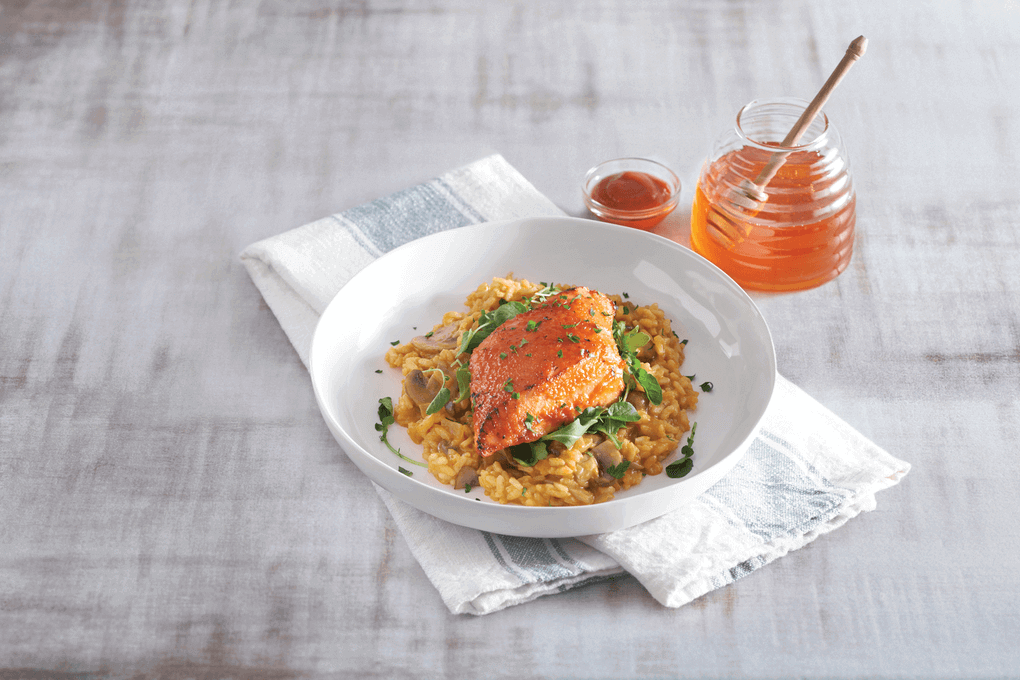 Photo: National Honey Board
The secrets to a masterful mash-up of global cuisines include imagination, courage and the deft application of flavor. In his Honey-Miso Salmon with Peruvian Risotto, Petralia demonstrates an abundance of all three, as he fuses Asian and Latin flavor profiles.
His personal affinity for Italian food represents a widespread embrace of the northern Italian rice classic, making risotto, he says, an effective entry point to the Peruvian pantry. While risotto might open the door, it's the aji amarillo paste that will drive repeat visits, he insists. "It's the star of the risotto, adding a bit of heat and a lot of flavor."
The Asian notes in this dish come from Petralia's decision to add white miso paste, gochujang paste and Sriracha to orange blossom honey for a seafood glaze. He opted for salmon in this recipe, but notes that almost any type of fish would work here. "While the honey would be good by itself, the miso adds some saltiness, umami and funk from being fermented. The gochujang also works well because it's fermented. Then, the Sriracha dials up the heat. But it's the sweetness from the honey that really balances it out," he says.
Presented with a few honey varietals, Petralia selected orange blossom. "Honey has a bit of a terroir, like wine. In the orange blossom varietal, you can taste the most subtle hint of citrus, and it's what makes the salmon taste so good and is an effective complement to the heat in the risotto."
Project Management: Summit F&B
Photography: Carlos Garcia // Food Styling: Peg Blackley & Bree Williams