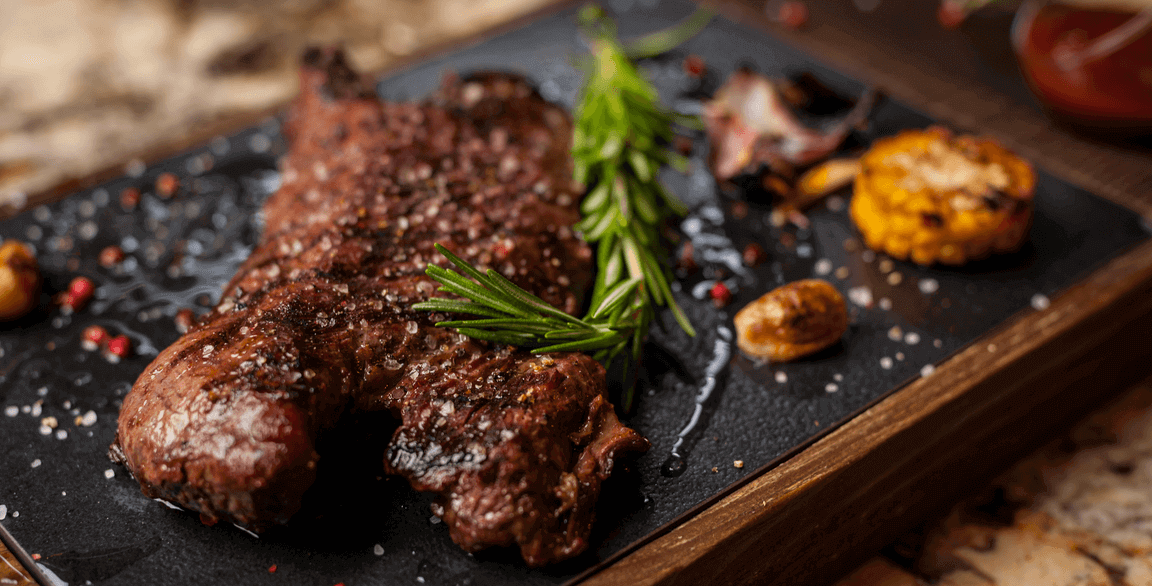 By Rob Corliss
April 26, 2022
Infused sea salts have become a premium menu callout, enticing patrons with the promise of distinctive flavor. Chefs are bringing them in as dynamic flavoring tools within their menu development. Whether used to enhance flavors or as a delicate yet impactful finishing touch, infused sea salts deliver a bold, signature experience.
Here, we look at three straightforward, trending sea salt infusions, laying out the opportunity, food application, signature house-blend idea, and "try this" inspiration with both beef and pork.
CITRUS-INFUSED SEA SALT
Citrus awakens the palate and always feels fresh and relevant. Bright, fruit-forward, tart salt provides a contrast to the richness of meats, dips and rustic-prepared vegetables. It also uplifts flavors in seafood and lighter vegetable preparations.
Food Applications
Rub it on chicken or beef, sprinkle on carnitas, punch up guacamole, enhance raw and grilled vegetables, or use as a finishing touch on sautéed shrimp.
Signature In-House Blend
Citrus Supreme Salt: Fleur de sel + dried clementine and lemon peel + pink peppercorn
Try This
Citrus Salted Pork Tostada: Fried blue corn tortilla, avocado purée, thinly sliced roasted Mexican brown sugar-glazed pork tenderloin, microgreens, Citrus Supreme Salt sprinkle
SMOKE-INFUSED SEA SALT
Smoked menu callouts resonate with patrons and drive interest. Smoked salt provides an easy way to transform traditional menu items, add smokehouse flavor in nontraditional ways, or even double down with layers of smoke flavor in one offering.
Food Applications
Sprinkle on a hamburger patty, add to meatballs, season potatoes, flavor creamy cheese (burrata, mascarpone), or stir into hot honey.
Signature In-House Blend
Smoked Mushroom Salt: Sea salt (mesquite smoked) + porcini mushroom powder + dried garlic flakes
Try This
Smokehouse Smashburger: Smoked Mushroom Salt-seasoned smashburger, Havarti, peppered bacon, onion tanglers, barbecue aïoli; potato bun
HEAT-INFUSED SEA SALT
Consumers crave unique flavor combinations with spicy exotic flair. Chile-spiked salt provides operators yet another way to deliver the flavor of global heat or specific pepper varietals, injecting a sensory experience into all kinds of savory applications.
Food Applications
Use as part of a brine on poultry or pork, balance sweet barbecue, sprinkle on fried chicken tenders, season nuts, enliven salad bowls or deepen the flavors in a seafood dish.
Signature In-House Blend
Golden Fire Salt: Maldon sea salt + Aleppo chile flakes + saffron + ground fennel seed
Try This
Belly Rice & Eggs: Pork belly fried rice seasoned with Golden Fire Salt and topped with a fried egg
FEATURED RECIPE
GET THE RECIPE FOR Breakfast Pork Belly Bun