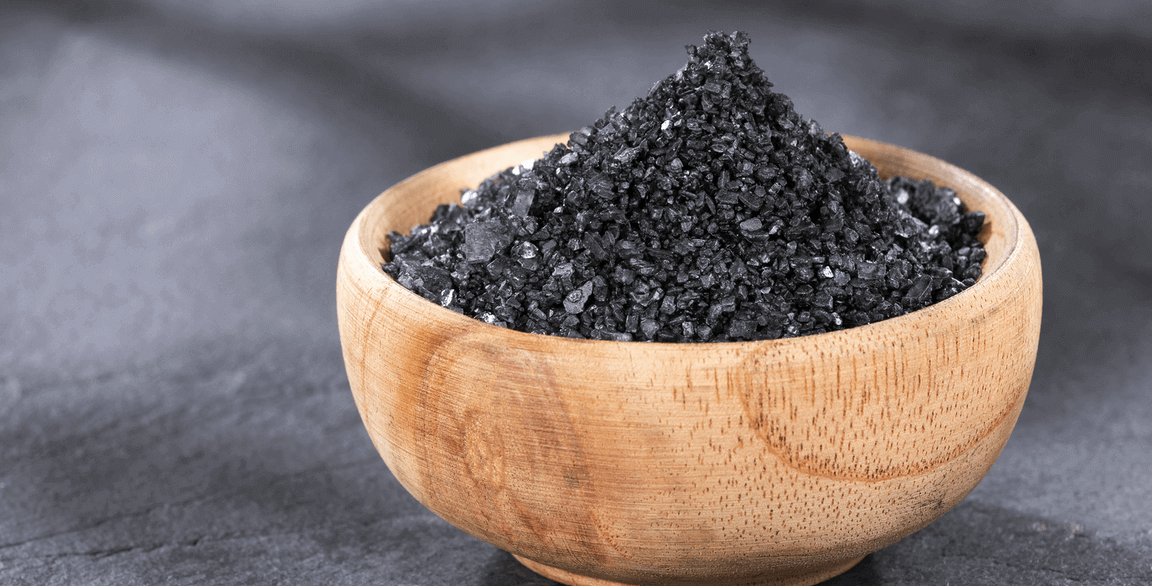 Black lava salt is a dramatic finishing salt with distinctive glossy jet-black color, coarse grain and slightly smoky flavor. The salt is a combination of sea salt (Hawaiian or Cyprus) combined with activated charcoal. Chefs are discovering its merits, applying lava color for stunning contrast with lighter colored foods while parlaying its flavorful crunch and taking textural plays over the top.
Strategically, "lava" is an enticing flavor callout, well positioned to tempt the curiosity of patrons looking for a taste of the exotic. Building on that sentiment, we've compiled menu inspiration to invite further exploration of black lava salt in recipe development.
MENU SIGHTINGS
Chorizo, Brussels & Corned Beef Hash: Black lava sea salt, salsa verde, fried eggs
The Tip Tap Room, Boston
Salt + Pepper Calamari: Pink peppercorn, black lava salt, tamarind-lime sauce
VUE (Omni Hotel), Carlsbad, Calif.
Garlic-Parsley Truffle Fries with Hawaiian black lava salt and blue cheese fondue
Two Rivers Grille, Matamoras, Penn.
Edamame: Himalayan black sea salt, soy sauce, EVOO
Tattersall, Minneapolis
HawaiItaly Pizza: Pomodoro, coppa, pineapple, mozzarella, Calabrian chile, cream cheese, black sea salt
Dorsia, Milwaukee
Prime Porterhouse: Black Hawaiian sea salt, creamed corn
Le Malt Royale, Red Bank, N.J.
Island Style Ribs w/ Respect: Marinated beef short ribs kalbi style, served over organic jasmine brown rice, along with Nalu's mac salad garnished with Molokai black lava salt
Nalu's South Shore Grill, Kihei, Hi.
Roast Fingerling Potatoes with black lava salt, rosemary and mustard aïoli
Dante, New York
General Joe's (signature bowl): Coconut curry soup with dark chicken, avocado, carrots, snap peas, onion, black sea salt and 6-minute egg with white rice
Tokyo Joe's, based in Denver
TRY THIS
Benedict Omelette: Candied pork belly omelette, chive hollandaise, black lava salt
Beef Carpaccio: Shaved beef tenderloin, Gruyère crisps, mustard emulsion, black lava salt
Waikiki Salad: Prosciutto, roasted pineapple slices, buffalo mozzarella slices, arugula, black lava salt
Black Garlic Lava Steak Bocadillo: Lightly grilled baguette schmeared with black garlic butter, sliced sirloin steak, black lava salt