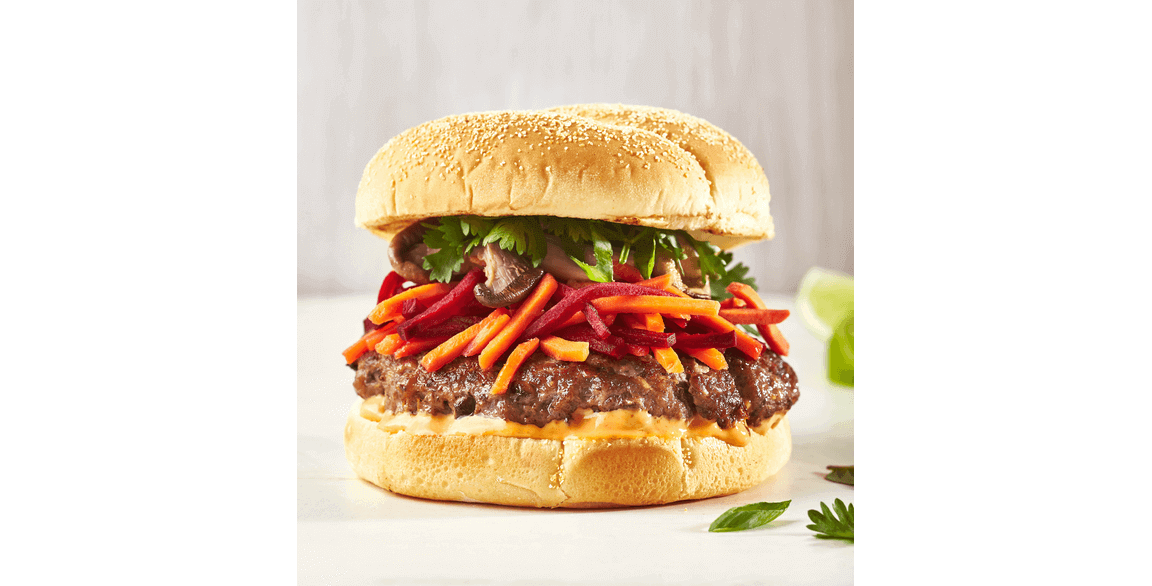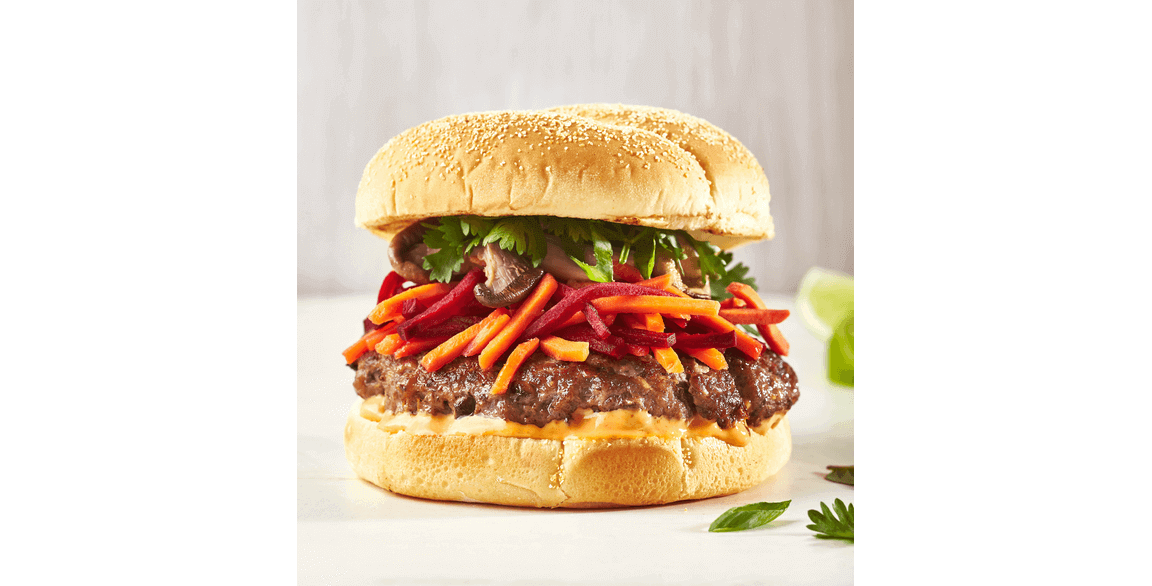 By Flavor & The Menu
April 20, 2022
Mushrooms are high atop trends lists today, elevating consumer awareness about their many benefits and dialing up enthusiasm in eating more dishes that feature fresh mushrooms. The New York Times declared mushrooms as the "2022 Ingredient of the Year," pointing to their celebrity as a plant-based star, as well as the uptick in urban mushroom farms and growing awareness in medicinal mushrooms. Also, MSNBC declared mushrooms a 2022 "Healthy Food Trend," again calling out mushrooms' natural affinity in plant-based eating as an "authentic swap for meat."
Why are mushrooms having a moment? A convergence of factors is pushing them into sharp culinary focus for restaurant brands across the country: Mushrooms' essential role in plant-forward innovation; their nutritional profile and role in feeding the immune system; and their incredible sustainability story.
DRIVER 1:

PLANT-FORWARD MOVEMENT

Chefs are leveraging mushrooms' meaty texture and umami-rich flavor, relying on them to fortify builds with these inherent meat-like qualities. "Plant-forward items that star mushrooms offer consumers a familiar, all-natural option that they can understand and get excited about," says Pam Smith, RDN, the Co-Chair of The Culinary Institute of America's Healthy Menus R&D Collaborative and strategic partner with the Mushroom Council. "The mushroom's inherent meaty qualities and ability to not only carry flavor, but truly lift flavor, make it the ideal ingredient for creative menu development in this arena."

Chefs in all foodservice segments have certainly discovered the power of mushrooms in "The Blend," a culinary technique of combining fresh mushrooms with ground meat for burgers (and other dishes) that are more nutritious, delicious and sustainable. "What's most special about The Blend is that there is no one definition," says Smith. "It's up to the chef to give it their own creative take. Maybe it's buttons with beef, criminis with pork, or portabellas with lentils."
DRIVER 2:

IMMUNITY ON THE MENU

Heightened awareness by consumers in optimizing health and their desire for menu items that feed the immune system have helped propel mushrooms into the limelight, thanks to their status as a source of nutrients. "Mushrooms, like other fruits and vegetables, can play a positive role in supporting a healthy immune system," says Smith. "This is truly setting mushrooms apart as chefs plan menus to meet consumer demand."

Mushrooms have nutrients such as B vitamins, riboflavin, niacin, selenium and vitamin D. "Studies show these nutrients are important for supporting a healthy immune system. Vitamin D is especially a differentiator. Mushrooms are the only food found in the produce aisle that contains vitamin D. For example, one portabella mushroom, exposed to UV light, can provide 120 percent of the recommended daily allowance for vitamin D," says Smith. "With mushrooms in the spotlight, consumers are understanding their health benefits, making them a high-impact menu item today."
DRIVER 3:

SUSTAINABILITY MATTERS

Researchers have named mushrooms the most sustainably grown agriculture products in the nation, requiring only a fraction of the resources needed to produce other foods: Growing a pound of mushrooms requires only 1.8 gallons of water and 1 kilowatt hours of energy, and generates only .7 pound of CO2 equivalent emissions. Mushrooms also require very little space in which to flourish, conserving soil while netting high yields—1 million pounds of mushrooms can grow each year on just 1 acre of land.

"Modern consumers use sustainability as a guideline to determine how to spend their food dollars," says Smith. "Mushrooms tell a fantastic sustainability story that operators can share on their menus and feel good about."
---
PORTOBELLA IN YOUR PANTRY
Take this one SKU in four distinct directions, employing portabella's incredible umami, texture, juiciness, meatiness and healthfulness across your menu.
By Pam Smith, RDN
The Blend

Blend 25% roasted ground portabellas (or any mushroom in your pantry) into 75% meat, poultry or plant proteins
Go beyond the burger and use in meatballs, tacos and kibbeh

Pulled Pork

With high heat, roast stemmed portabellas bottoms up; when cool enough to handle, using two forks, shred the mushrooms
A play on pulled pork, use in plant-based barbecue, or feature
as ribbons in a pasta

Smashed and Seared

Press down with a heavy-duty metal turner, forcing out that moisture to give way to gorgeous color and crispy edges
Serve as a "smash'room" steak or burger

'Bella Bacon

Toss thinly sliced ports in a marinade of smoked paprika, miso, maple syrup, tamari, salt and pepper and bake on cooling/baking rack until crispy
Smoky and delicious, use anywhere you'd use bacon
---
ENTER TO WIN
Starting in May, the Mushroom Council is again partnering with the Food Network for its "Blended Burger Contest." The top burger wins $10,000. Enter your take on The Blend!
Sign up at www.mushroomcouncil.com.