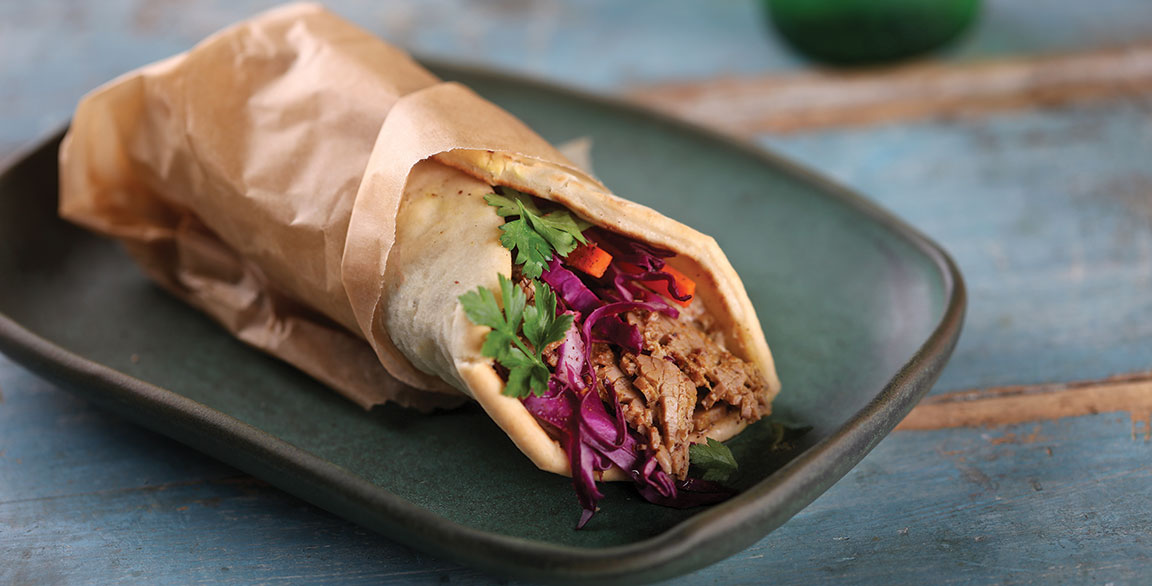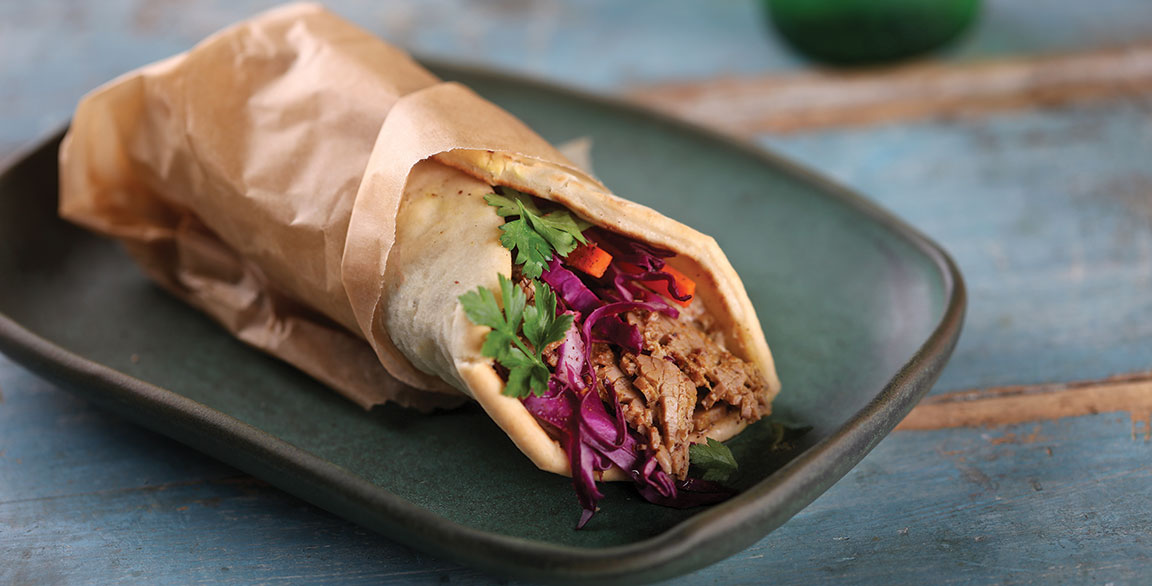 By Flavor & The Menu
July 8, 2020
The pre-pandemic landscape already saw a sharper focus on delivery and carryout for most restaurant brands. The imperative was clear—generational preferences, modern lifestyles and technological advances all propelled this model forward at lightning speed. And then COVID-19 changed everything. Delivery and carryout, along with drive-thru, became the only way for many consumers to get their restaurant favorites. It also became a lifeline for many brands.
In this "new reality," developing menu items and creating systems built for portability is crucial to success. Managing back-of-house labor and logistics, watching the bottom line, maintaining the integrity of the food and keeping the brand promise of a singular flavor experience all need to fit neatly into a to-go container.
Chefs are leading with flavor innovation in these recipe builds, but are keeping menu optimization, portability and labor challenges in mind.
Debbie Gold, James Beard award-winner and competitor on Bravo's "Top Chef Masters," developed a delivery-friendly Pot Roast Shawarma Pita Sandwich utilizing Smithfield Culinary's Fully Cooked Pot Roast. She dips into the Eastern Med pantry, making her dish a thoroughly modern American offering. "I went with turmeric, cinnamon and clove, and the pot roast picked up the flavors really well," she says. The value-added protein provides a canvas for signature touches, while cutting down on prep time.
John Chiakulas, a corporate chef of Chicago-based Lettuce Entertain You Enterprises, also calls out the pot roast's versatility. "It's neutral in flavor so I was able to add Mexican spices, onion and jalapeño," he says. "It came out having the flavors that I wanted."
Proteins Primed for Portability
Putting flavor first means that the logistics of prepping, holding and carrying food for delivery needs to be as easy as possible. To help solve this, Smithfield Culinary hosted a chef roundtable, in which six chefs discussed protein solutions for the to-go world.
Sam Barron, executive chef of The Fat Shallot in Chicago, extols the virtues of smoked meats as a go-to protein for to go—a big part of his business. "Smoked meat is ideal for that," he says. "There are always worries about how it's going to arrive to the customer. Knowing that it's brisket or pulled pork—ingredients that sit really well and hold really well—takes a lot of the anxiety out of having a big portion of your business be carryout." His recipe development includes a Smoked Brisket and Charred Radicchio Baguette and Spanish Pulled Pork with Romesco on a bun.
Larry "Duce" Raymond, director of culinary of Sweet Baby Ray's Catering in Chicago, also calls out brisket and pulled pork as delivery heroes. "You fill a half pan with pulled pork or brisket—as long as you keep it hot, it's beautiful," he says. "You can be assured it's going to get to your client the way you want it."
Smithfield Culinary is here for you.
Always on hand to offer advice about how best to prepare, serve and plate our products. Find on-trend applications, culinary ideas, creative recipes and relevant consumer insights to help sharpen your menu.
Go to SmithfieldCulinary.com or call your Smithfield rep at 888-327-6526.