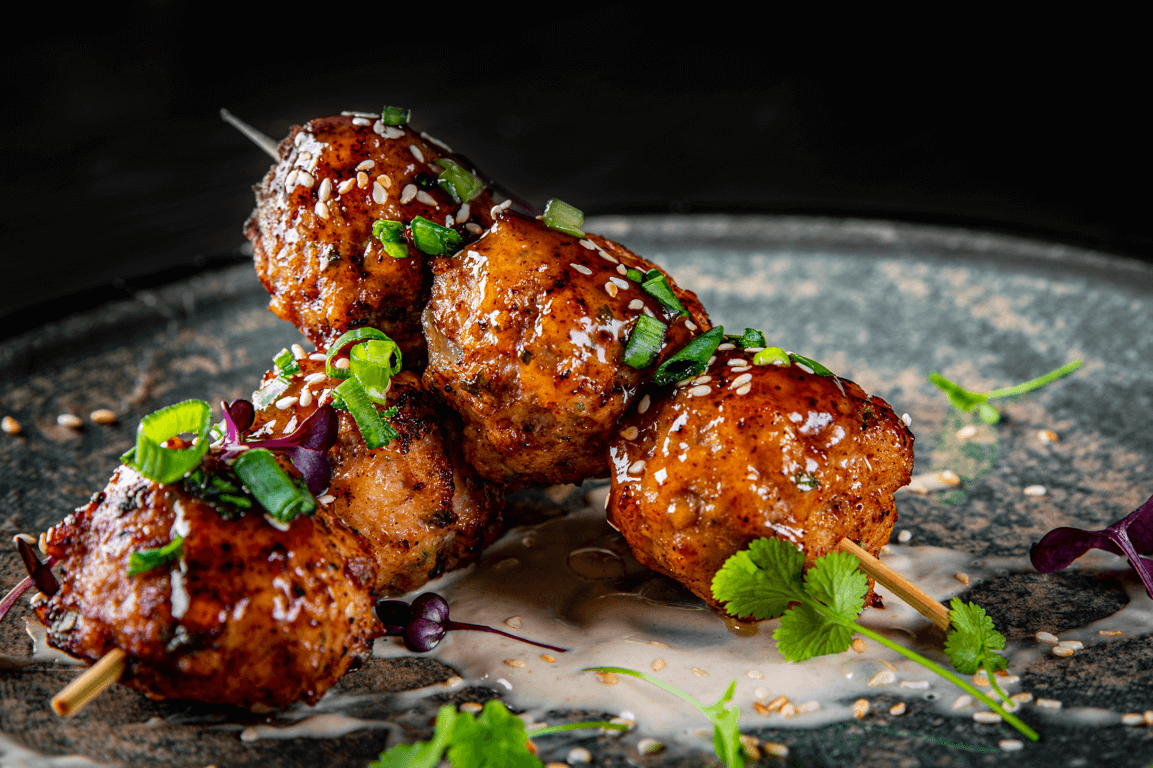 A casual brainstorming meeting between colleagues, mid-afternoon team bonding, an after-work meet-up for a debrief—whether it's an impromptu gathering or business celebration, social interaction is an important part of team-building success. Lunch and late afternoon offer an ideal relaxed setting, while gathering around food and drink offers a lasting connection point. Restaurants that understand evolving off-site consumer dynamics and implement strategies that address unconventional office schedules are poised to reap the benefits of additional revenue streams.
Restaurants could consider a flex lunch approach, pulling in a few top-selling menu items from breakfast or dinner, and perhaps even combining breakfast and dinner ingredients to make a new dish. Position some as shareable platters and some à la carte, merging those onto the core lunch menu.
Here are 10 flavor-driven ways to extend the camaraderie and social experience outside the office.
SHAREABLES INSPIRATIONS
Rotate the same one or two key elements while keeping all other ingredients the same.
Tenders and Toasters: Fried chicken tenders + griddled brioche French toast + Calabrian chile maple syrup + sweet potato fries
>> offer creative breakfast-dinner combinations
Breakfast Tacos: Soft corn tortillas + smoked beef brisket + scrambled eggs + charred elote-Serrano salsa + queso fresco crumbles
>> offer rotating meats like achiote pork, maple-glazed pork belly, mole chicken, barbacoa and a signature salsa
Heavenly Hash browns: Crispy shredded Yukon gold hash browns + scrambled eggs + portobello-hamburger gravy + ricotta salata + buttermilk biscuits
>> offer rotating styles of hashbrowns and flavored meat gravy (or flavored queso)
Huevos Rancheros: Soft flour tortillas + stewed whole black beans + scrambled eggs + carnitas in black sesame seed-chipotle sauce + pickled red onion-mango slivers
>> offer rotating signature flavors of meat in sauce and pickled vegetable/fruit (or fresh pico)
Wednesday Carver: Prime rib + scalloped potatoes + au jus + grilled broccolini
>> offer rotating homestyle Sunday suppers at mid-week lunch
À LA CARTE INSPIRATIONS
Biscuit Smashed Burger: Buttermilk biscuit + beef smashed burger + white American cheese + fried egg + smoked paprika-maple aïoli
Osso Bucco Grits Bowl: White cheddar grits + sautéed spinach + pork osso bucco (off the bone chunks) with sauce + poached egg + gremolata
Everything Carnitas: Griddled egg in a hole everything bagel half + carnitas + shredded habanero Jack cheese
Breakfast Fried Rice: Red jasmine rice and sprouted brown rice + hard-scrambled eggs + breakfast sausage + green bell pepper + soy sauce
Stout Shorty Mac: Mac and cheese + beer-braised beef short rib chunks + pickled mustard seeds + fried parsley crumbles