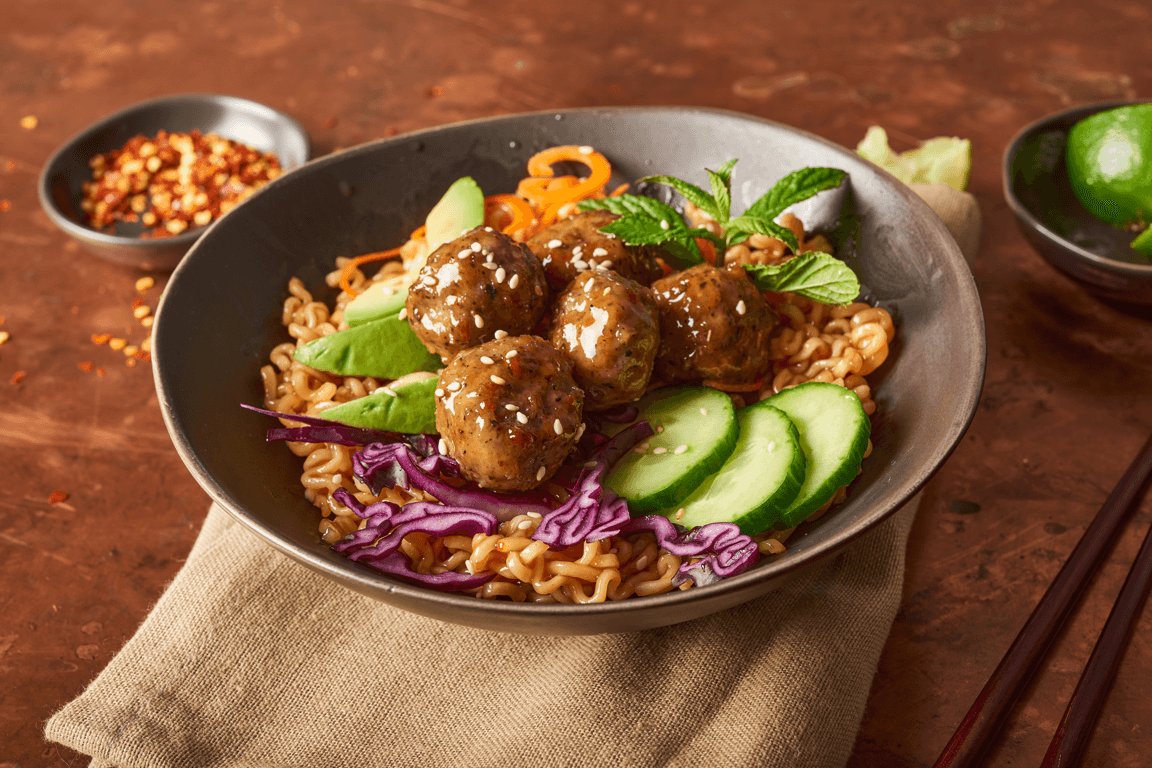 Diner enthusiasm for the Mexican flavor pantry has long dominated the American foodservice landscape, and it shows no signs of diminishing. Research firm Datassential identified Mexican as the top menued global cuisine in 2022, and one particularly prized by Millennials and Gen Z. Its enduring popularity inspires the ongoing development of products and recipes designed to keep the category fresh and inventive, while leading guests through easy explorations of new menu items.
The core flavors at the heart of classic Mexican dishes—chipotle, green chiles, cumin, onion, garlic, cilantro—pair well with other global cuisines. Their versatility is due in large part to a profile that is bold, but not overly spicy. The distinction is important. While hot-and-hotter is a legit class that has many fans, there is arguably a deeper appreciation among guests for robust flavors that offer a measure of dimension, especially in sophisticated builds.
"During the pandemic, consumers looked to food—specifically regional flavors—to fulfill their need to explore and travel," says Kyle Flottman, Brand Manager, Burke Corporation. While COVID constraints may have accelerated the embrace of global cuisines, these trends have shown no sign of slowing since. "Consumers are increasingly looking for complex and bold flavors from their favorite restaurants."
No Visa Required
Burke Corporation has introduced a new Mexican-inspired line of fully cooked and seasoned premium meat toppings to help chefs capture this interest through novel pairings of cuisine signatures. "When it comes to food, there are no borders," says Erich Chieca, Executive Chef, Burke Corporation. "When chefs and foodies travel the world, immersing themselves in other foods and cultures, they bring those flavors home, fusing them with their own. This is the genesis of the American flavor melting pot."
The versatility of the new BURKE® Mexican-Inspired product line—featuring six varieties of meatballs, sausage and crumbles—presents chefs and foodservice operators with an easy way to raise their global game, exciting customers without adding back-of-house complexity. Taking inspiration from the seven culinary regions of Mexico, each product delivers a powerful—and distinctive—punch of flavor in a small bite:
Cooked Sausage with Salsa Verde-Style Seasonings: Highlighting green chiles, onion, cilantro and garlic
Beef Meatballs with Smoky Chipotle Seasonings: Serving up hints of smoke, sweet and spice
Chicken Sausage with Tinga-Style Seasonings: Boasting tomatoes, chipotle, garlic and chile pepper
Pork & Beef Meatballs with Albondigas-Style Seasonings: Delivering the spicy notes of ground red pepper, onion and garlic
Chorizo Sausage Crumbles: Featuring the kick of ground red pepper, paprika, garlic and cumin
Mexican Style Beef Crumbles, Zesty: Starring cumin, green chiles, garlic, paprika and tomatoes
"The meatballs really shine as the centerpiece of a dish, packed with incredibly bold flavor cues," says Flottman. "The sausage and the crumbles can be used in any meal and any daypart, from quesadillas and nachos to dishes you may not expect, like pizzas, bowls and pasta dishes." It's in this opportunity to explore the unexpected that the potential of these products comes into its own.
The Albondigas Noodle Bowl pictured above is a great example of how the line of Mexican-inspired meats by Burke Corporation can drive next-level culinary creations. The Pork and Beef Meatballs with Albondigas-Style Seasonings by Burke Corporation top a bed of Asian noodles, paired with cucumber slices, avocado slices and a honey-soy sauce glaze for a sweet-heat collision of cultures. Here are four other menu inspirations that showcase how bold flavors can burst through small packages to transform the flavor experience—and improve the culinary fluency of your operation.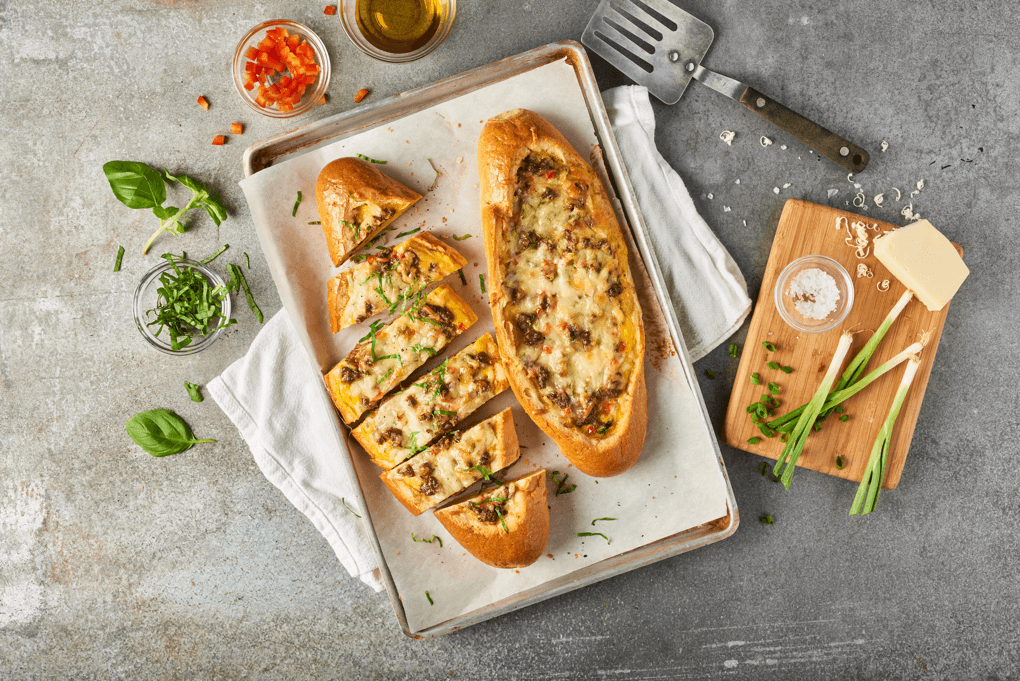 1

Mexican Cheese Bread

This riff on a traditional Georgian khachapuri uses Mexican Style Beef Crumbles, Zesty to turn up the crave factor for a bold breakfast dish. Pull apart French bread carries the pizza-like mix of crumbles, mozzarella, basil, bell pepper and scallions.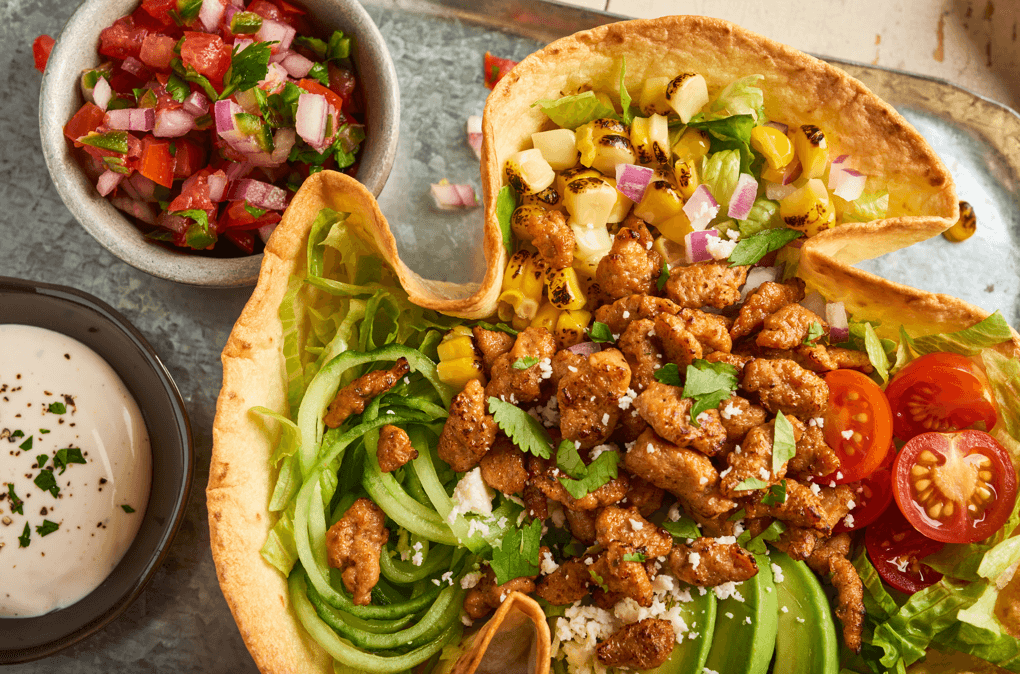 2

Chicken Tinga California Bowl

The classic taco salad gets a flavor upgrade with Chicken Sausage with Tinga-Style Seasonings. Featuring hints of tomato, garlic, chipotle and chile pepper, the crumbles pair well with other Cali-Mex ingredients, such as roasted corn, cherry tomatoes, avocado slices, rings of cucumber, red onions, cilantro and lettuce, all served up in a large, crispy tostada shell.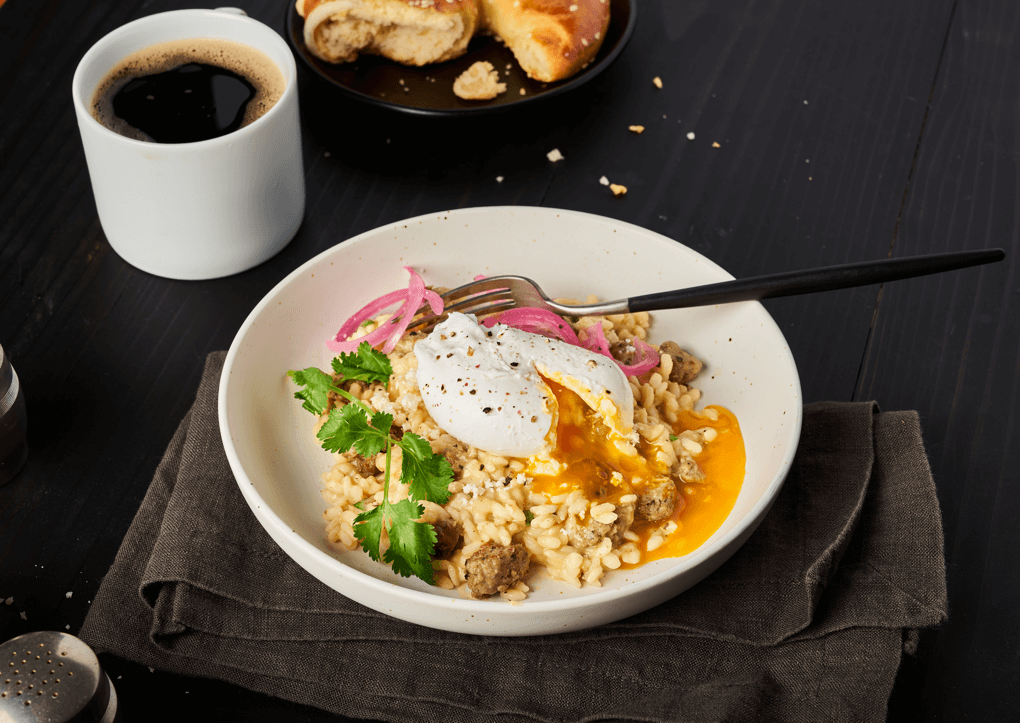 3

Salsa Verde Sausage Breakfast Risotto

You'll discover notes of green chiles, onions, cilantro and garlic in the Cooked Sausage with Salsa Verde-Style Seasonings by Burke Corporation. Used in this breakfast bowl, they offer flavor and textural contrasts to creamy layers of risotto and Cotija cheese, topped with a silky poached egg and the sharp bite of accompanying pickled red onions and cilantro.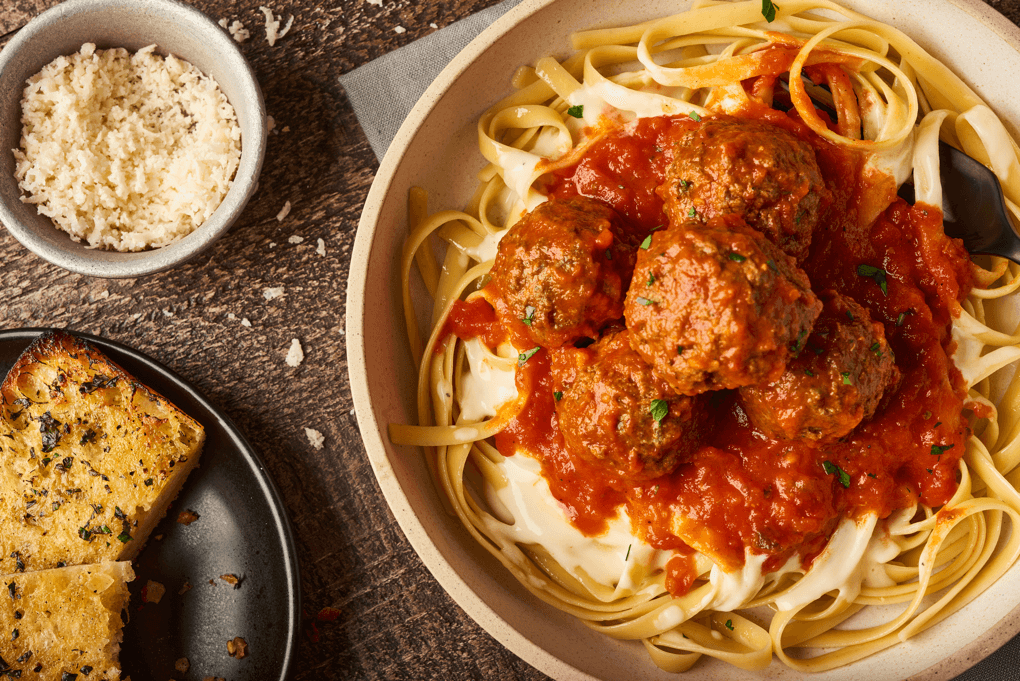 4

Meatballs with Marinara, Alfredo & Roasted Ciabatta

Hints of smoke, sweet and spice characterize these beef meatballs with smoky chipotle seasonings, making them the perfect complement to traditional marinara sauce. Pasta, alfredo sauce and roasted ciabatta bring together this union of Italian and Mexican.

Chieca also points to the possibilities of using BURKE® Mexican-Inspired products to riff on classic dishes from different points around the Mediterranean, from Spain to Italy to Greece to Turkey. "Many of the exact same ingredients are already being blended in different combinations," he says. "Chefs can use these products to continue to blend and bend cuisine signatures." While Chieca concedes that some iconic dishes "may be best left alone," he encourages chefs to indulge in flavor play, "as long as the new creation pays homage to the classic."
Flavor Complexity Meets BOH Simplicity
The from-scratch appearance and flavor of the BURKE® Inspired product line is key to its menu versatility. While restaurants could make these items by hand, Burke Corporation gives them the benefit of economies of scale. Foodservice operators will discover other back-of-house advantages, especially in contrast to working with raw meats. Start with the cost savings of gaining 100 percent product yield. IQF (individually quick frozen) processing provides greater precision and less waste in recipe prep. The fully cooked format reduces food safety risks. And then there's the power of product consistency. "You and your customers know what you're getting—every time," says Flottman.
Your customers stand ready to join you in some culinary "travel," following their favorite Mexican flavors to exciting new destinations. Are you ready to give them a taste of where your menu can go? Click here to learn more about the Burke Corporation, Mexican-Inspired products.