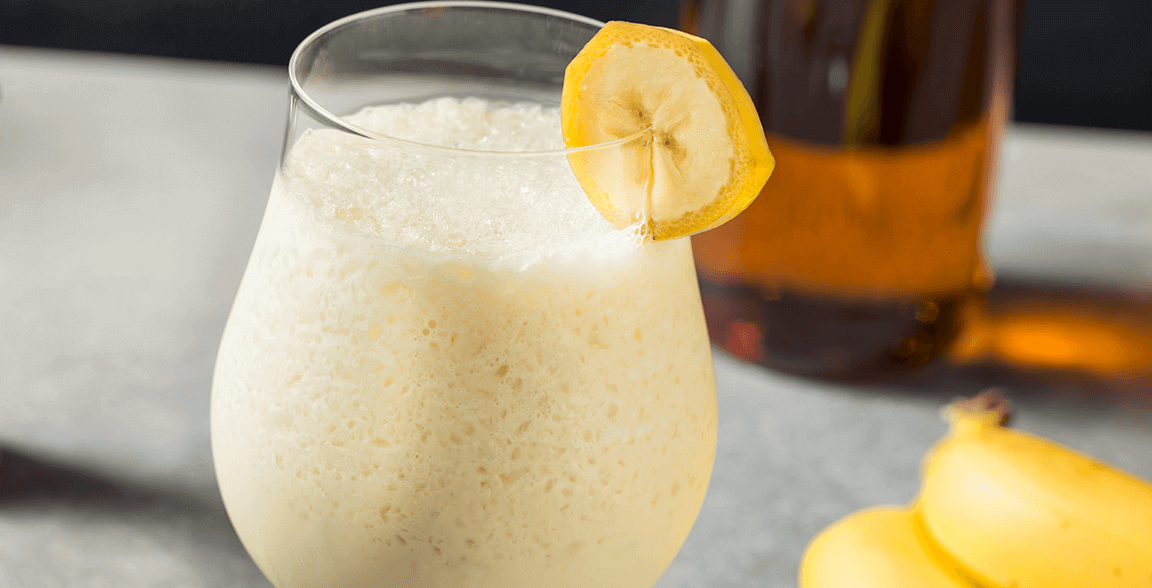 By Rob Corliss
June 25, 2022
Banana is the trending ingredient that has risen above its humble pedigree. Beverage developers are tapping its comforting profile for both non-alc and cocktail menus alike. Layering beverages with fresh banana purées, syrups, bitters or other infusions delivers that familiar-yet-tropical tone that has helped this fruit find stardom today.
Here, we look at 10 approaches meant to drive menu excitement by infusing banana into beverages.
NON-ALCOHOL BASED
Banana can transform traditional beverages into contemporary stars. Fresh banana or banana purée, "milk" and syrup add flavorsome sweetness and creamy texture to smoothies, shakes and frozen juice blends. Banana's ability to morph with just about any flavor makes it a must-have beverage ingredient.
TRY THIS:
Iced Banana Key Lime Creamer: Banana "milk" + bullet ice + Key lime egg foam (topper) + crushed graham cracker
Flamingo Shake: Guava-banana milkshake + ruby chocolate shavings
ON THE MENU:
Banana-Rama Milkshake: Johnson's triple vanilla bean ice cream, fresh banana, caramel, cinnamon graham cracker, whipped cream, cherry — Cap City Fine Diner and Bar, Dublin, Ohio
PB&J Smoothie: Peanut butter, banana, dates, housemade cashew milk, and agave nectar poured over housemade strawberry-chia jam — Nekter Juice Bar, based in Orange, Calif.
The Turmeric: Pineapple, carrot, banana, apple, ginger, turmeric — Juice It Up, based in Irving, Calif.
ALCOHOL BASED
Banana grounds complex flavors in a familiar profile that makes contemporary drinks approachable. Whether injecting subtle or assertive banana flavor, banana "milk," liqueur and fresh banana treatments add richness to cocktails. A boozy drink with a splash of banana signals fun, nostalgia and escape.
TRY THIS:
Capri Fun: Pineapple juice + banana "milk" + passionfruit purée + coconut rum
Lemon Breeze: Banana liqueur + yuzu juice + prosecco
ON THE MENU:
BCP-tini: Selvarey rum, Colina Colada horchata, banana liqueur, housemade banana cream pie purée, served with a caramel and graham cracker rim — Emeril's Coastal, Miramar Beach, Fla.
Banana Mojito: Mojito sorbet, mint, caramelized banana — The Bazaar by José Andrés, South Beach, Fla.
Fat Elvis (specialty shot): Screwball peanut butter whiskey, black raspberry and banana liqueur, cream of coconut — Daquiri Deck, Sarasota, Fla.