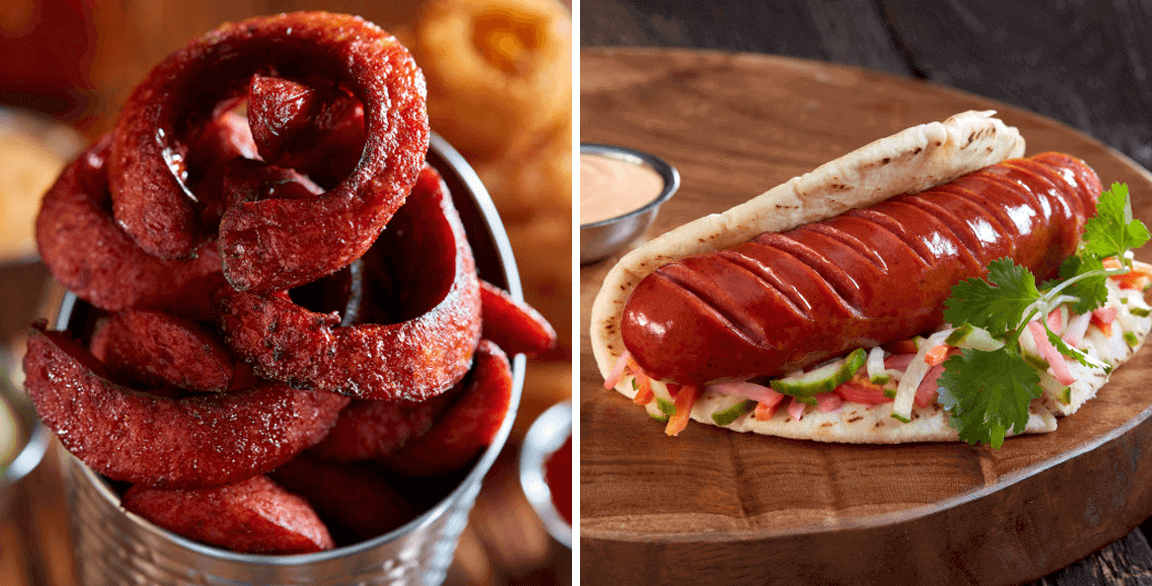 By Flavor & The Menu
June 23, 2022
Andouille sausage has such intrinsic and powerful associations with Cajun cooking that many chefs view it through a narrow lens: as a niche ingredient that may or may not fit their brand identity. Well, it's high time to reconsider your culinary stereotypes, because andouille boasts an approachable flavor profile that presents opportunities for inspired menu moves.
Johnsonville, America's #1 Sausage Brand, may be best known for its brats, but menu developers may be surprised to learn that Smoked Andouille Sausage is the best-selling SKU in Johnsonville's foodservice lineup.
While its rich Cajun roots drive much of the more traditional menu applications of this specialty sausage, chefs can easily adopt andouille into a broader range of dayparts and dishes, including those that push well outside of its regional bounds.
"Our juicy Andouille brings a blend of garlic, a bit of heat from cayenne pepper and chile powder, and hardwood-smoked flavor," says Cole Hansen, Corporate Chef for Johnsonville Foodservice. "These flavor notes will take any dish, from any daypart, and raise it to another level." In addition to its appealing flavor profile, the natural casing of Johnsonville's Andouille allows it to be easily sliced and added to, say, a breakfast hash, a soup or a loaded fries appetizer, he notes, adding, "This versatility allows you to attract new customers by providing a broad range of offerings, while only needing to source one item."
The key to breaking past expectations, says Hansen, is to focus on the spice blend associated with andouille, rather than getting locked into the sausage's traditional Cajun roots. "When thinking of the spice profile—garlic forward, with just a little heat—it becomes easier to stretch the boundaries for menu applications," he says.
The approachable flavor of andouille presents a bridge for safe exploration of new menu items by diners, while Johnsonville's reputation for quality gives a similar reassurance to menu developers. While classic Cajun-inspired dishes like po' boys, gumbos and jambalaya can provide an authentic flair to any number of concepts, here are seven innovative ways to use Johnsonville's Smoked Andouille Sausage to expand and elevate your menu without compromising your culinary point of view.
1

Andouille Frites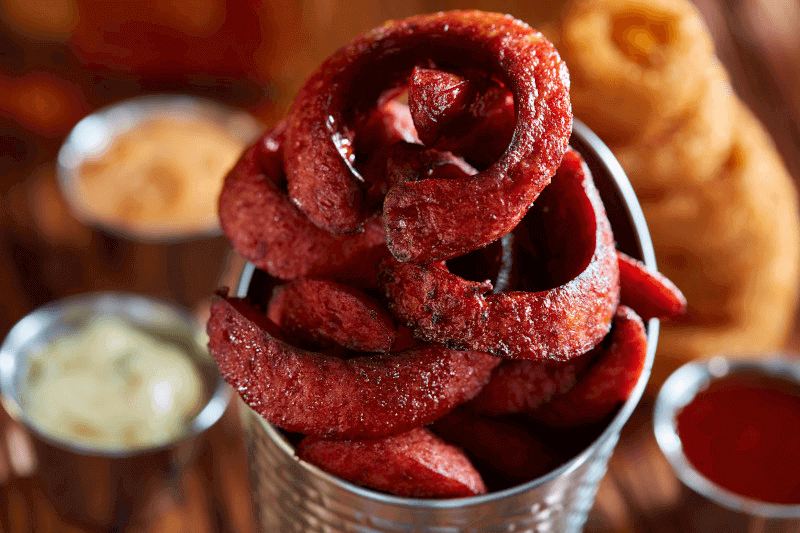 Street food culture inspires a fresh take on the longstanding popularity of fries in all their iterations. These "meat frites" are made by cutting Johnsonville's Smoked Andouille Sausage into lengthwise quarters that are then deep-fried until browned and crispy. Serve with a roasted garlic aïoli for dipping.
2

Andouille, Kale and Potato Soup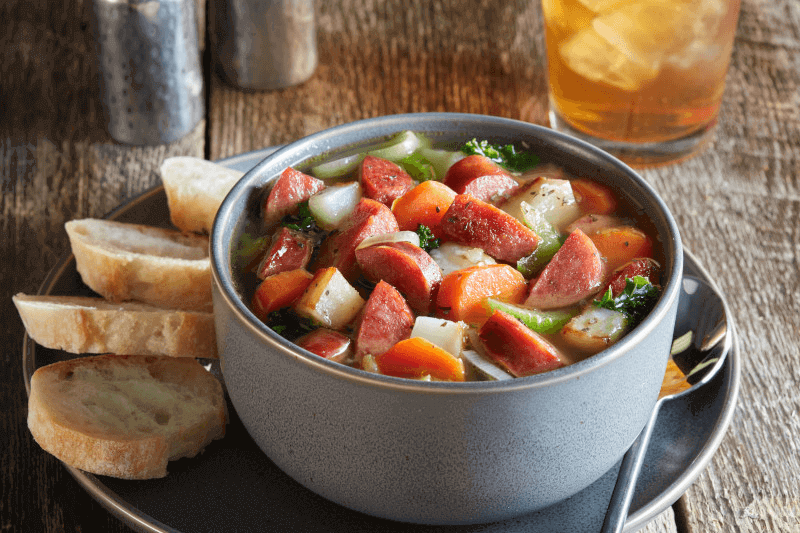 This hearty, nutrient-dense soup features Johnsonville's Smoked Andouille Sausage, along with fresh kale, carrots, chopped celery, pearl onions and baby red potatoes for healthy comfort, one spoonful after another.
3

Sausage Board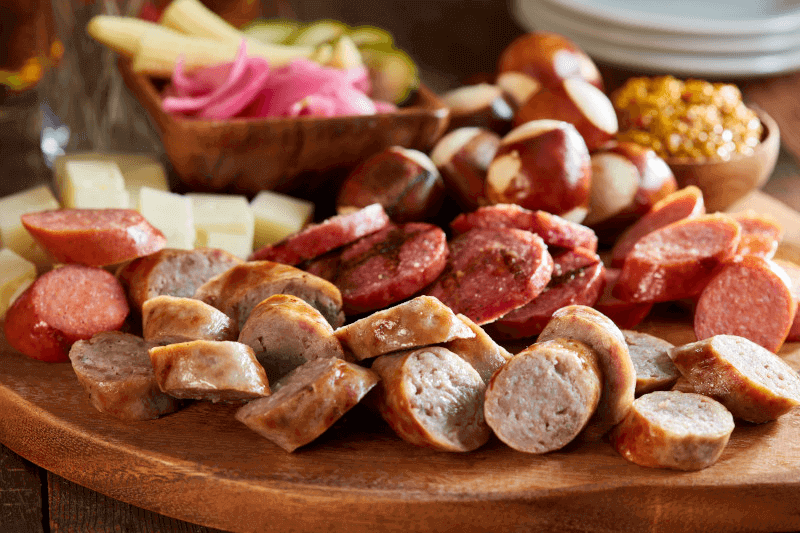 Leverage the current popularity of charcuterie by menuing a shareable sausage board. Pair slices of Johnsonville's Smoked Andouille Sausage with its Original Bratwurst and Original Summer Sausage. Add an assortment of pickled vegetables, cubed cheeses, pretzel bites and grainy mustard for a Happy Hour or late night bar bites menu.
4

Andouille Chopped Salad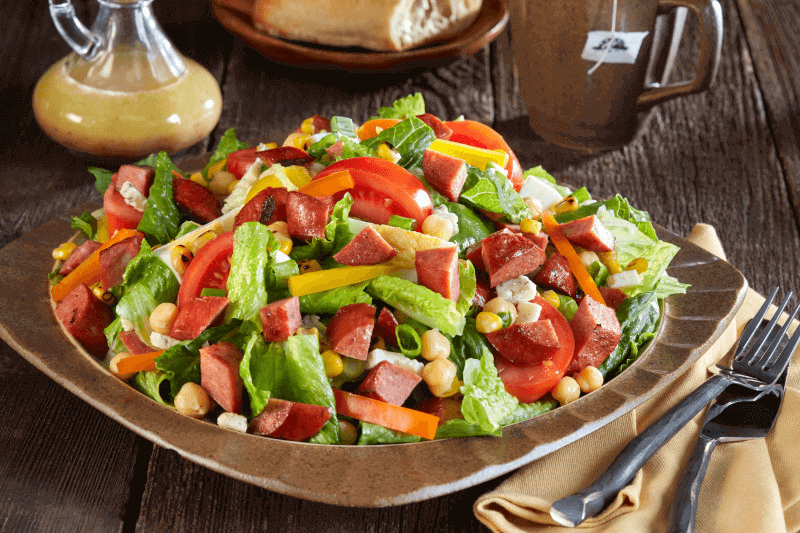 Dial up the abundant flavor fest of a chopped salad by adding Johnsonville Smoked Andouille Sausage to a base of greens plus roasted corn, fresh tomato wedges, crispy chickpeas, blue cheese crumbles and a trio of sliced bell peppers. Drizzle with a housemade vinaigrette.
5

Andouille Ranchero Sandwich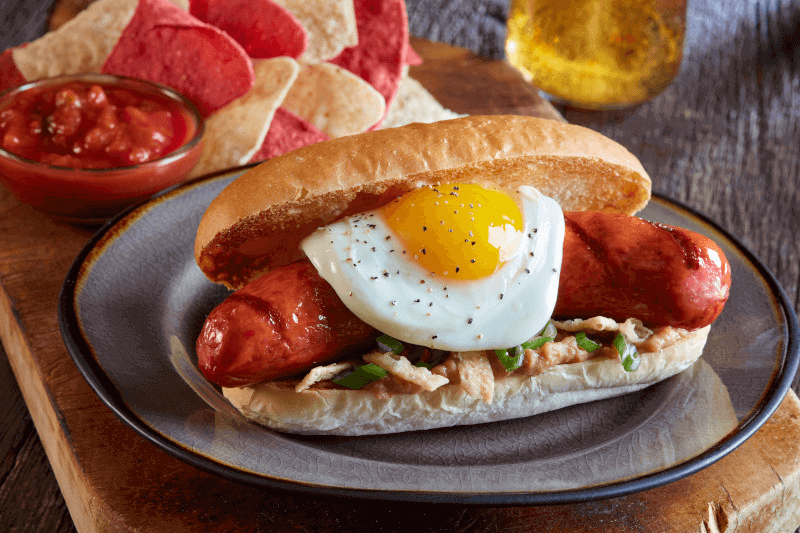 Start by grilling Johnsonville Smoked Andouille Sausage and then layer it on a butter-toasted bun with refried beans, crispy tortilla strips, sliced green onions and creamy Sriracha aïoli. Top with a sunny-side-up fried egg for a robust handheld that boasts a signature identity.
6

Andouille Banh Mi Wrap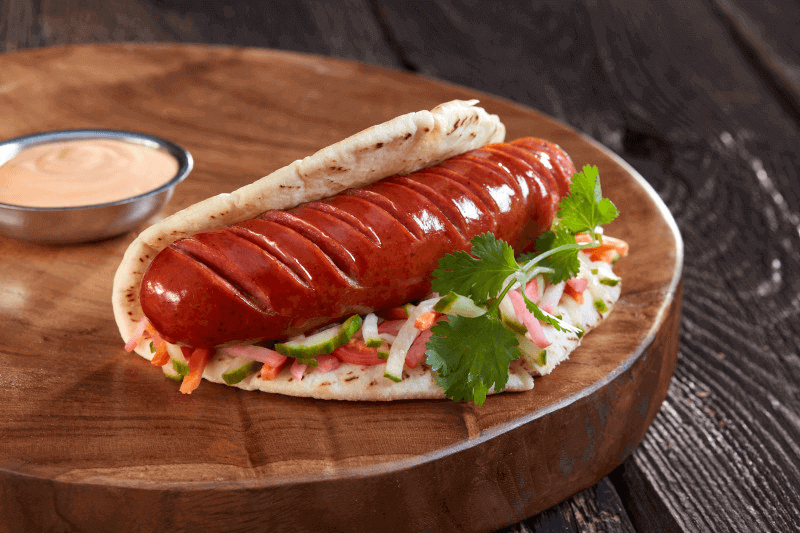 Bring in trending global flavors by combining grilled Johnsonville Smoked Andouille Sausage with pickled daikon and carrots, cucumbers and cilantro. Spike up the flavor with a fresh lime Sriracha aïoli and serve on warm pita.
7

Smoked Andouille Hash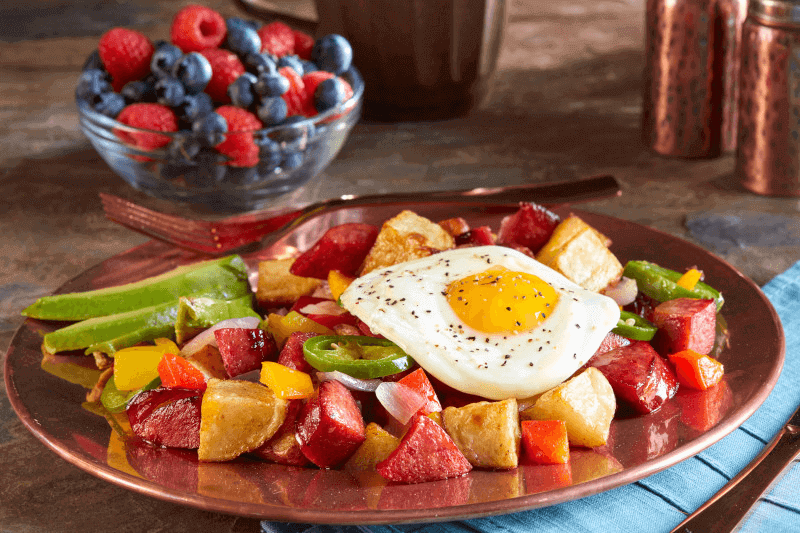 Johnsonville Smoked Andouille Sausage can take conventional breakfast fare in exciting new flavor directions. Add diced or sliced sausage to crisp fried potatoes, tender onions, red bell peppers and sliced jalapeños. Turn it from a side to a meal—for morning or all-day breakfast—by adding a farm-fresh fried egg.
To learn more about Smoked Andouille Sausage, visit foodservice.johnsonville.com