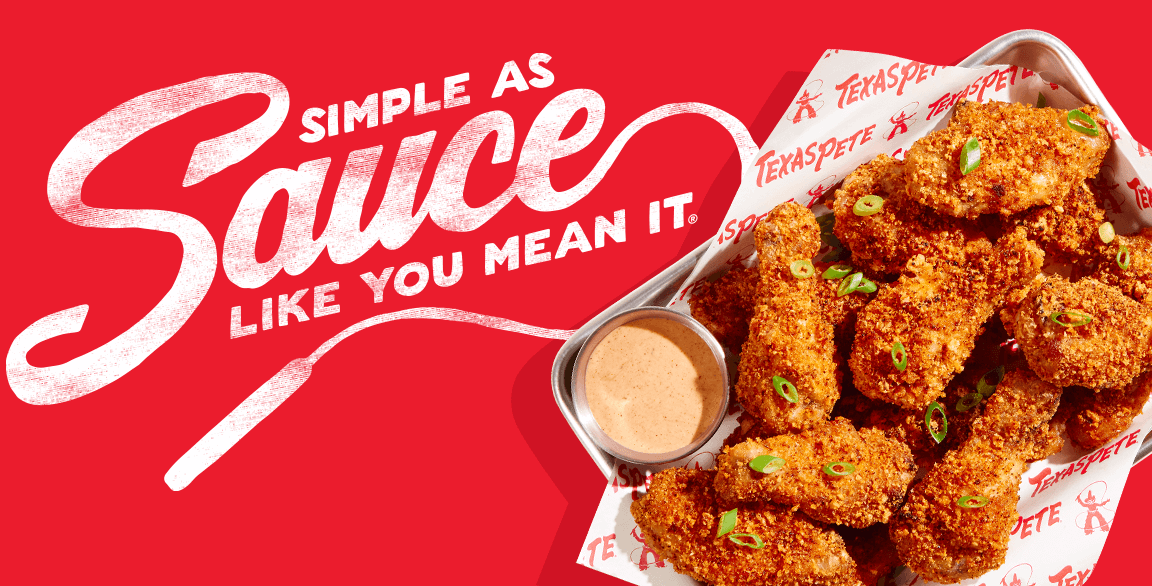 Appetizers are in high demand during football season. Sharable appetizers should be a priority strategy for restaurants wanting to improve ticket values during this time of the year. So, as you're planning the best options to improve add-on sales, what are the bite-sized dishes consumers are craving in 2022? Some emerging options might surprise you, and delight your guests!
Boneless wings are at the top of the list, up 27% over the past four years, according to Datassential's latest research.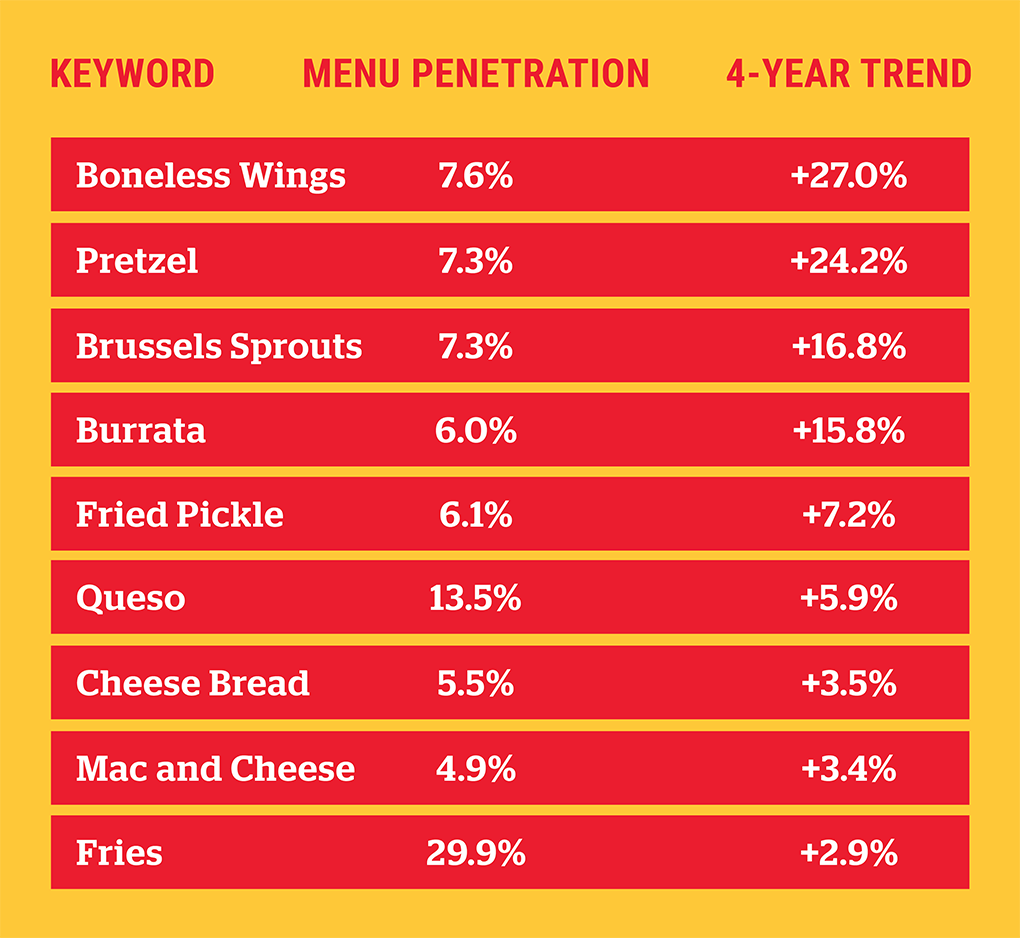 The classic bone-in wings are on four times as many menus, so there's a great differentiating opportunity for boneless wings in the menu plan for almost any operation. Both are craveable, transport well for tailgate or delivery, and can be customized to make them your own. Boneless wings are growing in popularity for their convenience and "less mess" benefits, so it's a great complement to traditional bone-in wings that allow you to extend the value of your signature sauces without creating a whole new kitchen process.
Unique recipe ideas and easy prep for wings of any kind are at the heart of a winning menu addition. Our challenge was to use a limited number of ingredients to prep at least 60 wings in 10 minutes or less. The result was inspired by a keto-friendly approach to breading… pork rinds and Texas Pete® DUST Dry Seasoning!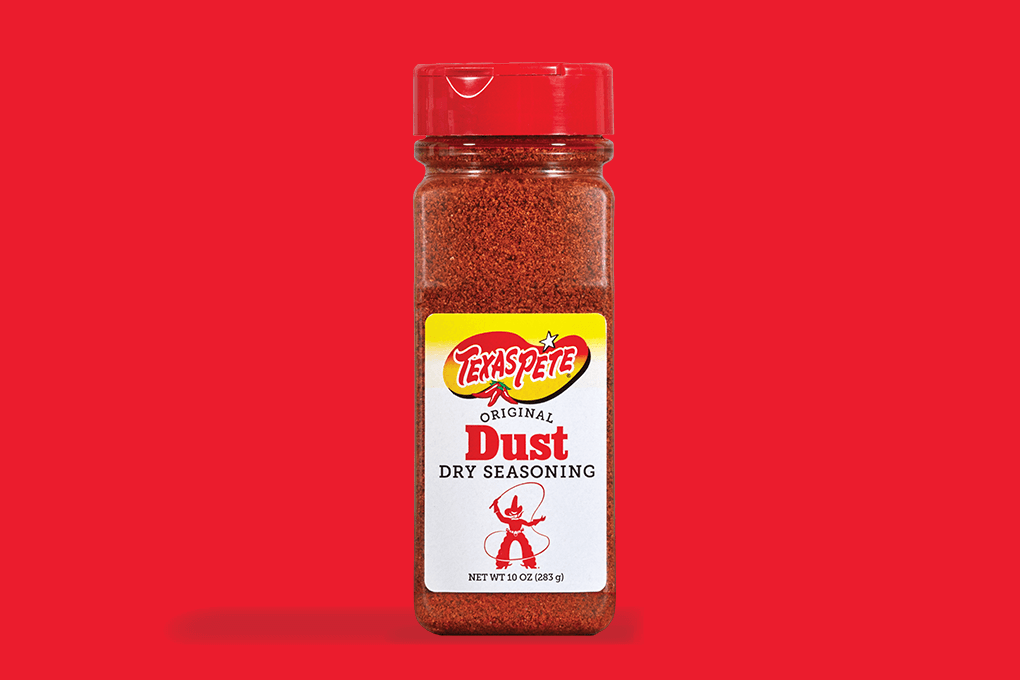 Pork rinds are perfect as a coating for air-fried and baked wings, chicken strips, or even shrimp. Break them down in a food processor for a few seconds to create a base. Then mix in Texas Pete® DUST Dry Seasoning, some brown sugar, and lime juice (ingredient amounts listed in the official recipe available HERE) to create a delicious symphony of sweet heat with a citrus finish. The test kitchen team called the process "Spicy Wing Crunch," which is now part of the Texas Pete® Simple As recipe collection that you can access now. The entire collection offers operators easy-to-prepare recipes with five or fewer ingredients that can be readied in 10 minutes or less.
Texas Pete® has been an innovator in wing inspirations for decades with a variety of flavored wing sauces. Extra Mild Wing Sauce is still one of the best sellers in the line for its balance of flavor and heat. Too much heat can polarize customers who have a milder palate. Yet, if your mission is to attract customers who want more spice to their sauce, Texas Pete® has a hot Buffalo wing sauce that will surely meet their expectations.
The latest innovation sure to be a popular option for this season is Texas Pete® 1 oz. Dipping Cups. Included in the collection are Mild Wing Sauce, Original Hot Sauce, Honey Mustard Sauce, and BBQ Sauce.
As you huddle with your team to design the perfect game day experience for your guests, don't forget that wings are an opportunity to drive sales and customer buzz about your signature offerings. Texas Pete® is the perfect partner to make your appetizer menu irresistible.