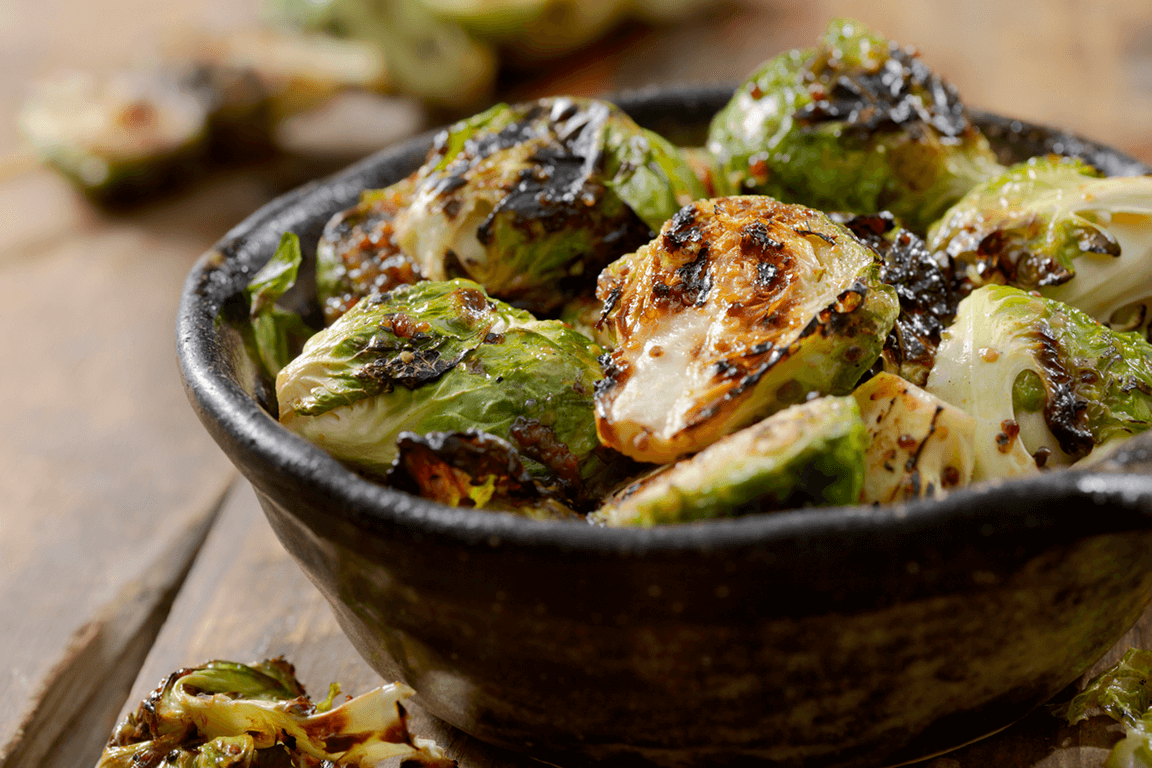 Asian flavors continue to inspire innovation on American menus, with spicy ingredients capturing the most attention, from Korean gochujang and Thai bird's eye chile to Malaysian sambal and Chinese chile crisp. When looking to add a signature flavor story to vegetable dishes, look to bold Asian flavors for inspiration. Here, we focus on six trending tastebud awakeners, citing menu examples from restaurants nationwide. Using those menu sightings to spark ideas, we then offer creative iterations, providing further exploration of complementary fiery flavor options.
1
TOGARASHI
Glazed Turnips: Turnip leaf soubise, hazelnut miso butter, togarashi pickles
Le Pigeon, Portland, Ore.
TRY THIS
Use lemongrass or yuzu to brighten the togarashi pickle marinade
Keep the original but finish the dish with hot ginger salt-cured egg yolk (grated)
2
SRIRACHA VERDE
Vegetable Side: Indonesian spiced maitake mushrooms, Sriracha verde, crispy shallots
FlintCreek Cattle Co, Seattle
TRY THIS
Use a galangal-spiked green sambal in place of Sriracha verde
Add white pepper and turmeric to spice the maitake mushrooms
3
WASABI
Snap Pea Tempura: Tempura-fried snap peas, wasabi soy salt
Kamonegi, Seattle
TRY THIS
Swap wasabi soy salt for wasabi-spiked gomasio (toasted sesame seeds ground with coarse salt)
Pair a Thai sweet chili sauce-roasted strawberry dip to complement the snap pea tempura
4
KIMCHI
Kimchi Trio: Apple, escarole, napa, watermelon radish, yu choy
Joule, Seattle
TRY THIS
Introduce creative spicy kimchi flavors outside of the classic Korean profile
Change up the kimchi profile seasonally
5
GOCHUJANG
Stir-Fried Okra & Broccolini with gochujang, rice cake, flax seed crunch
Unconventional Diner, Washington, D.C.
TRY THIS
Use a gochugaru dashi instead of gochujang
Replace gochujang with a yuzu kosho chimichurri
6
SPICY HOISIN
Spicy Fried Cauliflower: Sesame tempura-fried with spicy black bean hoisin sauce, toasted cashews, scallions, cilantro, Sriracha aïoli
Thirsty Lion Gastropub, based in Scottsdale, Ariz.
TRY THIS
Use peppery bird's eye chile-black tahini (or peanut butter) hoisin in place of spicy black bean hoisin
Season the sesame tempura batter with mala heat (cayenne and Sichuan peppercorn)