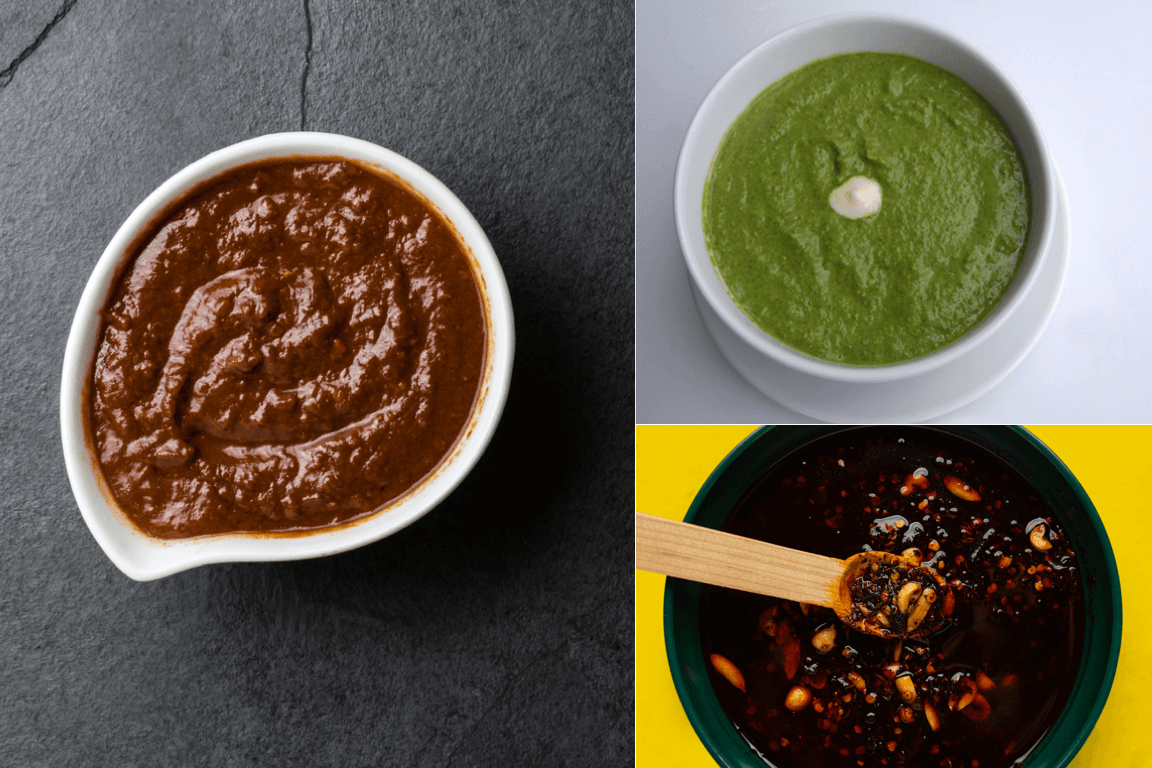 Consumers are placing greater importance on experiencing flavors that honor the source of a food's origin. Global sauces offer operators a way to effectively deliver, by introducing tastes connected to the cultural heritage from specific regions or countries. These sauces not only provide flavor excitement but also offer consumers an experiential journey to explore new flavors.
When looking for inspiration, menu developers can look to Latin America, a region that provides a vital pipeline for innovation, especially suited to an array of dynamic sauces. Here we focus on three emerging sauces: one from Venezuela and two from Mexico. Each has the essentials to engage consumers and provide menu opportunity. Primed to track towards mainstream, each sauce flavors just about anything savory, complementing both Latin and non-Latin dishes.
These three sauces are ripe for riffing, which make them easy to integrate into dishes. Below we define the different sauces, then explore both close-in and further-out culinary approaches. This exploration will help serve as a starting point to inspire menu implementation.
1
GUASACACA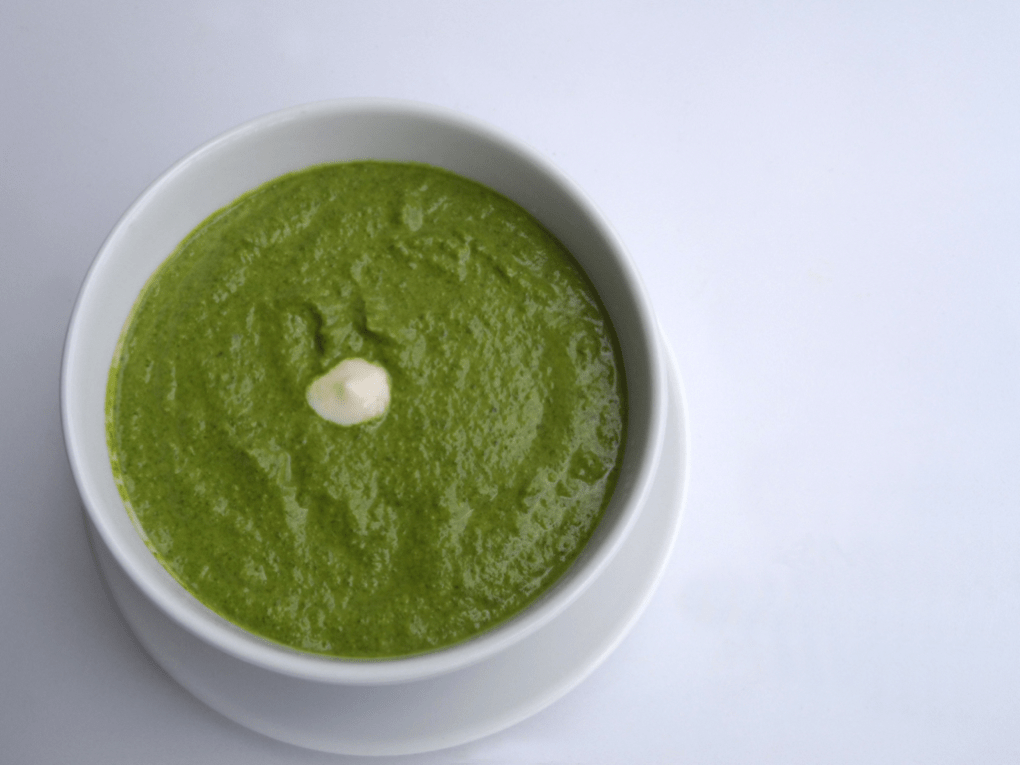 Guasacaca ("wah-sah-kaka") is a chilled vibrant green sauce that hails from Venezuela, typically starring avocados, onion, bell pepper, cilantro, parsley, white or rice vinegar, jalapeño, garlic, sea salt, lime juice and olive oil. The oil gives it a silky-smooth crema-like texture, opening up its menu possibilities nicely. Guasacaca separates itself from Mexican guacamole in that it is a chilled sauce, with the added ability to also function as an airier dip or condiment. Furthermore, the cooling rich creaminess is spiked with mild heat and a punch of tangy and herbal freshness.
Operators can court avocado fans by menuing guasacaca. Healthful and bursting with vibrant color, this Latin sauce speaks to today's flavor preferences. Implement with grilled or roasted meats/seafood/vegetables, potatoes, eggs, sandwiches, tacos, grain bowls, salads, salad dressings and more.
(It's worth noting that the Dominican Republic boasts a similarly named sauce, called wasakaka, which swaps out the avocado and leans in harder to the fresh chopped parsley.)
CLOSE-IN APPROACHES
Summer Venezuelan Surfer: Slices of grilled flank steak and shrimp served alongside a schmear of guasacaca, paired with roasted fingerling potatoes
Aleppo Verde Fries: Aleppo chile- and sea salt-seasoned steak fries drizzled with guasacaca and garnished with minced pickled red onions
FURTHER-OUT APPROACHES
Power Pasta Salad: Chilled cavatappi pasta tossed in guasacaca, chopped grilled red bell peppers, broccolini and yellow squash, along with Kalamata olives and ribbons of capicola
Arepa Dog: Char-grilled all-beef hot dog thinly wrapped in arepa dough then baked, served with guasacaca for dipping
2
MOLE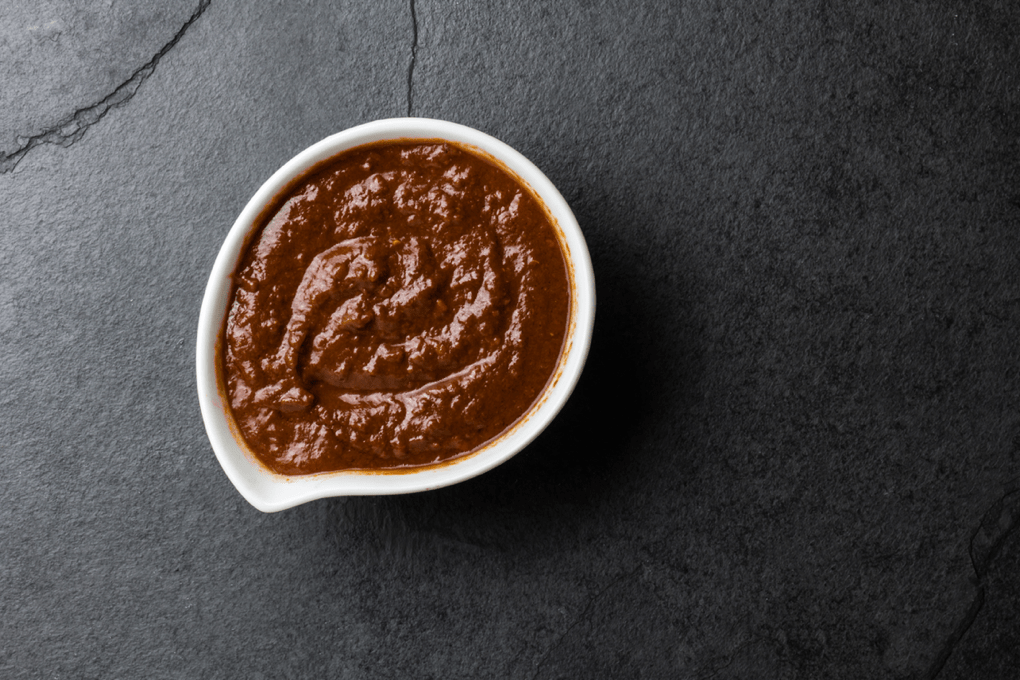 Mole, the treasured national sauce of Mexico dating back centuries, is a complex chile-based sauce with countless variations. It has been finding its way onto American menus for a number of years now, but there's still so much to explore, thanks to a world of possibilities when it comes to both flavor combinations and applications. Typically, mole is prepared with layers of ingredients, simmered over a long period of time then blended to a velvety smooth, thick consistency yielding multifaceted flavors. Its exotic sophistication echoes rich, earthy, nutty, smoky, bittersweet, spicy flavors.
There is a great tradition of moles in Mexico, with a number of prominent versions finding favor here, including: mole poblano, negro, coloradito, manchamantel, amarillo and verde. Countless others across Mexico reflect regional and generational variations— each distinctive with its own flavor, color and intricate blend—some spicier and some sweeter.
Moles can involve 20-plus ingredients, with the order of ingredient cooking and care within each step requiring care and attention—crafting the sauce is labor intensive. While some operations may make a scratch mole, others may find the process prohibitive and choose to purchase a manufactured mole (sauce or concentrated paste) then add a flavor representative of their own intended menu applications. In this fashion, prepared mole becomes viable as a plus-one sauce. Whichever way an operation gets there, moles work beautifully with poached, grilled, seared or roasted meats/seafood/vegetables, egg dishes, burritos, tacos or barbecue, or blended into other ingredients—and so much more.
CLOSE-IN APPROACHES
Manchamantel Chicken Mac: Chopped fried chicken thigh tossed in manchamantel mole served over creamy cheddar mac and cheese, then topped with sliced scallion
Carnitas Mole Enchiladas: Carnitas and blistered bell peppers and onions are rolled in soft corn tortillas then topped with mole poblano, finished with a dollop of requesón cheese and radish sprouts
FURTHER-OUT APPROACHES
Green Monster Mole Bowl: Braised green lentils tossed with mole verde topped with baby spinach, chicken and eggplant stir fry with Thai sweet chile sauce and queso fresco crumbles
Mole Mussels: Mexican-style lager steamed mussels bathed in mole amarillo, sprinkled with fresh cilantro and served with pinto bean-asadero cheese telera bread mollete
3
SALSA MACHA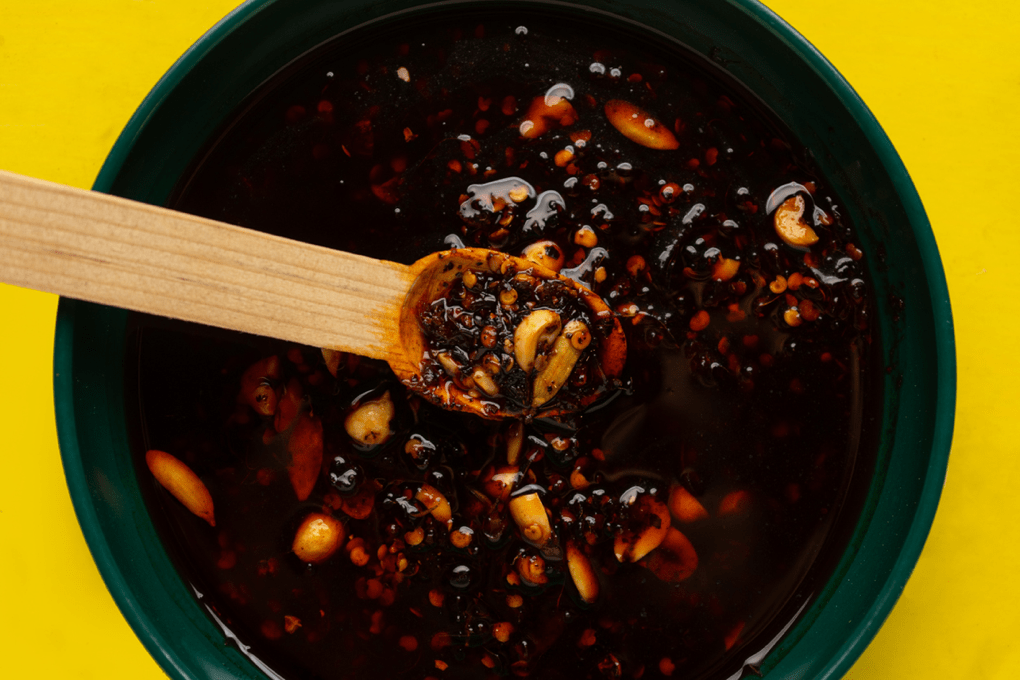 Salsa macha is a coarsely texture condiment from Veracruz, Mexico featuring nuts, dried chiles, garlic, fried white sesame seeds and olive oil. It's similar in appearance, texture and viscosity to the popular Asian chile crisp, but is quite different in flavor. Its reddish-brown color and crunchy bits bathed in oil is addictingly savory and rich with a slight tanginess. Dried chiles (no stems or seeds) vary, but often feature the likes of ancho, morita, guajillo, pasilla, chipotle or chile de àrbol. Apple cider vinegar, a touch of brown sugar, dried Mexican oregano and sea salt round out the flavoring; with optional add-ins of pepita, sunflower seeds, dried fruit or cacao nibs. As with guasacaca and mole, variations on ingredient combinations and amounts abound.
Fragrant oil-based condiments are having a moment, and salsa macha shines as a versatile condiment used as a finishing textural and flavor punch. Implement its use on grilled or roasted meats/seafood/vegetables, soups, hashbrowns, egg dishes, tacos, noodles, as a condiment in bread service, and more.
CLOSE-IN APPROACHES
Macha Madness Chili: Creamy white bean smoked brisket chili topped with a spoonful of cacao nib salsa macha
Salsa Macha Noodles: Hot udon noodles tossed with chile de àrbol salsa macha, browned ground pork, a touch of hoisin, and slices of raw sugar snap peas
FURTHER-OUT APPROACHES
Red Eye Macha Eggs: Crispy tostada topped with smashed black beans, a fried egg and red eye salsa macha (salsa macha with espresso powder); finished with a touch of pico de gallo
Macha Crunch White Bella Pizza: White mushroom pizza (Alfredo, roasted baby bellas, mozzarella, fontina) drizzled with tamarind salsa macha