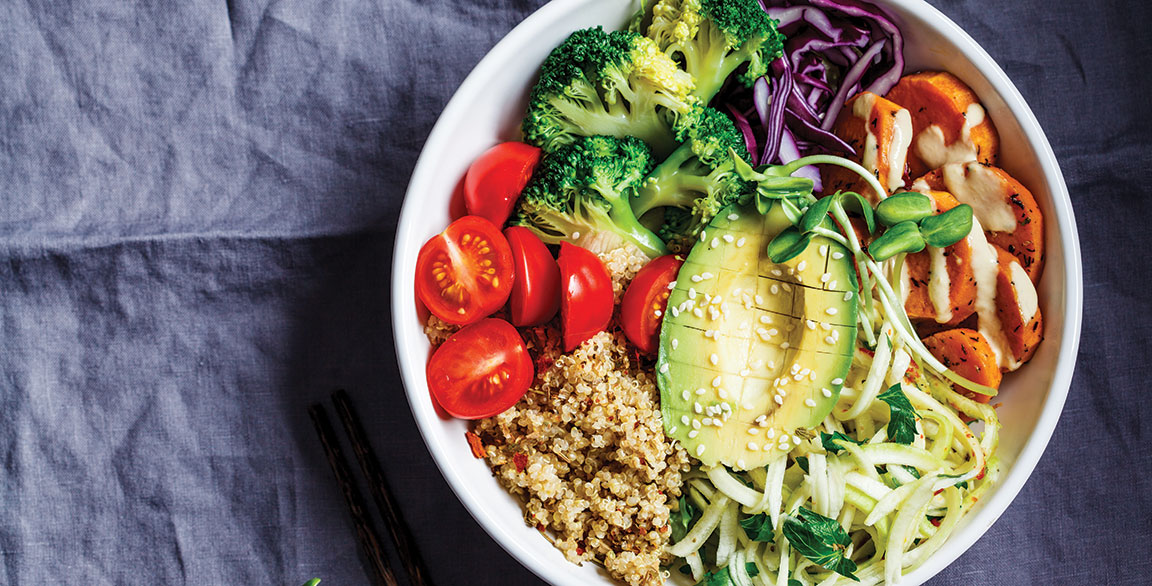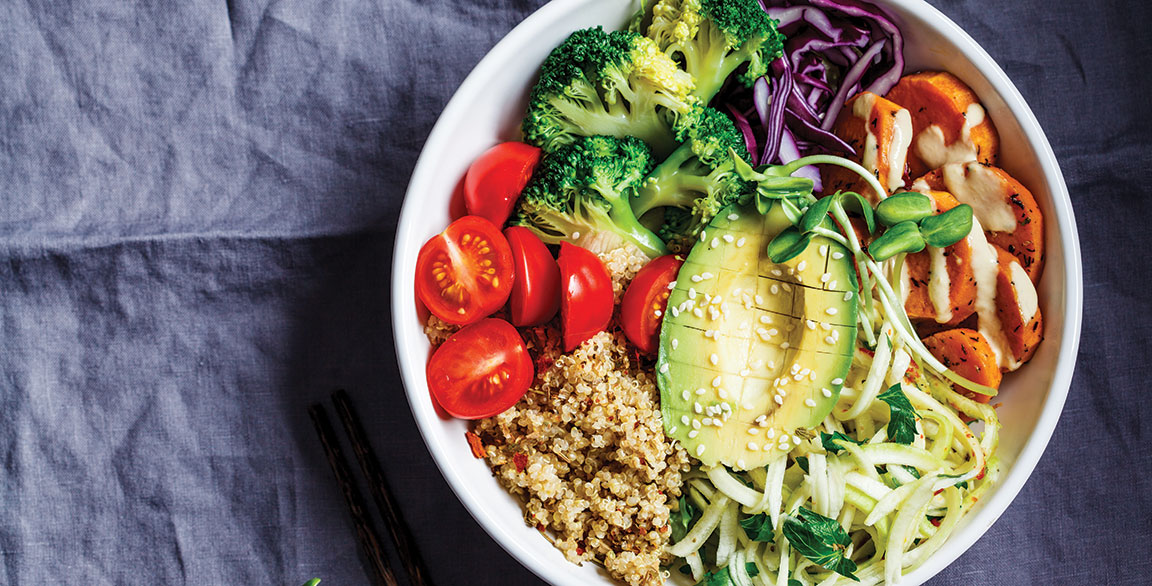 By Flavor & The Menu
November 18, 2021
While trends come and go, bowls are here to stay. "Bowls offer a balanced meal approach with a variety of ingredient choices, served in an easy-to-use, takeout-friendly package," says Mark Sobczak, director of global culinary for Chicago-based Newly Weds Foods. "Bowls have emerged as a full meal solution for any menu daypart."
Like with most food trends, however, what's served in those bowls needs to evolve beyond the novelty itself to continue to feed diners' fickle tastes. Therein lies the rub: How can foodservice operators take those beloved bowls to the next level without taxing their limited back-of-the-house staff and still maintain food costs?
Newly Weds Foods, one of the world's largest manufacturers of batters & breadings, seasonings, sauces, marinades, rubs, glazes and dressings, has plenty of solutions.
"We drive flavor through many different platforms," says Sobczak. "Bowls are simply another platform to give operators the ability to utilize in-house ingredients, and they only need to add one or two new SKUs. They are easy to customize and personalize."
With a skilled culinary team that has its pulse on the latest menu trends, Newly Weds Foods' chefs use quality ingredients as well as the best spices, herbs, peppers and other key components from all over the world to create customized and unique seasonings systems.
"We are in the business of flavor at Newly Weds Foods. Making things taste great is what motivates our 21 global chefs every day," says Sobczak. "Our ability to collaborate throughout the world enables Newly Weds Foods an advantage to deliver on-trend flavors and predict future trends."
Build a Bowl with Newly Weds Foods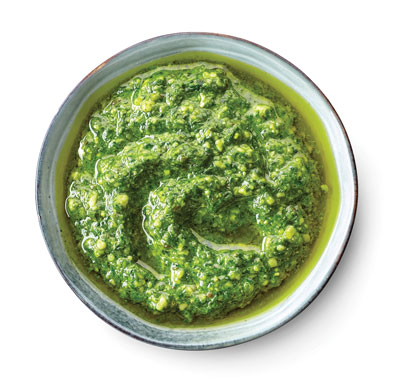 Mark Sobczak, director of global culinary for Newly Weds Foods, walks through the highlights of a perfect bowl build
Flavor is of course the starting point for any successful bowl build. Texture and color are important as well, and that good-for-you factor is a key part of the overall appeal of bowls. "Healthy or perceived healthy is expected in the bowl category," says Sobczak. Newly Weds' capabilities can offer signature bowl-building elements, including a roster of flavor-forward offerings:
Sauces—ranging from Newly Weds' Teriyaki and Tzatziki to Buffalo and Salsa—drive complexity, especially when paired with flavor-absorbing rice and grains.
Seasoning blends elevate the flavor of meats and vegetables.
Newly Weds' new line of RotisseFried Chicken—an inventive melding of fried and rotisserie techniques—is a great way to add value and flavor to bowl builds.
Pickled vegetables with unique global accents like Szechuan pickled green beans bring spikes of flavor.
Newly Weds' new Crunch Sauce offers texture and flavor in a versatile condiment.
Seasoned nuts and seeds or topical shake-ons, like its new line of Chicken Salt blends offer a perfect finish of flavor and texture.
Learn more at www.newlywedsfoods.com