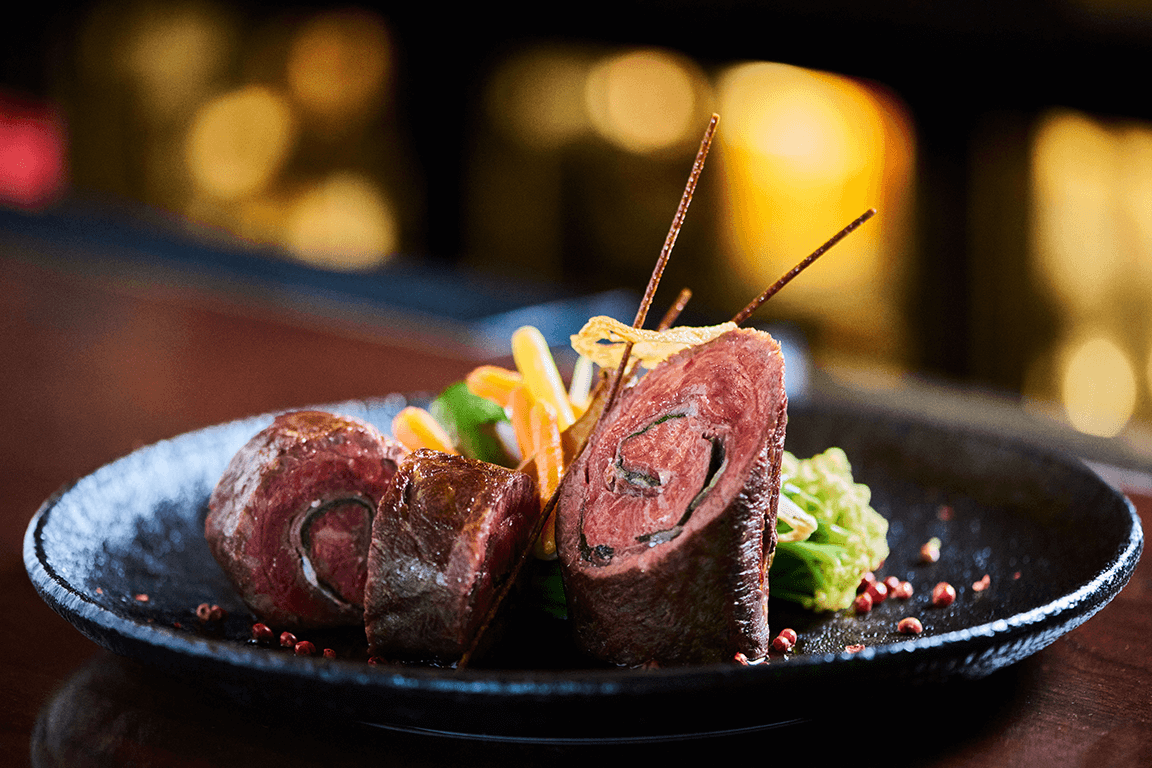 There's no need for alarm. The butter-basted, pan-seared, beautifully marbled rib-eye isn't going anywhere. American diners have an enduring passion for a premium steak gracing the center of the plate, and that's unlikely to change, predicts Pete Geoghegan, Culinary Director for Cargill Protein Division (North America). But, he notes, Millennials and Gen Z consumers, are growing up in a much different food-focused culture than their parents. They may not yet have the disposable income for steakhouse prices, but they are building an appreciation for high-quality, flavor-forward restaurant experiences.
"Food is everywhere they look. It's global. It's creative. It's filling up social media feeds," says Geoghegan. His own generation may have only had "grandma's stew" to consider when looking to use beef beyond steak and burgers, but younger demographics are influenced by more aspirational examples, as chefs and menu developers fully embrace the opportunities here.
He sees a number of drivers at work. Dishes that reflect the authenticity of a chef's experiences—not just regional but micro-local recipes and preparations—are attracting increased attention. "It's not just Asian or Mexican, it's a dish from a particular province or town," says Geoghegan, adding that it's not just areas halfway around the world. "Many Americans are learning about global foods through local restaurants and how they prepare a particular dish. Chefs are taking these nuggets to develop their own style."
With skyrocketing food and labor costs, it's also more important than ever for chefs to identify creative menu uses for the trim that results when a large cut of beef is broken down into smaller chops and filets. "It's not all going to make it into the steak, but you can't just throw it into the garbage. You have to use it all, creating other dishes and flavors to add to the menu," says Geoghegan. "Beef is still the star, while also playing a supporting role."
Recipe innovation requires an assessment of opportunity across the entire menu, including different dayparts and categories. It's also about leveraging influences like health and wellness drivers, trending flavor profiles and Instagram-worthy presentations. And, of course, it's about positioning a versatile, high-quality ingredient in ways that allow its keener nuances to shine. "You have to stand out, not necessarily with the most expensive cuts, but with premium products. With the best of the best," Geoghegan explains.
Cargill's Sterling Silver Premium Meats stands ready to provide chefs with the products—and culinary partners and resources—that lead to inspired menu creations. For example, the Grilled Flatiron pictured above rolls the succulent steak around prosciutto and sage in a stunning pinwheel presentation. It's a format that breaks with convention, but retains the flavor diners expect from a more traditional preparation. Here are five other menu inspirations that place beef at a sweet spot intersection of multiple trends.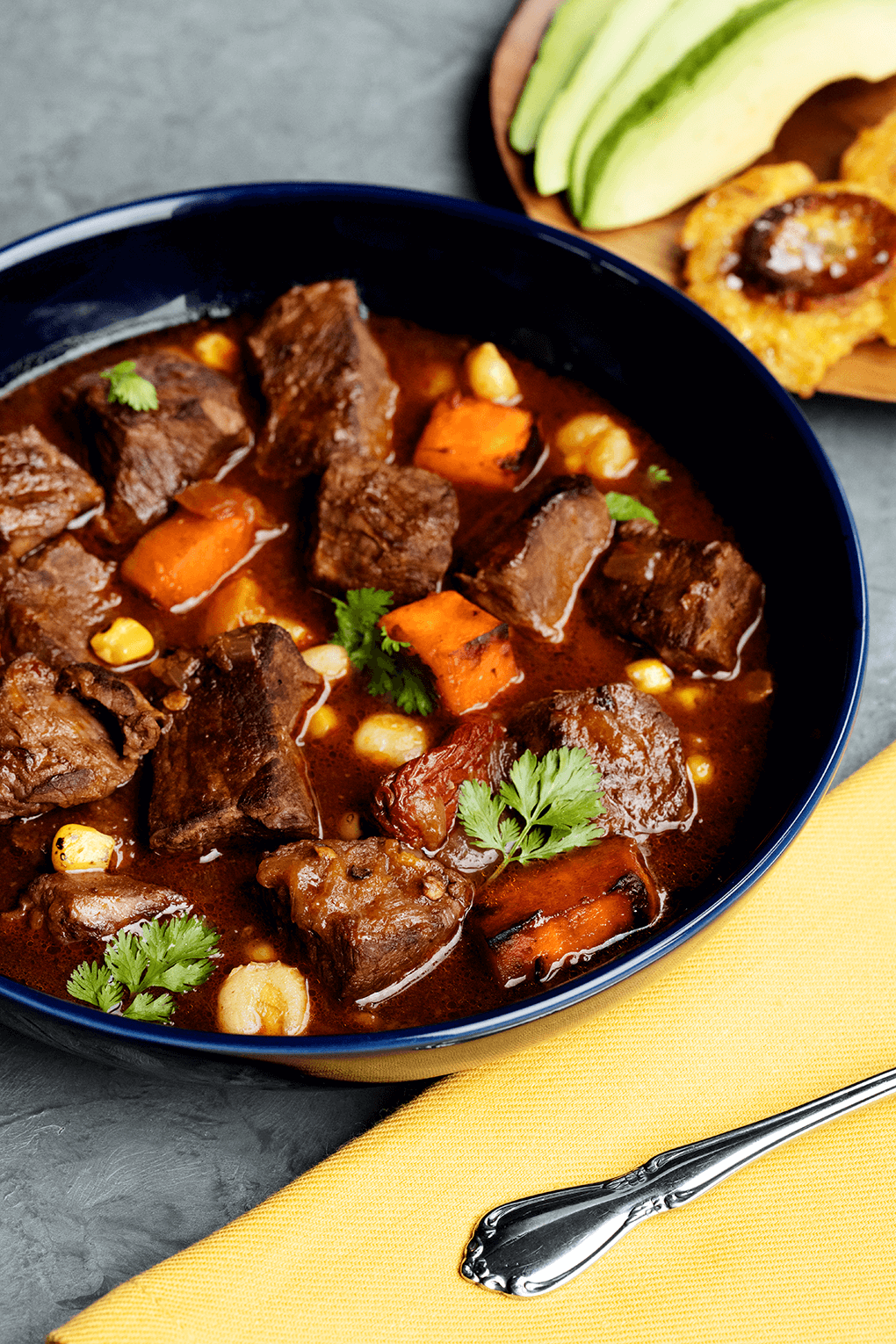 GUISADO: Made with clod heart (also called a ranch steak), chiles, potatoes, hominy and masa, this dish showcases how chefs can dig deeper into the global pantry.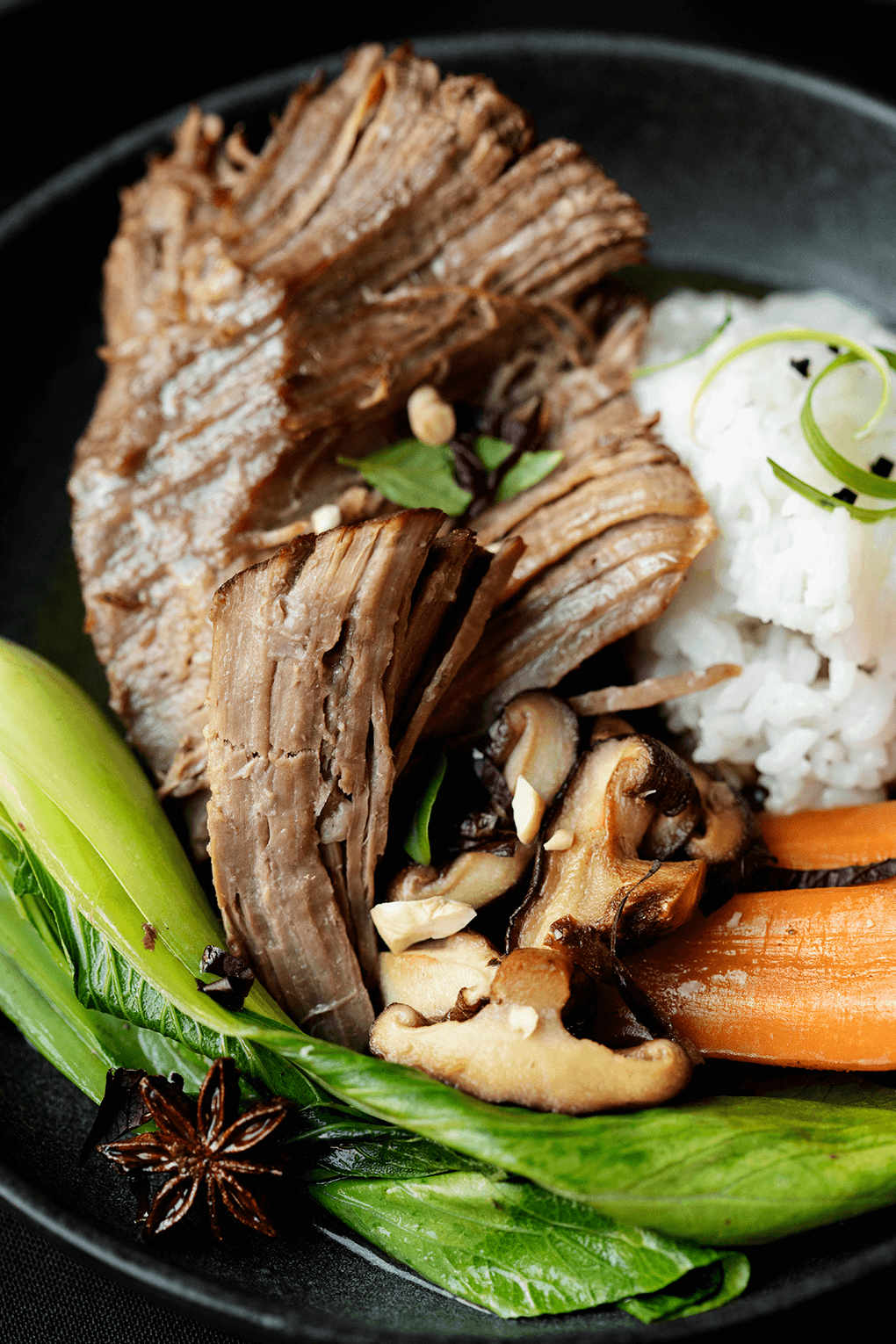 ASIAN-STYLE POT ROAST: Another dish that uses clod heart to pair with sticky rice and vegetables, leveraging the growing interest in Asian flavor profiles.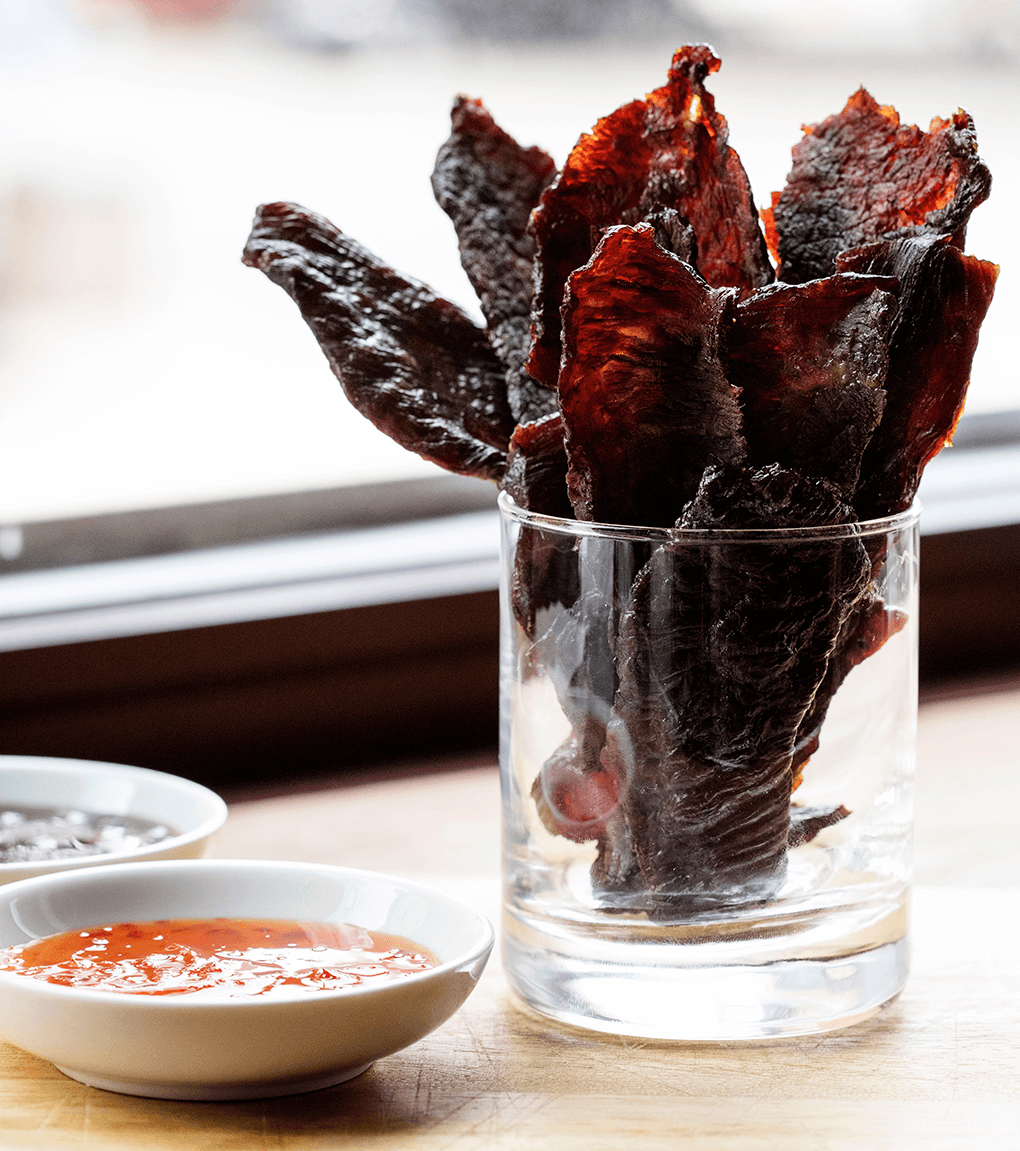 BEEF JERKY APPETIZER: This housemade jerky, made with the clod heart, is paired with dipping sauces for an intriguing and unexpected shareable.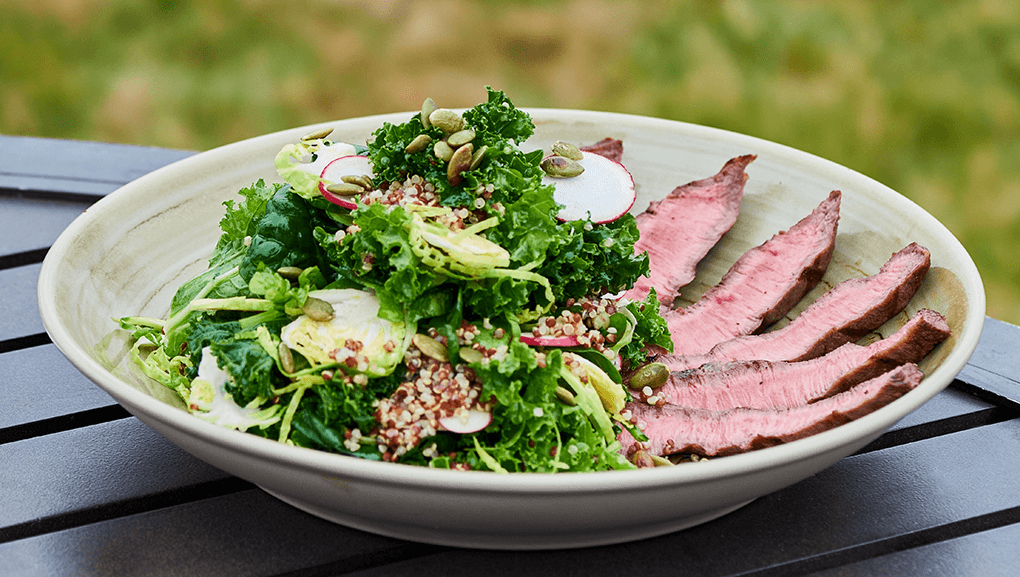 SUPER FOOD SALAD: Bend the traditional steak salad in a new direction by promoting the protein- and iron-rich benefits of flat iron with kale, spinach, Brussels sprouts quinoa and toasted seeds, finished with a balsamic vinaigrette.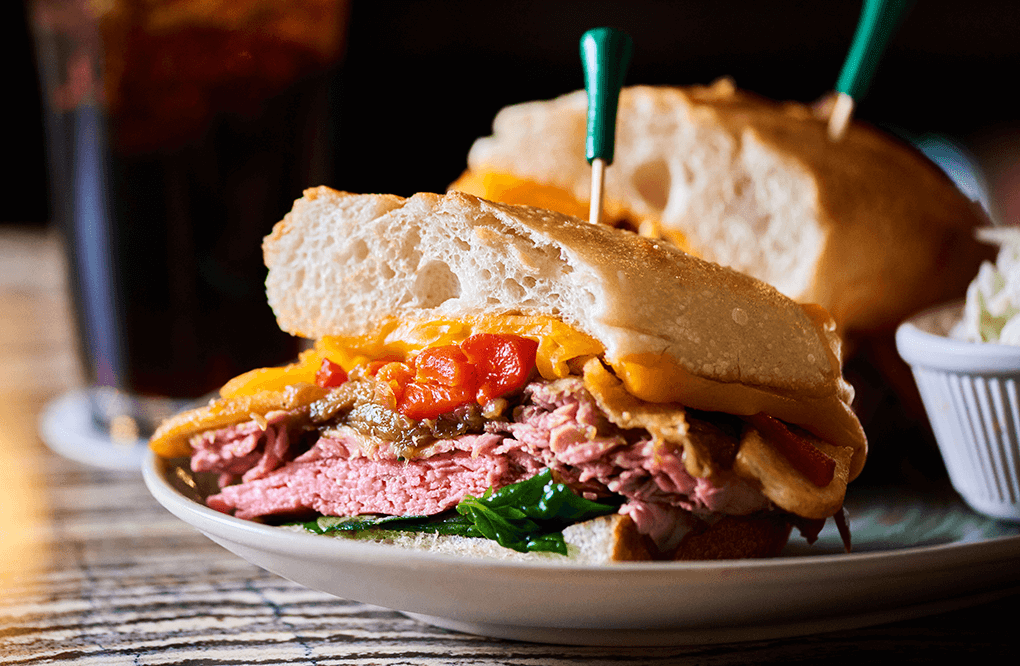 GATSBY STEAK SANDWICH: Indulgence is still a menu driver for many diners, and this example ticks all the boxes nicely. Top round on a toasted hoagie roll, loaded with fries, cheddar cheese, caramelized onions, lettuce and a signature sauce.
"Think a little differently," urges Geoghegan. "If you have trim, use it in different dishes as a special, rather than having to spend to bring in a new cut for a new permanent menu item. Get creative. You can braise premium beef cuts—many people don't realize that and just get stuck in the same old applications. Even a strip loin—everyone always cuts that into steaks, but you could also roast it for an amazing holiday offering. Or split it down the middle for two loins that you could roast, or cut medallions from that to offer a different look and experience."
Geoghegan cautions against viewing a particular cut of meat as having one application. "Look at websites, including Sterling's for ideas to break out of the box," he says.
Learn more about Sterling Silver and its lineup of premium beef cuts at https://sterlingsilvermeats.com. Be sure to click on links for menu inspiration and to explore specific cuts. Find a Sterling Silver rep to answer more detailed questions at https://sterlingsilvermeats.com/contact-a-rep.