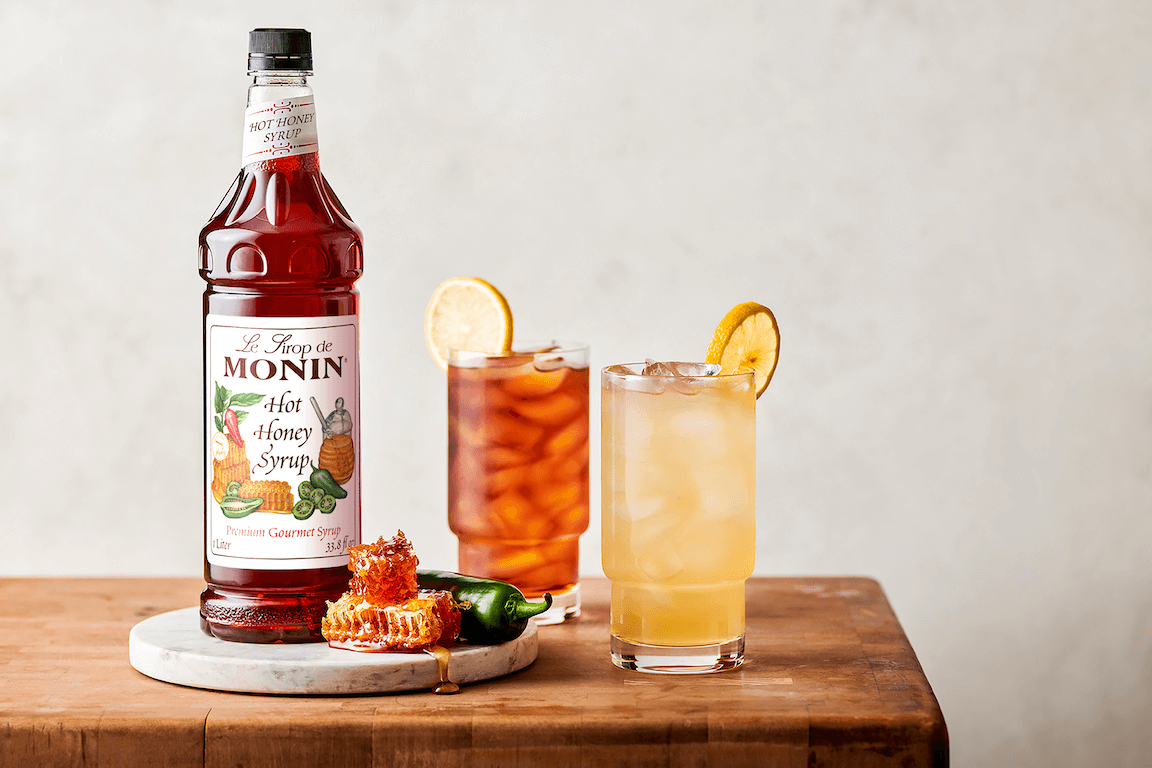 By Flavor & The Menu
February 8, 2023
Monin's 2023 Flavor of the Year Gets Swicy! Crafted with organic wildflower honey and jalapeño, Hot Honey Syrup is your new go-to for beverages and sweet and savory menu items alike.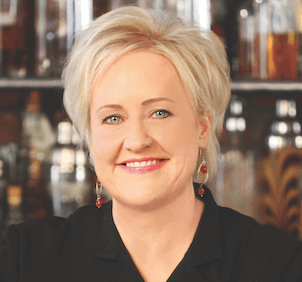 Kathy Casey
Monin's Consulting Chef
FIVE REASONS TO MENU HOT HONEY SYRUP:
It's Optimized for Beverages
Monin's Hot Honey Syrup is tailor-made to easily incorporate in beverage applications.
It's Super Versatile: "Monin's new Hot Honey is the perfect menu solution," says Monin's Consulting Chef Kathy Casey. "It easily incorporates into beverages yet is thick enough to be used as a food topping, giving the operator a multifunctional product."
The Heat is Well-Balanced: "With just enough jalapeño spice to complement the wildflower honey, the combination of the sweet heat is not overpowering, which keeps you coming back for more," Casey says.
On-Trend "Swicy" Flavors: "Today's guests love a flavor 'Wow!' and that's exactly what hot honey provides," Casey says. "That pairing of two beloved profiles into one is what makes swicy (sweet-spicy) so appealing to guests." According to Datassential, Hot Honey's menu growth is projected to outpace nearly all other culinary and beverage flavors over the next four years.
High Consumer Purchase Intent: When polling consumers interested in spicy beverages, 7 in 10 are likely to try a hot honey-flavored food or beverage if offered at their favorite bar or restaurant.
MENU INSPIRATIONS
From simple plus-one applications to signature recipe builds, Monin Hot Honey Syrup brings the beloved sweet-spicy profile to a wide array of food and beverage offerings. Here, Chef Kathy Casey shares easy flavor-building ideas with Hot Honey Syrup:
Drizzle Hot Honey Syrup atop pizza or flatbread
Stir into a dipping sauce or salad dressing
Blend with maple syrup to drizzle over bacon waffles
Stir Hot Honey Syrup into a poke marinade, or use it to glaze salmon
Use it for a signature Hot Honey Sparkling Lemonade
Spice up classic cocktails for standouts like a Swicy Passion Fruit Margarita or a Buzzy Hot Honey Espresso Martini
Top a spiked cocoa or cold brew with Hot Honey Whipped Cream
>> See Monin's Hot Honey Syrup in action, as Kathy Casey walks through the build for a refreshing Hot Honey Smash. Watch here.
HOT HONEY RECIPES FROM MONIN:
GOOD BUZZ
Since 2008, Monin has partnered with honeybee farmers around the country, feeding colonies with syrup production overages. To date, this program is responsible for supporting millions of bees and helping to prevent colony collapse disorder. Learn more about Monin's Syrup-to-Bees program here.
Find out more about the new Hot Honey Syrup at monin.com.