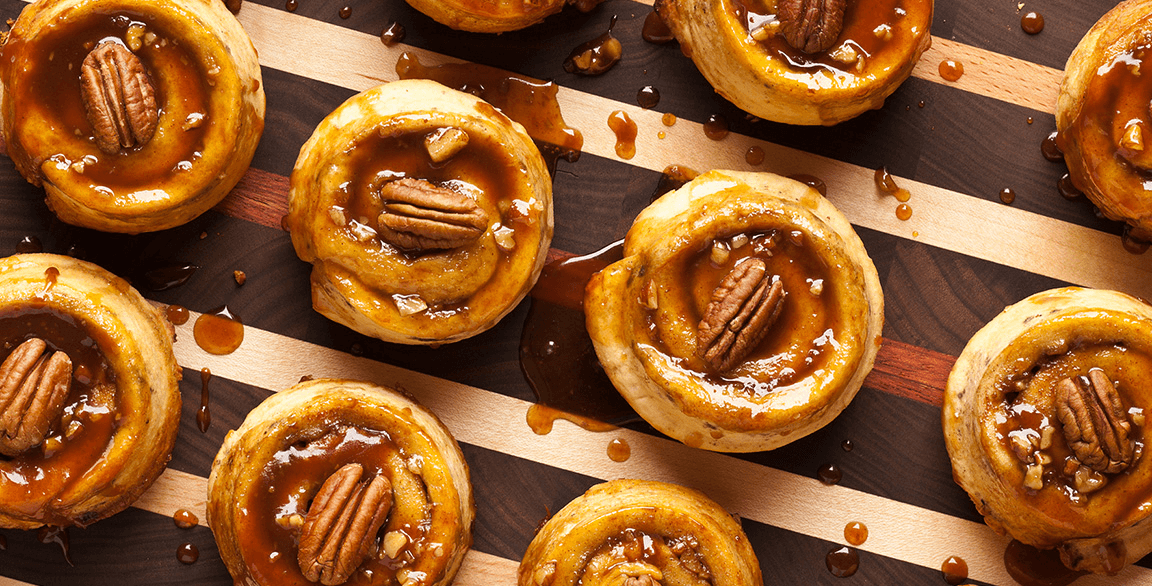 Sages advise that it's important to make a good first impression. But last impressions when dining out are, arguably, the ones that truly endure. Of course, we're talking about the power of dessert not only to satisfy a host of emotional and flavor needs, but to actually crown the entire meal.
A concept's signature desserts can be compelling drivers for return visits, enticing with a siren call of decadent flavor that has been etched in indelible memory. Whether iconic or unique, beloved desserts are intrinsically tied to celebration, whimsy, happiness, indulgence and comfort. But while dessert mainstays reliably work their magic, it's smart strategy to infuse your dessert menu with new inspirations that generate excitement and intrigue with their very descriptions.
While nostalgia and familiarity remain the primary guideposts for menu development around desserts, there is plenty of room for trend-forward tweaks to create excitement in this category. Here are five areas of innovation at play on modern dessert menus:
Savory or spicy notes: Smoke infusions, savory accents like miso or tahini or a kick of heat bring an unexpected contrast.
Cheesecake: Perhaps bolstered by its takeout-friendly nature, this dessert stalwart is getting modern spins, from creative crusts and inclusions to finishing sauces and textural touches.
Bites and flights: Dessert samplers remain a popular option for consumers, with dessert "boards" the newest form of variety in flavors and forms.
Mexican classics: Churros, tres leches, dulce de leche and Mexican sweet corn offer familiarity and intrigue on more dessert menus.
Throwback flavors and formats: From butterscotch and banana to s'mores and puddings, nostalgic flavors and dessert forms continue to create signature sweets.
Whether delivering high-impact drama or sophisticated subtlety, the most successful desserts are the ones "guests will be talking about on the way home," says Jessica Bormann, Business Manager, ACH Foodservice, the manufacturer of Karo® Corn Syrup, "a secret ingredient behind many delicious desserts."
The Karo team works closely with recipe influencers around the country to discover and highlight dessert innovations. Among these are alcohol-infused creations, such as a Moscow Mule Pecan Pie or Rumchata Cheesecake Shooters. "Alcohol-infused desserts are always a hit with bar-and-grill dessert menus," says Bormann. "They are fun, intriguing and delicious."
Karo Corn Syrup is a versatile ingredient with many attributes prized by chefs of desserts and savory dishes alike. Unlike granulated sugar, corn syrup controls the crystallization of sugar to keep confections silky and glossy. With a thicker consistency and less water than other products, Karo also helps to hold moisture in baked goods, extending shelf life and reducing waste. Karo Light delivers a subtle sweetness, while Karo Dark boasts a mild molasses flavor.
"Not only is Karo a popular ingredient for desserts, it is a balanced base behind many delicious meat sauces and glazes," says Bormann, pointing to its cross-utilization advantage. "Operators can create a variety of custom sauces, including glazes for ham and turkey, wing sauces, Asian sauces, barbecue sauces and more."
But Karo Syrup enjoys its highest demand during prime holiday seasons, as operators raise their game to craft both iconic and trend-forward desserts for Thanksgiving, Christmas and Easter. "Holiday seasons scream for tradition," says Bormann. But while patrons may expect a slice of, say, pecan pie, menu developers can surprise and delight their guests with gentle twists on such favorites. "Consider Cheesecake Pecan Pie, Bourbon Pecan Pie, Peanut Butter Pecan Pie or mini pies," she suggests.
Visit Karo Foodservice to discover tested a wide variety of recipes and menu inspirations.