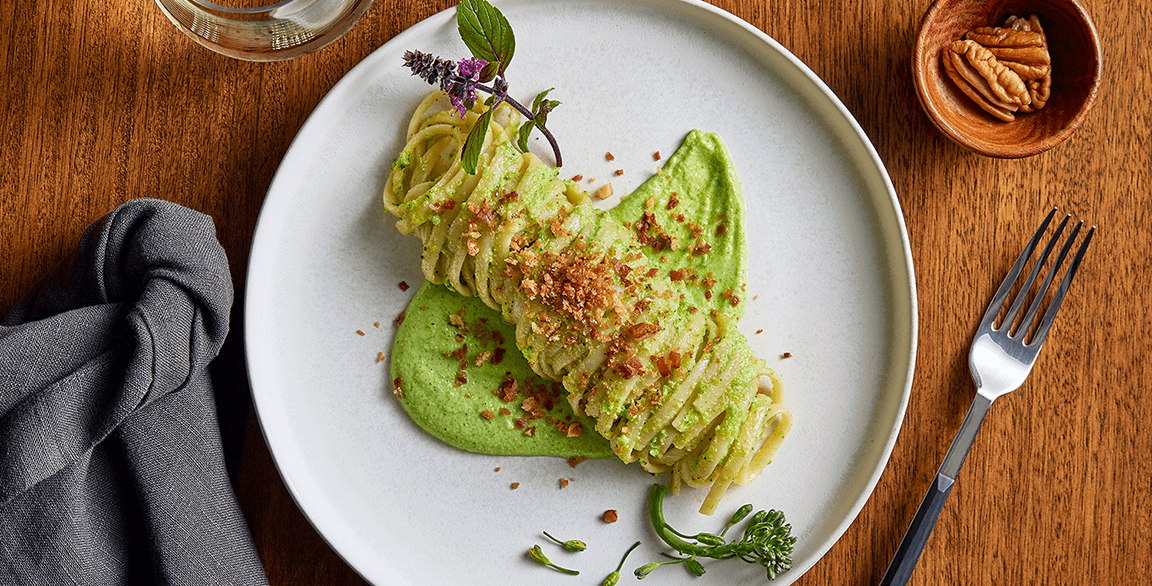 By Flavor & The Menu
October 20, 2022
With 86 percent of consumers reporting that they eat pasta at least once a week*, it could be argued that every month should be deemed National Pasta Month. October gets that special slot on the calendar, with October 25 called out as World Pasta Day. Given the extra fanfare, we thought it was appropriate to turn to one of pasta's biggest fans, Joe Natoli, who has been a professional chef for almost 30 years. Currently serving as Field Support Manager for the Avendra Group, a hospitality procurement services provider, he spent decades working as the executive chef at various Marriott properties across the country, most recently, the Sawgrass Marriott Golf Resort and Spa in Ponte Vedra Beach, Fla. Throughout his long career, Natoli has featured pasta on the menu in creative, appealing dishes, sourcing Barilla every time.
"As a kid I was lucky enough to spend many summers in Santa Marina Salina in Italy," recalls Natoli. "It was there that I was introduced to some of the most amazing ingredients from the land and the sea. I was also taught time-honored cooking methods. I have been in pursuit of these quality flavors ever since. Barilla was one of the quality Italian products that stuck with me. They use the best ingredients, and I can always achieve the perfect 'al dente' bite every time."
Natoli describes Barilla pasta as an "all-important vehicle of flavor." His pasta dishes strike a balance between eclectic and familiar, cleverly leaning on the familiarity and comfort of pasta to serve as a springboard for signature flavor experiences.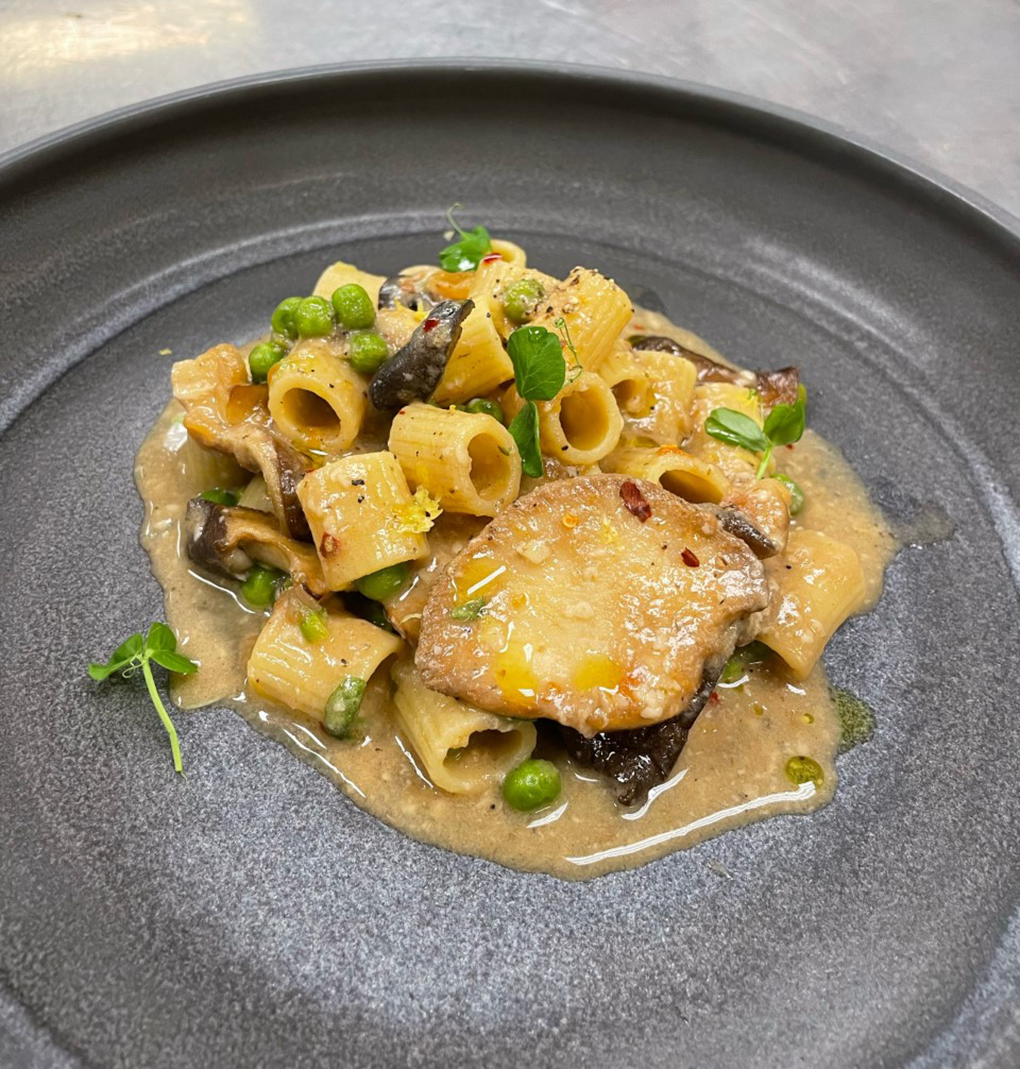 Photo Credit: Joe Natoli
BARILLA MEZZI RIGATONI, PECORINO, LOCAL MUSHROOM AND PEA BRODO
Natoli says that his pursuit of the perfect ingredients comes together in this dish. "Why not take a passionate farmer's peas and mushrooms and celebrate his hard work by letting the ingredients speak for themselves? Using the cooking liquid, sherry vinegar, pepper flakes, a local cheese, torn basil and drizzle of olive oil, I achieved my goal with this dish."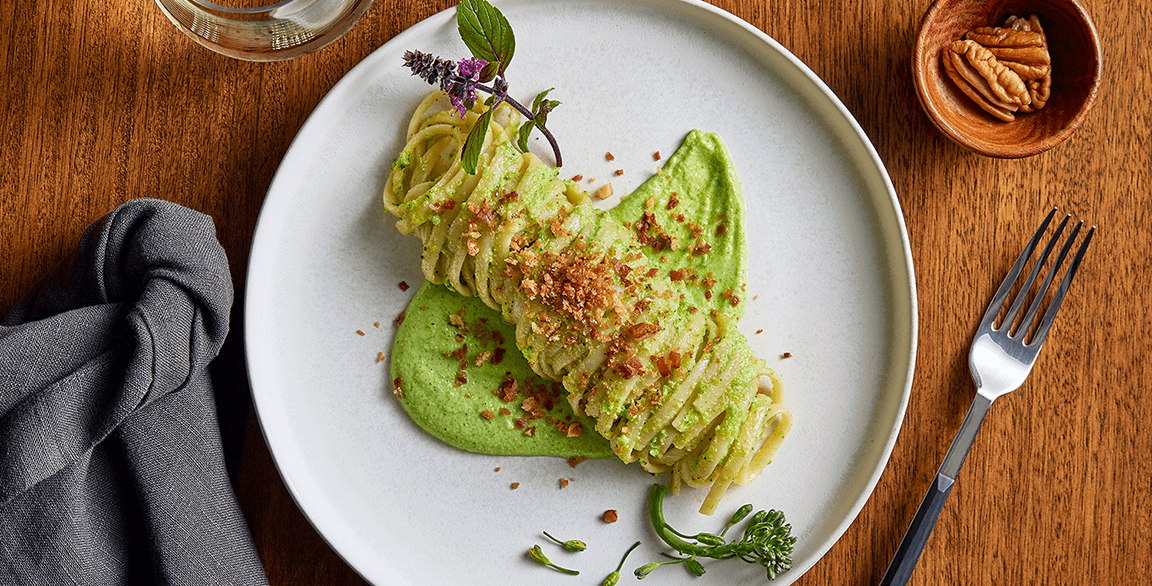 Photo Credit: Barilla America
BROCCOLI PESTO, BARILLA LINGUINE, PECAN, PROSCIUTTO CRUMBS
Here, Natoli celebrates pasta's ability to take on tradition while showcasing elegant innovation. The pesto is made with broccoli stems, florets, pecan oil, garlic, pecorino Romano and lemon juice. Once the Barilla Linguine is cooked 'al dente,' tossed in the pesto and twirled onto the plate, he tops it with a crumble of crushed pecans, crisped prosciutto, lemon zest and toasted breadcrumbs.
PROMOTE THAT PASTA!
Keying into a "National Day of the Month" is an easy way into an effective menu promotion. Thanks to pasta's popularity, fan favorites dot the calendar throughout the year. Market these menu promotions over the course of a month through social media, or fire off a post on Instagram the day before:
National Spaghetti Day—January 4
National Ravioli Day—March 20
National Carbonara Day—April 6
National Mac and Cheese Day—July 14
National Lasagne Day—July 29
National Pasta Month—October
World Pasta Day—October 25
Partner with Barilla and celebrate National Pasta Month!
Go to https://www.barillapastamonth.com/operators/ and register to access proven resources aimed at attracting the attention of patrons new and loyal alike.
* National Pasta Association's Consumer Survey