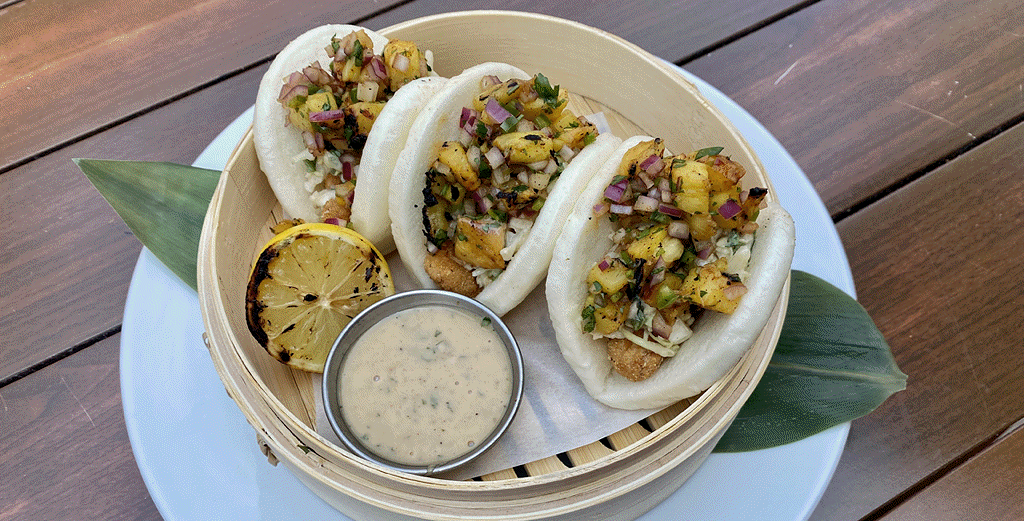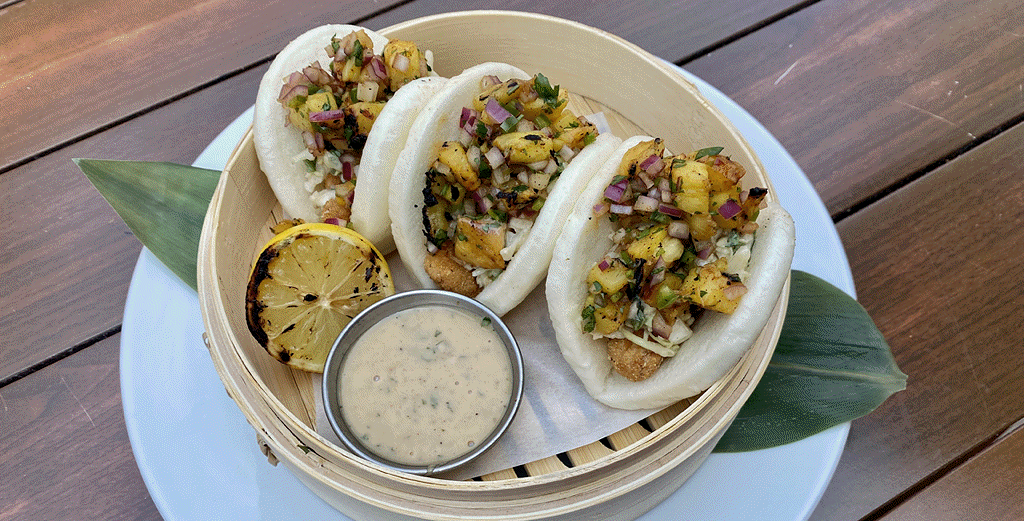 By Flavor & The Menu
October 31, 2022
The brand imperative of casual concept Eat.Drink.Be., or e.d.b., is built into its name. The outdoor dining space at the Los Angeles Marriott Burbank Airport and Convention Center in sunny Southern California aims to deliver a unique ambiance that keeps customers coming back for its impeccable service and "epic" modern menus that emphasize interesting and creative dishes featuring sustainable ingredients. Delivering on its promise means ensuring that all guests feel welcome and intrigued by menu items that meet their dining priorities.
New Wave Shrimp provides Jonathan Wood and his team with a means for serving both the guests who fully embrace plant-forward cuisine along with patrons eager for new twists on familiar foods.
"Our guests have been asking and looking for more plant-based options on our menu," says Wood, Corporate Executive Chef of Grill Concepts, Inc. (e.d.b., Daily Grill, Grill on the Alley). "New Wave Shrimp provided an opportunity for us to push our creative menu process and expand our plant-based offerings."
Currently, New Wave Shrimp is the star of the restaurant's Bao Bun Tacos, highlighted by name on the shareables menu. Breaded and crispy, it's paired with a grilled pineapple salsa, peanut coleslaw and grilled lemon. "Guests love it," says Wood. "We've found that the uniqueness of this dish is drawing the eye of the curious and adventurous diner."
Michelle Wolf, Co-Founder and CEO of New Wave Foods, is gratified, but not surprised, to hear that the product has been so well-received at e.d.b. "New Wave Shrimp has the same craveable taste, texture and bite as ocean shrimp," she says. "So often, we hear 'I can finally enjoy shrimp again,' from consumers who have had to avoid it due to shellfish allergens, cholesterol or other dietary restrictions. Hearing that kind of praise from a shrimp lover is always great."
Chefs are also fans. "New Wave Shrimp is a 1:1 ingredient replacement for ocean shrimp but with easier preparation and handling," says Wolf. "It performs beautifully with sauces, marinades and in any dish where shrimp is served hot. Plus, with a longer shelf life than its ocean counterpart, it results in less food waste."
As consumers seek more plant-based and environmentally friendly options when dining out, Wolf encourages operators to promote these attributes on their menus, in addition to flagging a dish with the ubiquitous "plant-based" dish indicator.
"With the proliferation of QR codes and online menus, operators have new opportunities to tell more of the story about their ingredients," says Wolf. Noting that consumers are increasingly likely to make a restaurant choice based on eco- friendly practices, she believes it's a solid marketing strategy for restaurants to share how they commit to a climate-positive ethos, including steps like menuing plant-based New Wave Shrimp "that are better for the health of our oceans."
Serving New Wave Shrimp is a small change that makes a big impact—on flavor, on menus and on the environment. On-trend recipe ideas for a wide range of restaurant concepts and menu dayparts are available at www.newwavefoodservice.com.