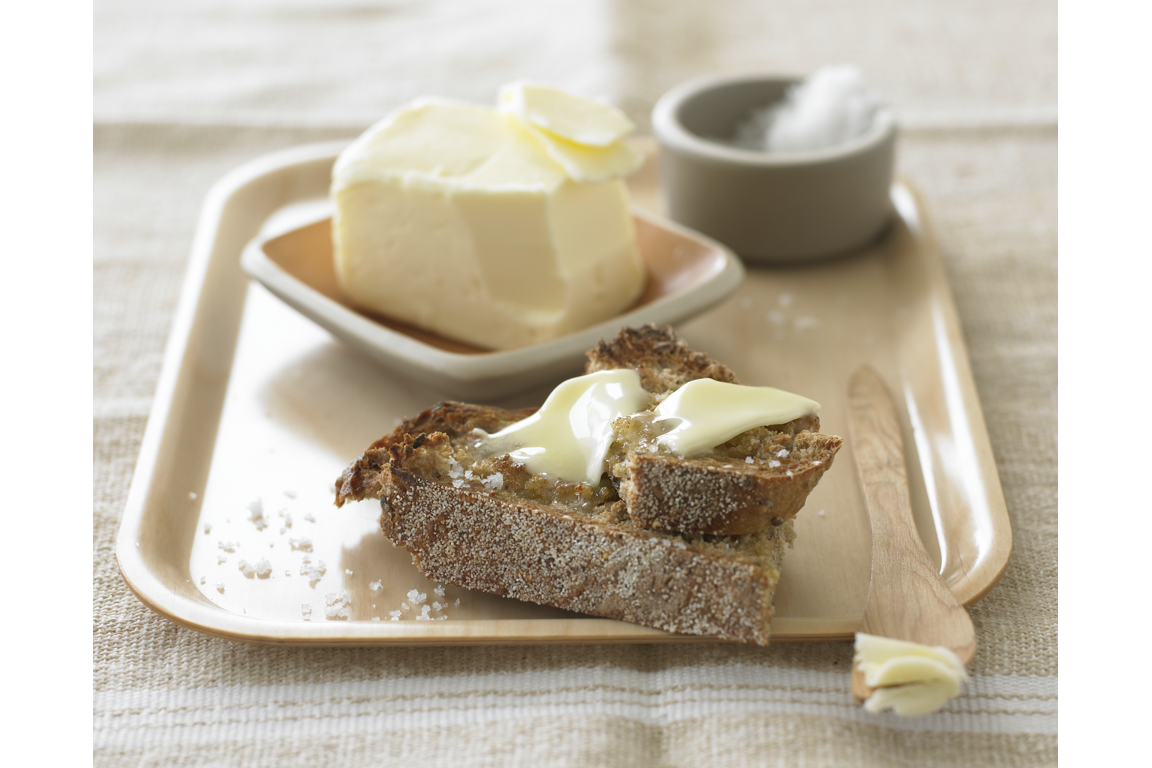 By Flavor & The Menu
May 11, 2023
Sustainability is a growing priority all across the supply chain, from the farmers and ranchers who produce the food and the foodservice operators who make it a brand imperative to restaurant customers for whom sustainability is rapidly becoming a key driver in dining decisions.
According to Sustainability in Motion 2021, a report from the Kerry Group, 58 percent of consumers in North America are strongly influenced by sustainability when making a food or beverage purchase at a restaurant. With consumer interest growing, foodservice operators are focusing more than ever on the use of sustainable products and practices and looking for positive sustainability stories and facts they can share with their patrons.
Chefs and operators who specify dairy products from California—America's No. 1 dairy-producing state—can not only count on getting consistently high quality, real foods, but also feel confident that the dairy products they are serving their guests are being produced in a responsible manner. In fact, the California dairy industry is leading the nation in innovative, sustainable farming practices, making for an outstanding origin story.
For Chef Leah Scurto, Owner of PizzaLeah in Windsor, Calif., sourcing the best dairy products is critical to her restaurant's success. "I really focus on buying high quality, high milk-fat cheese. The variety of California cheeses offered is enormous. Hard cheese, soft cheese, creamy cheese—California has it all," she says, "and you can taste the difference." For Chef Scurto, sustainability is an important consideration. "There are a lot of sustainable farmers out here," she says. "We know the animals are being treated properly and the land that they're on is being taken care of."
Scurto is one of several "REAL Makers" chefs featured in the California Milk Advisory Board's foodservice campaign that spotlights innovative, flavor-forward menu creations featuring California dairy products. Another REAL Maker, Houston-based Chef Brandi Key, credited the years she spent in San Francisco with impressing upon her the quality of California dairy ingredients. "It really changed me as a chef because I got connected with the farmers, the winemakers, the people who were producing all these amazing products," recounted Key. "And when you live and work in a place like that, you start to understand where quality ingredients come from. To be able to bring in and use those ingredients in Houston is just amazing."
Chef Key cited the unique environmental factors that influence the characteristics of California dairy products. "The quality of California cheese is one of the best. It's all about terroir. Everything tastes better because of where it's produced: the water, the air, the ocean," she said.
Good Guardians
California's dairy farmers have long understood that protecting the environment is crucial to yielding high quality products, now and in the future. "Our top priorities are caring for our cows and the land that we farm," says Tony Louters, a California dairy farmer and Chair of the California Milk Advisory Board. "We implement innovative sustainable practices that allow us to build our business and pass our farms down to future generations."
Louters' pride in California dairy's commitment to sustainability is evident as he talks about how the state's dairy farmers are meeting their sustainability goals: "We're using some of the most innovative practices in the nation, including tapping into California sunshine to run our farms with solar—and provide power back to the grid in local communities—installing methane digesters to convert waste to renewable fuels, and upcycling byproducts from agriculture production to use as high-quality feed for cows to turn into nutritious milk."
Foodservice operators can share facts about the California dairy industry's leadership with their patrons through menu call-outs, QR codes and website/social media posts. Consider these examples:
California dairies have reduced their carbon footprint by 45 percent over the past 50 years—and today have one of the smallest carbon footprints per gallon of milk produced in the world.
California dairy farms use 89 percent less land and 88 percent less water than they did 50 years ago.
California leads the world in the development and use of dairy digesters that convert methane waste to renewable fuel.
Methane produced by just five cows can power one house for a year.
Dairy biofuel is nearly 10 times more effective at reducing carbon emissions than electric vehicles.
California dairy farms use water-smart management practices. The same drop of water may be used to cool the milk tanks, wash the cows, clean the barn floors and finally irrigate feed crops in surrounding fields.
More than 150 California dairy farms convert vacant or hard-to-farm terrain to use in solar power generation.
More than 98% of the U.S. milk supply comes from farms that participate in the national Farmers Assuring Responsible Management (FARM) Program that establishes high standards and performance transparency for humane animal care.
99 percent of California dairy farms are owned and operated by families who serve as dedicated stewards of land, environment and animal well-being, ensuring economic and environmental sustainability.
Waste Not
Reducing food waste is another major area of focus in the development of sustainable practices across the supply chain. According to Sustainability in Motion 2021, food waste is high on the list of consumer concerns and research from the World Food Program USA finds that 28 percent of the world's arable land produces food that ends up in a trash bin, rather than a hungry stomach. Wasted food also contributes to strains on natural resources like land and fresh water and produces greenhouse gas emissions. It is no surprise that the practice of food "upcycling" by producers and operators is receiving increased attention.
For the California dairy industry, upcycling involves the inclusion of a wide range of food byproducts in animal feed. The cows' meals are carefully designed to provide an optimal balance of forages, grains, vitamins and minerals, while also incorporating nutrients from agricultural byproducts that could otherwise be sent to landfills. Today, up to 40 percent of feed ingredients used on California dairies are agricultural byproducts. These include almond hulls, spent brewer's grain, cottonseed, citrus and tomato pulp, stale baked goods, cheesemaking whey, fruit/vegetable peels and pieces and foods deemed edible but unsellable—to the tune of 15 tons every day.
Upcycling is gaining traction among foodservice operators, as well, as chefs seek to apply all parts of a food in recipes like roasted potato peels, pickled watermelon rind or carrot top smoothies. Michelin-star-winning San Francisco chef Nicolas Delaroque suggests saving cheese rinds for broths or even an infused mousse that can be served with fruit and greens. Mixologists can get in on the action, as well. One of the winners in the 4th annual Real California Milk Excelerator innovation competition, Wheyward Spirit in Sonoma, Calif., produces a sippable and sustainable clear specialty spirit upcycled and distilled from whey from local cheesemakers.
A celebration of upcycling from both ends of the food chain spectrum is found in The Sustainable Grazing Board pictured above, which represents a model of upcycling unique to California. It features cheeses produced from the milk of California dairy cows that were fed a diet that includes agricultural byproducts specifically produced in the state. Both the cheeses (several varieties of different textures and flavors) and the items connected to the feed (dried candied oranges, sliced baguettes, fresh carrots, raw almonds, craft beer) are highlighted, but a board could also feature upcycled menu items produced in the foodservice kitchen.
A Sustainable Partnership
The California Milk Advisory Board is committed to being a valuable partner to the foodservice industry through the robust digital content, education, innovation and foodservice contests they offer and through ongoing participation in major foodservice organizations and tradeshows. Chefs and menu developers can visit www.realcaliforniamilk.com/foodservice to view REAL Makers videos, see recipes and discover trends.
Visit www.realcaliforniamilk.com/sustainability to access more details about California Dairy's sustainability story.