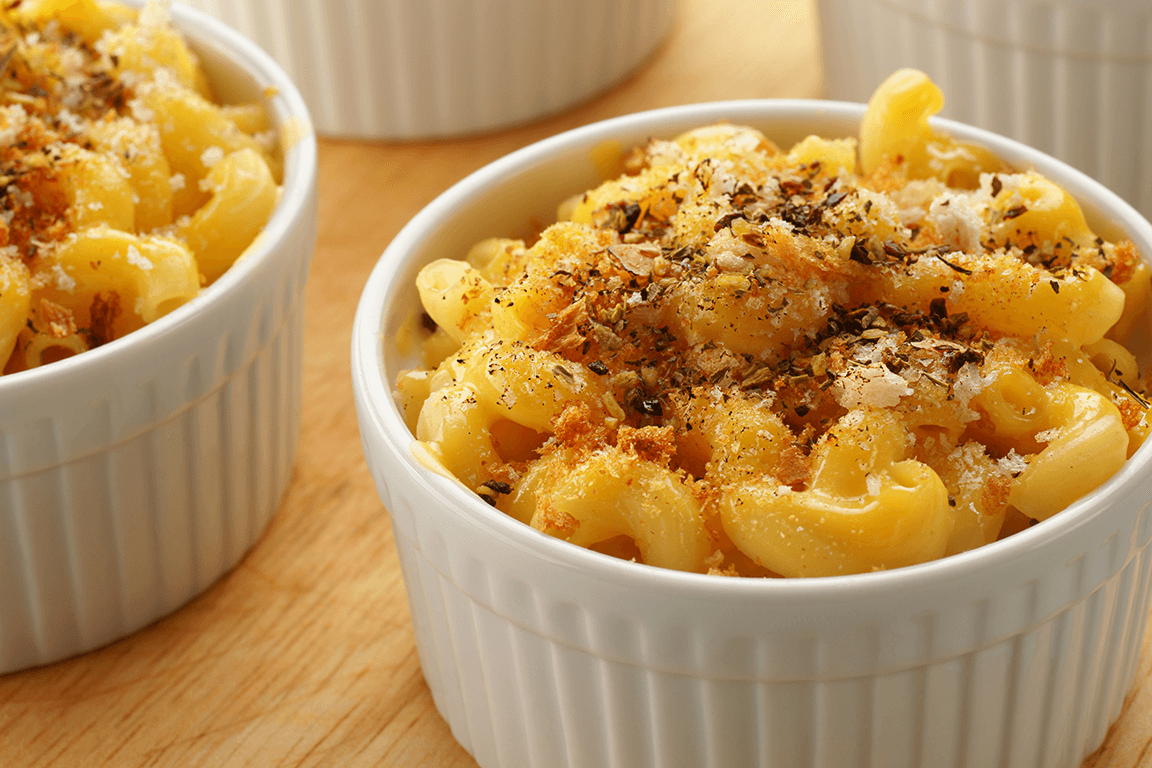 Noodles are a familiar format primed to carry flavor adventure. Operators can draw consumers in with dishes that artfully blend heat-infused treatments with flavor-forward complexity. From spices embedded within the noodles and sauces emboldened with chile peppers to distinctive ingredient plays and defining finishing toppers, there's a heatwave of global infusions primed for exploration. Here, we delve into three categories rich with menu opportunity that feature the proven allure of global heat.
1

COMFORTING HEAT

Approachable and trusted heat infusions balance the consumer desire for safe yet boosted noodle-centric experiences. Upgrade nostalgic indulgences via memorable pairings that connect with contemporary flavor preferences.

Enduring and beloved global flavors include: Sriracha, Serrano, jalapeño and habanero.
Mexican Lasagna: Pasta sheets + chorizo and beef Bolognese sauce + charred Serrano chiles + asadero and requesón cheese
Mega Mac: Cavatappi pasta + Sriracha smoked Gouda sauce + crispy bacon crumbles + toasted honey-habanero breadcrumbs
2

ADVENTUROUS HEAT

Exotic heat infusions pave the way for menu excitement by answering younger consumer demand for unexpected and unique flavor combinations. Take established noodle dishes to heightened intensity via surprising spicy flavors that answer the call for discovery.

Trending global flavors include: gochujang, yuzu kosho, peri peri, Sichuan peppercorns and sambal oelek.
Korean Spaetzle Stroganoff: Sansho-peppered spaetzle + gochujang sour cream sauce + braised beef short rib chunks + roasted maitake mushrooms + caramelized shallots
Yuzu Kosho Ramen: Ramen noodles + yuzu kosho + seared ground pork + bean sprouts + savory tahini broth
3

VIBRANT HEAT

Colorful chile infusions provide lively visual pops, signaling the anticipation of flavor-packed warmth. Answer the call for diverse flavors via melding the bright heat of emerging global stars for a lingering multi-sensory experience.

Bold global flavors include: Calabrian chile, Kashmiri chile, harissa, Thai curries and jerk.
Calabrian Piccata Fettucine: Fettucine + Calabrian chile-lemon butter sauce + chicken piccata + fried capers + fresh parsley
Chilled Kashmiri Gaucho Noodles: Chilled spinach linguine + Kashmiri chile-smoked paprika chimichurri + shaved fire-grilled steak + queso fresco crumbles